Did you know that there were tools for recruiters? Amazing right? The advancement of technology has resulted in significant changes in the HR hiring departments.
And recruiters spare no time in jumping in on it. A. I recruiting tools can help employers and HR professionals experience automated hiring. This means that finding a candidate to fill an open position in an organization is easier.
You should know that there are many tools for recruiters on the market today. This makes it difficult to select the best tools for recruiters in 2022.
These tools have made it easier to find the best candidates for specific job openings. Several tools are available on the market to help recruiters streamline their work.
This article outlines the 10 best tools for recruiters in 2022. We included the reason why these tools are important and if they are even worth it. Let's get started.
What are Tools for Recruiters?
The tools for recruiters make it easier to advertise job openings and fill open positions. These tools aim to automate and simplify the job search process for both candidates and employers.
It assists businesses in organizing applications and interacting with talent.
The best tools for recruiters serve a variety of purposes, including:
Organizing and gathering applicant data
Posting and promoting job opportunities
Monitoring the application process
Interacting with applicants
New employee orientation
Keeping track of recruiting statistics
You Should Check Out: Best Financial Planning Tools To Use In 2022
Types of Tools for Recruiters
There are numerous online tools available that specifically cater to the needs of specific recruiter areas. Based on this, the category of the best tools for recruiters are-
#1. Job Portals
Job portals are the most traditional and widely used type of recruitment tool. These tools serve as a place for recruiters to find people who are actively looking for work.
Not only that, but they can publicize their job openings so that potential candidates can contact them directly. Indeed.com is the best example of an online job portal.
LinkedIn, in addition to Indeed.com, serves as a job portal and s mostly for recruiters to find qualified candidates.
#2. Talent Management Software
Talent Management Systems are more tools for recruiters that assist them in keeping track of their daily activities.
They also help with tracking their daily activities, setting reminders for their daily activities, creating, and much more.
These tools help HR teams save time and work more. It efficiently provides them with a streamlined system for managing candidate data.
#3. Screening Tools
Initial screening is a necessary step in the recruitment process. There are numerous recruitment tools available that automate the screening process.
It does this by testing various candidate attributes such as aptitude, job skills, personality, and so on.
The good news is that such tools allow you to define the parameters that you are looking for, making it easier to find qualified candidates.
#4. Communication via video
Physical interaction has been severely restricted. Furthermore, the emphasis on virtual hiring has made it necessary for recruiters to use virtual means of communication when interacting with potential candidates.
This is where video communication tools come in handy.
#5. Onboarding tools
The recruitment process does not end until the newly hired employee is successfully onboarded. The worst part is that nearly 20% of new hires leave before the second month has even begun.
One of the primary causes is a poor onboarding experience. There are onboarding tools available that you must use to ensure that onboarding goes as smoothly as possible.
Why use the Best Tools for Recruiters?
Hiring new employees is one of the most important responsibilities of any company. Attracting candidates with the necessary skills for the job and an attitude that fits into your company culture. However, this can be difficult at best.
By automating the mundane aspects of the hiring process, talent acquisition managers are free to concentrate on branding, communication, and schmoozing.
They would also be able to concentrate on building a high-performing team and a pipeline of suitable candidates.
This, as you are probably aware, takes significant effort. The best tools for recruiters can be beneficial in a variety of ways.
#1. Reduces time spent on the recruiting process.
The best tools for recruiters automates administrative tasks. It reduces the amount of time recruiters spend on time-consuming data entry or screening tasks.
It enables employers to communicate with applicants quickly and efficiently. This allows them to fill vacant positions faster.
#2. Aids recruiters to attract top talent
Using an applicant tracking system and tools for recruiters allows you to reach out to more candidates.
Furthermore, automated software with an easy-to-use interface shows your company organization and prioritizes employees. This has a way of encouraging candidates to apply.
#3. Data security
Managing hundreds or thousands of employee applications entails ensuring the protection of their data. Tools for recruiters provide a pre-secured database for candidate information.
With them, you can back up their information to the cloud. This protects sensitive information while also preserving the talent pool for future use.
See Also: 15 Free Mobile App Development Tools For Beginners in 2022
Who needs the Best Tools for Recruiters?
Anyone who has resources or is thinking of hiring people needs the best tools for recruiters. Those who need the best tools for recruiters are-
Recruiters. Recruiters collaborate with hiring managers to develop job descriptions. They also identify candidates with the necessary skills and qualifications. They use tools for recruiters, collaborate with staffing agencies, and approach candidates about job opportunities. They are those who the best tools for recruiters are specifically made for.
Talent acquisition specialists need these tools as well. They need to create a long-term strategy for developing a talented workforce, focusing on leaders, executives, and difficult-to-fill niche positions.
Human resources representatives. HR representatives ensure that your company follows employment law when making hiring decisions. They also assist employees in filling out employment paperwork.
Are the Best Tools for Recruiters Worth It?
Absolutely. Keeping track of incoming applications, filing CVs, and sharing resumes with hiring managers looks easy through a single system. This allows recruiters to complete many of these administrative tasks quickly and focus on more productive tasks.
Basically, the best tools for recruiters also help with CV screening. Reading every application that comes in is a daunting task. These tools can be set up to prescreen resumes and disqualify any candidate who does not meet the requirements.
Also, these tools increase your chances of making a good hire by eliminating human fatigue or unconscious bias. This ensures you would not reject candidates who would otherwise be a good fit for the role.
These tools, believe it or not, also help an employer's brand. A positive candidate experience, from a smooth application process to regular communication, will only help a company's reputation.
Recommended: 10 Best Google Project Management Free Tools In 2022
10 Best Tools for Recruiters
To be the best recruiter, examine your toolbox to see what you have that will assist you. You must check them in terms of sourcing, attracting, engaging, and placing new hires.
Having the best systems and software will allow you to create a positive candidate experience. They would also ensure you place the best candidate for the job.
The 10 best tools for recruiters are:
1. Jobvite
2. SmartRecruiters
3. Zoho Recruit
4. SeekOut
5. Comeet
6. Hunter.io
7. Talent Bin By Monster
8. AngelList
9. Hired
10. Applicant tracking systems
#1. Jobvite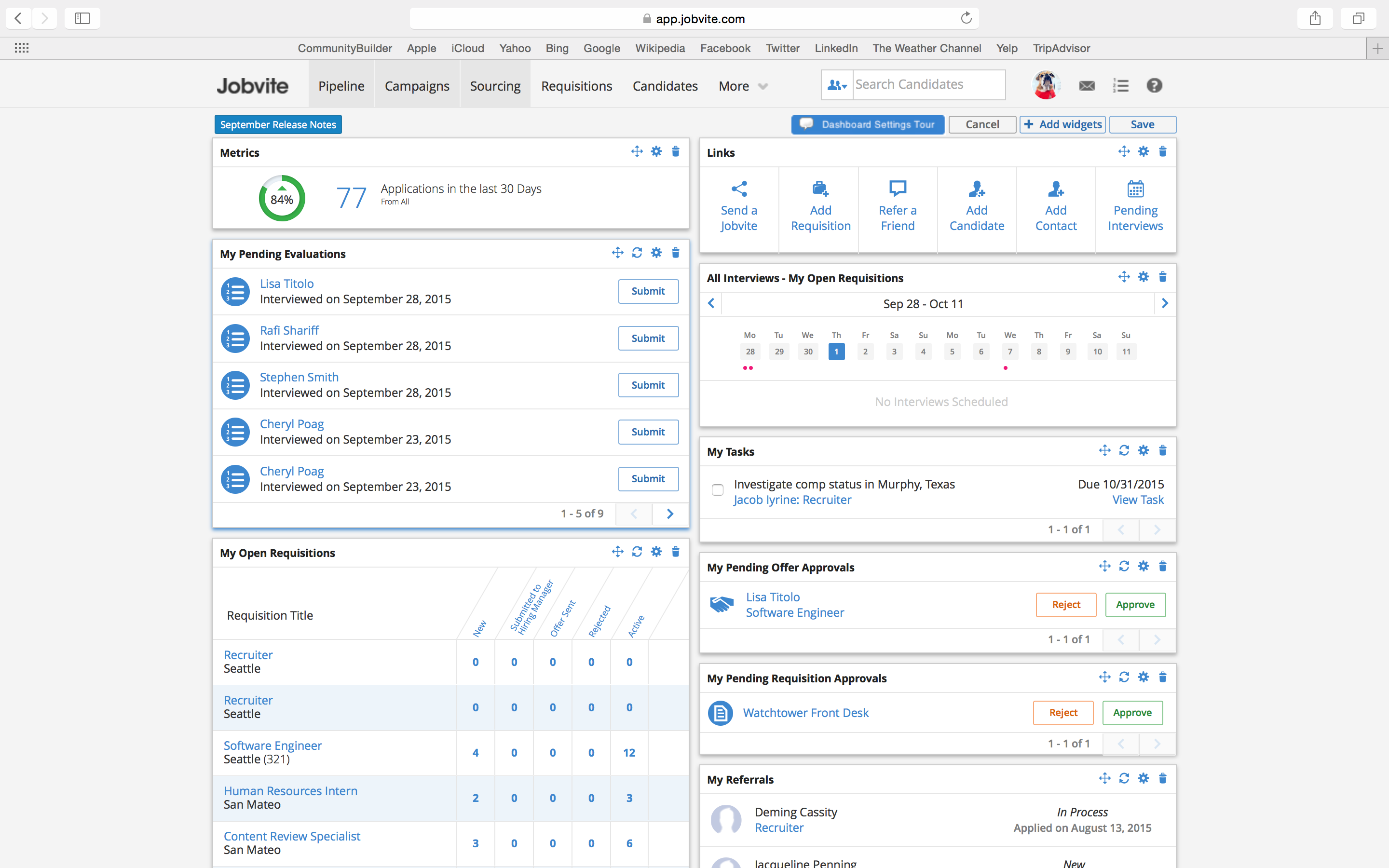 Jobvite is primarily used by large corporations that frequently hire multiple candidates. To deliver the best candidate results, it integrates with applicant tracking systems (ATS).
Furthermore, job applicants will gain valuable experience, which will aid in recruitment marketing.
This is one of the best tools for recruiters that allows your hiring team to relax and enjoy their work. You can increase productivity by building your employer brand. It does this through automated screening and interview management.
Features
Adaptable talent acquisition system
Expert services to enhance the hiring process
Onboarding recruitment marketing
Manages communication
Analytics and reporting
Works on customer development
#2. SmartRecruiters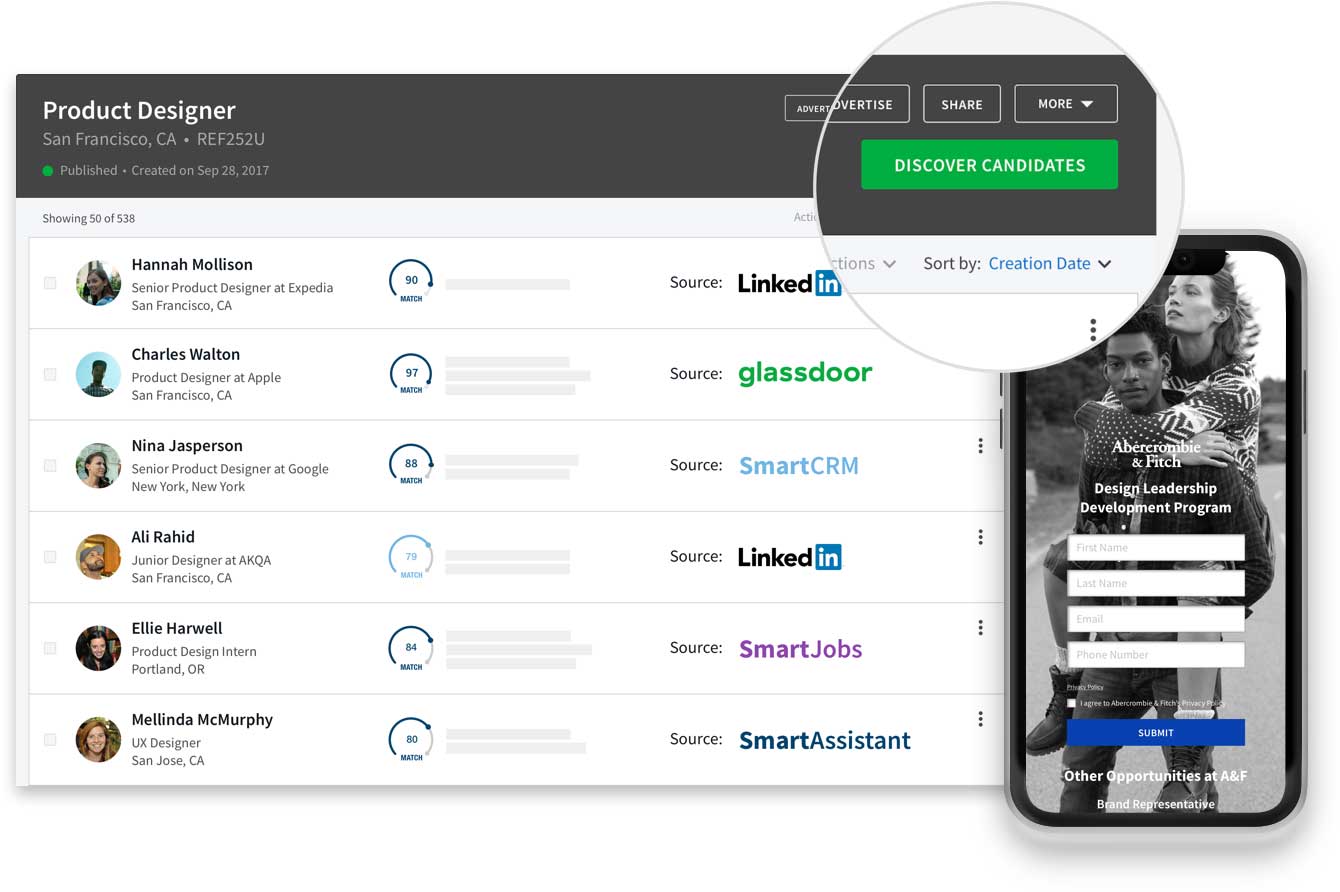 In 2022, SmartRecruiters is one of the best tools for recruiters to consider. To provide the best hiring capabilities to the modern workforce, the tool includes artificial intelligence and candidate engagement tools.
SmartRecruiters is flexible with customizable features to help you reach a wider audience. It would hopefully attract top talent, whether you are looking to hire on-site or remote working employees.
Features
It is sourced directly
It manages information
Works on company branding
Job posting advertisements
Helps in internal movement
Candidate administration
It helps in the sharing on social media
Related Article: 15 Productive Tools for Remote Workers in 2022
#3. Zoho Recruit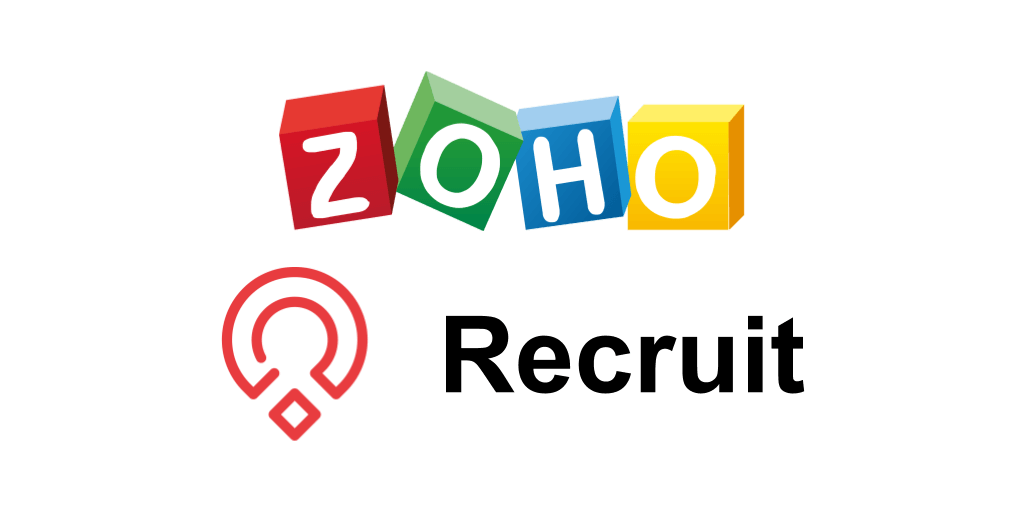 This is one of the best tools for recruiters in 2022. It also includes an applicant tracking system to make your hiring process run smoothly. It offers HR technology solutions for both in-house HR and temporary workers.
This allows you to find the best candidates using a single platform. Its customizable features make recruitment processes simple and quick. In turn, it allows you to return to focusing on any outstanding organizational issues.
Features
Works background investigations
Company branding
Helps with candidate selection
Ensures management of communication
It offers management of interviews
Has tools for reporting and analytics
It has a temporary portal
#4. SeekOut
SeekOut is one of the best AI-powered platforms for recruiting the most advanced candidates. Famous brands rely on this tool to deliver the best results for their hiring needs.
SeekOut's advanced talent 360 platform, which allows recruiters to diversify their talent pipelines, is one of its most impressive features. The tool also reduces biased hiring and increases applicant engagement. This is critical in identifying the best candidates.
Features
It has A. I search engines
Analytics and reporting on talent
Increase hiring diversity.
Candidate involvement
Employer branding works in tandem with ATS.
#5. Comeet
Comeet is one of the best tools for recruiters. It also works with your company's applicant tracking system to ensure accurate hiring.
It has an easy-to-use and intuitive design platform that you can tailor to the size and needs of any business. Its collaborative features involve the entire recruitment team. This allows you to make more informed decisions.
Of course, you can always try it for free before making a full commitment.
Features
Candidate selection
Management of interviews and communication
Company branding
Support for mobile devices
Analytics and reporting
Recruitment collaboration
#6. Hunter.io
Hunter.io is an email hunter tool that allows you to find contact information for any domain. It makes it simple for salespeople, recruiters, and marketers to contact other professionals.
The tool searches the web for publicly available professional email addresses and indexes them. The data is then presented to users through a simple user interface.
Features
Domain Search displays business email addresses along with confidence ratings.
It also displays department filters and detailed sources.
Email Verifier verifies email addresses on several levels.
It examines domain information and mail server responses.
It compares the information to its proprietary database of professional email addresses.
Email Finder combines all of the signals (email formats, verification, and other signals) to find the correct contact information.
Hunter also includes a bulk domain search, email finder, and verifier.
It is useful for businesses that deal with large amounts of data.
It has an index of more than 100 million email addresses
There is a simple function and a minimalist design
It is reasonably priced
#7. Talent Bin By Monster
Talent Bin is a platform for finding technical talent that crawls trusted websites. It is one of the best tools for recruiters that collect hard-to-find technical profiles.
More specifically, it collects data from over 100 open web sources. It uses this to perform big data analysis to generate interpreted composite profiles.
It's an excellent platform for building profiles of software engineers, financial professionals, and healthcare professionals. TalentBin simplifies the hiring process.
It enables recruiters to build pipelines for specific job openings. This tool would also provide a comprehensive view of candidate resumes.
Recruiters can view all communication history with candidates, including notes or comments made while reviewing each candidate's profile.
Features
Visual boolean search is extremely effective.
Email personalization and dynamic templating
Analytics and tracking
Nonautomated follow-ups
Talent bin has features to ensure that you discover in-demand talent
It also helps you to reach out to tech professionals
With talent bin, you can use integrated tools, such as email open tracking and click tracking. This is to ensure maximum efficiency
You can hire hard to find talent faster
#8. AngelList
AngelList is one of the most popular platforms for researching the fastest-growing companies. This tool for recruiters is also great for investing in startups and finding a job they love. Recruiters can use one platform to post jobs, shortlist candidates, and manage their talent pipeline.
This platform has millions of candidates, including 750,000+ developers and 170,000+ designers. With it, you can create a brand for your company, post jobs, track each application, and manage your candidate pipeline.
The built-in tools on AngelList assist you in locating applicants who are uniquely qualified to meet your needs. You can invite applicants to schedule time directly on your calendar using one-click scheduling.
AngelList connects talent with startups, which includes 35,000+ recruiting firms. It also has over 2.3 million candidates, and 5 million registered users. This platform has been around to hire talented people from Stripe, Twitch, Robinhood, and over 100,000 startups.
Features
Angellist has up to 2.3 million candidates available.
It has filters for advanced searches
You can use shared notes to collaborate with the team and keep track of candidates.
This tool has transparent and rich data
For new recruiters, the search process can be perplexing.
The tool for recruiters is free. Although the Pro version costs $250 per month.
#9. Hired
Hired connects job seekers and recruiters. Recruiters can build a company profile and search for candidates. It is one of the best tools for recruiters. You can search through a large database of highly qualified applicants.
These applicants have been pre-vetted for skills, experience, and salary requirements. They can find you the right candidates for your specific job requirements.
This is because their algorithms work on millions of successful matches.
Features
Hired has a remote hiring criteria
It has a role-based evaluation
80% of applicants on Hired responded.
You can examine applicants' salary expectations and work preferences right away.
Hired is expensive beginning at $995.00 per month
#10. Applicant tracking systems
At each stage of the hiring process, an applicant tracking system (ATS) collects candidate information. The collected information in the database coordinates various application materials with identifying information.
An applicant tracking system (ATS) automates resume screening by highlighting resumes, cover letters, and other application materials that contain or omit relevant keywords.
It is one of the best tools for recruiters. They enable multiple employees within a company to be aware of which candidates have gone through the process. This improves company-wide communication.
Features
It has a customizable career website. This holds the display of the potential candidates.
Applicant tracking systems have a simple application process. The process for submissions is quite easy. It decreases the disharmony between you and your ideal candidates.
Its mobile experience is unique
ATS has an employee referral program
There is a recruiting process that has complete integrations
ATS runs an employee referral program
It is user friendly
Visit Applicant Tracking System here 
Frequently Asked Questions
Jobvite, SmartRecruiters, and Zoho Recruit are the best tools for recruiters currently.
Jobs aggregators as well as testing and evaluation. In the hiring process, these tools are for assessing a candidate's ability.
A CRM (candidate relationship management) system for recruitment is a tool that allows hiring managers to build and maintain relationships with job candidates while also managing the entire recruitment process.
Making a lead list, tracking revenue, managing to-do lists, and pretty much anything else you can think of. For the past 20 years, Excel spreadsheets have been a recruiter's best friend. Today's recruiting tools are much more advanced; perhaps it's time to move on to something better than Excel.
It is a system for tracking applicants. An applicant tracking system (ATS) is software that allows recruiters and employers to track candidates. They can do it throughout the hiring and recruiting process.
Salesforce can provide Staffing and Recruitment firms with a single cloud-based platform that combines all client and candidate data. It allows your entire organization to rally around a source of truth when it comes to hiring and recruiting.
Conclusion
Recruiters cannot rely solely on searching and filtering applications in today's highly competitive market.
They must have an effective strategy in place to attract and hire the best candidates for open positions.
Recruiting top talent necessitates both creativity and diligence. While large organizations have dedicated teams and tools, mid and small-sized businesses must rely on recruiters to find suitable candidates.
These best tools for recruiters are here to help any recruiter go through that rigorous process.
See Also: 15 Free Team Collaboration Tools in 2022 | Realtime Access
References
Recommendation