15 Best Dog Insurance California In 2023 | Best Experiences
Pet insurance is a type of health insurance for your pet that covers medical bills and other expenses. So, whether you take your dog for a summer stroll in Los Angeles or a hike through one of California's national parks. You could find a better plan with one of the best dog insurance in California.
This is because, your pet stands the risk of some impending dangers.
Hence, the assistance you need to ensure that your beloved dog receives the medical attention it requires without draining your bank account.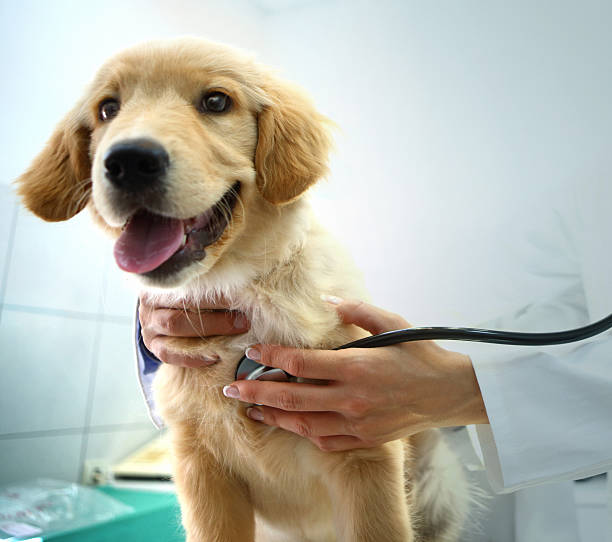 How does Dog Insurance Work in California?
Dog insurance in California covers the costs of medical treatment if an accident or illness occurs.
Procedures, treatments, diagnoses, exams, prescribed drugs, hospitalizations, emergency care, and specialty care are all common examples.
However, it does not cover pre-existing conditions or symptoms that appear prior to enrollment or during accident and illness waiting periods.
Read also: 10 Pet Insurance In Colorado 2023 | Full Step-by-step Guide
How much is Dog Insurance in California?
The cost of pet insurance in California varies depending on you and your pet's specific needs, but according to our research, conventional accident and illness plans for dogs cost roughly $20–$60 per month.
While breed, age and location may affect the cost of dog insurance, below is a few estimates to give you a better idea of what pet insurance might cost in California.
| Species | Breed | Age | Premium |
| --- | --- | --- | --- |
| Dog | Mixed Breed | 1 | $30-$40 per month |
| Dog | Golden Retriever | 3 | $35-$45 per month |
| Dog | Labrador Retriever | 5 | $45-$55 per month |
| | | | |
Read This: Nationwide Pet Insurance Reviews
How do I Buy a Pet Insurance Plan in California for my Dog?
You can discover a policy that fits your budget simply by comparing pet insurance from various insurers.
You may also get free dog insurance quotes by going to:
The internet: Many pet insurance providers give free quotations on the internet. Basically, you'll be asked a few simple questions about your pet.
If you prefer to communicate with someone directly, you can contact a representative from an insurance company or an independent insurance agent by phone, email, or in person.
Read also: Embrace Pet Insurance Reviews 2023: Everything you need to know
15 Best Dog Insurance California in 2023
#1. Lemonade
For a dog owner who's searching for the best coverage, plan customization, and cost, Lemonade is a great choice.
It offers a unique mobile app that uses Artificial Intelligence technology to provide users with one of the industry's fastest claim-filing processes.
This insurer offers close to $100,000 in annual coverage, as well as additional coverage for routine care and wellness, as well as extra coverage for exam costs and physical therapy.
Check out: Best Pet Insurance That Covers Spaying In 2023 | Full Review
#2. Spot
Customers can set annual limits of $2,500, $4,000, $5,000, $7,000, $10,000, or unlimited on Spot.
It is also the best dog insurance company for those looking for low-cost plans.
As a dog owner, you can choose the lowest annual limit, a 70% reimbursement rate, and the highest annual deductible choice can reduce their premium.
The advantages of buying your dog insurance plan from Spot is that it integrates microchip procedures in ordinary plans, a 30-day money-back guarantee, and no age limit for older animals.
However, the advantages include their unavailability via online chat and has a 14-day waiting period for accidents and illnesses.
#3. Prudent Pet
Known for its ultimate plan is Prudent Pet and it covers behavioural issues, mortality costs, stolen or lost pet replacement fees, and reward money for missing pets.
However, depending on your pet's specific needs, the ultimate plan can be costly, so it may not be the greatest option for dog owners on the lookout for the best value.
#4. Healthy Paws
Although this provider does not offer any plan customization or wellness coverage, it has no lifetime, annual, or per-incident claim payout restrictions.
So, there's every possibility that you won't ever be uninsured during a claim.
If at anytime of being a pet parent, you worried so much about your plans not running out while maintaining decency in amount you can pay, This is the best choice for you.
Related Article: Topic: ASPCA Pet Insurance Reviews 2023
#5. Embrace
In California, dog insurance is simple. All you need to do is visit any veterinarian, fill out a claim form, and that's pretty much there is.
The Healthy Pet Deductible benefit, which rewards California policyholders with $50 against their deductible each year they don't file a claim, stands out.
This means that until you file a claim, your deductible might be as low as $0, saving you money during a covered incident.
Embrace also offers five different deductible options ranging from $200 to $1,000, allowing you to lower your cost.
#6. PetPlan
The standard policy that PetPlan offers covers stem cell therapy, acupuncture, homeopathy, hydrotherapy, chiropractic care, and behavioral therapies for your dog up to $1,000.
Vacation cancellation fees if your plans change because of your pet's covered condition, boarding fees if you're ever in the hospital for over four days, and advertising and reward money if your pet goes missing are all covered by Petplan.
Read this: Figo Pet Insurance Reviews: Is It Legit or Scam?
#7. Pawp
Pawp is a great alternative for individuals looking for a lower-cost solution for their higher-risk dog breed and access to the best digital clinic in the market.
Although Pawp does not provide traditional health insurance, you can have access to a $3,000 emergency fund that can be used to cover one annual vet cost.
Also, Pawp's emergency protection fund gives a 100% reimbursement up to $3,000 per year for one qualified vet bill.
#8. ASPCA
The American Society for the Prevention of Cruelty to Animals (ASPCA) offers comprehensive dog insurance packages that are an excellent choice for new pet owners.
Not only does ASPCA Pet Health Insurance cover microchip implantation to help you find your lost pet, but it also includes a vet finder tool that connects you with a local veterinarian, extensive resources about different breeds and their health issues, and a pet insurance comparison tool to ensure you get the most out of your policy.
The Accident-Only Plan and the Complete Coverage Plan are the two plans offered by the ASPCA Pet Health Insurance.
#9. Pumpkin
Did you know a Pumpkin dog insurance plan can reimburse you for 90% of covered vet fees if your dog gets wounded or sick?
This can make it easy to seek the greatest care while also saving them thousands of dollars over course of their lives,
Because, for caring for the dogs that you love, money shouldn't deter you. Now that you know, hurry up and compare quotes at Pumpkin.
See this related content: Nationwide Pet Insurance Reviews 2023
#10. Trupanion
You won't have to make a claim since Trupanion will pay the vet's office before you leave.
It provides comprehensive insurance for dogs and cats that covers accidents, diseases, injuries, and medical concerns, including breed-specific issues.
Trupanion offers a medical pet insurance plan with no payout limits and a per-condition deductible for dogs. This means that once you've met the deductible, which can range from $0 to $1,000, you'll only have to pay it again if your pet is diagnosed with a new disease, rather than paying an annual deductible that resets every plan year.
Illnesses, injuries, chronic and breed-specific conditions, hospitalizations and emergency visits, diagnostic testing, congenital conditions, prescription drugs, and prescription pet food are all covered by Trupanion's comprehensive dog insurance.
#11. Pets Best
Pets Best offers its pet owners three levels of plan for dogs. These plans are; Essential, Plus, and Elite. As you go through these tiers, you'll gain access to additional benefits such as exam coverage for accidents and diseases and rehab coverage.
This company made it to the list of best dog insurance in California because of its routine and preventative coverage.
Check out: 10 Pet Insurance In Colorado 2023 | Full Step-by-step Guide
#12. PetFirst
For dogs, PetFirst offers accident and illness coverage, as well as the option of purchasing routine care coverage.
It has no upper age limit for when you can buy a coverage to insure your pet. The sole requirement is that they are at least eight weeks old.
With PetFirst's policies, there are a few different methods to save money. For starters, it gives a discount if you have coverage for multiple pets.
If you don't submit a claim for a year, your deductible will usually decrease by $25.
#13. Figo
Figo provides three pet insurance packages that cover accidents and injuries in dogs. The annual payment ceiling is increased in higher-level programs. There are various choices for paying for veterinarian fees and prescription food.
For its plans, Figo offers an optional wellness add-on that includes blood work, immunizations, and heartworm protection.
While Figo does not cover pre-existing conditions, if your pet hasn't displayed symptoms in the last 12 months, it may be eligible for coverage of a curable condition.
You may also want to read this: 10 Best Cheap Insurance Companies in 2023
#14. Nationwide
Nationwide is the first insurer to offer pet insurance in the United States. Its main package covers your dog's routine and preventative treatment.
You can also purchase accident and illness insurance, as well as wellness plans, individually.
#15. Allstate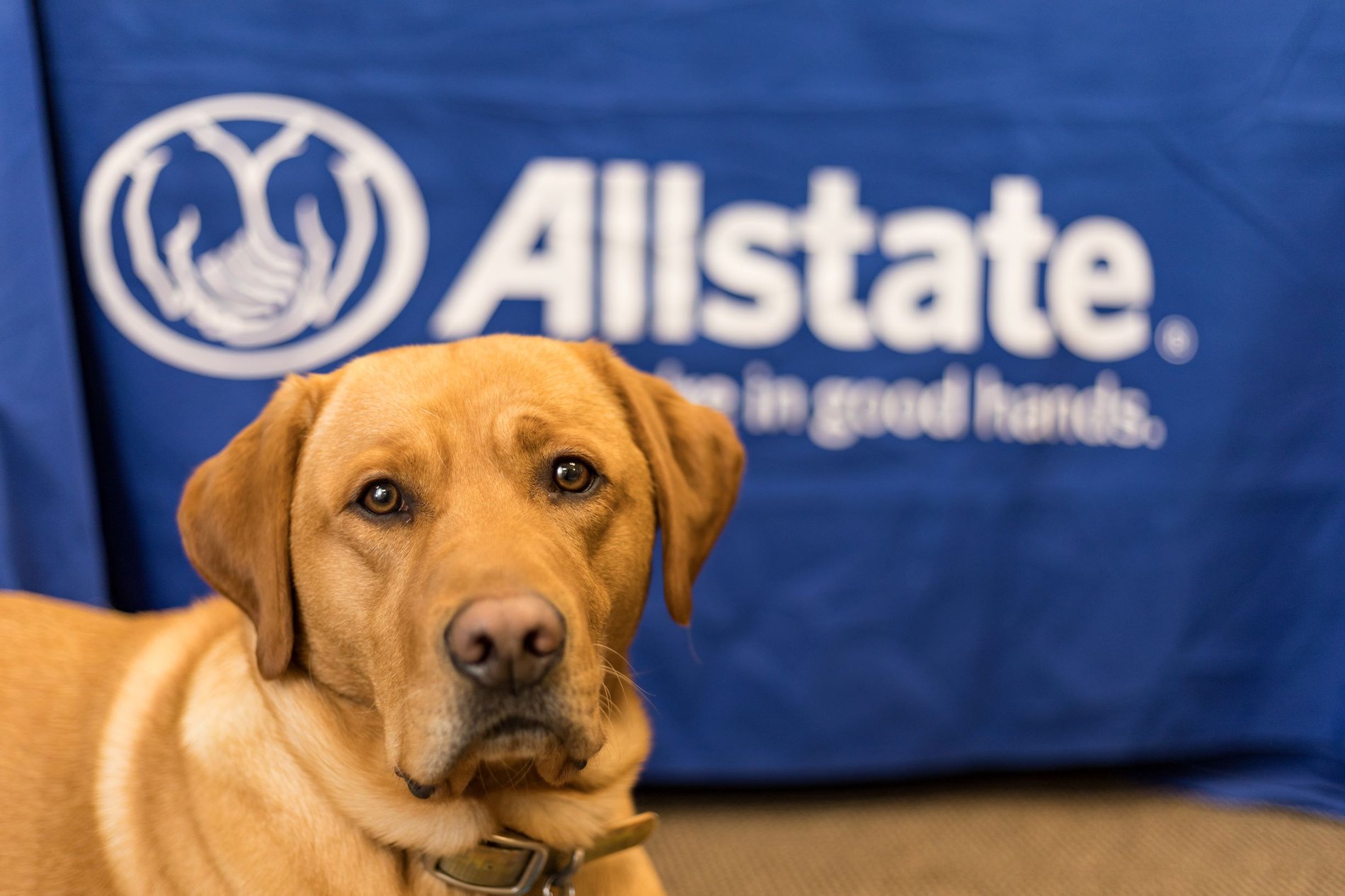 Breed-specific conditions are best covered by Allstate Pet Insurance because they are covered as long as the dog shows no evidence of developing the ailment prior to being insured.
Allstate is something you should look into if your pet's breed is prone to getting specific illnesses later in life.
However, your dog must be under the age of 14 in order to be eligible for a new health insurance policy.
See also10 Pet Insurance In Colorado 2023 | Full Step-by-step Guide
Conclusion
Choosing the top pet insurance company in California can assist you in obtaining the protection you require keeping your furry companion healthy and happy.
To evaluate plan pricing and coverage, we recommend receiving quotations from a few different insurers.
References
Recommendations