Homeowners Insurance Guide: A Step-By-Step Guide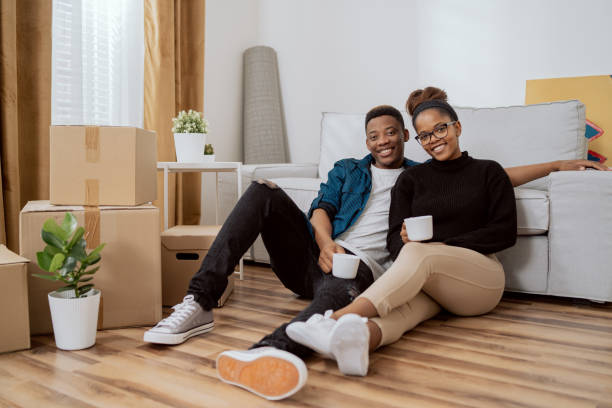 What is Homeowners Insurance
According to investopedia, Homeowners insurance is a form of property insurance that covers losses and damages to an individual's residence, along with furnishings and other assets in the home. Homeowners insurance policies often cover the interior and outside of a home, as well as the loss or theft of personal belongings and personal liability for damages to others.
Homeowners insurance (sometimes known as house/home insurance) is a requirement, not a luxury. Not just because it safeguards your home and belongings from harm or theft.
You don't even have to own a home to get insurance; many landlords insist on their renters having renter's insurance. Regardless of whether it is mandated or not, it is prudent to have this level of security. We'll go through the fundamentals of homeowner's insurance coverage.
Actual cash value, replacement cost, and extended replacement cost/value are the three basic types of coverage.
The likelihood that you'll submit a claim is mostly established by the insurer; they calculate this risk based on previous claim history linked with the home, the neighborhood, and the home's condition. Get quotations from at least five firms when shopping for coverage, and double-check with any insurer you already work with—current clients frequently get better discounts.
SEE ALSO: What Is Comprehensive Insurance? Overview and Full Coverage
What A Homeowner's Insurance Policy Covers
A homeowner's insurance policy has certain standard parts that specify what costs the insurer will cover, despite the fact that they are infinitely customizable.
A homes insurance policy typically covers four types of occurrences that occur on the insured property: interior damage, outside damage, loss or damage to personal assets/belongings, and injury while on the property.
When a claim is filed for any of these events, the homeowner will be required to pay a deductible, which is the insured's out-of-pocket expense.
READ ALSO: Insurance Deductible Vs Out Of Pocket: Difference in 2022
Damage to the Interior or Exterior of Your House
Your insurer will compensate you if your residence is damaged by fire, hurricanes, lightning, vandalism, or other covered calamities. Floods, earthquakes, and poor property maintenance are generally not covered, and you may need to purchase separate riders if you want that type of coverage. Free Standing garages, sheds, and other structures on the property may require their own coverage, following the same guidelines as the main house.

Clothing, furniture, appliances, and the majority of your home's other contents are covered if they are damaged in an insured disaster. You can also buy "off-premises" coverage, which means you can file a claim for misplaced valuables anywhere in the globe. However, there may be a limit on how much your insurer will reimburse you.
Most insurance carriers, according to the Insurance Information Institute, will cover 50 percent to 70 percent of the amount of insurance you have on your home's structure. For example, if your residence is insured for $200,000, your personal belongings are covered for up to $140,000.

If you have a lot of expensive items (fine art or antiques, fine jewelry, designer clothes), you may wish to pay extra to have them itemized on your policy, get a rider to cover them, or even buy a separate policy.
Personal Liability for Property Damage or Personal Injuries
Liability insurance protects you against third-party litigation. This clause also applies to your dogs! So, if your dog attacks your neighbor, your insurer will cover her medical expenditures, whether the injury occurred at your house or at hers. You can even file a claim to pay your child if she destroys her Ming vase. And if Doris stumbles on the broken vase pieces and sues for pain and suffering or lost income, you'll be compensated as well, just like if someone was hurt on your property.

While policies can provide as little as $100,000 in coverage, experts recommend having at least $300,000 in coverage. An umbrella policy can provide you with an extra $1 million or more for a few hundred dollars more in premiums.

Rental of a hotel or a house While Your House Is Being Repaired or Built
It's unlikely, but if you are forced to leave your house for an extended period of time, it will surely be the best insurance you have ever purchased.
Additional living expenses insurance reimburses you for rent, hotel rooms, restaurant meals, and other incidental charges incurred while waiting for your house to be habitable again. Keep in mind that policies set tight daily and total restrictions before booking a suite at the Ritz-Carlton and ordering caviar from room service. Of course, if you're prepared to pay extra for coverage, you can increase those daily limits.
Levels of Homeowners Insurance Coverage
Homeowners Insurance Comes in a Variety of Forms
There is no such thing as "universal" insurance. The cheapest homeowners insurance will almost certainly provide the smallest level of coverage and vice versa.
There are numerous types of homeowners insurance in the United States that have established industry standards; they are labeled HO-1 through HO-8 and provide varying levels of protection depending on the demands of the homeowner and the type of residence covered.
There are three levels of coverage in general.
1. Actual monetary worth
After depreciation, the actual cash value covers the cost of the house plus the value of your goods (i.e., how much the items are currently worth, not how much you paid for them).
2. The cost of replacement
Replacement value insurance covers the real cash value of your home and belongings without depreciation, allowing you to repair or rebuild your home to its former condition.
Read also: Best Renters Insurance Companies In 2022
3. Guaranteed (or extended) replacement cost/value
This inflation-buffer policy is the most thorough, paying for whatever it costs to restore or rebuild your house, even if it exceeds your policy maximum. Certain insurers offer an extended replacement, which provides more coverage than you purchased but with a cap; typically, the cap is 20% to 25% more than the maximum.
Some experts believe that all homeowners should get guaranteed replacement value plans since you don't just need enough insurance to cover the worth of your property; you also need enough insurance to rebuild it at current pricing (which probably will have risen since you purchased or built).
"Many customers make the mistake of insuring [a house] just enough to cover the mortgage, yet that usually translates to 90% of the home's value," says Adam Johnson, data analyst for policy comparison site QuoteWizard.com. Given the ebb and flow of the market, it's always a smart idea to insure your home for more than it's worth. Guaranteed replacement value plans absorb the increasing replacement costs and provide a cushion for the homeowner if building expenses rise.
What Doesn't Homeowners Insurance Cover?
While most scenarios where a loss could occur are covered by homeowner's insurance, some events are often excluded from policies, such as natural disasters or other "acts of God," as well as acts of war.
What if you live in an area prone to flooding or hurricanes? Or perhaps an earthquake-prone region? For this, you'll need riders or an additional policy for earthquake or flood insurance. You can also add on sewer and drain backup coverage, as well as identity recovery coverage, which reimburses you for expenditures incurred as a result of identity theft.
What Factors Determe Homeowners Insurance Rates?
So, what is the force that drives rates? It's the possibility of a homeowner filing a claim—the insurer's estimated "risk," according to Noah J. Bank, a licensed insurance broker with The B&G Group in Plainview, NY. And, in determining risk, house insurance firms take into account the homeowner's previous home insurance claims, as well as claims relating to that property and the homeowner's credit.
According to a bank, claim frequency and severity have a significant impact in deciding prices. especially if there are multiple claims linked to the same issue, such as water damage or wind storms.
The location, crime rate, and availability of building materials will all play a role in setting pricing. Of course, coverage options such as deductibles or extra riders for art, wine, gold, and other valuables—as well as the amount of coverage desired—influence the size of an annual premium.
"Pricing and eligibility for home insurance can also vary depending on an insurer's appetite for certain building construction, roof type, condition or age of the home, heating type (if an oil tank is on-premise or underground), the proximity to the coast, swimming pool, trampoline, security systems, and more," says Bank. What other factors influence your rates?
According to Bill Van Jura, an insurance planning consultant in Poughkeepsie, NY, "the condition of your home could potentially diminish a home insurance company's interest in offering coverage." "A home that's not well-maintained raises the odds the insurer will pay on a claim for damage." Even having a dog in the house can increase your home insurance premiums. Depending on the situation, certain dogs can cause a lot of harm.
Mortgages and Homeowners Insurance
When applying for a mortgage, the homeowner is normally required to present proof of property insurance before the lender will lend any money. Property insurance can be purchased separately or through the lending institution. Homeowners who choose to purchase their own insurance coverage can examine several options and select the plan that best suits their needs. If the homeowner does not have property insurance, the bank may be able to arrange one for them at an additional expense.
Payments for a homeowners insurance policy are frequently included in the homeowner's monthly mortgage payments. The portion of the money for insurance coverage is placed in an escrow account by the lending bank that receives the payment. When the insurance bill is due, the escrow account is used to pay the balance.
Home Warranty vs. Homeowners Insurance
While the names may appear to be interchangeable, homeowners insurance is not the same as a house warranty. A house warranty is a contract that covers the repair or replacement of home systems and appliances such as ovens, water heaters, washers/dryers, and swimming pools. These contracts normally expire after a set amount of time, usually 12 months, and are not required for a homeowner to qualify for a mortgage. A house warranty covers faults and problems that arise as a result of poor maintenance or the natural wear and tear of items—situations that are not covered by homeowners insurance.
Mortgage Insurance vs. Homeowners Insurance
Homeowners' insurance is not the same as mortgage insurance. Mortgage insurance is usually required by the bank or mortgage company for homebuyers who make a down payment of less than 20% of the property's value. It is also required by the Federal Housing Administration (FHA) for anyone taking out an FHA loan. It's a one-time cost that can be factored into regular mortgage payments or levied as a flat sum when the loan is approved.
Mortgage insurance protects the lender from the additional risk of a house buyer who does not match the standard lending criteria. Mortgage insurance would compensate if the buyer defaulted on payments. While both protect homeowners and mortgage lenders, homes insurance protects the homeowner, and mortgage insurance protects the lender.
Best Homeowners Insurance Companies 2022
When buying a homeowners insurance policy, several attributes of each company may be important to consider, including average annual premiums, available coverage options, ability to handle claims, customer satisfaction, and financial stability.
Here are our top 10 homeowners insurance companies:
Lemonade
Allstate
Nationwide
American Family
Erie Insurance
Hippo
FAQs On Homeowners Insurance
What is home owners insurance?
Property insurance compensates the owner or renter of a structure and its contents in the event that they are damaged or stolen.
What is all-risk in an insurance policy?
"All risks" refers to an insurance policy that covers any risk that isn't explicitly excluded by the contract.
Is fire insurance included in home owners insurance?
Fire insurance, which is commonly obtained in addition to conventional homes insurance, covers damage and losses caused by fire.
What is the cost of homeowners insurance?
The average cost of homeowners insurance is $1,585 per year. However, depending on your region and the level of coverage you get, prices might vary dramatically. Your credit score is a consideration in most states.
Conclusion
Purchasing house insurance can be a stressful experience, but you have more control than you realize. Buyers who are well-informed and smart can make better judgments than those who are unsure of how to compare options — or even where to find the information they need to compare plans. With the help of this house insurance guide, you'll be able to make an informed decision that will safeguard your home and family without overspending.
References
We Also Recommend