911 Operator Salary 2023| How Much Does a 911 Operator Make?
A 911 operator is a vital link between persons in trouble and the emergency help they require to preserve their lives and property. The 911 operator salary who works behind the entire emergency system can vary.
From a single metro jurisdiction to multi-county regions which a 911 operator serves can bring about major salary differences.
Learn all you need to know about a 911 operator's salary and becoming one, and evaluate if this is a good career path.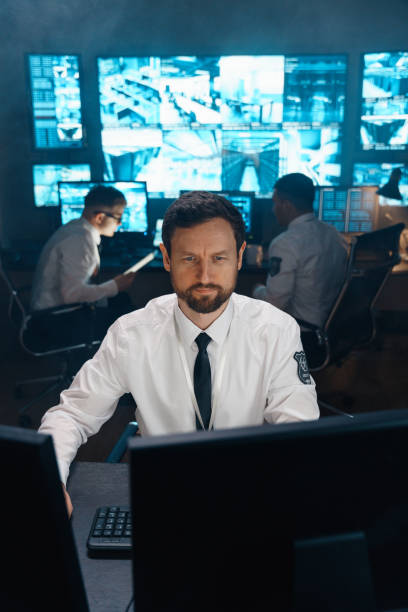 What does a 911 Operator Salary Do?
During an emergency, 911 operators attempt to keep callers calm, attentive, and informed while securing aid and resources for affected individuals. The following are some of their daily responsibilities:
Describe the nature of an emergency incident accurately to prepare first responders for their arrival.
Gather information to be shared with first responders
Get in touch with emergency response field units to see whether they're available
Choose which emergency response units to dispatch
Interrogate callers to discover their location and the nature of the emergency.
Input pertinent information into the system.
Read also: ER Tech Salary 2023 | How Much Does ER Tech Make?
How much does a 911 Operator make?
According to Indeed.com, a 911 operator earns an average salary of $40,620 annually. The amount of money you make in this job depends on various things, including your experience level and geographical area.
Some of the highest-paying cities for 911 operators in the US include:
Albuquerque, New Mexico: $45,609 per year
Aurora, Colorado: $44,454 per year
Encino, California: $44,038 per year
Houston, Texas: $42,572 per year
Dallas, Texas: $41,248 per year
According to different salary aggregate websites, the following are the basic salaries for 911 operators as of June 2022.
| Payscale | ZipRecruiter | Indeed | Salary.com | Glassdoor |
| --- | --- | --- | --- | --- |
| $38,065 | $45,230 | $42,092 | $44,090 | $77,953 |
What are the factors that can affect a 911 Operator's salary?
The following elements can affect how much you can make as a 911 operator.
Hiring Organization
Where you work can determine how much you're paid. Getting a job with a local, state, or federal government body can boost or lower your remuneration, just as working for a private dispatch firm may impact n the amount of money you receive in each payment.
Location
Your income as a 911 operator is also affected by where you live. The country's Western and Southern sections have some of the highest-paying areas in the country.
If you live in an area with a strong demand for 911 operators but a low supply, you may be able to negotiate higher compensation.
Years of Practical Experience
The longer you work for the same organization, the more benefits you may be eligible for. Longer service with a dispatch company may result in higher remuneration. You may also be eligible for incentives or cost-of-living raises.
According to the Bureau of Labor Statistics and National Compensation Survey, experience impacts your 911 operator salary. Below is a tabular representation of how much you can earn with every experience level.
| Level of experience | Salary |
| --- | --- |
| Entry-level (less than 1 year) | $33,761 |
| Early career (1 to 4 years) | $40,386 |
| Mid-career (5 to 9 years) | $49,248 |
| Experienced (10 to 19 years) | $58,746 |
| Late career (20+ years) | $72,554 |
Education
Operators with an associate's or bachelor's degree may have a better chance of progression. They could work as shift or desk managers. These promotions may offer pay raises and the possibility of receiving additional benefits.
Read also: International Fellowship Of Christians And Jews CEO Salary 2022 | How Much Does The IFCJ CEO Make?
Best-Paying Cities for 911 Operators
These cities are the most likely where you can receive a well above the national average salary for 911 operators.
| City | Average Salary |
| --- | --- |
| San Francisco, CA | $95,190 |
| Los Angeles, CA | $75,266 |
| Seattle, WA | $72,781 |
| Portland, OR | $69,280 |
| Minneapolis, MN | $64,926 |
| Birmingham, AL | $43,003 |
| Tampa Bay, FL | $42,917 |
| Charlotte, NC | $41,372 |
| Atlanta, GA | $40,745 |
| New Orleans, LA | $38,076 |
Career Outlook for 911 Operators?
911 operators' positions are expected t and by 6% between 2019 and 2029, according to the Bureau of Labor Statistics (BLS). This is a faster rate than other professions in the United States. Around 6,100 available 911 operator jobs might be added nationwide during that time.
Read also: 15 Best Paying Jobs in Catalog/Specialty Distribution in 2023
How to Make More Money as a 911 Operator
Now that you have a better sense of what you could make let's look at strategies to increase your pay as a 911 operator.
Improve your abilities
Developing and honing in-demand talents might help you compete for promotions and higher-paying jobs.
Obtain a Favorable Performance Evaluation
Making sure you're doing your job as a 911 operator is one method to grow your pay. That involves responding quickly to calls, being calm during emergencies, and giving callers precise directions.
You'll be in a strong position to ask for a raise if your performance assessment reflects these attributes.
Assume Greater Duties
Taking on new tasks as a 911 operator is one method to increase your pay. Training new operators, working longer shifts, or taking on a leadership role are all possibilities. You'll be more likely to get a raise if you show your commitment and readiness to go above and beyond.
FAQs
Who is a 911 operator?
A 911 operator is a vital link between persons in trouble and the emergency help they require to preserve their lives and property.
What does a 911 operator do?
A 911 operator attempts to keep callers calm, attentive, and informed during an emergency.
What benefits do 911 Operators typically receive?
In addition to salary, 911 Operators typically receive benefits such as health insurance, retirement plans, sick leave, vacation time, and paid holidays.
Are there opportunities for career advancement as a 911 Operator?
Yes, there are opportunities for career advancement as a 911 Operator. Some possible career paths include supervisory roles, training and development positions, and management positions. Continuing education and additional certifications may increase job responsibilities and higher salaries.
What skills are important for a 911 Operator to have?
Some important skills for a 911 Operator include strong communication and listening skills, the ability to remain calm and composed in high-stress situations, the ability to make quick decisions, and proficiency in computer and data entry skills.
References
Recommendations