20 Best Airport Jobs to go for this 2023
Every day, millions of travelers take to the skies in an increasingly globalized world where the cost of air travel has gotten more affordable.
With such an enormous volume of everyday travel, it's no wonder that airports may occasionally get tense.
The individuals that work there, on the other hand, keep things going. Workers perform a diverse range of jobs and duties in every airport across the world, all of which are critical.
Airline ticket agents, with their name tags, crisp uniforms, and cool, calm demeanors, may come to mind when you think of occupations at an airport because they're usually the first professionals you interact with when you enter an airport, you're probably thinking about these folks immediately away.
Airports are, by definition, large and complex environments. There are a dizzying number of departments working in concert to ensure the proper operation.
If you're captivated by air travel, love providing customer service in a fast-paced setting, and live in a big city, look into careers that allow you to work at airports. This article clearly reviews the best airport jobs available.
What are the Benefits of Working in the Airport?
Working in airports comes with certain perks and advantages to it, some advantages of working in the airports include:
1. Chance to Meet People from Diverse Cultures
Airports in the United States serve destinations all over the world. Passengers take connecting flights to hundreds of various locations from airports like John F. Kennedy International Airport, which is a worldwide gateway.
Daily, no matter where you work at an airport, you'll meet a wide spectrum of people. An airport is a great place to work if you're interested in diverse cultures from across the world.
No matter the career you choose, you can find a job that best fits you from these 100 Best Highest Paying Jobs in the World | 2023
2. Opportunity to Learn Globally Transferrable Skills
Working in the aviation business will teach you a lot of transferrable skills, whether you see it as a long-term career or a more short job.
Customer service, people management, and a range of other soft talents are among the abilities you'll gain.
You'll discover how each position interacts with the rest of the airport to form a functional system.
It's a good time to also read through the 20 Best Jobs That Requires Travel And Pay Well | 2023
3. Company and Lifestyle Benefits
Employees at airlines may enjoy a variety of fantastic benefits. Above-average salary, holidays, airport parking, subsidized commuter train travel, bike-to-work initiatives, and a range of rising in-work advantages such as pay raises and extended vacation entitlement for long-serving employees are expected to be given as employer incentives.
When it comes to perks, many airline employees have access to a variety of holiday-themed discounts. Flight, car rental, and hotel discounts are frequently available.
An airline employer may also give cheap high-street stores, restaurants, and leisure facilities, as well as subsidized health care and childcare.
If you choose to work from home, then read through this; 15 Best Highest Paying Work from Home Jobs | 2023
4. A Rewarding But Demanding Career
An airport is a high-energy work environment. Because of departure and arrival schedules, there is a steady flow of people passing through an airport at all hours of the day and night.
Whether you work in a customer-facing or a more technical job, all airport employees must collaborate to ensure that the airport continues to operate effectively.
Long and occasionally unsociable hours are frequently required, but they will reward you with an excellent salary, fantastic growth prospects, and a vibrant working atmosphere.
Do you want weekly pay? Check out these Best Highest Paying Jobs That Pays Weekly
20 Best Airport Jobs to go for this 2023
Being one of the busiest parts of the city, airports require a wide range of professionals from different sectors to keep the airport functioning properly.
Some of the best airport jobs which help to ensure efficient working of the airport include:
If you want to major in trade, this article will show you some of the top jobs available in 2023; 13 Best Paying Trade Jobs of 2023
1. Flight Attendants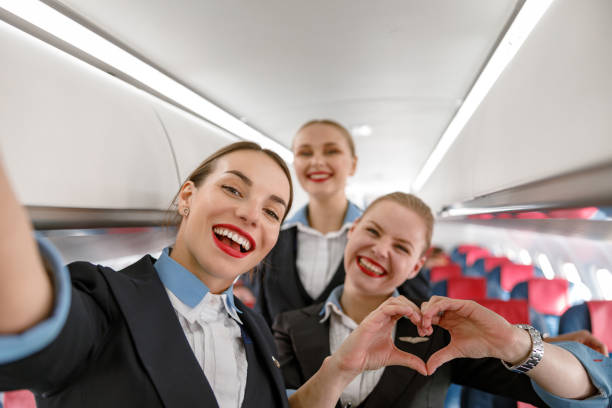 Flight attendants welcome passengers as they board planes, guide them to their seats, and supervise the setup of carry-on luggage.
They check safety processes and ensure that passengers comply with airline standards after interacting with the ground staff to ensure that all passengers have boarded.
They also help to soothe tense or upset passengers, mediate disagreements on board, and offer food and refreshments.
Because flight attendants are frequently expected to work varied schedules and may be assigned to nighttime flights, flexibility is necessary for this profession.
Are you just a beginner and you want to gain experience, then this entry level jobs is for you; 15 Best High Paying Entry Level Jobs
2. Air Traffic Controllers
Aviation traffic controllers are highly specialized jobs that need substantial technical training to precisely assess air activity and suggest routes to ensure safe airline service. They are in charge of airport ground traffic and aircraft takeoff and landing.
Basically, they communicate weather and air stability conditions for their routes to pilots by air traffic controllers.
They monitor and control the passage of airplanes in the sky and ground traffic at airports using radar, computers, or visual references. Air traffic controllers must be able to think fast and function well under pressure.
3. Avionic Technician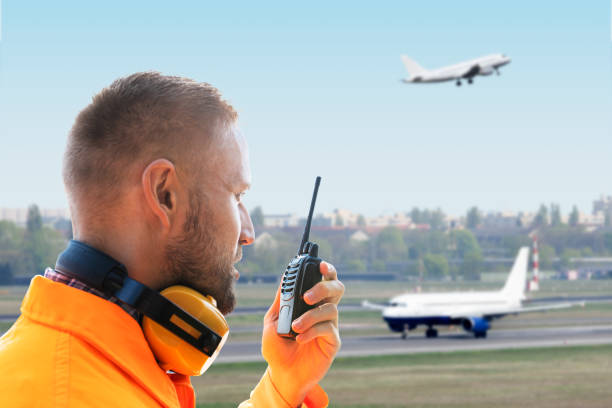 Avionics technicians are to examine, maintain, and fix aircraft electronics systems, either normally or when specific problems emerge.
This is a critical role, as practically every part of an aircraft's management system is now electronic.
4. Airframe and Power Plant Mechanic
We also know airframe and power plant mechanics as A&P mechanics. They specialize in performing tasks like examining, maintaining, and fixing any difficulties with the plane, such as the engine, landing gear, and brakes.
5. Airfield Operation Specialist
Airfield operations professionals guarantee that military and commercial aircraft take-off and land safely.
Their everyday tasks include communicating with air traffic control and maintenance workers, as well as dispatching aircraft using airport landing and navigational aids.
They also oversee and preserve flight records, as well as to conduct airfield safety protocols.
6. Transportation Security Officer
At airports, transportation security agents undertake security screenings of people, luggage, and cargo to prevent the movement of any harmful or dangerous things.
In screening checkpoints, these professionals are skilled at handling security equipment like X-ray machines and modern imaging technologies.
They must have excellent communication skills and the capacity to work with people from all walks of life.
7. Pilots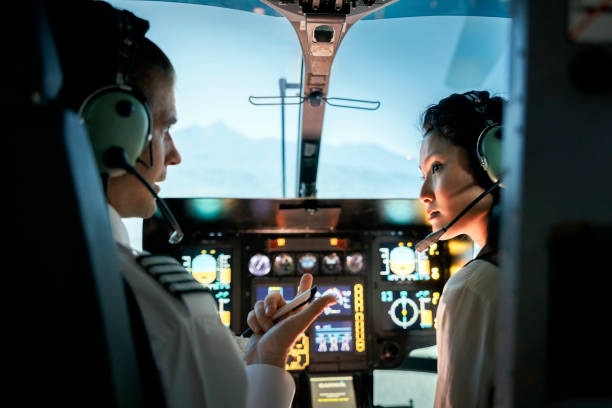 This is the most popular airport job and probably where everyone's mind goes to on hearing best airport jobs.
The Federal Aviation Administration sets tight requirements for airline and commercial pilots when they take off, fly, and land planes or helicopters.
They assess the aircraft's condition before and after each flight, calculating its balance and weight restrictions, and ensuring that the aircraft's fuel levels are acceptable. Pilots must also monitor changing weather and report flight plans and changes to air traffic control.
8. Air Marshals
In the event of a hijacking or security problem, air marshals are covert simple security officers who perform on-flight security and counter-terrorism measures.
Although they are not on every aircraft, they frequently bring rifles and other weapons with them.
9. Aerospace Engineers
Aerospace engineers are one of the best airport jobs. Engineers who work in the aerospace industry study, design, and build aircraft and other spacecraft.
Their job also includes studying and developing new strategies for flying planes, rockets, and even drones through the atmosphere.
10. Retail Store's Owner
What is an airport without a chain of small retail stores available for travelers to buy various things while waiting for their flight? Retail store owners are one of the best airport jobs.
Many airports now contain a variety of retail, apparel, and gift outlets as big-name businesses compete for the attention and revenue of travelers with spare time.
Retail salespeople fill shelves and kiosks, set up displays, give product suggestions to customers, and process purchases.
11. Airline Cargo Handling Supervisor
Supervisors of airline cargo directly supervise the airport's ground staff in the loading, unloading, securing, and staging of aircraft cargo and luggage.
They must be able to use reasoning and quantitative computation to estimate the aircraft's center of gravity and organize the safe loading of cargo.
They may also be asked to serve on aircraft crews, handle goods in flight, and inform passengers about emergency and safety measures.
12. Flight Instructor
Being a flight instructor is one of the best airport jobs. Flight instructors provide instruction both in the air and on the ground.
Both components prepare students for the written and flying examinations required for a pilot's license. The role permits educators to work either full-time or part-time.
13. Aviation Safety Inspector
Aviation safety inspectors are to supervise aircraft operations, analyze mechanics, fix various components, and ensure the aircraft and equipment's safety.
The job also includes analyzing training classes and assessing air carriers' operating programs.
Typically, these inspectors will have specialized knowledge in a few areas that will enable them to do their duties efficiently.
14. Customer Service Representative
Airport or airline customer service employees react to passenger requests for special help, aid travelers in tracking missing luggage, and give information about the airport and taking part in airline services. We may assign them to customer service desks or call centers for airlines.
This position causes problem-solving abilities and dexterity while dealing with unhappy passengers.
15. Ticketing Agent
Ticketing agents ensure that passing passengers' identities are verified, boarding tickets are issued, luggage is checked, and they sent customers to security checkpoints and gates for departure aircraft.
16. Airport Manager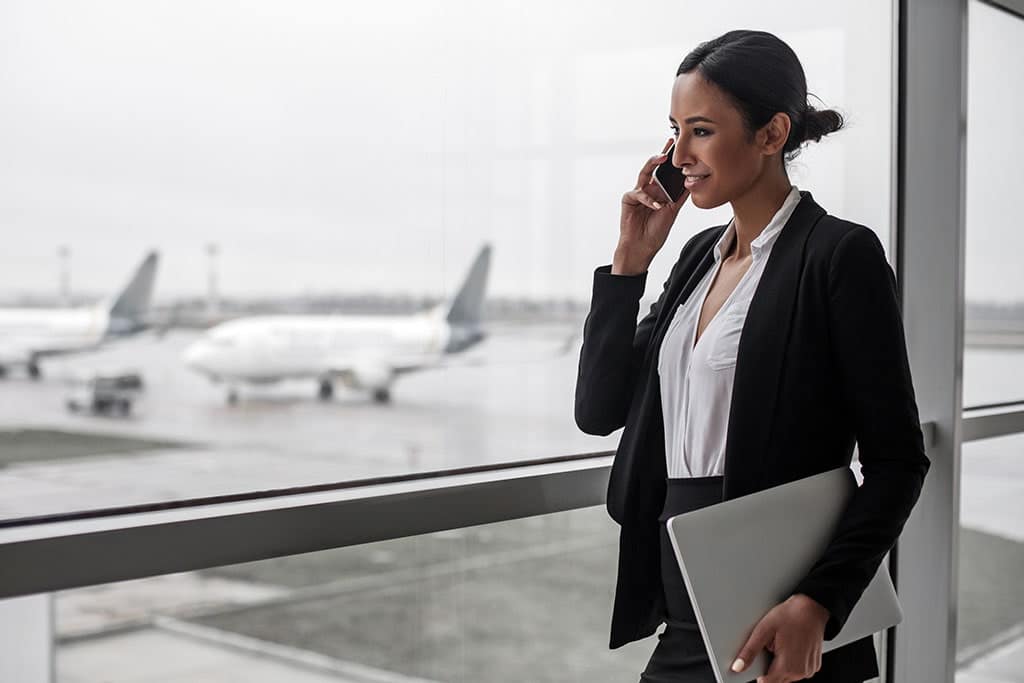 Airport managers are to run airports and are one of the best airport jobs. Their primary role is to ensure that airports and airlines follow all laws and regulations, as well as to communicate with various parties and hire new people.
Every manager's goal is to keep things running smoothly and create an efficient atmosphere.
17. Flight Dispatchers
Flight dispatchers are popularly known as one of the best airport jobs. Prior to take-off, flight dispatchers generally communicate with pilots to prepare flight plans.
Weather, emergency preparedness, and all elements of fuel management must all be considered.
They also consider flight cargo, passengers, and any other factors that might hinder the flight's ability to depart or arrive on schedule, making this a tremendously demanding job.
18. Baggage Handlers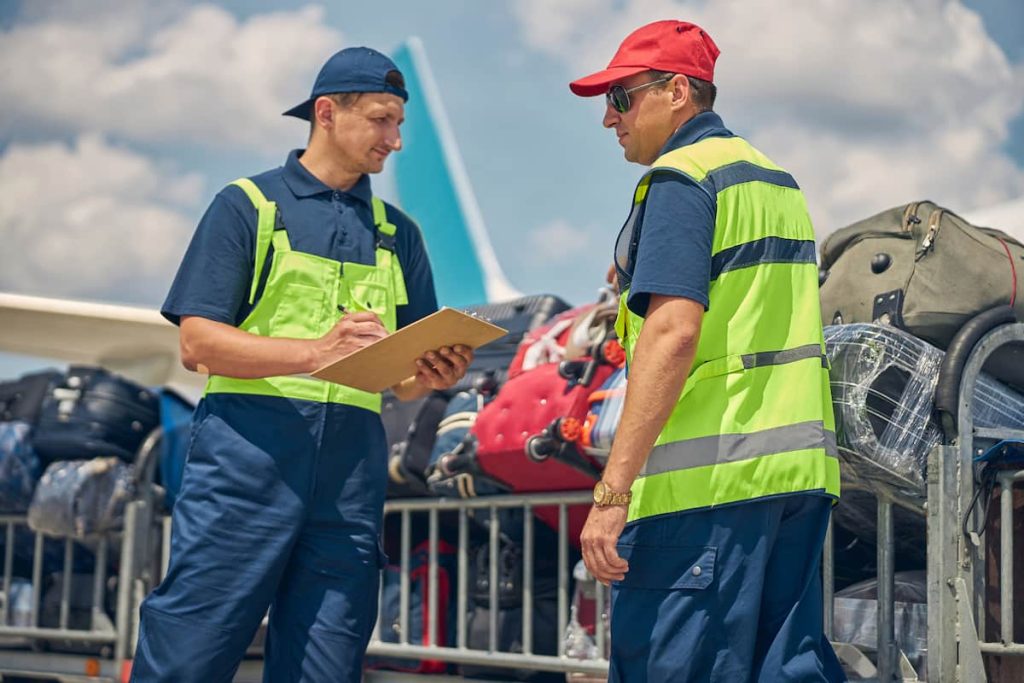 Baggage handlers are to ensure that your checked luggage makes the transfer from the little carousel at the check-in gate to the large carousel at your destination airport, which does not always go as planned.
19. Aircraft Refuelers
They handle one of the critical parts necessary for the effective working of airports. They are primarily responsible for refueling trucks and adding fuel to planes.
Working with toxic aviation fuel and kerosene, as well as mounting ladders or stools a few dozen times throughout each shift, is a risky job.
In total, you'll perform 15 fueling every day on average.
20. Concessionaires
Concessionaires are to oversee the many eateries, gift shops, coffee shops, and brand stores that you will come across and browse during your long flight wait.
Conclusions
Working in an airport may be an exciting experience in which you meet intriguing people and witness a unique side of life every day.
References
We Also Recommend