Being a member of a board in an organization can be a load of work for most and yet an easy task for others. A lot of situations can make this position tiring; a person might also need time for other activities or have family situations and need to take a break from this position.
When this is your case, then you might have considered resigning from this position in other to use your time for something else. What better way to resign than drafting and writing a concise yet professional board resignation letter.
A board resignation letter allows you to professionally inform your director and board members about your resignation and details that they should know about it.
Having the knowledge of what should be contained in your resignation letter can help you draft and write one yourself. In this article, we discuss the meaning of a board resignation letter, why you should write one and helpful tips to consider when writing a resignation letter.
Also, we placed a board resignation letter example and template you can use when writing your letter.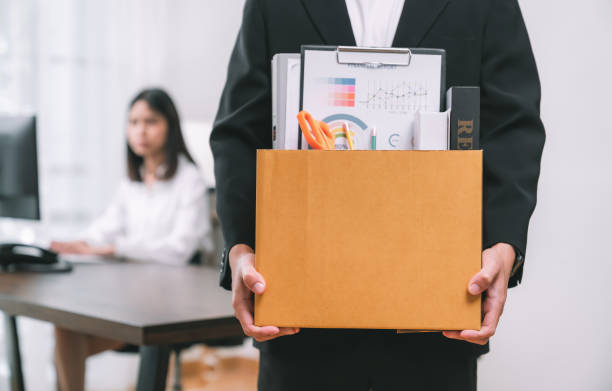 What is a Resignation Letter?
A resignation letter is simply that document you give to your employer to notify them of your intentions of leaving your position at their company. It makes your departure from your current workplace known and formal. A resignation letter can be written or sent via email to the employer.
Therefore, a resignation letter is an official form of quitting one's job and maintaining a positive relationship with your employer. The resignation letter gives details such as a written notice and documentation of the last date of your employment. It also tells your employer when your notice period will begin and end.
Read also: How Much Does it Cost to Send a Letter 2023 | Full Guide
How do You Write a Resignation Letter From a Board?
A board resignation letter differs from other forms of resignation letters, but there are a few things to consider in common. Below are basic steps you can use to write a board resignation letter.
Use Proper Formatting
Ensure to Include the Proper Date and Addresses
Include Salutation
Write the Body of Your Letter
Express Your Gratitude
Offer to Help
Closing Remark
Use Proper Formatting
When you are done writing, select a professional font and font size. A font size of 10-12 is preferred, as a font size smaller than 10 can seem difficult to read and a font larger than 12 can appear unprofessional. Your font should be clean and readable fonts such as Time New Roman, Roboto, Arial, Calibri or Helvetica are good for formal letters.
Also, you will need to decide if you will need to use a block or indented format. A block format is preferred for professional letters, though; the indented format is appropriate and can be used for shorter documents. Don't forget to include a one-inch margin on all sides of the document.
Ensure to Include the Proper Date and Addresses
Include your name and address at the top left-hand corner. You may also have to include your email address and contact number in case the recipient wants to contact you or ask you questions related to the resignation letter or any other concerns.
After your contact information, leave a space and then place the date you will send out the letter to the receiver. Again, leave another space where the recipient's contact information will be written. You may have to include the employer or receiver's name, title, company's name, and company's address.
Include Salutation
Always include a formal greeting in your board resignation letter, not minding how informal your relationship is with your employer. You can use greetings such as "Dear (name) or "Mr (name)".
Read also: How to Sign Business Letter with Title in 2023 | Full Guide
Write the Body of Your Board Resignation Letter
Begin your board resignation letter by going straight to the point and expressing your intention to resign from your position. You should let them know the date that your resignation will be effective if not immediately.
It is appropriate to include the reason you are resigning from your position. It might be because of a family emergency or issue, or a new job that needs more of your time. If you are open to returning back to your position in the future, include that as well to notify them.
Express Your Gratitude
Express your gratitude for the opportunity that has been given to you so far to serve as a member of the board with them throughout your stay in the company. Also, offer your best wishes for their future endeavours. No matter the reason for your resignation from the board, keep your tone positive, as you may find yourself in opportunities where you will need to interact with members of the board again in the future.
Offer to Help
Next, do well to express your willingness to aid in another capacity or finish any ongoing projects you are working on. But you should only include this when you are confident that you have time to commit to helping with such projects.
Closing Remark
Finally, include a complimentary close, such as "best wishes", "faithfully" or "sincerely". If you will print and mail the letter, give space where you will include your handwritten signature right under the complimentary close, followed by your name.
Read also: How to Write a Religious Exemption Letter for Vaccines | Full Guide 2023
Why You Should Send a Board Resignation Letter?
Sending a board resignation letter before you quit your position as a member of the board is important to inform the board chair and president of your intention. You should address your formal board resignation letter to the president of the board.
Sending this formal letter allows you to explain the circumstances behind your resignation, state the exact date of your resignation in written form to avoid confusion, and prepare the board to adjust to your absence. It's considered a professional courtesy that allows you to leave your position gracefully.
Board Resignation Letter Example and Template
Here are examples and templates you can use to write your board resignation letter:
Board Resignation Letter Template
Below is a template you can use to write your board resignation letter:
(Your name)
(Address)
(Date)
(Name of Board President)
(Title)
(Name of Board)
(Address)
Dear (name)
I am writing with regret to inform you of my decision to resign from my current position as (board member position) of (name of organization), effective (date or immediately).
(State your reasons you cannot continue to serve on the board).
Thank you for presenting me with this opportunity to work with such an amazing team and contribute to this incredible organization.
I wish you success in your future endeavours.
Sincerely,
(Name)
Board resignation letter example
Example 1
Paul Konas
144 Main Street
Currytown, CA 14456
666-666-6644
March 22, 2023
Nuel Duo Director
Melisa Empress Foundation
144 Main Road.
Sun City, NY 54123
Dear Nuel,
It is with regret that I write to inform you of my decision to quit my position as a member of the board of Melisa Empress Foundation, effective as of April 13, 2023.
Because of my other commitments, I will not be able to fulfill the requirements of my position on the board and I think it will be best for me to create room for someone with the energy and time to carry out this work diligently.
It has been my pleasure to be part of this great Melisa Empress Foundation board. I am very glad and proud of all we achieve so far, and the board will continue to progress and succeed in the future.
Don't hesitate to ask me if I can be of any assistance during the time it will take to find the right person to fill the position.
Best wishes,
Paul Konas (signature hardcopy letter)
Paul Konas
Example 2
Georgina Mars
234 Plug Lane
Georgia, VA 22433
December 12, 2021
Mr Josh Baka
Director
Suites Pharmaceutical Company
1123 Main Street
Georgia, VA 22433
Dear Mr. Josh,
It is with regret that I write to inform you about my decision to resign from my position at the Board of trustees for Suites Pharmaceutical Company.
My family circumstances and commitments have made it difficult for me to render the time required to be truly effective in carrying out my role as a member of the board. I have witnessed increased growth while I have served and I'm confident you will continue to grow the organization to thrive in my absence.
Thank you for the opportunity to work with such an amazing and determined team. I look forward to seeing the organization grow and prosper.
Best Regards,
Georgina Mars
Do I Have to Work During My Notice Period?
If your employment involves an agreement or a contract between you and your employer, then you have to comply with whatever your employer decides in order not to breach the agreement. Breaching the agreement might require you to pay a large amount of money.
With this contract, if your employer wants you to work throughout the duration of your notice period, then you have to do it to avoid breaching your contract.
Sometimes, you might be offered gardening leave especially if you are in a top position where employers may be concerned that you might know some vital information that they would rather keep secret.
Read also: What Is The Best Font For Cover Letter? | With Tips And Examples
How Much Notice Do I Have to Give?
Before you can begin your new job or give your new employer your starting date, you will have to know your notice period.
Your notice duration depends on you and on your employer. The basic employment law requires an employee to give a week's notice when resigning after you have worked somewhere for a month. If you have worked at a place for up to a year, then you have to give a week's notice, but if you have been working there for twelve full years, then your notice can be as long as a maximum of 12 weeks.
According to Nick Smith of Mincoffs Solicitors, he said and I quote "The notice period due for the employee may be the same as this or less- and depends on the terms of the contract or custom and practice of the company".
Most companies require more notice than the minimum for more senior or top-level employees, especially if they have not been working there for long. Some company indicates their notice period in contracts, so if you have a contract in writing, you can easily check what your notice period is.
With all being said, it is appropriate to give your employer much notice as possible. This will give you an edge to getting a good reference from your employer. On some employment-based on contract, if you try to breach the terms of that contract by leaving earlier than the stipulated date, your employer can sue you and get a huge fine or amount of money from you as compensation. In cases like this, it's better you ask questions before accepting contracts and when resigning.
Tips For Writing A Board Resignation Letter
Be Professional:
Treat your resignation from the board position like you would treat a resignation from any other organization. To do this, first ensure to send a resignation letter in a business and professional format to the director of the board or organization. If you choose to send the letter through an email, use a professional email address and include your contact information and address.
Provide An End Date:
Just like writing any resignation letter, clearly state the date you will resign on your resignation letter. Also, try to give the director or board chair as much notice as possible.
Keep Your Letter Short And Concise:
While writing your letter, you don't need to beat around the bush. Briefly explain your reason of resigning. It might be because of personal reasons, a family emergency or maybe you have a new job that requires more of your time. That said; don't go into much detail so as not to drift away from your primary aim of writing the letter. Keep the letter short and concise.
Express Gratitude:
Use this opportunity to express appreciation to the director and other members of the board for the time well spent and wish them well in their future endeavours. Remember to keep the tone positive regardless of your reasons for resigning from your position because you may find yourself in situations where you have to interact with other members of the board in the future.
Offer To Assist In Any Way You Can:
You can also offer to help the organization in other less time-consuming activities or offer to help by finishing up any project you are currently working on. This is possible only if you have time to help. If not, don't offer to help and focus on your new job.
Proofread And Edit:
Since this is a professional document, make your letter impressive and neat. Therefore, edit your letter properly and check for spelling or grammatical errors as you read before sending it.
Conclusion
In writing your board resignation letter, ensure to always keep it professional, concise, and straight to the point. Regardless of the circumstances of your resignation, keep the tone positive and show your appreciation. A good resignation letter gives you more opportunities even after your resignation and helps you keep your years of good work and outstanding achievements.
References
Recommendations