The list of top variety retail stores in America would be incomplete if we cannot mention Dollar General. With an establishment that dates as far back as the 1930s, Dollar General has moved from just a little-known family business to a conglomerate.
The company boasts of quality service delivery with very affordable quality products. Dollar General's company policy has made it one of the preferred retail shops for both buyers and job seekers.
In our article today, we shall outline how the dollar general hiring process works. If you have questions like how old do you have to work at dollar general, we shall equally provide answers to that?
You are in the right place if you are looking for how long it takes to get hired at dollar general. Hopwever, before we address the main conversation, let's consider key details about this amazing company.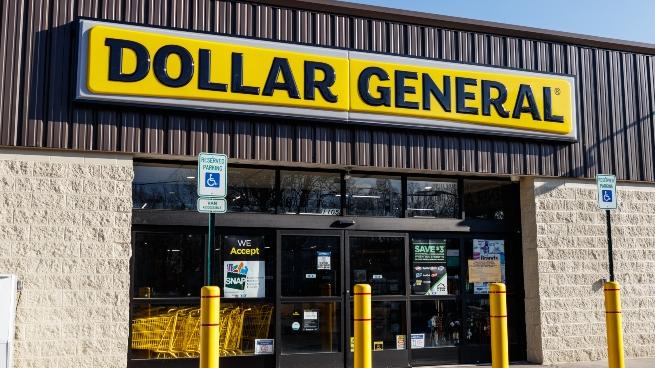 About Dollar General
They found this chain store in 1939 in Scottsville, Kentucky, as a family-owned business named J.L. Turner and Son. It began by buying and liquidating businesses. Its head office is in Goodlettsville, Tennessee.
Cal Turner, who developed the business in the late 1950s, operated 35 department stores in Kentucky and Tennessee before transitioning to retail.
In 1955, Turner opened a retail store selling goods for a dollar and changed the business name to Dollar General Corporation.
In 2017, Dollar General had revenues reaching around $21 billion and gained recognition from Fortune 500 as one of the most profitable retailers in the United States. Several retail locations are in 44 states. Additionally, it has 16 distribution centers and over 135,000 employees.
Dollar General Hiring Process
We have gotten ideas about the exploit of this company, lets's find out how dollar general hiring process works.
The following are the steps Dollar General follows to hire new employees if you are interested in joining the team:
1. Job Application
To begin the hiring process at Dollar General, you must submit an application online or offline at their distribution centers or stores.
Dollar General's career website is the primary venue for job applications. To apply, you can complete a simple application form that has been designed specifically for the various job opportunities available at Dollar General.
If you're applying online for the first time, you will need to create an account with Dollar General's application system. The links to the desired position will also let you assess the application form online.
You must create a Dollar General account to apply online. Your next step is to use the Proximity Search feature to find jobs closest to you, click on a link to find the job description, and then click on "Apply".to commence Dollar General hiring process.
As part of the application process, you must provide profile information, previous work experience, and your Social Security number.
You must also complete a 111-question assessment test which can only be completed once. The assessment test takes at least 20 minutes to complete, and you cannot exit halfway through.
However, it is also possible to print a PDF application form that asks mainly for information about your previous work experience and education.
Once you have found your local store, you should contact them for application instructions, so you can submit them to your local store's in-store application center.
However, you should apply online if you can it is far more preferable in Dollar General hiring process.
Read also: Microsoft Hiring Process | Job Application, Interviews and Employment
2. Assessment
Another crucial part of Dollar General's hiring process is the assessment stage. If the hiring manager believes that you are suitable for the job based on the information you provided, you will be scheduled for further assessments following your application.
Depending on the position you are applying for, you may be required to take over one assessment.
The test assesses your judgment, personality, and core skills and estimates how you might handle situations that are likely to come up in your daily work environment.
To drive home our point, we have outlined some assessment tests you are likely to take while applying for a job at Dollar General.
Sales Assessment Test: The Sales Assessment Test checks if your personality type can handle a sales position through a series of questions.
Customer Service Test: Applicants are assessed with this test to determine if they possess the personal traits and skills necessary for success when dealing with a range of people and situations associated with customer-oriented positions.
They would look for things like assertiveness, patience, diplomacy, customer focus, willingness to help, and a positive attitude.
The company will also assess your ability to solve problems, multitask, process information quickly, and provide quality service, among other characteristics.
3. Interview
The store manager or district manager will invite you within a week to interview if you pass the assessment test.
The Dollar General interview requires that you answer a set of questions, management takes note of responses provided, and the entire process may take about 30 minutes to complete the meeting with a manager.
Dollar General hiring process is quite tactical with interviews, but here are some examples you can expect:
Would you mind sharing with us your reasons for wanting to work at Dollar General?
Are you open to traveling for work?
What are your major career goals?
How did you handle a stressful situation?
Why did you leave your previous employer?
What do integrity and reliability mean to you?
What would you do if a difficult customer confronted you?
It is quite exciting to be invited for a Dollar General Interview, but how do I ace my Dollar General Interview? The principal focus of the Dollar General Core Value is "serving others, working to excel, and a desire to succeed". Understanding Dollar General's values will help you ace your interview.
To succeed in the interview, you must be confident and show that service to others is equally important to you. When discussing how you've excelled at your previous jobs, volunteer work, or school assignments, emphasize your strengths.
You will balloon your chances of success in the interview if you consider the organization's core values when answering the interview questions. 
Related post: Police Hiring Process in 2023| Job Application, Interviews, and Employment
4. Orientation
The orientation stage of Dollar General's hiring process is mainly concerned with training for new employees.
Three days of training at a store training center and two weeks of training with a manager will familiarize you with the job responsibilities and company culture.
Also, a computerized training module will be required. This has to be completed during your working hours.
How Long Does it Take to Get Hired at Dollar General?
Upon being selected for an interview at Dollar General, the hiring manager will notify successful applicants within a week and will begin work shortly thereafter. 
Related article: Family Dollar Hiring Process | Job Application, Interviews, and Employment 2023
What's the Minimum Age Requirement to Get Hired at Dollar General?
We have discovered a good part of Dollar General's hiring process but, how old do you have to work at dollar general?
This remains the most important question so that you don't go about wasting your time on what is not obtainable.
Dollar General requires the minimum age of 18 to work as a sales representative, lead sales representative, or assistant manager.
You will need a high school diploma or GED to apply for a sales associate position at Dollar General. If you are looking to become an assistant store manager, you should have previous retail, supervisory, or cash handling experience as well.
Dollar General Jobs and Career
You will be intimated during Dollar General hiring process of the variety of roles you are most likely to play in the company. Dollar General has several sales-related and stocking positions available. Here are some jobs you can expect to find at the company.
Sales Associate: Currently, this is the most available job at Dollar General. They assist customers by helping them find needed products, handle the cash register, clean up the store area, and notify management when the store needs to restock products.
Lead Sales Associate: A sales associate performs similar duties to this one, but they also occasionally need to open and close the store.
Assistant Store Manager: Besides supervising store employees, maintaining stock, and opening and closing the store two or three days a week, this role requires a supervisory role.
Store Manager: Besides managing the store, this employee ensures all employees are working together as a team and treating customers with respect.
Perishable Manager: Oversees the Perishables unit and picks up meat, frozen food, and other perishables for customers.
Warehouse Supervisor: The warehouse supervisor ensures that all merchandise required for the local stores is received and shipped in a timely manner.
If you love sales, you need to know: Highest Paid Sales Reps | Top 10 Sales Jobs That Pay Well
Dollar General Work Benefits and What to Expect
With the incentives Dollar General gives workers, it might thrill you to find out that the Dollar General hiring process for them was all worth it.
In the opinion of Dollar General employees, getting hired is an easy and enjoyable process, but the work can be overwhelming from time to time.
Below are the benefits that await anyone intending to work at Dollar General
Health plan coverage, includes dental and vision care.
Life insurance coverage for all.
Paid Time Off (PTO): vacations, holidays, bereavement leave. Retirement:
Retirement; 401(k) plan.
Workers also receive performance bonuses, stock options, employee stock purchase plans.
Dollar General employees equally receive employee discounts and tuition assistance.
Conclusion
A leading retailer with a mission to Serve Others every day, Dollar General is dedicated to the customers and communities that they serve. There are opportunities for career growth and development at Dollar General.
This article contains detailed information to help you navigate the Dollar hiring process with ease and find employment. If you are interested in joining the company, you can use this as a guide.
References
Recommendations