Without question, Amazon has established a reputation as a major force in the e-commerce sector in the world of digital behemoths. But did you realize that the business empire has grown to encompass much more than internet shopping? You might be surprised to learn just what companies are owned by Amazon in 2023.
Amazon's influence spans various sectors, from entertainment to healthcare, and it plans to continue growing. So, Keep reading as we review what companies are owned by Amazon.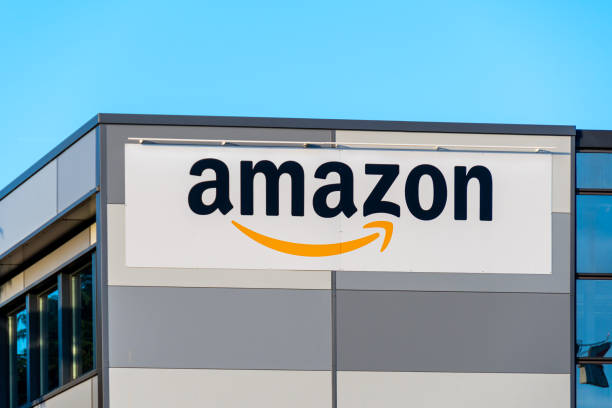 Amazon & Company Acquisitions – A Review
Amazon, the world's biggest e-commerce company, has a lengthy history of acquiring other companies to extend its reach into new sectors and markets. The company has been on an aggressive purchase spree since its founding in 1994, acquiring various businesses, from start-ups to established competitors.
One of Amazon's most important purchases in 2017 was the buying of Whole Foods Market. With this acquisition, Amazon penetrated the grocery business, significantly increasing its market share and influence. Amazon has invested considerably in the healthcare sector to expand its client base by purchasing companies like PillPack and Health Navigator.
Amazon has expanded into the healthcare and grocery sectors in addition to acquiring businesses in the tech and entertainment sectors. Twitch, a well-known platform for streaming video games, was purchased by Amazon in 2014 for almost $1 billion. Through this acquisition, Amazon entered the gaming market and reached a new user base.
Amazon's purchase strategy extends beyond well-established businesses. The business is also famous for acquiring start-ups and young, promising companies with innovative services and goods. Annapurna Labs, an Israeli semiconductor business specializing in creating low-power processors for data centers, was one such purchase. Amazon has considerably reduced the cost of running its data centers thanks to this acquisition.
However, Amazon's acquisition approach hasn't always been effective. Diapers.com was one of the company's most well-known purchases, which it acquired in 2010 for $545 million. Despite making a significant investment, Amazon couldn't make the company successful and had to shut down the brand.
Finally, Amazon's acquisition strategy has significantly contributed to the company's development and success. The business has broadened its reach into new areas and sectors because of its capacity to spot and acquire businesses with promising technology and goods.
Although only some purchases have succeeded, Amazon's track record speaks for itself. And the company will continue to pursue this approach to keep its position as a major force in the global economy.
Also read: Software Development Engineer Amazon Salary 2023|
What Companies Are Owned By Amazon
With over 40 subsidiaries, below are the ten top companies owned by Amazon:
#1. Amazon Web Services (AWS)
In addition to processing power, storage, and databases, Amazon Web Services (AWS) is a cloud computing platform that offers a wide range of services. Its services include analytics, machine learning, and the Internet of Things (IoT). In 2006, Amazon.com introduced AWS, which has since grown to rank among the top cloud computing platforms and serve millions of users globally.
AWS provides a range of services intended to assist companies of all kinds in lowering their IT expenditures, enhancing their agility, and expanding their scalability. One of AWS's main advantages is its pay-as-you-go pricing structure, which enables users to pay only for their services without incurring any up-front expenditures or long-term obligations.
AWS offers a scalable and adaptable cloud computing platform that companies of all sizes can utilize.
#2. Twitch
Twitch is a live-streaming platform that started in 2011 and quickly became where gamers go to show off their skills. Amazon bought Twitch in 2014 for almost $1 billion, a significant strategic move for the e-commerce giant.
With Twitch, Amazon got access to a vast and quickly growing community of gamers and other creators who use the platform to share their work and connect with fans. Since then, Twitch has grown to include various content types, such as music, talk shows, sports, and more.
Twitch's focus on building communities is one of the main reasons it has succeeded. The platform has many features, such as chat rooms, emotes, and subscriptions, that let users talk to each other in real-time. Twitch also has regular events and competitions to help its users feel even more like a community.
Amazon has also started to make a lot of money from Twitch. Advertising, subscriptions, and donations are ways the platform makes money. Twitch also lets users sell things directly through the platform. This gives content creators a new way to make money from their work.
#3. Zappos
Zappos is an American online shoe and clothes shop. The company began selling shoes online but also sells clothes, accessories, and other goods. The firm has a catalog of over 150,000 shoe styles.
Amazon.com bought Zappos for $1.2 billion in 2009, yet it maintains its culture and customer service. The company is a pioneer in online shopping because of its devotion to its fundamental principles and culture.
The company prioritizes employee satisfaction and workplace positivity. The free delivery and 365-day return policy services are a testament to this. Zappos also offers 24/7 Customer assistance and is recognized for going above and beyond for its customers. Zappos collects consumer input on its "Happiness Experience Form" and utilizes it to enhance its service.
Also read: 10 Best Online Jobs For Teens In New Jersey That Pay Well | 2023
#4. Ring
Amazon announced the $1 billion acquisition of Ring, a smart home security business, in 2018. Amazon's foray into the home security industry and expansion into the domain of connected home devices were characterized by this move.
Ring was launched in 2013 to decrease crime in communities by developing a video doorbell enabling homeowners to see and speak to anyone at their front door using their cell phones from anywhere globally. Ring's product portfolio has grown to include security cameras, alarm systems, and smart home connectivity.
Amazon obtained access to a well-established brand in the smart home security industry, as well as an extensive range of products that supplemented its existing Echo line of smart home devices, by acquiring Ring. As a result of this transaction, Amazon gained access to Ring's client base, which comprises millions of customers globally.
Amazon's acquisition of Ring enabled it to expand its delivery capabilities by employing Ring's technology to develop a secure package delivery system. The Ring doorbell camera allows delivery employees safely leave items at a customer's door without fear of theft or damage.
#5. Whole Foods Market
Whole Foods Market is a well-known chain of natural and organic food supermarkets, and in 2017, Amazon announced that it would be acquiring the company for $13.7 billion. As a result of this purchase, Amazon entered the physical storefront retail sector and widened its grocery market presence.
Amazon moved beyond its online retail roots with the purchase of Whole Foods Market and into traditional brick-and-mortar storefronts. With this acquisition, it gained a well-known name in the grocery business and access to Whole Foods Market's dedicated clientele.
The acquisition of Whole Foods Market facilitated Amazon's foray into grocery store technology. For instance, Amazon Go shops eliminate the need for clients to check out at a regular cash register by utilizing cutting-edge technology. Instead, consumers would scan their Amazon app at the door, and their purchases would be charged to their Amazon accounts through in-store cameras and sensors.
Ultimately, the purchase of Whole Foods Market by Amazon was a huge step forward in the company's retail operations and gave it a formidable name in the food and grocery sector. Amazon was able to try out innovative shipping and technology services thanks to the purchase, setting the stage for future expansion.
#6. IMDb
IMDb is a well-known website that contains information about movies, TV series, and video games, as well as the celebrities that work on them. Col Needham founded it in 1990, and Amazon purchased it in 1998. It was one of Amazon's initial and most significant purchases.
As a member of the Amazon family, IMDb has access to the resources and experience of the world's largest online retailer to expand its services and products. For example, IMDb has launched IMDb TV, a free streaming video service that allows users to view movies and TV series with advertising. The business has also found IMDbPro, a subscription service that provides professionals in the entertainment industry with additional information and tools.
Amazon's acquisition of IMDb was a significant step forward. It increased the company's visibility in the entertainment business and provided consumers with more helpful information and services concerning movies and television series.
Also read: Is Television Services A Good Career Path In 2023
#7. Audible
Amazon paid $300 million to acquire Audible in 2008, making it an industry leader in providing spoken-word entertainment and audiobooks. This purchase was necessary for Amazon since it broadened the company's digital media reach and gave more options to customers.
By purchasing Audible, Amazon could offer consumers a vast selection of audiobooks and other spoken-word entertainment. Amazon was able to better compete with other digital content providers like Apple and Google.
Amazon has gradually incorporated Audible into its current infrastructure to make it easier for users to buy audiobooks. Whispersync for Voice is one of Amazon's newer technologies that allow users to easily transition between reading an e-book and listening to the audiobook version of the same work.
Thanks to Audible's acquisition, Amazon can now explore novel audio formats and distribution channels. Audible Originals, created by Audible in partnership with writers, performers, and other celebrities, are an example of Amazon's foray into original audio programming.
#8. PillPack
The purchase of PillPack marked a major expansion into the healthcare market for Amazon. When you order from PillPack, your prescription prescriptions will arrive in convenient, pre-measured amounts.
There was widespread concern that the transaction, announced in June 2018, would cause significant changes in the established pharmacy sector. By acquiring PillPack, Amazon obtained a pharmacy license in all 50 states and a client base comprised mainly of those who need to take various prescriptions, such as the elderly and those with chronic diseases.
In addition, the move demonstrated Amazon's dedication to enhancing its healthcare options. Since then, Amazon has expanded its footprint into the healthcare sector by establishing Amazon Pharmacy in November 2020, which provides home delivery of various prescription drugs.
Also read: What Are Title Companies? All You Need To Know In 2023
#9. Goodreads
Buying Goodreads in 2013 was a calculated move made by Amazon to further cement the company's standing as the world's preeminent online bookseller and provider of digital reading materials. Amazon's purchase of Goodreads gave the company access to a sizable community of ardent readers and their tastes.
The acquisition was to enhance Amazon's recommendation engine, which is driven by data analysis algorithms that examine user behavior and preferences. Amazon has merged Goodreads' user data and book suggestions into its recommendation engine to serve its consumers better.
Goodreads also provided Amazon a new venue for advertising and promoting its wares. Amazon was able to better interact with users and market its books and e-books by utilizing Goodreads' user base and social networking tools.
Also read: Is Biotechnology Laboratory Analytics Instruments A Good Career Path
#10. Annapurna Labs
In January 2015, Amazon bought Annapurna Labs. This was a strategic move by the e-commerce giant to improve its cloud computing and data storage capabilities.
Annapurna Labs was an Israel-based company that made custom systems-on-chip (SoCs) for networking and storage solutions. With the acquisition, Amazon got access to Annapurna's expertise in building highly integrated and efficient SoCs for powering its data centers and cloud services.
With the acquisition, Amazon could rely less on third-party hardware vendors and do more of its tech development. By owning Annapurna Labs, Amazon could control how its hardware parts are designed and made. This would give Amazon more flexibility and agility to meet changing market needs.
Frequently Asked Questions
How many companies has Amazon acquired?
Amazon has acquired over 40 companies since its establishment in 1994.
Why does Amazon acquire other companies?
Amazon acquires other companies for various reasons, including expanding its product and service offerings, developing new technology and intellectual property, and gaining access to new customer markets.
What are some notable companies that Amazon has acquired?
Some notable companies that Amazon has acquired include Whole Foods Market, Twitch, IMDb, Zappos, and Ring.
How does Amazon integrate the companies it acquires?
Amazon typically integrates the companies it acquires into its existing business operations, leveraging its technology and expertise to enhance its products and services.
Does Amazon face regulatory scrutiny over its acquisitions?
Yes, Amazon has faced regulatory scrutiny over some of its acquisitions, including its acquisition of Whole Foods Market, which faced scrutiny from antitrust regulators in the United States.
Conclusions
Despite facing regulatory criticism for several of its acquisitions, Amazon has continued to expand and diversify its line of business. With the help of these purchases, Amazon has been able to broaden its selection of goods and services, get access to new clientele, and buy new technologies and intellectual property.
References
Recommendations