Do you want to be a Poet and you don't want the dream to be shattered? Congratulations! Poetry Scholarships 2022 is currently ongoing so this is your opportunity to make your dream a reality and award creative writing scholarships to deserving individuals.
So, read through to be enlightened more about Poetry, Poetry Scholarships, what it will take you to apply and more importantly, how you can apply.
Poetry Scholarships High School Students
Poetry is a branch of literature that is very vast. It almost does not have a universal definition, as it means many things to many people. The subject is as old as history and religion.
A major characteristic that sets poetry aside from other forms of literature is its economy of language. Writing competitions for high school students play a vital role in the development of their literal skills.
Poets are very critical in the way they render words on a page. They make sure to go beyond word minimization and they consider a word's emotive qualities, its backstory, its musical value, its double- or triple-entendre, and even its spatial relationship on the page.
Also, they pay particular attention to their choice of words.
Therefore, a more standard definition of poetry would be the art of rendering words in such a way as to evoke intense emotion from the reader, being economical with language, and often writing in a set form.
Poetry is a way of expressing oneself. It is more a way of life than a discipline to be studied in educational institutions. In universities and colleges, it is often studied under the broader umbrella of "English Literature" or "Creative Writing."
People enjoy sitting down in a serene environment listening to poetry, and so, in its own way, poetry fetches a source of income to the poets.
Its level of acceptance in society is tremendous and this is felt in the level of financial support given to poets, students, and writers. These are usually through poetry slams, poetry chapbook competitions, poetry scholarships, and writing competitions for high school students
Here is a compilation of ongoing poetry scholarships and creative writing scholarships for amateurs, students, poets, and writers.
The Amy Lowell Poetry Travelling Scholarship
Learn Between the Lines Scholarship Slam
1800wheelchair.com Scholarship
The Narrative Prize
The Ruth Lilly and Dorothy Sargent Rosenberg Poetry Fellowships
Just Poetry Scholarship
University of Canberra Vice-Chancellor's International Poetry Prize
Autumn House Poetry Contest
Morton Marr Poetry Prize
Poulin, Jr. Poetry Prize
Pablo Neruda Prize for Poetry
Colorism Poetry Contest
Norman Mailer College Poetry Award
Thomas Merton Sacred Concurso Poetry
The Unicorn Press First Book Contest
---
#1. The Amy Lowell Poetry Travelling Scholarship
This Poetry Scholarship is an opportunity open to any American poet who is willing to spend a year outside North America. The award does not have to be used for college tuition but can be used for travel and expenses.
The scholarship recognizes the legacy of Amy Lowell, an American poet who died in 1925.
In her will, she established a scholarship to fund the travels of American poets who want to go abroad. The value of the scholarship is a $59,000 award and it is administered annually by the trustees of her will.
Applicants for this creative writing scholarship must complete an application form (PDF) and there is also the option of providing a brief CV.
Apply here: http://www.amylowell.org/
#2. Learn Between the Lines Scholarship Slam
This Poetry Scholarship opportunity is open to U.S. high school or former high school students between the ages of 13 and 25. The value of the scholarship is $1,000 and it is administered annually to help cover the cost of college.
Eligible poems are selected by a team of judges, and a winner is randomly selected from the top five.
Updates on the application deadline will be communicated as soon as it is available. Please stay tuned.
Apply here: http://powerpoetry.org/poetry-slams/learn-between-lines-scholarship-slam
---
#3. 1800wheelchair.com Scholarship
This Poetry Scholarship opportunity is open to undergraduate, graduate students, and high school seniors who have a GPA of 3.0 or higher. The value is $500 and the award is administered annually to one or two poets by 1800wheelchair.com.
Every year, a new theme for the contest guides applicants as they produce a visual poem and essay.
Updates on the application deadline will be communicated as soon as it is available. Please stay tuned.
Apply here: http://www.1800wheelchair.com/scholarship/
---
#4. The Narrative Prize
This is as the name says, a prize. Rather than a scholarship, the prize is a way to make money from your poetry or other writing. It is open to any new or emerging writer whose work has appeared in Narrative within the past year.
The value of this poetry scholarship is $4,000 and it is administered annually by Narrative Magazine for the best work published by a new or emerging writer in their magazine.
The deadline for applying is June 15.
Apply here: http://www.narrativemagazine.com/node/421
---
#5. The Ruth Lilly and Dorothy Sargent Rosenberg Poetry Fellowships
This Poetry Scholarship 2021 is available to U.S. citizens or residents between the ages of 21 and 31. The fellowship program was established in 1989 by Ruth Lilly, the last surviving heir to the fortune amassed by pharmaceutical magnate Eli Lilly, her great-grandfather.
There are five of these fellowships which were increased from $15,000 to $25,800 each and are distributed annually by the Poetry Foundation.
The deadline for applying is April 30.
Apply here: https://www.poetryfoundation.org/foundation/prizes-fellowship
To read the poems in the portfolio, click here.
---
#6. Just Poetry Scholarship
This Poetry Scholarship is an opportunity open to U.S. high school students and the American High School Poetry Teacher. The scholarship is administered by Just Poetry the National Poetry Quarterly.
The poetry contest is broken down into the "Easterday Poetry Award" of a value of $500.00, the 4 "Best of Issue" Winners ($500 scholarship prize, 1 selected each quarter), and the 4 Editor's Choice Selections ($100 scholarship prize, 1 selected each quarter). The total value for this scholarship for poetry is $1,100.
The deadline for applying is September 30, for the winter, December 31, for the Spring
Apply here: http://www.justpoetry.org/submissions
The full text is available at www.justpoetry.org/justpoetry1.pdf
---
#7. 2021 University of Canberra Vice-Chancellor's International Poetry Prize
This is a poetry contest open to entrants aged 18 and over. The scholarship for poetry is administered by the University of Canberra annually and the total value is AUD$20,000.
The winner will receive AUD$15,000 and the runner-up (second-placed poem) will receive AUD$5,000. Entries are accepted from any place in the world and you don't have to be a previously published poet to enter.
The scholarship didn't run in 2021 but will continue in subsequent years.
Apply here: http://www.canberra.edu.au/about-uc/competitions-and-awards/vcpoetryprize
---
#8. 2021 Autumn House Poetry Contest
This is a contest open to all poets. It is administered annually by Autumn House Poetry. For the 2021 contest, the Autumn House staff serves as the preliminary readers, and the final judge is Cornelius Eady. The winner receives publication of a full-length manuscript and $2,500.
The breakdown of this amount is $1,000 advance against royalties, and a $1,500 travel/publicity grant to promote their book. All finalists are considered for publication and poetry submissions should be approximately 50-80 pages.
The submission period opens in January 2021 and closes in June 2021 (Eastern Time).
Apply here: http://www.autumnhouse.org/contest-submissions/poetry/
---
#9. Morton Marr Poetry Prize
This is a prize awarded to current undergraduate or graduate students. Entrants must be 18 years of age or older at the time of application and must have an interest in writing poetry. The prize is administered annually by Southwest Review and the value is $1,500. $1,000 for the winner and $500 for second-place winners.
The prize is non-renewable. The winning poems will also be published in the 'Southwest Review'. This award is open to U.S. and international students.
The deadline for applying is September 30.
Apply here: https://secure.touchnet.net/C21403_ustores/web/classic/product_detail.jsp?PRODUCTID=228&SINGLESTORE=true
---
#10. A. Poulin, Jr. Poetry Prize
This is a prize awarded to U.S. citizens or legal residents who are 18 years of age or older. The entrant must have a strong interest in writing poetry and not yet have published a full-length book of poetry.
The prize for this scholarship for poetry is administered by BOA Editions, Ltd. annually and it is non-renewable. The total value is $1,000. The winning author will also have his/her book published by BOA Editions, Ltd., and will be offered a standard book contract which will include a royalty rate.
The deadline for applying is November 30. Therefore, it is currently ongoing.
Apply here: https://boaeditions.submittable.com/submit
---
#11. Pablo Neruda Prize for Poetry
The University of Tulsa (UT) sponsors this poetry contest, called Pablo Neruda Prize for Poetry which includes a prize of $2,000 for first place and a prize of $1,000 for second place. High school students, undergraduate, and graduate students can apply. You are not required to attend UT to win the Pablo Neruda Prize for Poetry.
The deadline for applying is April 30th.
Apply here: https://artsandsciences.utulsa.edu/nimrod/nimrod-literary-awards/
---
#12. Colorism Poetry Contest
Do you know what colorism means? It is a prejudice against people based on the lightness or darkness of the skin, hair texture, or other features compared to others of the same breed.
This contest seeks to help those who have been hurt by colorism and raise awareness about this form of discrimination. Three prizes ranging from $100 to $250 are available. Any US student aged 10 years or over can apply.
The deadline for applying is April 30th.
Apply here: https://colorismhealing.com/colorism-healing-writing-contest/
---
---
#13. The Unicorn Press First Book Contest
Poetic manuscripts in book form that have not been previously published can be submitted for consideration. The winner will receive a cash prize of $ 250 and will have his book published by Unicorn Press. This contest is open to students of any age.
The deadline for applying is May 31.
Apply here: http://www.unicorn-press.org/submissions/#first-book
---
How to Publish a Poetry Book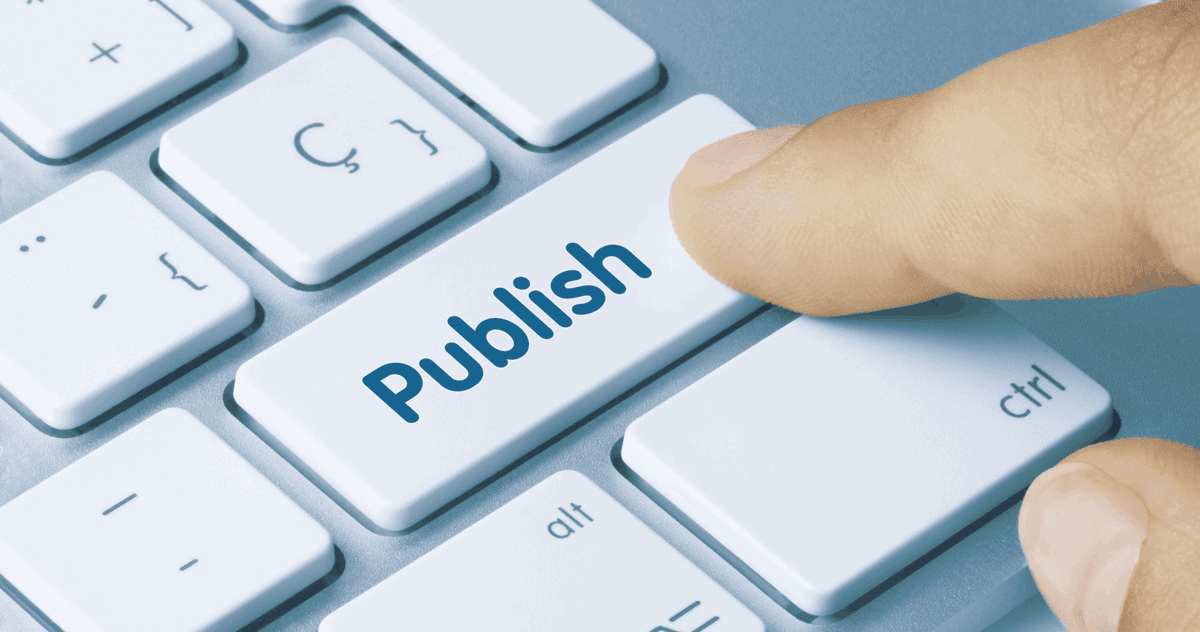 Most of the best-selling books in the world were poetry books. These poems appear visually in all social media and accumulate hundreds of thousands of followers. One of the frequently asked questions is on how to get a poem published.
If you are a poet, this is the time to shine by understanding how to get a poem published. You have more opportunities than ever before to build your audience and more platforms to sell your self-published poetry book and maybe earn a Poetry Scholarship
The work you are doing to give language to the human experience and illuminate these human moments belongs to the hands of your readers. Put your poems in print and open new channels – not just for profit – but also to put your words in the world.
Do you have your own collection of poems and asking on how to publish my poetry. Here's how to print your work, so it's ready for the delight of your friends, fans, and followers:
The collection of average poetry is between 30 and 100 different poems. To create a unified collection of this site, you'll need a lot of work to reduce. So, start writing!
Poetry collections are not just about putting all your poems together. They are creating a conversation between related poems that work together. Choose your poems around a specific theme, idea, style, and theme – something with a clear resemblance to unify it.
Decide the format of your poetry book
His book format, in part, determines his number of poems. If you are planning black and white pages, you will need only one Trade Book and probably the smallest. If your poems correlate with visual works such as sketches, photographs, or paintings, then you may want to explore Photo Albums, which offer a variety of sizes to complement any type of work.
Put your poems in order for the reader to try them out in the order that allows the conversation to unfold. Putting the poems together and in order should, by itself, seem like you are writing a poem of poems.
Just as poetry is about creating deeper meaning with the most powerful and minimalist language, you need to ruthlessly edit your collection to the most essential poems. Eliminate any poem that is not closely linked to your theme and to others.
Save the remaining poems to promote your book or your next collection.
Poetry books are unique because the white space around the text is as important as the text. Remember that your poems need plenty of room to breathe on the page, so people have room to think. Do not put more than one poem per page, unless it is a deliberate decision to link two poems in this way.
Create your book of poetry
The best part of self-publishing a poetry book is to be able to make all creative decisions. YOU decide on paper type, cover, layout, size – all that. Just keep in mind that your book-making decisions have a direct impact on your ability to sell your self-publishing poetry book.
Submit your book and ask for proof
No matter how many times you edit your poetry book, how often you and others read it on the screen, there will be inconsistencies and gaps that you will not be able to see until it has been printed. Order a single hard copy and check each page and each margin.
Read from back to front, give a friend or professional reviewer – whatever it takes – to find all the mistakes. Your book cannot be edited or changed after being distributed, so you need to catch all the errors upfront.
Revise and revise your book again
After you do the edits, ask for another proof and double-check. Sometimes making changes causes new errors, and again, when your poetry book goes into distribution, you can not make changes.
Define your book for sale
Blurb books can be sold through the Blurb Bookstore or can be placed in distribution through Amazon and others. Blurb Photo Books and Trade Books have different sales paths for Amazon, but if you're working with a digital audience, they can buy your book on any link. How you set your poetry book up for sale depends on the best fit for your profit goals and your audience.
---
How to Make Money from Writing Poetry
The biggest challenge for most poets is to find a way to make money by doing what they love especially those learning how to make money from writing poetry. Making money writing poetry is not always the easiest way to support your passion for writing. Let's face it: most editors are not begging for submissions of poetry.
However, thanks to many different internet opportunities, there are many ways on how to make money from writing poetry online. In this post, we will share some unusual but very real methods of how to make money from writing poetry and perhaps, win a Poetry Scholarship.
CREATE POINT FOR SPECIAL OCCASIONS
You can create a listing offer to write a personalized poem for $ 5. Be sure to include some pictures and examples in your listing. This can be a great way to offer a cheap poetry writing service for people who wish to give a poem to a loved one on special occasions such as Valentine's Day, birthdays, and anniversaries.
Fiverr is a site where people can hire you to do a task for $ 5. Creating an account is very easy to do, and you simply need to optimize your profile to show your poetry writing services as an available service that you offers on the site to make money online with your poems.
CREATE A SITE OF YOUR POEMS:
Having your own poetry site is another method of making money online. I did this a few years ago and I averaged about $ 75- $ 100 / month of people reading some of my poems and clicking on ads.
While this may not seem like much, this can actually increase over time – especially as you create traffic to your site and create followers.
Once you get enough traffic to your website, you can start exploring different advertising partners that can help you receive up to $10 to $ 15 for every 1,000 visitors you have on your website.
It takes a little learning on how to set up a website and how to get traffic and advertisers, but that's a very viable option to do something you love while earning some money. Using free blogging software like WordPress is a great way to start creating an accessible website.
SELL ITEMS DEMAND WITH YOUR POETRY
Sites like this enable you to upload images to sell on items such as poster prints, mugs, t-shirts, and more. While you will need some sort of photo editing program to do this, you can turn your poems into items for sale.
Poems on items like these can be a great way to not only create more awareness about your work but can create unique gift ideas for other people, especially if you focus on creating poems suitable for special occasions like Mother's Day, Birthdays, and Birthdays
Etsy is an all-handmade store. You can create prints of your poems on paper in a frame or on a screen and sell them that way. If you liked the idea of ​​creating print-on-demand products, Etsy can also be integrated with sites such as Printful, so your initial costs are minimal.
In addition to selling your printed poetry items on-demand at Etsy, you can also explore other handmade products such as selling your own greeting cards.
You can also offer personalized poetry writing services or even an e-book of your poems written by you. With the right marketing, this can be a good way to get your poems into the hands of others while getting paid for your work.
A simple Etsy search for "poems" and "poetry" and you'll have some great ideas on ways to sell your unique poems there.
---
Where to Submit Poetry
Figure out what you want to submit and where to send it.
Ready to submit but you wonder where? don't wonder anymore. We offer you five good suggestions – magazines made with love and friendliness to emerging poets.
All listings on our list are free of fees and are open for simultaneous submissions. If you are in a hurry, check out our list of great places to submit your poetry if you do not want to wait.
Thrush Poetry – searches for maximum page poems with strong images, emotions and interesting use of language. They nominate for the most part awards, anthologies, and important prizes; they try to respond to all submissions within 10 days of receipt and provide comments on submissions as much as possible. We love these guys!
Rust + Moth – is open to submissions all year round and publishes online poems as they accept them. Four times a year, they collect the poems published on their site in collections that are available on paper and online. They are proud of their speed of execution (a rare and valuable quality in magazine lit) and they nominate for the Pushcart price and the best of the network.
Dime Show Review – this newspaper has also made our list of flash fiction (they are also taking news). They publish online and on paper and nominate for the Pushcart Award. If your poem is accepted, it is possible that you are also selected for audio publishing – an interesting advantage.
Yes, Poetry – includes three poets per quarterly issue, as well as interviews with each poet. They also regularly publish poems between the numbers, including a series called #NotTrump. We say yes!
SOFTBLOW – this international journal has existed since 2004 and is only poetry, including prose poetry. Each month they present a handful of new poets on their website. They usually answer in the following weeks and often in the days following the submission.
Conclusion
This post has outlined the 13 Best Poetry Scholarships for Creative Students. If you would also love to learn to publish your poetry, read up.
We wish you the best in this career path.
References
Recommendation
Having explored the above poetry scholarships, its procedures of submission and publication, and how to make money from writing poetry, you can enjoy free access to other amazing Arts and Literal scholarships on our website;
We hope this writing provided your scholarship necessities. Please share with your friends and leave your question or response in the comment box for us to serve you better.
DISCLOSURE: This post may contain affiliate links, meaning when you click the links and make a purchase, we receive a commission.