PayPal is a secure online payment system that allows you to pay for products and gift cards online and send and receive money.
You may use PayPal to make purchases online with participating stores once you link your bank account, credit card, or debit card to your PayPal account.
It operates as a go-between for your bank and retailers, protecting the security of your account information.
PayPal can also securely conduct financial transactions with friends and relatives. This feature is useful for splitting rent with housemates or receiving money on your birthday, for instance.
PayPal is a great service for overseas consumers, but it's a nuisance if you want to shop on Amazon or another website that doesn't support PayPal.
Read on to learn how to buy gift cards with PayPal.
Check Out: How To Sell Gift Cards For Cash In 2023
How to Create a PayPal Account
You can open a PayPal account using your desktop or mobile browser or use the PayPal app directly. Use the below steps as reference:
Go to paypal.com or the App Store or Google Play to get the PayPal app.
From the drop-down column, choose "Sign Up."
From the drop-down box, select either "Individual Account" or "Business Account."
Enter your phone number, and you'll get a text with a security code that you'll need to enter on the next screen.
Fill in your legal first and last names, your email address and a strong password.
Finally, agree to PayPal's privacy policy and enter your mailing address. Your account will be created because of this.
Finally, link your PayPal account to a credit card, debit card, or bank account.
Read Also: 15 Sites To Buy Discounted Gift Cards
Requirements to use Paypal as a Payment Method
1. You must verify your PayPal account (a bank account must be added):
If you haven't been confirmed, you'll see 'Status: Unverified' beneath your welcome message when you log in to PayPal.com.
There will be a link next to it that will request you to verify your account.
Depending on your country, it may take a few days for your account to be validated, so please prepare ahead.
See Also: Do CVS Sell Gift Cards List Of Gift Cards Sold At CVS
2. You must confirm your email address:
When you create a new PayPal account, you'll be asked to validate your email address by clicking on a link that PayPal will send you.
3. Set up your account in your preferred currency:
Your PayPal account must accept the currency you've chosen. Here's how to add your preferred currency if you get a currency-related error message:
Go to Paypal.com and click My money under My Account >> Profile.
Locate the "more" drop-down menu under the PayPal Balance section and select the Currencies link.
From the "Select new currency" drop-down menu, choose your currency.
Select Add Currency from the drop-down menu.
4. Enable payments to be sent from your account.
What is the Difference between a PayPal Gift Card and a PayPal Account?
The notion of gift cards is not new in digital payments; many financial institutions, banks, e-commerce sites, and other electronic payment service providers have used their customized gift cards to attract clients and build their brands for over a decade.
Until a year ago, they widely assumed that large firms, banks, and other legitimate financial institutions solely used gift cards.
However, as of 2020, gift cards are no longer the domain of large corporations, and credit goes to PayPal to make gift cards more accessible and usable.
You'll be pleased to learn that PayPal allows customers to create, design, and sell their unique e-gift cards.
You may build your digital gift card and sell or provide it to your colleagues, friends, family members, and customers if you use PayPal.
How To Buy Gift Cards With Paypal |Procedure for Obtaining a PayPal Gift Card?
There are a few things to keep in mind; first, you must have a PayPal business account to get PayPal prepaid or e-gift cards.
Additionally, your PayPal business account should be set up. The good news is that all registration processes are free here, a different PayPal platform.
Not only that, but getting an exclusive e-gift card on PayPal is also free. You can purchase e-cards by logging into your account (PayPal US) if you meet the two prerequisites listed above.
You can purchase it from the Store on eBay (US) or the Facebook Marketplace.
What Can a PayPal Gift Card be used for?
PayPal gift cards can purchase products, services, food, airline tickets, and hotel rooms from over 1000 online retailers.
Anyone can use PayPal prepaid cards for nearly anything. Only one thing is impossible: you cannot get cash using a PayPal card.
Platforms Where You Can/How to Buy Gift Cards with Paypal
#1. GYFT
Gyft is the leading gift card platform, allowing you to buy, send, and redeem gift cards from any device.
You can also use Gyft to keep track of gift card balances and send gift cards to friends and family.
PayPal is a convenient and secure way to pay all your bills in one place. You can link your credit/debit cards or bank account to your PayPal account and pay however you want.
What is the procedure for creating a PayPal account?
To use PayPal, you only need two things.
A valid email address is required.
A debit or credit card is required.
#2. Game Card Delivery:
Game Card Delivery is committed to providing its loyal clients with the quickest and safest shopping experience possible.
You can trust PayPal and Game Card Delivery to handle your payment with convenience and peace of mind, leaving you free to focus on getting your product to you.
PayPal's Buyer/Seller Protection helps to reduce online fraud. PayPal's various payment options let you link your bank account, debit, and credit cards to your account to keep your PayPal balance topped up quickly, you can pay with your PayPal account balance or any major credit card; a PayPal account isn't required to execute a transaction.
If you want to execute your credit transaction without creating an account, visit PayPal's list of countries that accept the option to sign in to PayPal as a guest.
How to purchase gift cards on game card delivery with PayPal;
Create a PayPal account and securely link your bank, credit, and debit card information.
Make sure you're logged into your GameCardDelivery account before proceeding.
Click the order button to finish your transaction.
Next, select PayPal as your payment method.
Log into PayPal to complete your transaction quickly and securely without disclosing your financial information.
#3. Giftnix:
Giftnix is committed to providing its customers with the quickest and safest purchasing experience possible.
Purchasing gift cards through PayPal is simple; you only need a credit card and an email address.
A PayPal account allows you to pay without needing to provide any of your financial information, and any of their users can take advantage of their purchase protection.
How to Checkout Quickly on Giftnix Using PayPal
Create a PayPal account and securely connect your bank, credit, and debit card information.
Check to see if you're logged in to your Giftnix account.
Click the order button to finish your transaction.
Next, select PayPal as your payment method.
Log into PayPal to complete your transaction quickly and securely without disclosing your financial information.
#4. eBay:
Sellers build listings for their things on eBay, which include the item description, photographs, payment and delivery options, and shipping and payment alternatives.
Some advertisements are auctions, with the highest bidder winning the item, however, many vendors offer a Buy it now option, allowing you to purchase and pay for the item immediately.
If you have a PayPal account, you can use it to pay for your eBay purchases. You can also connect your PayPal and eBay accounts, so you don't have to enter your information every time you pay.
To pay using PayPal, go to the checkout page and choose PayPal as your payment method, then input your account details. Select the Remember me box if you want us to save your information for future use.
You can set up a PayPal account on the PayPal website if you don't already have one.
What are the drawbacks of using PayPal to pay on eBay?
If you're having trouble paying using PayPal, first contact the seller to let them know there might be a delay. If the following troubleshooting solutions don't work, contact PayPal for assistance.
Check your PayPal account to see if your payment information is recorded accurately. If it doesn't work, try a new payment option in your PayPal account, or contact PayPal.
Try updating your browser or emptying the cache and cookies on your device if you're using an older internet browser that isn't secure enough to make payments or handle your payment methods.
If your PayPal account shows that your payment is pending, the seller has not yet accepted it. For additional information, contact your vendor and PayPal customer care.
#5. Amazon: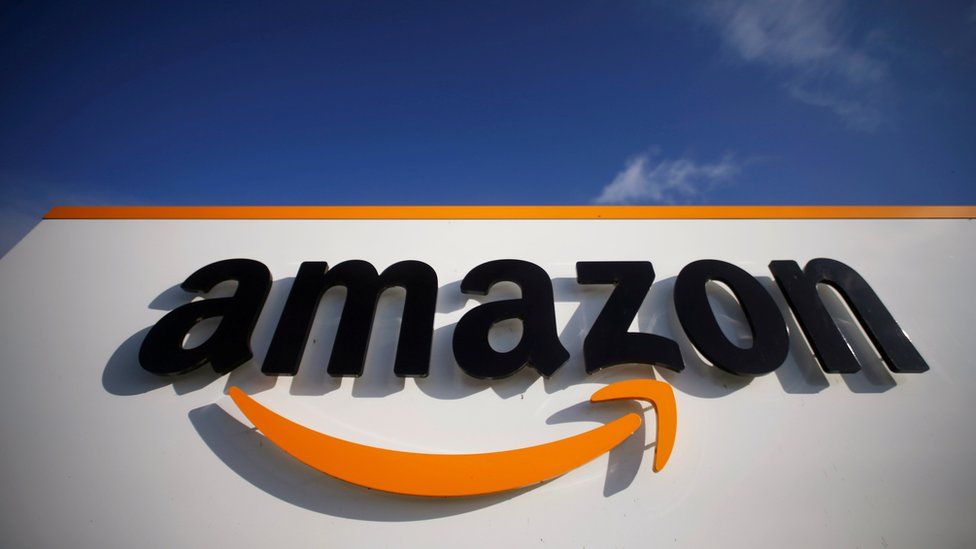 Although Amazon does not accept PayPal, it allows you to select your credit or debit card throughout the checkout process.
You can use your PayPal account to pay for Amazon purchases if you have a PayPal Cash Card, PayPal Business Debit Mastercard, or PayPal's new virtual card, PayPal Key.
That's how to use PayPal on Amazon; Amazon does not allow you to pay with PayPal during the checkout process, but that doesn't imply you can't use PayPal to purchase items on Amazon.
Though Amazon does not enable you to pay with PayPal, it allows you to select the credit or debit card you would like to use at checkout so that you could pay for your Amazon orders with your PayPal Cash Card.
Similarly, just because Amazon doesn't accept PayPal Credit at checkout doesn't imply you can't use your PayPal Credit account to pay for Amazon purchases; all you have to do is buy Amazon gift cards on a PayPal Credit-accepting website.
How to Use PayPal to make Payment for Amazon Purchases
On Amazon, using a PayPal Cash Card
The PayPal Cash Card is a debit card that lets you use it everywhere Mastercard is accepted to access your PayPal Cash Plus balance.
You may use your PayPal Cash Card to make payments on Amazon because it accepts Mastercard.
Simply log into your Amazon account and select "Your Payments" or add the PayPal Cash Card as a new payment method at checkout to include your PayPal Cash Card as a payment option.
Using Amazon's PayPal Key
PayPal Key is a new digital payment method that lets you use funds from your PayPal account or a linked debit or credit card to make transactions.
Even if the merchant doesn't have a PayPal button, you can use PayPal Key at any online retailer that accepts Mastercard.
To use PayPal Key on Amazon, enter your 16-digit PayPal Key number as an Amazon payment method, along with the accompanying expiration date and security code.
Although PayPal Key allows you to pay using one of your PayPal credit cards, pairing PayPal Key with one of the finest online shopping cards can help you earn even more points on your transactions, whether you're shopping on Amazon.com or elsewhere.
#6. EJ Gift Cards: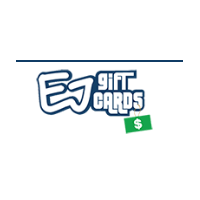 EJ Gift Cards is one of the best online websites for buying discounted gift cards. You can save ten percent, fifteen percent on large brand gift cards, or even thirty percent. Most websites do not offer gift cards for small businesses or stores, but this one appears to be the exception. Gift cards from modest to huge brands can be purchased right now.
How to Make Payment Using PayPal
Check that you are logged in to your EJ Gift Card account.
Create a PayPal account and securely link your bank, credit, and debit card information.
Click the checkout button to finish your transaction.
Choose PayPal as your payment option.
Log in to PayPal to finish your transaction fast and securely while protecting your financial information.
FAQs
Do I need a PayPal account to purchase a gift card using PayPal as a payment method?
You must have an active PayPal account to make purchases on any online store that accepts PayPal as a payment method.
How do I purchase an Amazon gift card using PayPal?
Purchasing Amazon gift cards with your PayPal account is one of the simplest ways to use PayPal to buy from Amazon. You can use your PayPal balance to buy an Amazon gift card from a store like eGifter.com, and then use that gift card to purchase products on Amazon regularly.
What gift cards are accepted by PayPal?
Prepaid gift cards with the Visa®, MasterCard®, American Express®, or Discover® brand can be used anywhere in the United States where PayPal is accepted. This excludes merchant-specific gift cards that do not bear the Visa®, MasterCard®, American Express®, or Discover® logos.
Is it possible to transfer money from a prepaid card to PayPal?
You can transfer funds from your linked prepaid card to your PayPal account by logging in to PayPal. If you haven't previously, link your prepaid card to a bank account. Choose your linked card account as the source of funds, enter the amount, and finish the transfer.
Is there a disadvantage to using PayPal?
Chargebacks are expensive, you have restricted use, and they can suspend your account, resulting in frozen funds for months. Some people refuse to use PayPal, which may lead to lost business.
Conclusion

PayPal members may add prepaid gift cards to their wallets and use them like any other credit or debit card during checkout.
Users who do not have a PayPal account can create one and attach their email and credit card.
REFERENCES