How To Get Free Cable TV With Cable Internet | Updated
After paying $109.98 on AT&T TV Ultimate + Internet cable TV subscription monthly, I decided I was going to look for an alternative, possibly how to get free cable TV with cable internet as my pocket became empty.
Lo and behold, I came up with something to cheer you up.
Have you been looking for how to cut the cost of cable TV? I've got pretty good news for us.
In this article, I'll be showing you how to get free cable TV with cable internet that will save you a whole lot of cost.
Before we go on to show you how, take a quick view at the table of contents below.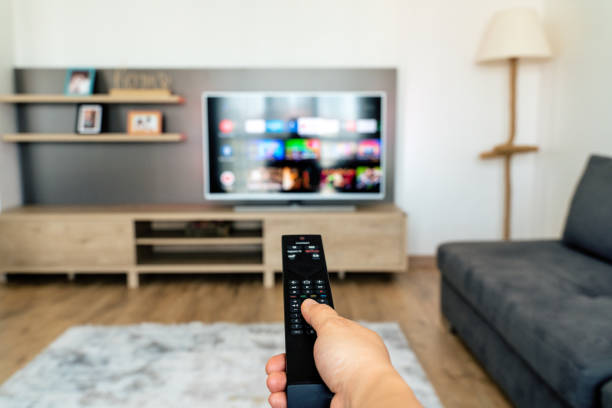 How to Watch Cable TV for Free: Can I get cable TV over the Internet?
Rates for cable ranges anywhere from $40.00/month for the basic package with only local channels to well over $109/month for upgraded offerings with premium channels and shows.
If you are looking for a way to cut costs and probably have a lot to save, Free Cable TV with cable internet is a good start.
Carefully read through to see available options to watch cable TV with cable internet for free or at a significantly reduced cost.
#6. Buy Tivo Roamio's DVR Recording Device
If you want a device that effortlessly integrates OTA (on the air) viewing, recording, and streaming, the Tivo Roamio DVR Recording Device is all you need. Once you purchase the device on Amazon, you might not have a need for a cable subscription.
All you need to do is install and start enjoying your favorite streaming apps including Hulu, Amazon Video, Netflix, and more, without swapping inputs all the time.
RELATED POST: 5 Easy Strategies To Get Free Cable TV
#5. Share a Video Streaming Service Account
This is also one of the ways of how to get free cable TV with cable internet. Sharing streaming access with friends and family is one common thing that happens.
According to a Reuters poll conducted last year, a full one-fifth of young adults shared their streaming logins.
Netflix CEO Reed Hastings said in 2016 that sharing streaming account access is "par for the course" for its streaming service.
From Amazon's desk, the company okays the sharing of amazon benefits with other adults, teens, and children in your household.
When a friend shares his or her streaming access with you, all you need is internet access to connect.
#4. Watch YouTube Videos
The biggest online video platform YouTube has ventured into internet TV by launching YouTube TV. With over 60 networks, YouTube TV is one amazing trick of how to get free cable TV with cable internet
#3. Purchase a Roku device
Over the years Roku streaming device has been the users' choice. Its smart capabilities, excellent interface, and amazing features have modernized the way we enjoy movies and TV shows at your own comfort.
Once you connect your Roku device to your TV, you can enjoy past and current episodes from different networks and cable channels all for free. The device has 4K and HDR features.
RELATED POST: No more Cable TVs: 15 best free tv Apps in 2023
#2. Stream cable TV online yourself for free
If you're looking for free cable TV, the internet offers a wealth of video streaming services.
If you normally pay monthly for high-speed internet service, you can make good use of your subscription by streaming cable TV on the internet for free.
While some are absolutely free some might charge a small fee. All you need to do is visit the website to get started. Here's a list of websites you can visit to get free cable tv with cable internet.
Use TV.com
TV.com is a website that focuses on television programming. It's a good place to keep up with your favorite TV shows and the latest news.
This platform also provides an active fanbase where you get to talk about your favorite show with other members.
RELATED POST: How Do TV Shows Make Money in 2023? | Full Business Model
Crackle TV
If you love to watch movies bit by bit, you might fancy Crackle TV.
Originally called "Grouper," the network rebranded as Crackle TV after Sony Entertainment purchased the company in 2006.
While the content on Crackle TV rotates monthly, there's no shortage of TV shows and movies to choose from. The streaming service runs ads at set intervals.
Amazon Prime Video
Prime Video is a video streaming service open to Amazon Prime members. With an eligible Amazon Prime membership, you have access to thousands of Prime Video titles at no additional cost.
On Prime Video, you can enjoy popular movies and TV shows from the web or with the Prime Video app on your phone, tablet, or select Smart TVs.
Amazon Prime Video streaming service gives members access to free trials and a choice to renew at USD 5.99/month.
You can also add cable channels like Showtime for less than you pay your cable provider.
Netflix
This is one of the most popular streaming services available with over 75million subscribers.
Netflix offers a free 30-day trial, for intended users to play around the site and get used to the features.
If you decide to subscribe to Netflix at the end of your free trial, you can choose from any of the plans below:
If you are to compare the cost of cable TV to that of Netflix package, you'll find out that the cost of the premium package is just a fraction of what you'd pay for cable TV.
Visit the Network Websites
Most of the major networks and several cable channels make shows accessible online 24 hours after the show airs.
TV websites like Fox.com, ABC.com, Nickelodeon, and NBC.com also allow you to watch their programs on-air provided you have internet access.
You can always afford to watch episodes from previous seasons while waiting for the current episode.
Use Classic Television Online
If you wish to watch television classics online without paying a dime on TV monthly subscription, all you have to do is visit the Classic Television Online website and explore.
From daytime shows to prime-time specials, to late-night interviews, there's a lot in this collection to luxuriate your wistfulness.
#1. Get an HDTV antenna
There are no paid subscription fees to install over-the-air (OTA) television. HDTV antenna normally has a wonderful picture and sound quality.
Additionally, OTA broadcasts are free from the signal compressions used by cable and satellite giving you an unalloyed HD view.
If you living near a city, your HDTV antenna can receive signals from up to 109 channels. You can visit Antenna Web to ascertain how many channels you can access from your location and which type of antenna will give you optimal reception.
Final Thoughts
Summarily, if you are looking for a way to cut costs and probably have a lot to save, getting free cable TV With cable internet is obviously a good way to start.
References
We Also Recommend