The Chevrolet Corvette is unquestionably one of the most popular American sports vehicles. It is a 'locally made' product that is today loved by automobile connoisseurs all over the world.
It first debuted as a display car for the 1953 General Motors Motorama, but it has already been in regular production for nearly 70 years, spanning eight editions of the model name.
In this article, you will find the most expensive Corvette ever sold as well as detail on why corvettes are expensive. You'll also find the rarest corvette and the prices of this American beast sports car.
What is the Holy Grail of Corvettes?
The 1967 C2 Sting Ray L-88, which set a world record, represents the Holy Grail of Corvettes.
The narrative of the 1967 L88 begins with Chevrolet's iconoclastic visionary, Zora Arkus-Duntov, as with so many other captivating stories about the creation of the Corvette.
Why are Corvettes so Expensive?
These are the reasons corvettes are so expensive and among the most expensive cars;
1. Exceptional Performance:
We know corvettes for their exceptional performance. They're built to be strong enough to endure the strains of speeding.
So they are quick and extremely durable. The 2019 Corvette base model produces 490 horsepower and 455 pound-feet of torque. These are impressive performance numbers for a base model, but they come at a price.
2. Suspension
Most expensive Corvettes are famed for their outstanding suspension systems. Some consider them to be the best suspension system available called Corvette leaf springs.
They basically have custom suspensions for every car configuration they may manufacture.
3. Superb Interior
The interior of a Corvette is of high quality.
It uses quality materials such as carbon fiber, leather seats, and leather finishes.
They become more expensive because of the need to use more specialized materials for this purpose.
4. It's a Sports Car, after all.
A Corvette is a sports automobile that is all on performance and speed. They have quick acceleration, with a 0-60 time of roughly 2.8 seconds.
For a car at this price, that's quite outstanding. It also has a top speed of over 184(Mph) miles per hour, which is rather impressive.
5. Naturally Aspirated Engine
Corvette is not a base model, and it features a naturally aspirated engine. This means it is engineered to produce more power, resulting in higher performance and acceleration than any other vehicle.
Because of this, they are extremely fast and enjoyable to drive.
Under the hood of the 2020 Corvette C8, there is a 6.2 L V8 engine.
If you love the Toyota brand, then here is a car pick for you. 10 Most Expensive Toyota Cars In The World 2022.
6. Rear-Wheel-Drive
Rear-wheel-drive cars are more fun to drive than front-wheel-drive and all-wheel-drive cars.
Corvette is driven by the rear wheels. However, the build of a rear-wheel-drive vehicle is generally more expensive than a front-wheel-drive vehicle. This adds to the price tag.
How much will the 2022 Corvette ZR1 cost?
The base price for the 2022 Chevrolet Corvette coupe is $60,900, and the base price for convertibles is $68,400.
For the luxury sports car segment, this is about average.
What is the Rarest Most Expensive Corvette?
The lone 1983 Chevrolet Corvette C4 is the world's rarest Corvette, and no price tag could ever be placed on such a one-of-a-kind vehicle. 
10 Most Expensive Corvettes Ever Sold
Below are the 10 most expensive Corvettes you can ever come across.
10. 1953 Chevrolet Corvette Convertible
Only 300 Corvettes were made in the initial year, all of which were powered by a 150 horsepower 3.9-liter six-cylinder 'Blue Flame' engine.
Barrett-Jackson sold this first-generation Corvette, chassis #181, in 2014 for $660,000.
With only 9,260 miles on the clock and original tires, it's not the sole survivor of the first batch, but it's one of the most original.
The top, interior, and most of the paint are all original, and the spare tire has never been used. It's as close as you'll get to see an original Corvette as it rolled off the dealer's lot.
They also gave a pedal car replica to the new owner.
They awarded it the Hall of Fame and Bloomington Gold Certification, as well as the AACA Senior Award and many concourse awards, which collectors prize.
Price: $660,000
Ford is a strong car brand that offers some qualities of Corvettes. 10 Most Expensive Ford Cars In The World In 2022.
9. 1963 Corvette Z06 Tanker
The term "Sting Ray" was given to the second-generation (C2) Corvette. Chevrolet had already realized that its consumers wanted to race, so they introduced the Z06 package to create a race-ready Corvette.
It had a large 36.5-gallon fuel tank to fuel the 360 horsepower L84 V8 engine. 
They dubbed Z06 variants and Corvettes with the tank installed separately "tankers."
It sold one of the 1963 Z06 vehicles for $710,000 at Mecum's Kissimmee event at the beginning of 2016. 
Price: $710,000
8. 1963 Corvette Rondine Edition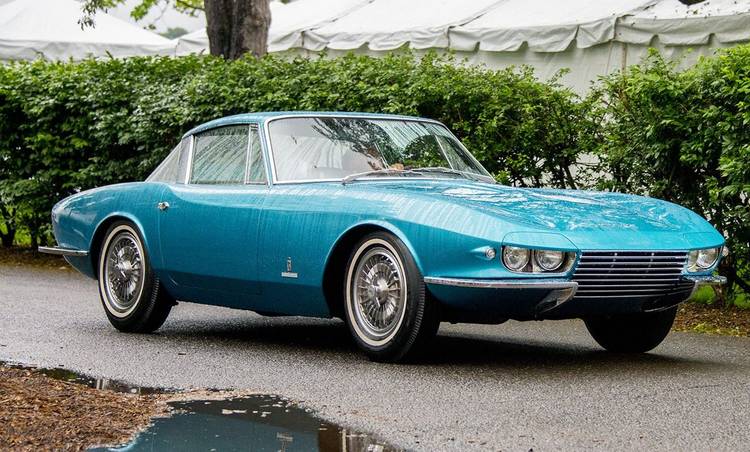 It doesn't get any rarer than a one-of-a-kind, and this is one of them. For the 1963 Paris Auto Show, Chevrolet commissioned Pininfarina to design the Corvette Rondine Edition.
They returned the car to the Pininfarina Museum after the event, where it remained until 2008.
For unclear reasons, Pininfarina originally sold the automobile in 2008 through Barrett-Jackson, where the exercise in design simplicity and functionality fetched an astounding $1.6 million.
It was the most expensive Corvette ever sold at that time.
Price: $1.6 million
7. 2019 C7 Chevrolet Corvette Z06
The final C7 generation Corvette, and likely the only front-engine Corvette ever made, was auctioned in 2019 to benefit the Stephen Siller Tunnel to Towers Foundation by Barrett-Jackson.
They sold it to Brian Snyder, who also reportedly paid $2.7 million for the final Dodge Viper.
The earnings from the factory-donated car, according to the charity, will be used to "construct at least five homes for our severely injured warriors, giving them their freedom and a higher quality of life."
Price: $2.7 million
6. 1969 Chevy Corvette Rebel Race Car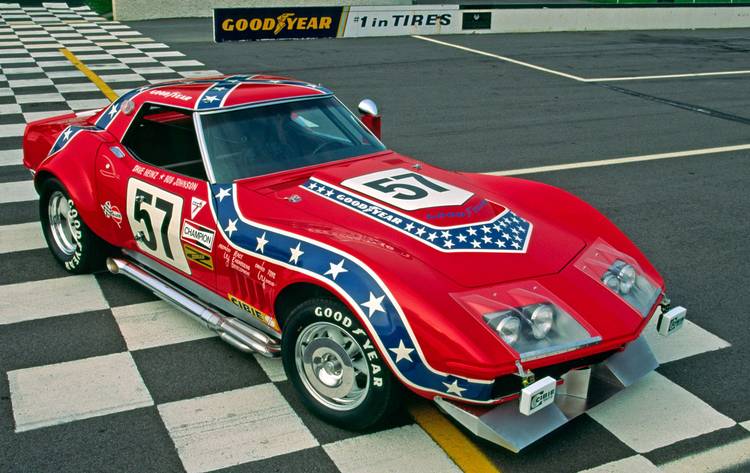 Although the rebel flag on this car has been officially stopped, it remains a symbol of discrimination.
The car had a fantastic racing career, winning back-to-back Daytona and Sebring GT championships in the same calendar year at its pinnacle.
That is an incredible achievement, considering the squad had no official manufacturer help or substantial sponsorship. It was run completely on the backs of self-funded amateurs. \In 2014, the seller received $2.86 million at Barrett-Jackson auction for its famous racing status.
Price: $2.86 million
See the list of the most expensive cars in the world. 10 Most Expensive Cars In The World.
5. 2020 Chevrolet Corvette Stingray C8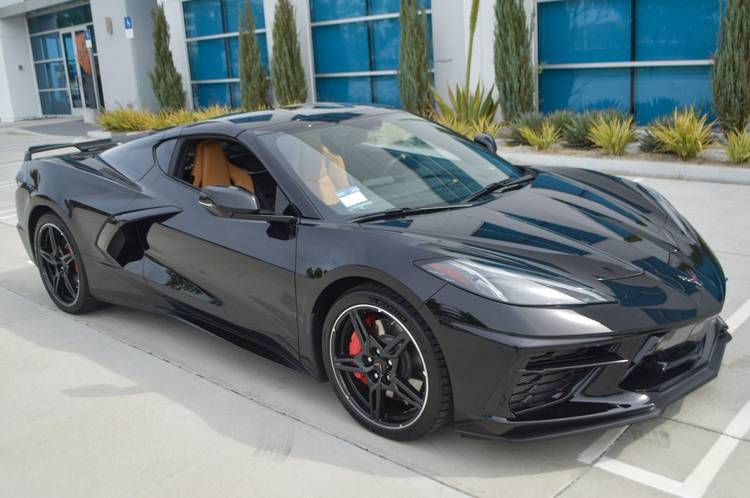 The list of most expensive corvettes will not be complete if we fail to mention Stingray C8. The eighth generation of the classic Corvette is valuable because of its supercar-level performance and affordable pricing.
When Rick Hendrick, a NASCAR team owner, purchased the first production version with VIN-001 for an eye-watering $3 million which is multiple times the car's $60,000 entry-level value, it made quite a stir.
They had not yet manufactured the car at the time of the sale, but Chevrolet stated it would be an all-black coupe with the Z51 package when completed.
Price: $3 million
3. 1967 Chevy Corvette L88 Corvette Convertible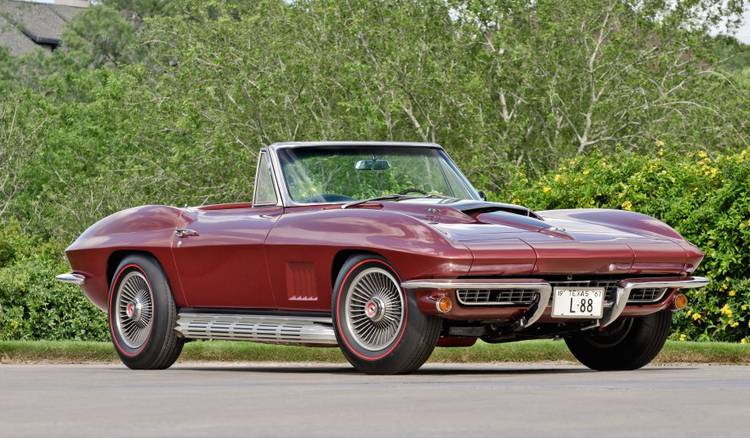 This beauty only has 20 units produced. No wonder it's at the bottom of this list.
The sleek automobile was GM's attempt to transform the Corvette from America's favorite sports car into a competitive high-performance machine capable of competing with the greatest race car offered from other countries.
The car was powered by a roaring V8 that was officially rated at 430 horsepower, yet dyno testing conducted years later revealed that the car actually put out over 500 horsepower!
Price: $3.2 Million
2. 1967 Chevy Corvette L88 Corvette Convertible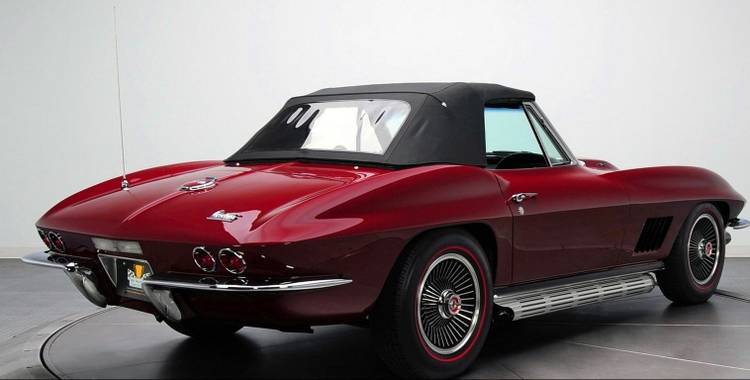 In September 2013, the vintage Corvette set a record for the most expensive Corvette ever sold when it sold for $3.4 million at auction.
Unfortunately, the record set was only good for a few months before another L88 Corvette shattered it.
This Corvette was once a drag racer that had been completely damaged. It was, however, completely repaired thanks to the combined efforts of multiple vehicle restoration professionals, under the criteria of the National Corvette Restorers Society.
Price: – $3.4 Million
1. 1967 Chevrolet Corvette L88 Coupe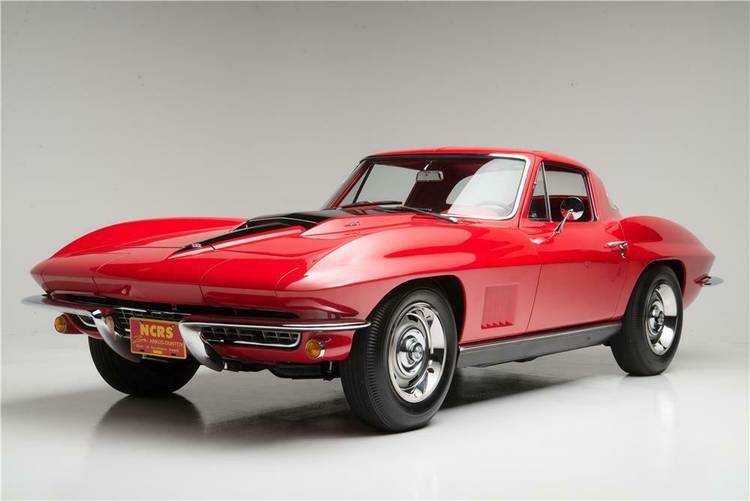 This exquisite classic coupe made history in 2014 by being the most expensive Corvette ever sold, outspending the previous record-holder by more than $400,000. It happened during a Barrett Jackson auction, which is well-known around the world.
According to records, only 20 L88 Corvettes were made. This makes it a true collector's item.
This one was even more special because it was the only one out of the entire production run to obtain numerous certification honors, including the 98.4 National Top Flight award (2001) and the NCRS 98.2 Regional Top Flight award.
Currently, it is the most expensive Corvette ever sold, but we don't know how long before yet another rare collection comes through to shatter the record.
Price: $3.85 Milion
Is Corvette along the most expensive cars to maintain? See the list right here. The Most Expensive Cars To Maintain In 2022.
Conclusion
Chevrolet Corvette remains a pacesetter in the sports car industry. With decades of design and value-driven journey, the company has been able to secure an enviable place in the pecking order of sports cars in the world.
The older vintage editions are now among the most expensive corvette you can see out there.
This is because of the rare form and history associated with these cars. They are not easily sourced from the dealer's garage, rather you will have to pay a good sum if you want to outbid other corvette enthusiasts in an auction.
Our list of the 10 most expensive Corvette ever sold should be enough to give you an insight into how pricy these cars can be.
FAQs on Most Expensive Corvette
The first hand-built prototypes of the Chevrolet Corvette were displayed to the public in 1953 at the General Motors Motorama at the Waldorf-Astoria in New York City.
Six months later, production began, and the car has since developed into what has become known as "America's Sports Car."
Overall, dealer markups and prices have increased because of the Corvette C8's high demand and limited availability. 
During the first ten years of ownership, a Chevrolet Corvette will cost around $7,714 in maintenance and repairs.
This is $543 higher than the average for popular coupe models in the industry.
During that time, there's also a 20.36 percent risk that a Corvette may need extensive repairs.
1967 Chevrolet Corvette L88  Coupe – $3.85 million 
1967 Chevy Corvette L88 Corvette Convertible – $3.4 Million 
Chevy Corvette L88 Corvette 2020 –  $3.2 Million
Chevrolet Corvette Stingray C8 – $3 million Convertible 
1969 Chevy Corvette Rebel Race Car—$2.86 million
References
Recommendation