You may have heard that golf is a sport for older men, but this is not the case. Not any longer, at least. Golf has become popular among people of various ages and socioeconomic backgrounds. It is no longer limited to those who have access to opulent clubs or retreats, however, those golfers are certainly to be envied!
Though you might not be buoyant enough to join these elite class sports. It, however, shouldn't hurt to know how expensive they can be. You are in the right place because we shall be outlining the 10 most expensive golf courses in the world to play at.
How Expensive is Golf as a Sport?
Golf is one of the most expensive sports to play because it may easily cost $3000 or more to get started. I am not even talking about the most expensive golf courses.
However, there are many factors to consider if you want to save money on golf because prices vary depending on the equipment used, location, time of year, course, and so on.
Within the financial component of golf, there are a few general principles. The first and most important guideline is to know what you're receiving before you buy.
A single round of golf can cost anything from $10 to hundreds of dollars. Discounts for residents and late-afternoon matches are also available.
Why Do They Call Golf a Rich Man's Sport?
Golf is one of the most costly sports on the planet. Golf clubs can cost thousands of dollars.
Then you include in the cost of your club membership as well as all of the additional gear you'll need to play. If you're new to the sport, don't forget to take some lessons.
Whether you're taking up golf to fit in at work, relax, or because everyone says you have to play golf now that you've retired, know that it'll hurt your money, especially if you want any of the most expensive golf courses around.
How Much Are Golf Fees and Memberships?
You may be looking for a spot to play golf now that you have your golf equipment and accessories. A round of 18 holes with a cart at a public golf course usually costs $40-60.
This is an average price, although it's not uncommon for prominent golf courses to charge $100 or even $300-500.
A private club is an option for individuals searching for something a little more private. These clubs can be quite costly.
The lowest price will be roughly $1,000 per year, with the highest price being $5,000 per year.
This would amount to around $100 to $400 every month on average. The most exclusive club membership, on the other hand, may cost quite as much as $100,000 per year.
Worry no more about break-ins with the Best Home Security Systems with Cameras For 2022.
10 Most Expensive Golf Courses in the world
Each golf course is distinct in terms of geography, landscape, and difficulty. These differences may result in a different playing experience as well as a higher fee just to tee off on the green.
Members of a good number of these clubs range from billionaires, technocrats, ex-presidents, business gurus, royals, and popular celebrities.
Below is the list of the most expensive golf course you can see out there.
1. Augusta National Golf Club (Georgia)
Augusta, which was previously known as a male-only club, recently welcomed women such as former Secretary of State Condoleezza Rice, former finance mogul Darla Moore, and IBM CEO Ginni Rometty.
The Augusta National is home to the Master's tournament and was designed by champion golfer Bobby Jones and Dr. Alister MacKenzie.
according to Forbes, Augusta has only 300 members, including Warren Buffett and Bill Gates. The cost of initiation varies between $250,000 and $500,000. (It was also named the best golf course in the United States.)
2. Pine Valley Golf Club (New Jersey)
Pine Valley Golf Club is regarded as one of the world's best golf courses.
The board of directors of the private club reaches out to potential members but does not accept applications.
Men are allowed to bring women as guests to the men's-only club on Sundays.
3. Shinnecock Hills Golf Club (New York)
Shinnecock has hosted the US Open on several occasions. The only way to play at Shinnecock Hills in Southampton, New York, is with a member, and good luck finding an appointment, which can be months in advance.
The green charge is $350 for each round, and since walking is required, you must hire a caddy. It was also ranked the #8 golf club in the United States making it one of the most expensive golf courses to play at.
Are you a dog person? Check Out The World's Most Expensive Dogs.
4. The Royal and Ancient Golf Club of St Andrews (Scotland)
St Andrews' Royal and Ancient Golf Club is the world's oldest and most distinguished golf club. It was created in 1754 in St Andrews, Fife, Scotland, and is known around the world as the "Home of Golf." Until 2015, the Royal and Ancient Golf Club (but not The R&A) had a male-only membership policy.
However, in 2015 it welcomed its first female honorary member, including Princess Anne and other pro golfers.
Membership is by invitation only, and they have 2,400 members from all over the world.
5. Merion Golf Club (Pennsylvania)
Merion Golf Club is a private golf club in Haverford Township, Pennsylvania, near Philadelphia. It has one of the best locker rooms in the world, with a two-level men's locker room and famous showers.
Initiation fees start at $70,000, with yearly dues ranging from $6,000 to $10,000, and you can only apply through a member reference. (It was also voted the best golf course in the United States.)
6. The Royal Melbourne Golf Club (Australia)
The Royal Melbourne Golf Club is a 36-hole golf course located southeast of Melbourne, Australia.
Its West course is Australia's number one and most expensive golf course to play in Australia. It is equally Australia's oldest golf club, having been established in 1891.
Check Out The 10 Best Alternatives To Vegetable Oil | 2022
7. The Spyglass Hill Golf Course – California, U.S
The Spyglass Hill golf course was established in 1966 and draws its name from the "Treasure Island" mythology and story.
The story's creator, Robert Louis Stevenson, is said to have visited to get ideas for his work. Some of the holes, such as "Black Dog" and "Billy Bones," are named after pirates.
The course has been recognized as not just one of the most expensive golf courses in the country, but also in the globe.
If you ever play the course, you will have completed the same task as some of the top players in the world, including Phil Mickelson and Luke Donald.
8. Kingsbarns Golf Links – St. Andrews, Scotland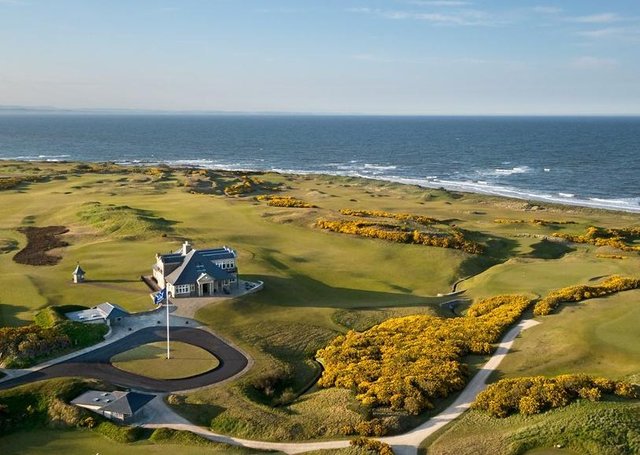 The Kingsbarns Golf Links, near St. Andrews, Scotland, is one of the most expensive golf courses to play at. Every year, the European Tour's Alfred Dunhill Links Championship is held on this course, which costs $300 per participant for each round of golf. A golf resort has just been built on the site of the golf course. Golf has been played here since 1793. (romantichoneymoonisland.com)
The caddies at Kingsbarns are one-of-a-kind; they take caddying to the next level and guarantee client satisfaction to the point that each golfer's caddy fee will be refunded if they fail to give the best experience possible.
This golf course emphasizes Scottish hospitality, which is carried over into the resorts and hotels.
Here are the 10 Most Expensive Piano In The World
9. Whistling Straits – Wisconsin, U.S.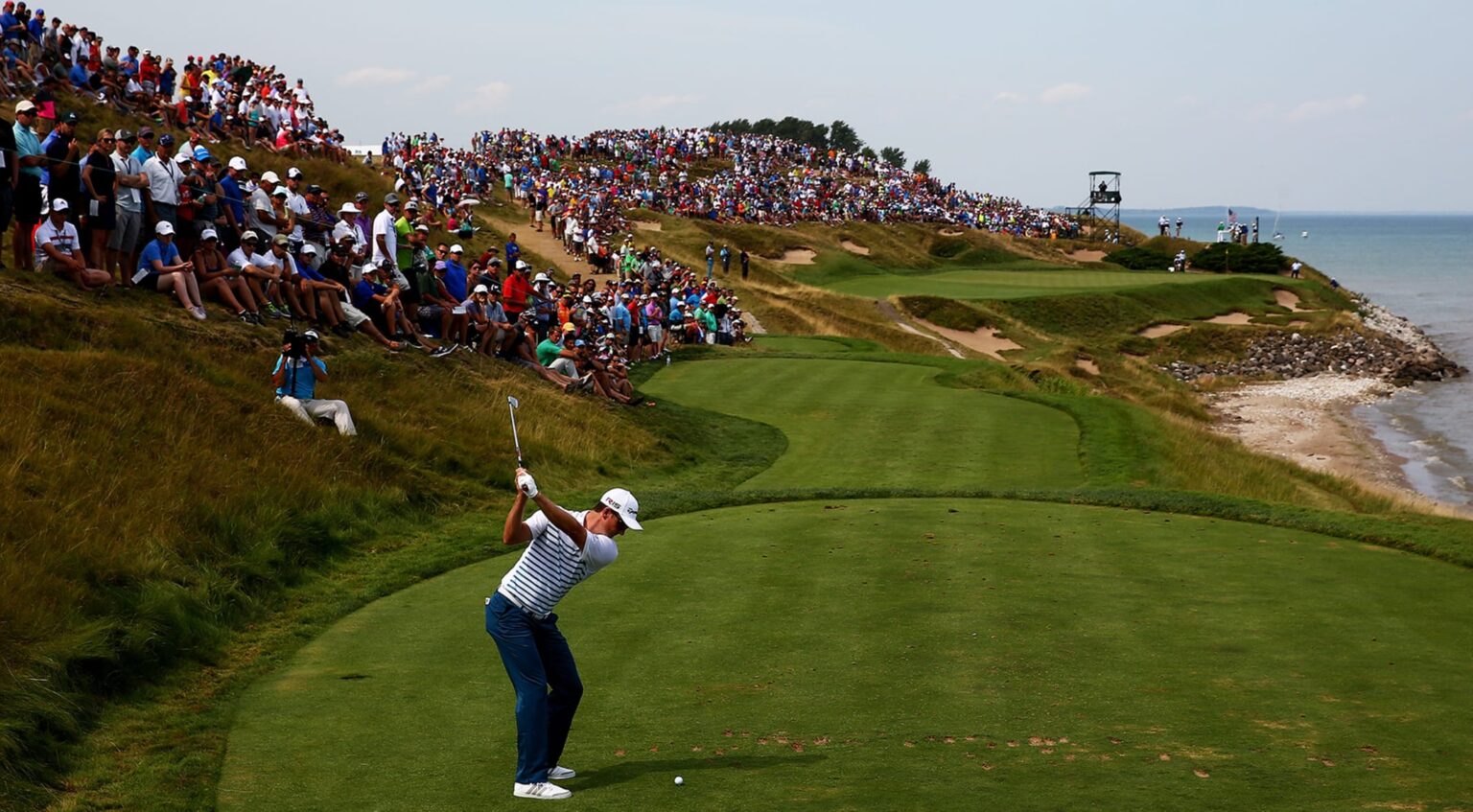 They offer both the Straits and Irish courses at Whistling Straits in Wisconsin. Both courses were designed by Pete Dye and are ranked among the best and most expensive golf courses in the United States.
The PGA Championships in 2004 and 2010, the Palmer Cup, and the US Senior Open have all taken place at the Whistling Straits. It is also the host of the 2020 Ryder Cup.
The Straits course was designed to follow two miles of the Lake Michigan shoreline, whilst the Irish course was designed with a more challenging topography of meadows and dunes. This is a costly course to play, with a round costing $300 per player.
10. Barton Creek Foothill and Canyon Golf Club – Texas, U.S.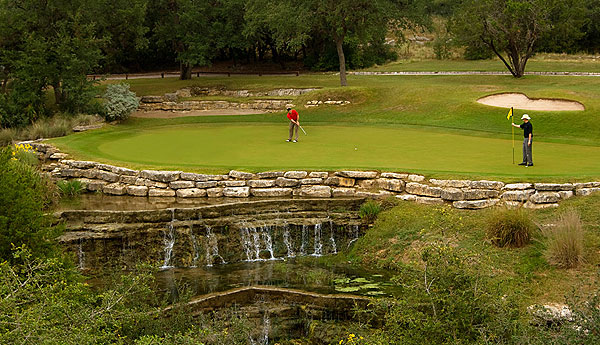 The spectacular landscape with waterfalls, limestone caverns, and fairways backed by beautiful cliffs may lead you to believe the Barton Creek Foothill and Canyon Golf Club is a moderately hard course for even the most seasoned golfers.
The course was placed number 4 on the list of "America's 50 Best Resort Courses," and some of the holes were hailed as some of Texas' most beautiful.
You can expect to pay $298 per person for a round of golf at the Barton Creek Foothill and Canyon Golf Club.
See The 10 Most Expensive Mouse in the World | 2022
Conclusion
Golf isn't exactly the most cost-effective sport. This is confirmed by our ranking of the world's ten most expensive golf courses based on green fees.
From a $444 round at the Old Head Links in Ireland to $1,000 green fees at Shadow Creek, there are plenty of ways to break the bank trying to get into this sport.
However, be sure to mix with elites and gain useful relationships that remain beneficial even outside the golf course. Business deals and profitable partnerships are sealed in golf membership clubs.
Frequently Asked Questions (FAQs)
Is golf more expensive than tennis?
Tennis is a lot less expensive than golf.
A decent golf club membership can cost upwards of $10,000, and that is not even for one of the top clubs.
Which golf course is the most expensive in America?
 The most costly golf course in America is Shadow Creek Golf Course in Las Vegas, which surpasses even Pebble Beach.
How much is the world's most expensive golf course?
The Kingsbarns Golf Links is one of the most costly golf courses in the world, near St. Andrews, Scotland. This course, which costs $300 per person for every round of golf, hosts the European Tour's Alfred Dunhill Links Championship every year. 
How much is a round at Augusta?
The cost of a badge that allows you to watch four competitive rounds is $200—$50 for each round. Last year's U.S. Open badge cost more than twice as much. Of course, the legends about how long it takes to earn a Masters's pass are legendary. Families will pass them down over the generations.
References
Recommendation