10 Most Expensive Perfumes In World
Individual sensory tastes and experiences can vary greatly from one spritz to the next—after all, one woman's spicy base is another's floral heart—but where you come from can also have a strong influence on your perfume preferences.
The top scent in the United Kingdom, for example, is a very different blend than the top scent in the United States, and the same is true for scents that reign supreme in Australia, Italy, and the United Arab Emirates.
Luxury perfumes are typically exorbitantly priced due to the scarcity of their ingredients, not simply because the branding is so opulent (although, admittedly, that can definitely be a factor).
Many of these scents are made with exquisite oils from delicate flower petals or tree roots, or even male deer musk.
Cheaper perfumes, on the other hand, typically include ingredients that are more common and easier to obtain, as well as synthetic chemicals created in a lab.
This article will contain the 10 most expensive perfumes in the world.
Why are Perfumes Most Expensive?
Here's the lowdown on why perfumes are so expensive;
* Ingredients:
Ingredients are the main factor that drives up the cost of perfumes. Some have rare flower petals or the essences of unusual roots.
For example, tuberose, and jasmine. The scarcity of an ingredient, such as one that blooms only once a year, can increase its value.
The most expensive perfumes have the scarcest of ingredients.
*Opulent Packaging:
For some, spritzing on perfume is almost ritualistic. Perfumers understand that beautiful packaging can enhance the experience and help a product stand out in a sea of fragrances.
Some of the world's most expensive perfumes, for example, are in Baccarat crystal bottles.
Baccarat, a French company, creates and sells the world's finest crystal; the price of the bottle itself makes it extremely valuable. This is another way to identify the most expensive perfumes in the world.
* Million-Dollar Advertising:
Some companies invest millions of dollars in marketing their perfumes. They spend a lot of money on A-list celebrity spokespersons and flashy ad campaigns.
Some perfume brands market their products in the same way that they market art or fine wines, even producing a limited number of bottles to sell.
The exclusivity creates buzz, and buyers with affluent tastes are consistently willing to pay the price—perhaps for the bragging rights that come with owning a coveted bottle of something so rare.
Read Also: Top 10 Highest Paid CEOs In The World
10 Most Expensive Perfumes In World
Perfumes have evolved from simply providing scents to becoming associated with refinement.
Perfumes are often expensive, with high-end ones costing hundreds of dollars each bottle.
Let's take a look at the 10 most expensive perfumes available;
1. Shumukh – 1.29 million USD:
Shumukh, which was unveiled in March at the Burj Khalifa's Armani Ballroom, is a stunning blend of ingredients that includes Indian agarwood, sandalwood, musk, Turkish rose, and several others that have not yet been revealed. Asghar Adam Ali, a master perfumer in Dubai, created it.
The packaging is a work of art, with a leather display case nearly 2 meters tall that opens to reveal a bottle adorned with symbols of the UAE's heritage. The base has three gold Arabian thoroughbreds and three silver clamshells, each containing a genuine pearl.
There are three stunning roses in pink gold and diamond dust, as well as a mini globe with gold continents. Three marble pillars rise from the base to a golden dome, atop which sits a diamond-studded gold falcon.
Needless to say, there is currently only one bottle in existence, making it extremely rare and, no doubt, increasing in value over time making it the most expensive perfume in the world.
Read: 10 Most Expensive Weddings In The World 2022
2. DKNY Golden Delicious – 1 million USD:
It was the most expensive perfume in the world until it was dethroned earlier this year. The perfume was actually created for a charitable cause, with all proceeds going to 'Action Against Hunger.'
The bottle contains 2,909 precious stones, including 2,700 white diamonds, 183 yellow sapphires, a Cabochon sapphire from Sri Lanka, turquoise Paraiba tourmaline from Brazil, four rose-cut diamonds, and fifteen pink diamonds from Australia, and is the result of over 1,500 hours of painstaking work by expert jewellers.
This is another most expensive perfume in the world.
3. Imperial Majesty Clive Christian No. 1 – USD 12,722 per ounce:
Clive Christian appears on this list as the second time as the creator of the world's third most expensive perfumes in the world.
Roja Dove, a well-known British perfumer, created the perfume, which features an aromatic floral blend of rose oil, jasmine, and Tahitian vanilla. The bottle has a name-appropriate design, with an 18-karat gold neck set with a 5-carat diamond.
Clive Christian Perfume is a premium perfume house established in the United Kingdom that sells its products online, at Harrods, Selfridges, and Fortnum & Mason in the United Kingdom, as well as in America, Europe, Russia, and the Middle East.
It is another most expensive perfumes in the world.
4. Baccarat Les Larmes Sacree de Thebes is priced at USD 6,800 per ounce:
Baccarat, a world-renowned crystal manufacturer for nearly three centuries, entered the fragrance industry in the 1990s.
As a result, only three bottles of one of the world's most expensive perfumes were ever released.
Perhaps it should come as no surprise that the bottle is one of the most important sales points of this fragrance – a pyramid-shaped crystal with an amethyst cap.
5. Grand Chanel Extrait – USD 4,200 per ounce:
Chanel Grand Extrait was created in 1921 as a collaboration between Coco Chanel and perfumer Ernest Beaux.
It has a long history in the world of high-end fragrances as the most expensive perfumes in the world.
The bottle itself is a design marvel, with a simple appearance at first glance but multiple layers of aesthetic sophistication beneath the surface.
6. No. 1 Clive Christian – USD 2,150 per ounce:
Clive Christian is known for his magnificent and very stylish kitchens, one of the world's foremost designers.
The same sense of style appeared to have translated well in 2001 with Clive Christian No.1's release into the world of perfumes.
It comes in a beautiful, handmade crystal bottle of a sterling silver neck in 24 karat gold in two fragrances one for men and one for women. It is available for women.
7. USD 1,500 per ounce for Hermes 24 Faubourg:
Hermes is known for its beautiful leather bags, high-end watches, and jewellery, but it also boasts several well-known scents.
Hermes 24 Faubourg, for example, is named after the address of the brand's flagship Paris store.
This ultra-rare perfume was limited to 1,000 bottles, each crafted of magnificent St. Louis crystal and scented with orange blossom and vanilla.
8. Caron Poivre – 1,000 dollars per ounce:
The Parfums Caron house is one of the oldest perfume houses in France. It was founded in 1904, and fifty years later, it released Caron Poivre, which has become its hallmark fragrance.
While Caron's bottles were normally designed by founder Ernest Daltroff's business partner, Poivre has a magnificent Baccarat bottle.
It has a distinct aroma with prominent spicy elements and has exclusive sales in a few select stores throughout the world. It is another most expensive perfumes in the world.
9. Jean Patou's Joy is priced at USD 850 per ounce:
Patou, which was founded by a prominent French fashion designer and perfumer Jean Patou and is now owned by Procter & Gamble, is still known for generating high-quality smells.
Joy, which dates from 1929 and features a list of components that includes different species of roses and 10,000 jasmine blossoms, is one of Patou's early works.
Even after so many decades, it continues to be regarded as one of the best in the world.
10. JAR Bolt Of lightning is priced at USD 765 per ounce:
JAR is the creation of Joseph Arthur Rosenthal, an American jeweller based in Paris whose work has been compared to Faberge's. Bolt of Lightning, the most famous (and expensive) of the brand's perfumes, is the most well-known (and pricey).
Oriental flowers and tuberose are among the constituents of the perfume, which has strong floral overtones.
A gorgeous hand-cut bottle is perhaps its most distinguishing characteristic, which is in keeping with the brand's tradition.
Read also: 10 Most Expensive Houses In The World In 2022
11. Aqua Universalis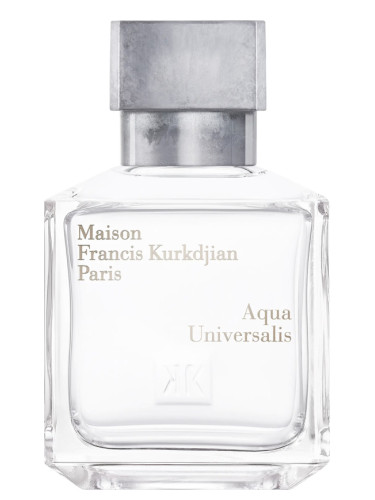 The Most Expensive perfume/Cologne for Men is known as the "Aqua Universalis" by Maison Francis Kurkdjian, its fragrances are sold in 265 premium locations around the world, resulting in limited distribution but very high-end shopping.
A single scent can take up to two years to create and up to 800 essential oils. They take great pride in using copious amounts of essential oils such as jasmine in the creation of their scents — an area where other brands are notoriously sparing.
These elements contribute to the Aqua Universalis' 395-dollar price tag. Egyptian jasmine, Calabrian bergamot, white bouquet, and other notes are included in the fragrance.
This is the last most expensive perfume on this list.
Conclusion
Your perfume is the finishing touch to your overall appearance. You devote time and effort to your physique, hair, clothes, and cosmetics, and your distinct perfume can tie everything together.
Your trademark perfume sends a message to the world that you know who you are and that you are proud of who you are.
For choosing your distinctive fragrance, using the right procedures and avoiding pitfalls will help you make a stronger impression.
Looking and smelling nice will give you greater self-awareness and confidence, allowing you to become a better version of yourself overall and open up more prospects for success.
Therefore, look at the world most expensive perfumes and think purchase next time you need a bottle of perfume.
References
Recommendation