Dallas, Texas is not only a big town with a plethora of food options, but it is also a center for country music and sports. It is a vast city, and one of its best features is the abundance of eateries littered across its streets, from Oak Cliff to Richardson to Deep Ellum. 
This article contains an outline of the most expensive restaurants in Dallas to have revolutionized how people enjoy food in this beautiful city. These beautiful eateries have gone as far as attracting people from other cities who want to see and taste for themselves.
The 10 Most Expensive Restaurants In Dallas
Whatever type of cuisine you prefer, Dallas has a restaurant to suit your needs. The city is full of hidden jewels and world-famous dining locations, ranging from contemporary, upmarket bistros to classic BBQ joints.
If you're seeking that ideal meal every time, you should check out these high-end restaurants in Dallas, as they'll give you the best satisfaction for your money.
Below are the 10 most expensive restaurants you can find in Dallas.
1. Nick & Sam's Steakhouse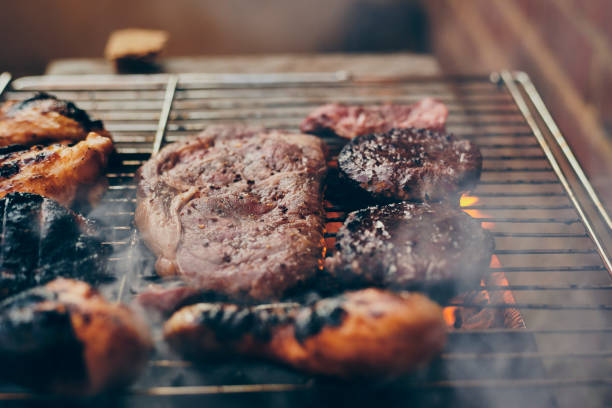 Address: 3008 Maple Ave, Dallas, TX 75204
A supper for two at Nick & Sam's Steakhouse costs around $350, making it one of Dallas' most expensive restaurants. For almost 25 years, Nick & Sam's has been serving some of Dallas' greatest steaks.
Although the restaurant is opulent and pricey, you get what you pay for. Nick & Sam's is the place to go if you're looking for an upscale environment, a fine dining experience, and some of the best steaks in town.
Nick & Sam's is located on Maple Avenue in the heart of downtown Dallas. It's easy to find; simply look for the massive gold bull guarding the entrance. When it first opened in 1993, the restaurant got off to a fast start and hasn't slowed down since.
We regard this sophisticated steakhouse for serving some of Texas', if not the country's, best steaks. It also boasts an extensive wine collection, with over 800 kinds to choose from.
2. Carte Blanche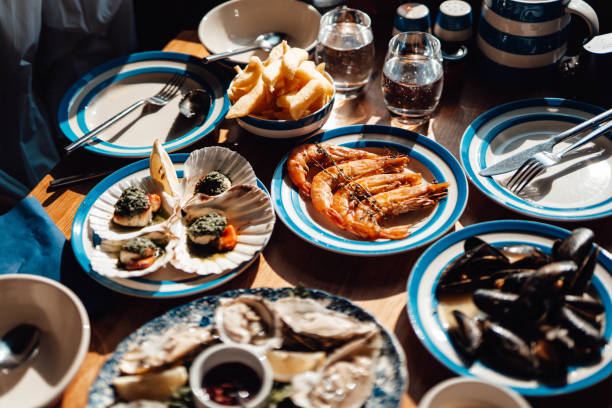 Address: Dallas, Texas, 2114 Greenville Ave.
Make a reservation at Carte Blanche if you want to dine amid Dallas' glitterati.
The city's best-kept secret has long been the subterranean restaurant. The 12-course tasting menu at Carte Blanche changes every night. Make a reservation at Carte Blanche for the best dining experience.
Chef Casey LaRue, a seasoned chef who has trained under several notable chefs throughout the world, leads this French-American institution, which is one of Dallas' best-kept secrets. Chef LaRue's love of food and cooking shines through on every item on his menu.
Think French onion soup with local Gruyere cheese and fresh thyme, or duck confit with Texas peaches and roasted pistachios–the restaurant specializes in French cuisine with a modern touch.
The menu changes seasonally to guarantee that only high-quality products are utilized, so you'll always be treated to a new gastronomic journey no matter when you visit.
Carte Blanche is sure to impress, whether you're searching for a relaxed lunch with friends or a romantic supper for two.
Steaks are practically the favorite food of Americans as it is used to serve many meals. Check out the 10 Most Expensive Steaks In The World In 2022
3. Tei-An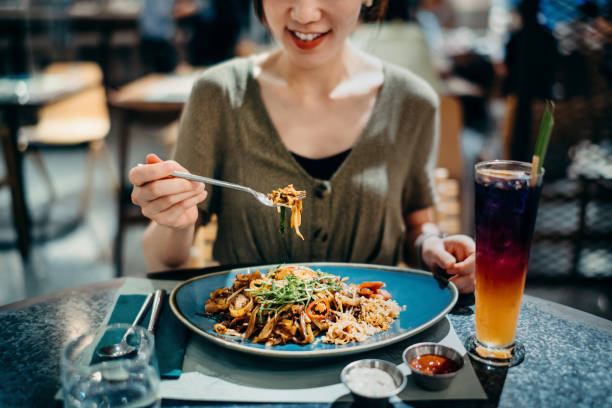 Address: 1722 Routh St #110, Dallas, TX 75202
Tei-An is one of the most expensive restaurants in Dallas, but it's also a hidden gem. Teiichi Sakurai's ramen is legendary, and it's well worth the money.
To begin, make a bowl of soba noodles. Because it is the best, this is the only noodle you will find here. There are three options for ordering: hot or cold soba, or a specialty bowl.
You can order hot or cold soba with a variety of dipping sauces, including kama-age (hot) and tsume (cold), as well as toppings like wagyu beef or tempura shrimp.
The cold version with tsume sauce and either shrimp tempura or sake-braised pork belly is our recommendation.
The special bowl is similar but includes a variety of toppings such as shiso leaf-wrapped chicken and duck liver dumplings, sushi, seasonal veggies, and more.
The special has a deeper broth than the ordinary soba and includes an egg, which enhances an already great dish.
Our favorite dish from my two visits to Tei-An this week was the matsutake soba, but the teishoku is always soothing, no matter the season.
Related Post: 10 Most Expensive Cities in California
4. Shoyo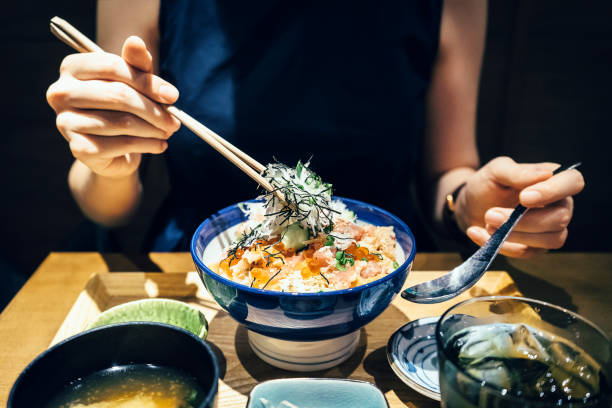 Address: 1916 Greenville Ave. in Dallas
Shoyo, a new Japanese in Deep Ellum, is one of the 5 star restaurants in Dallas. It's a sushi and sake bar that also serves hot pots and noodles from Japan.
Shoyo is pricey not only because of the food but also because of the ambiance, which is very sophisticated and has a lovely rooftop patio.
Because of its position, Shoyo has a fantastic atmosphere. It's in Deep Ellum, an artsy district with a plethora of pubs and eateries. The restaurant itself includes a lovely rooftop patio with views of downtown Dallas, as well as an outdoor dining area on one side. 
Shoyo serves real Japanese cuisine, which sets it apart from the majority of Dallas sushi eateries.
They have a variety of sushi rolls, including "Hand Rolls" (wrapped up pieces of seaweed with rice and fish within) and "Nigiri" (rolled up pieces of seaweed with rice and fish inside) (small pieces of raw fish on top of rice).
Traditional Japanese cuisine such as ramen noodles or udon soup with seafood toppings are also available.
5. Georgie By Curtis Stone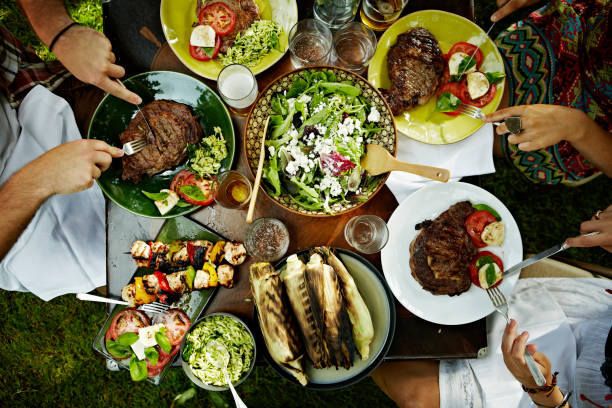 Address: Georgie 4514 Travis St., Dallas
You owe it to yourself to visit Georgie the next time you're in Dallas. It's one of the most stunning eateries we have ever seen.
The cuisine is delicious; the prices are expensive, making it one of the most expensive restaurants in Dallas, and the service is great — everything you'd expect from a restaurant in such a spectacular position. It's all about the ambiance, and Georgie excels at it. You know you've arrived somewhere amazing the instant you walk through the door.
Two dining rooms are available: one is more traditional and features chandeliers, while the other is more casual and overlooks the sculpture garden. The second room boasts some of the nicest views of any Dallas restaurant — it's impossible not to have a great time at Georgie!
SEE ALSO: 10 Most Expensive Restaurants in Houston
6. Nusr-Et Steakhouse
Nusr-Et is located at 1900 N. Pearl St. in Dallas.
Nusr-et Steakhouse is a Turkish steakhouse chain that is known for being one of the most expensive restaurants in Dallas.
The Turkish Steakhouse is owned by Nusret Gokce popularly known as 'Salt Bae' who is renowned for his salt-sprinkling method.
Prices for a meal at the Turkish steakhouse range from $100 to more than $500 per person. Tomahawk steaks and a gold-infused burger are among the foods on the menu.
It's recognized for its opulent décor, top-notch service, and the fact that Salt Bae himself frequently dines there.
7. Monarch
Address: 1401 Elm Street, 49th Floor, Dallas
Book a reservation at Monarch, the restaurant at 1401 Elm St 49th Floor, Dallas, if you want to experience true luxury in Dallas.
If you can tear your gaze away from the views of downtown Dallas long enough to look at your food, the views from this contemporary eatery's terrace are just magnificent.
According to Dallasnews, the cuisine here changes with the seasons, but one dish, in particular, has become outstanding: cornmeal-crusted oysters with horseradish mignonette and caviar.
You've never eaten oysters like these before, and neither have we, so relax and enjoy. Diners and critics alike have praised the restaurant, with some even proclaiming it to be Dallas' best restaurant.
It's a terrific spot for a special occasion, lunch, or a romantic night. The service is impeccable, and the menu is jam-packed with delectable alternatives. Pan-roasted grouper, wood-grilled octopus, pork tenderloin, duck breast, and filet mignon are among the most popular dishes.
Oysters on the half shell, lobster soup, and miso-marinated blackfish are just a few of the delicious seafood options.
8. Fogo De Chão Steakhouse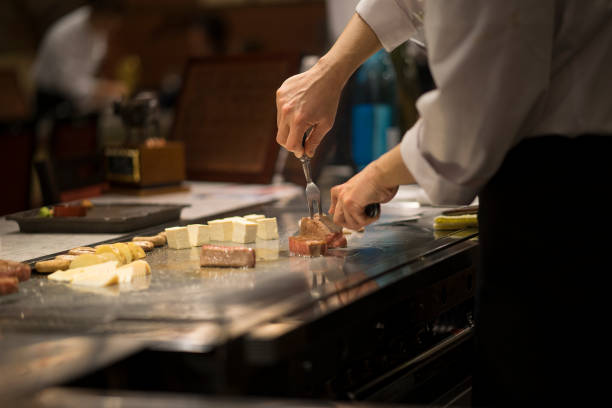 Address: 2619 McKinney Ave #150, Dallas.
Fogo de Cho Steakhouse is an elite Dallas restaurant with a distinct and exquisite dining experience. The magnificence of the Fogo de Cho dining room takes your breath away from the moment you walk in.
With lofty walls and windows that look out over the city, the tables are nicely spread out. The wine selection is broad, featuring a wide range of wines from throughout the world. This makes finding a suitable bottle for any occasion simple.
The staff will gladly assist you in making your selection so you can relax and enjoy your dinner without worrying about making a mistake.
This is the place to go if you're looking for a romantic evening!
10. Fearing's Restaurant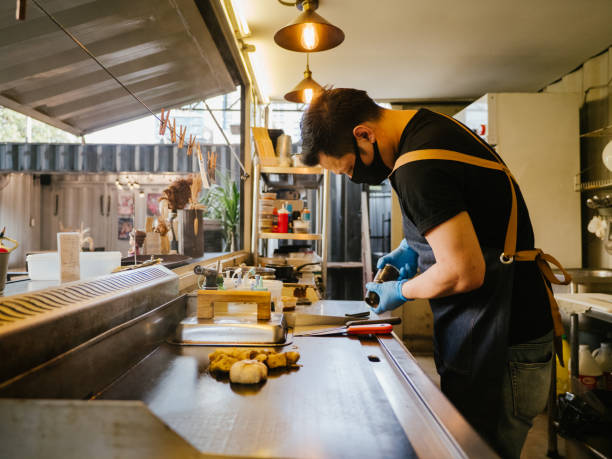 Address: Dallas, Texas, 2121 McKinney Ave.
Fearing's, the restaurant of the Ritz-Carlton Dallas, is one of the most expensive restaurants in Dallas. It's also one of Dallas' most romantic restaurants.
Adam Tihany designed it and has a large chandelier made of recycled wine bottles and a live wall in the bar, among other unusual design aspects.
Fearing serves recipes created by Dean Fearing, dubbed the "Father of Southwestern Cuisine" at one time. Fearing has been cooking for almost 30 years, and his cuisine incorporates elements of Mexican, Asian, Cajun/Creole, and Southwestern/Texan cuisine, including cactus, avocado, and chili peppers.
Fearing's menu changes with the seasons to highlight the finest ingredients available. Daily specials are also available, dependent on what's in season. Breakfast, lunch, dinner, Sunday brunch, and even a kids' menu (yes, there are options other than chicken fingers!) are all available at the restaurant.
The restaurant is open from 6:30 a.m. until 10 p.m. every day (with brunch served on Sundays from 11 am to 2 pm).
Conclusion
While we have always known Dallas for its flair, the city now has more ultra-expensive restaurants than it has ever had. This is mainly because food costs are inflated, restaurant workers are seeking higher compensation, and rent isn't cheap at some of the most exclusive locales.
Nevertheless, there are equally a couple of affordable restaurants one can breeze into and have a good meal. But, we cannot compare the experience to what you will get in the most expensive restaurants in Dallas.
Frequently Asked Questions
New York City has the highest restaurant price index, according to Numbeo's poll. Santa Barbara, San Francisco, Boston, Los Angeles, and Honolulu are among the most costly cities in America to eat out.
Below are the foods Dallas is most known for
Chips and chile con queso (with a side of salsa, of course) aJ Gazmen/Flickr.…
Frito Pie. Zach Copley/Flickr.
Tex-Mex. Jeremy Keith/Flickr.
Fried okra and chicken-fried steak.
Fletcher's Corny Dog.
Frozen margarita.
Pecan pie.
Pecan pralines.
Chili is now the official state dish of Texas. The state of Texas is famous for its own version of chili con carne.
References
We Also Recommend