Are you battling the blues and looking for movies to get you out? Here are the top NetFlix movies for when you're depressed.
We all have days that we don't feel great and most times, all we can muster is just enough energy to lay on the couch and turn on Netflix.
Whatever the case is: whether you are in the mood again for reasons you can't quite place a finger on, or you got chewed out by your co-worker, or even worse, you had a misunderstanding with your partner, family, or friends and you are unsure of how to get over this cloud of emotions – you're not alone.
A reasonable number of people have been there too and when we asked, they let us know most of these movies on our list helped them pull through.
10 Best Netflix Movies to Watch When You're Depressed
Sometimes when you're depressed, all you want to do is to indulge in a little escapism; crawl into bed, and watch a movie. Most times, this is usually to break away from your reality and get lost in either movie that validates your experiences or feelings, or one that can get you to laugh until you're able to forget for a second that you were depressed.
Whatever kind of movies you're looking for to best suit your mood, we've got you covered. We have put together a list of movies to watch when you're depressed. We hope they work for you.
Do you have some time? You may want to check out: 6 Easiest Ways to Get Netflix for Free
Well, whichever you go for, don't forget to watch the 7th one on the list!
1. Silver Linings Playbook (2012)
We are starting with this movie because most of the people we asked said this is their go-to movie when they are down and depressed.
Starring Bradley Cooper, Silver Linings Playbook is about an unstable man who finds the strength to overcome the difficulties of her life in the figure of a young woman.
This movie accurately portrays the challenges of mental illness. It stares a man whose untreated bipolar disorder cost him his job and marriage.
If you're in a bad place and need a moment of escape, Silver Linings Playbook is medicinal because it demonstrates that one's mental illness does not define one.
And even more, a person going through depression or other forms of mental illnesses is still capable of loving as well as finding the strength and courage within themselves to accept that it's okay not to be perfect.
You can watch the movie here on Netflix
2. As Good As it Gets (1997)
This movie stares a miserable, lonely, and obsessive-compulsive disordered New York City best-selling romance writer who was rude to everyone.
His journey into his more complete life begins when he has to look after his gay neighbor's dog. He begins to soften and soon found that he could start and build a relationship with the only waitress who would serve him.
No matter how blue you feel, this funny, quotable, and immensely entertaining film, as described by Rottentomatoes, is sure to put some smiles on your face, As Good As It Gets is available on Netflix.
3. Amélie (2001)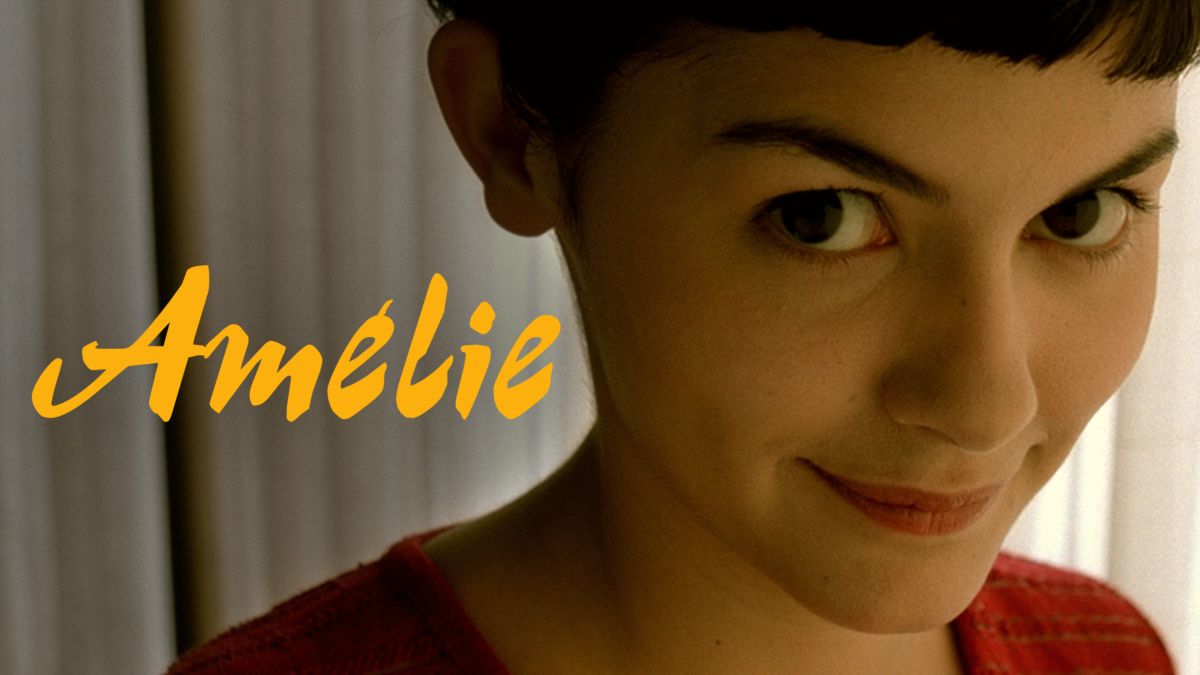 Amélie explores the journey of a young woman deformed from her social environment in the world while revealing all the intricacies that make up her unique way of acting.
It is a fanciful comedy about a young woman who discretely influences the lives of the people around her while she created a world of her own.
This movie teaches how someone who is lost in their imaginative thoughts can also be a source of happiness to the people around them. It is a feel-good movie to watch when you are feeling down and depressed. You can find the movie here.
4. Dolemite Is My Name
Dolemite is My Name features the story of a multi-hyphenate performer Rudy Ray Moore, whose alter-ego was Dolemite, and who spent his life proving naysayers wrong.
Eddie Murphy led the all-star cast in this hilarious movie. If you are having a bad day, this may just be your fastest way out no matter how bad it has been. You can watch Dolemite is My Name Here.
See the Top 10 Highest Paid Comedians in the World
5. Eat, Pray, Love (2010)
Eat, Pray, Love is about a woman who once had everything she thought she wanted when she got married, although an unhappy marriage.
Her life shatters when her marriage ends and after a painful divorce, she sets out on a journey of discovery which led her to Italy where she studied food and language, and then to India and Bali.
This is a feel-good biographical romantic movie about depression and overcoming depression you should add to your watchlist. It is based on the memoir Eat, Pray, Love by Elizabeth Gilbert.
6. Airplane
The Airplane has to be one of the funniest Netflix movies for when you're depressed. It follows a flight that suffers food poisoning, causing its passengers to be incapacitated.
Now, a rogue pilot who has a drinking problem must work together with his ex-girlfriend turned stewardess, to bring the plane to a safe landing and protect its passengers.
If you want to have a good laugh, this is the movie to begin with. Watch the Airplane on Netflix here.
7. The Perks of Being a Wallflower (2012)
This is one of the best movies on our list. It was on the lips of almost everyone we asked; it was either they had read the book or watched the movie adaptation.
The Perks of Being a Wallflower movie is based on the book with the same title authored by Stephen Chbosky, who also directed the movie.
The movie follows a kid who suffers nervousness about starting high school and grieving from losing his best friend who had recently died from suicide.
This movie follows his journey of falling into and overcoming depression. If you are struggling with depression and anxiety, this might be a good watch for you.
8. World's Greatest Dad
This movie explores depression and other forms of mental illnesses and as well as demonstrates how a cult of personality can be formed and if not taken care of, get out of hand.
The movie is a satirical black comedy-drama featuring a dad whose son's death led him to achieve notoriety. It follows the story of a man who was given a chance to escape an empty life, but however, he ended up losing his self-respect.
The movie aims to help to increase mental health awareness. Also, it serves as a reminder that we always need to take a break once in a while to stay in touch and communicate with the people we share our lives with.
Also, you may want to see: 10 Best Zombie Movies On Netflix
9. It's Kind of a Funny Story
It's Kind of a Funny Story is a movie about depression and overcoming it. It is a blend of feel-good and light drama depicting the struggle with mental illnesses such as depression, anxiety disorders, and overthinking.
On the flip side, the feel-good comes with overcoming these issues with the help of friends and a community of love and compassion.
The movie stares a high school student who is suicidal and admits himself to a psychiatric ward after he attempted suicide.
Basically, the movie is focused on how people who struggle with mental issues could still find happiness and joy through intentional healing and therapy. Also, it teaches that depression doesn't only stem from grief, trauma, or abuse but is also a result of simply living and living up to one's expectations.
If you're struggling with depression or any other form of mental illness, you need to add this movie to your watchlist or just watch here.
10. The Pursuit of Happyness
This movie features Will Smith, one of the highest paid celebrities, as a single father who found nowhere else to go to after he was evicted from his apartment together with his young son.
Although Will Smith will later land a job, the movie aims at demonstrating how to live through hardships and not give in to despair and how to create a better life despite the circumstances.
If you are having a hard time, this movie is sure to lift your spirits. You can watch it on Netflix here.
Conclusion
Depression and other forms of mental illnesses are no jokes. Although the signs cannot be seen most of the time, it is important not to ignore them.
We recommend you always find a way out. We hope this list of the best Netflix movies for when you're depressed can help you become aware of what depression is and how to overcome is as well as how to indulge in a little escapism.
FAQs Best Netflix Movies to Watch When You're Depressed
What's a good movie to watch when you're feeling depressed?
Silver Linings Playbook (2012)
As Good As it Gets (1997)
Amélie (2001)
Dolemite Is My Name
Eat, Pray, Love (2010)
Airplane
The Perks of Being a Wallflower (2012)
World's Greatest Dad
It's Kind of a Funny Story
The Pursuit of Happyness
What is the number 1 saddest movie on Netflix?
The Florida Project. A24. …
Mudbound. Netflix. …
Into the Wild. The story of Chris McCandless is equal parts heartbreaking and inspiring. …
Marriage Story. Netflix. …
Roma. ONE Media. …
First They Killed My Father. …
Beasts of No Nation. …
To the Bone
What movies deal with depression?
Silver Linings Playbook (2012)
As Good As it Gets (1997)
Amélie (2001)
Dolemite Is My Name
Eat, Pray, Love (2010)
Airplane
The Perks of Being a Wallflower (2012)
World's Greatest Dad
It's Kind of a Funny Story
The Pursuit of Happyness
References
We Also Recommend