Most of us struggle with social isolation. Even the most introverted introverts will struggle if cut off from the outside world, but if we're lucky, we can manage that struggle by going for a walk or sitting on a porch now and then. But what if you have a loved one who cannot leave the house? That's a whole new battle.
If you have someone in your life in quarantine or otherwise isolated, you probably want to do everything you can to make them feel safe, loved, and entertained. As a result, we have compiled a list of the best quarantine gift ideas to make your isolated loved one's life easier.
20 Best Quarantine Gift Ideas for a Loved One

1. Box Full of Goodies

You know your family member, friend, or neighbor best, so consider what they enjoy.
Is it a new book or magazine to keep them entertained or a selection of treats or chocolates to satisfy their sweet tooth? Maybe a fancy water bottle for that loved one who loves to exercise? Some pampering items such as a face mask, candle, and hand cream should also be considered.
Any effort counts, and these gifts will help them feel special during their quarantine time.
Read: 18 Ways to Simply Make Someone Smile For You Always
2. Kindle Paperwhite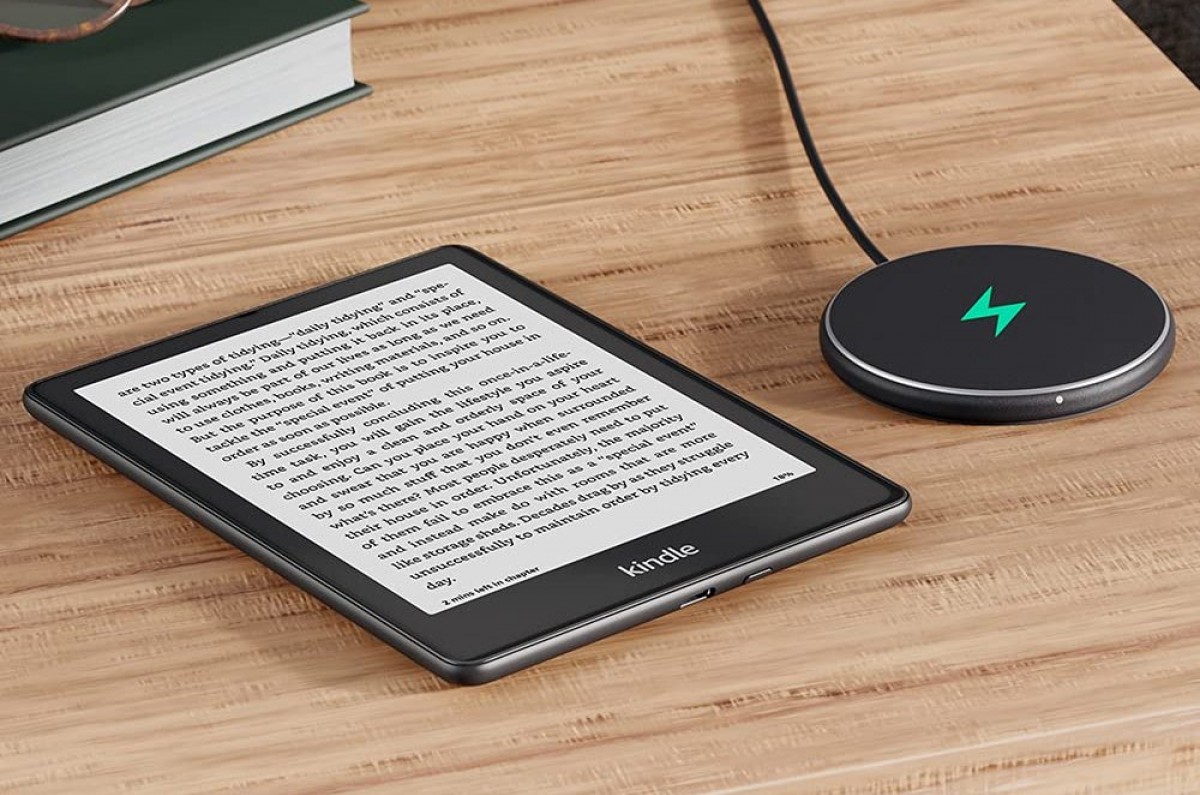 Under normal circumstances, people frequent the library, but this is not an option if you are in quarantine. What is the solution? It's time to embrace e-books wholeheartedly. The Kindle Paperwhite is popular due to its simplicity and convenience.
It doesn't have many distracting features, but there are a few (the light-up screen! The storage!) that will make you realize the value of e-books.
Amazon will also provide you with a massive library. This is one of the wonderful quarantine gift ideas for your loved ones.
3. Yoga Kit

Not everyone will spend their quarantine period doing burpees and learning to walk on their hands. Getting the opportunity to move your body is critical for both physical and mental health. If you know someone in quarantine, they may be experiencing this frustration.
A yoga set, which includes everything they need for most yoga sessions, can be a sweet relief for them.
The kit will include everything they need to get started on the road to wellness. With a treasure trove of yoga videos online, whoever you give this to is sure to put it to good use. This is one of the wonderful quarantine gift ideas for your loved ones.
Read: 20 Sustainable Christmas Gift Ideas
4. Zoom Subscription
Is there anything more enjoyable for a quarantined person than being able to see the faces of their favorite loved ones at the touch of a button? Many of us use Zoom for daily business calls, but it can be a wonderful application that connects them to the outside world for someone in quarantine.
Zoom provides free subscriptions that allow users to host 40-minute calls, but if you want to access the full set of features, you'll need to upgrade to a paid subscription. Your loved one can invite up to 100 people, hold calls for up to 24 hours, and even record calls if desired.
It's the ideal gift for people who want to stay in touch with loved ones they can't see right now.
5. High-Quality Lotion Set

It's true what they say: after soap, the most important quarantine item is some good lotion. Nobody wants to leave quarantine with painfully chapped hands, but it's unavoidable for someone with sensitive skin.
Unless they have access to some truly amazing hand lotion. This is one of the wonderful quarantine gift ideas for your loved ones. 
6. Meal Kits

There's a reason meal kits are so popular. These super-convenient meal boxes deliver recipes, ingredients, and dishes right to your door, making it easier to prepare gourmet meals that would otherwise be out of reach.
Anyone in quarantine has most likely been doing a lot of extra home cooking recently, and these boxes are a great way to avoid getting stuck with the same boring meals repeatedly.
This will be a well-appreciated quarantine gift to your loved ones. 
7. House Plants

Some of us are fortunate enough to have backyards where we can spend an afternoon safely, but this is not the case for everyone. Being quarantined can be disheartening and depressing. What should you do if a loved one is in this situation? Bring the outdoor experience to them!
You can do this with a box full of easy-to-take care potted plants.  If that sounds like a bit much, you can also browse for individual plants, looking for ones that fit any living situation.
8. Indoor Herb Garden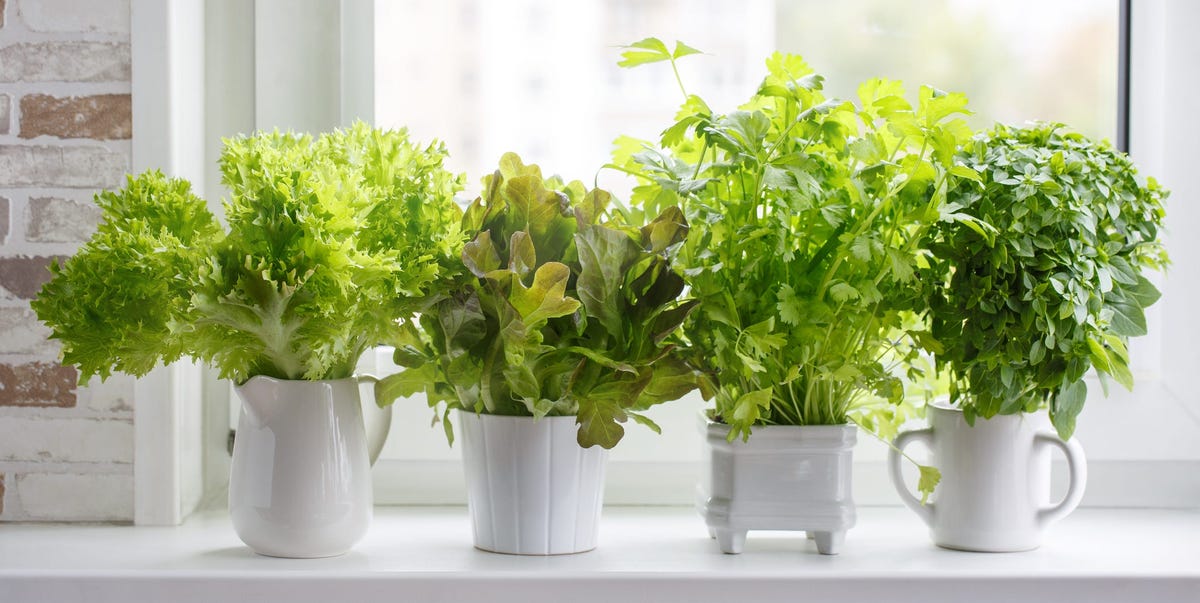 Growing your herbs is the only thing better than buying them. Not only do you get herbs that are literally as fresh as they can be, but you also get the opportunity to be self-sufficient—and yes, you avoid going to the store for one more thing.
An indoor herb garden can be extremely beneficial to someone in quarantine. It's always nice to bring some greenery into the space, but it can also feel good to look after something. Life may be a blur, but at least three tiny plant babies rely on you!
An indoor herb garden is one of the best quarantine gift ideas to consider. 
9. Fluffy Socks

When you give socks as a gift, you are providing someone with both literal and figurative comfort. Socks are a thoughtful item to send friends and family that they can enjoy in their own homes, which is especially important for someone in quarantine.
This is one of the best quarantine gift ideas to consider. 
10. Gravity Blanket

A massive blanket gently hugging you is exactly the kind of comfort someone in quarantine requires. If you have a friend or family member who is becoming anxious while in quarantine, or if they want to upgrade their TV-watching setup, this would be an excellent gift. Some of its best qualities make it ideal for quarantine.
Glass beads add weight to this blanket, and while it applies a nice amount of pressure, it's not overpowering. While it's cozy, it's not overly hot, so it can provide comfort even if the person wearing it is too flustered for extra layers.
Best of all, the removable exterior of the Gravity Blanket is machine-washable, so you don't have to worry about it if used by someone who is ill.
11. Hydroflask
Double-wall vacuum insulation keeps liquid temperature stable for hours; your quarantined friend or family member will be able to keep temperature-perfect fluids close at hand all day without constantly needing to get up for more ice or to reheat, making them more comfortable and hydrated.
12. Gift Cards to Local Restaurants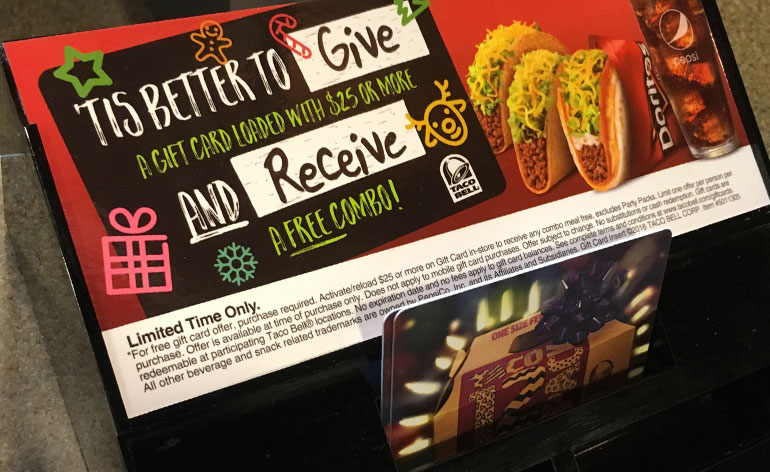 We've arrived at the most important gift of all: food! A gift card to their favorite restaurant will make your quarantined friend happy. They can choose whether to order takeout or keep the card until they dine in again.
This is also an excellent way to stay local treasures afloat. This is one of the best quarantine gift ideas for your loved one. 
13. Puzzle

If you know your loved one is bored in quarantine, puzzles are a great way to keep them entertained – especially personalized ones!
Choose a cute photo of friends or family that can be turned into a 100 to 1000 piece puzzle – it's a great way to remind someone of a special memory. This is one of the best quarantine gift ideas to give that bored friend. 
14. Disney Subscription
One of the silver linings of not being able to go out is finally catching up on some of your favorite shows and movies. Disney+ includes new releases,classics, series, and Originals from Disney, Pixar, Marvel, Star Wars, and Nat Geo.
Hulu offers over 80,000 episodes of all types of TV, including hit series, ground-breaking Hulu Originals, and children's programming. This is one of the wonderful quarantine gift ideas for a loved one. 
15. Chocolate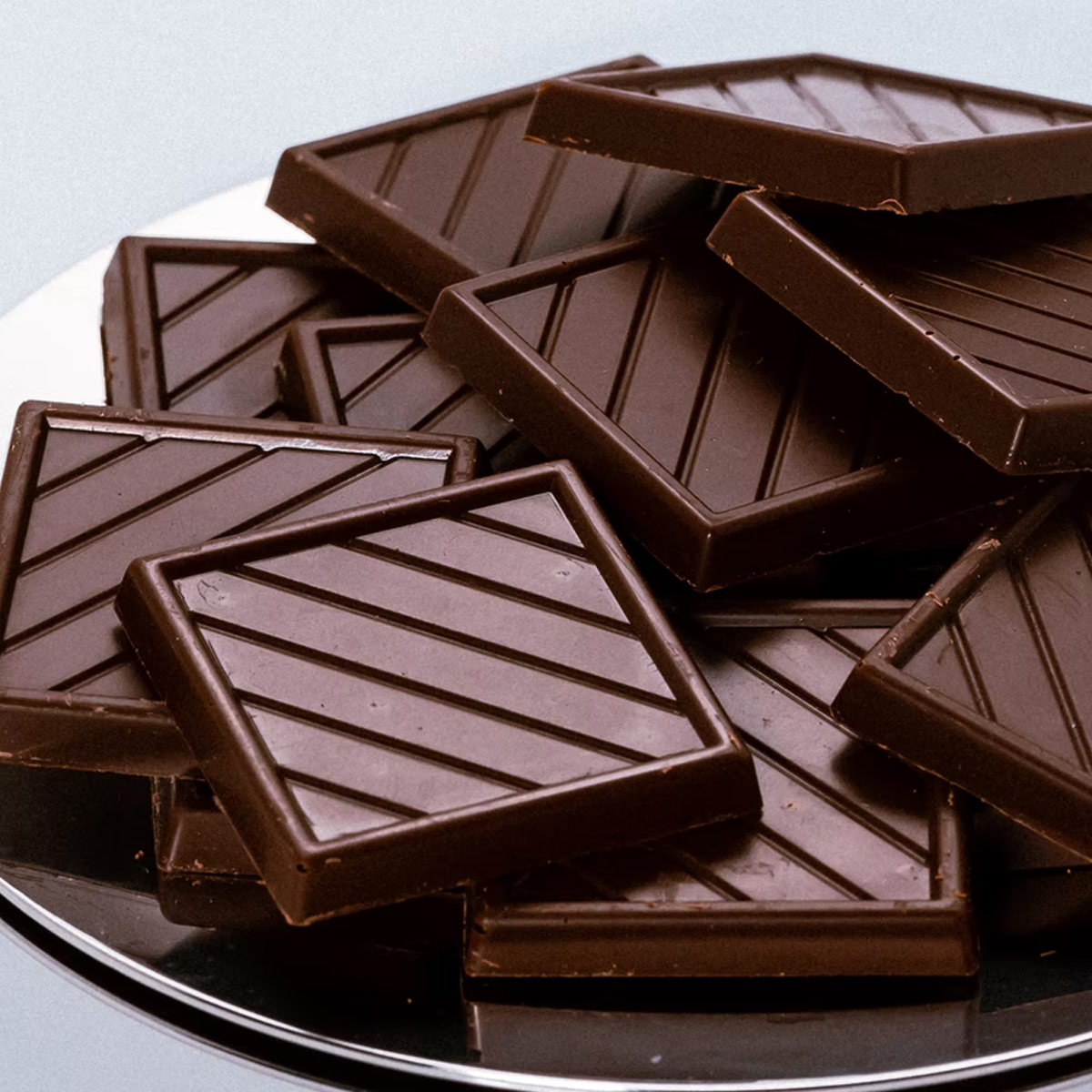 When it comes to quarantine, carbs don't count! This is the best quarantine gift for a mom. Please give her a delicious chocolate cupcake.
These delicious nibbles come in a variety of occasion-themed gift boxes, allowing her to satisfy her sweet tooth during the quarantine.
During a lockdown, chocolate is also an excellent way to celebrate Mother's Day. 
16. Customized Postcards

With these enticing Quarantine gift ideas, you can go back in time. Send an event postcard to your loved ones with a personalized message about how much they mean to you. Use stickers, strips, and decorative tape to add a personal touch.
Put some effort into this gift – these snail mail quarantine gift ideas for friends are sure to make someone smile, especially if used as quarantine birthday gifts.
17. VR Headset

This could be an expensive proposition. This gift, on the other hand, is fantastic! VR gaming headsets will make his heart sing if you have a gamer companion.
With this incredible technology, they can take their gaming experience to an unprecedented level. This is one of the best quarantine gift ideas for that gamer friends. 
18. Painting Lessons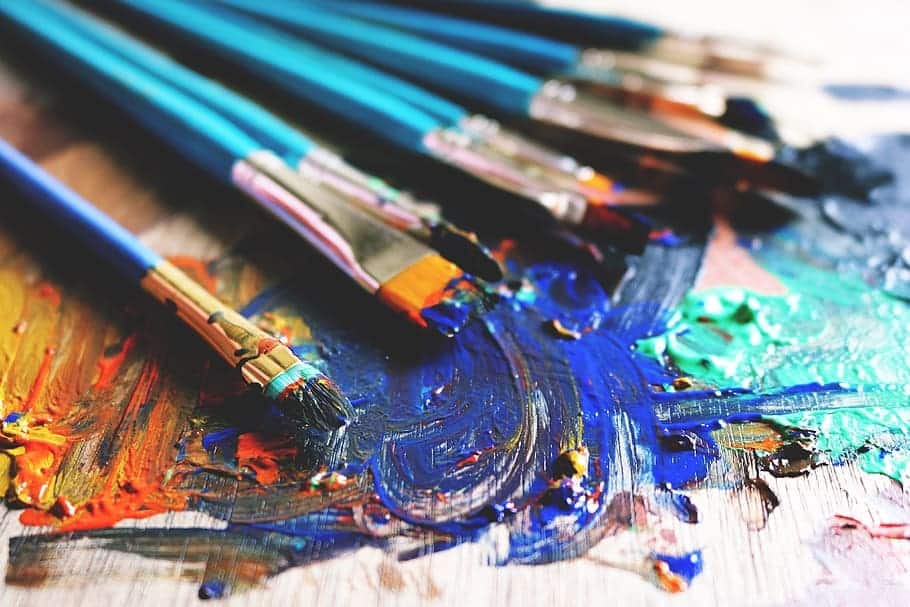 Excessive energy invested at home will drive anyone insane – which is why having some good times diversion can keep the blues at bay. Give your loved ones a new hobby by giving them painting supplies and accessories.
You could even sign them up for painting lessons so they can put their talent to good use! This is one of the wonderful quarantine gift ideas for a loved one. 
19. Exploding Kittens Game

This absurd game is a simple choice. Detonating Kittens is a fast-paced Russian roulette game usually enjoyed with family and friends. This game is for people who like "little cats, blasts, laser pillars, and goats" – if that doesn't sound like a reason for an evening of laughter, we don't know what does!
This would be one of the best games for a fun night and also one of the wonderful quarantine gift ideas for a loved one. 
20. Ultra-Convenient Grocery Delivery Services

Managing grocery shopping is one of the most common sources of social isolation. This becomes even more difficult when you are seriously quarantined. You are unable to leave the house, but most grocery delivery services are overcrowded, unreliable, or charge exorbitant fees.
Fortunately, by investing a little more, you can help resolve these issues for a loved one. Unlike major grocery chain delivery services, Instacart Express allows you to buy products from multiple stores in a single shopping trip. You only need to pay a monthly fee. This is one of the best quarantine gift ideas for a friend.
Conclusions

So there you have it, 20 amazing Quarantine gift ideas that your loved ones would truly appreciate. Any effort counts, and these gifts will go a long way towards making them feel special when they are under quarantine.
It will also serve as a reminder to them that you are always thinking about them and they'll remain forever in your heart no matter the circumstances.
Frequently Asked Questions on Quarantine Gift Ideas for Loved Ones
What to get someone who is stuck at home?
Finding a gift for the homebody in your life may be the simplest task of the holiday season. What do you get for someone who never leaves the house? That's simple: pillows, blankets, movies, books, and tea mugs! Anything they can enjoy in the privacy of their bedrooms will suffice.
What gift should bring when staying with someone?
A grateful guest always brings a gift to their host as a token of their appreciation. There's no need to bring anything large or extravagant all the way there. A homemade treat from your hometown bakery, a lovely coffee table book, flowers, a nice candle, or a bottle of wine is all ideal.
What do you put in a quarantine gift basket?
Some of the best gifts for someone in quarantine are things that will keep them occupied and allow them to use their imaginations. If you're putting together a quarantine gift idea basket for friends and family, don't forget to include some entertainment options. Books, coloring books, and card decks are all excellent options.
What gift should I give my first friends?
Anything that can be used as a conversation starter, or even a game that involves asking a lot of questions about each other, can be a good gift idea for a first meeting, especially if you don't know much about her. A fun activity can make your meeting more interesting and relieve both of your stress.
What should I get my neighbor as a holiday gift?
Items such as hot chocolate, sugar cookies, homemade chocolates, or a breakfast gift basket all make great holiday food gifts for neighbors.
References
Recommendations