Israel is popular for its innovation and technology, evident in its products. In 2023, several products made in Israel have gained international recognition and have gone viral.
From cutting-edge technology to everyday household items, these products showcase Israel's diverse range of creativity and expertise. This article will highlight the top 50 made-in-Israel products that have caught the world's attention in 2023.
From high-tech gadgets to beauty products, these items are sure to impress and inspire. Get ready to discover the latest and greatest products in Israel in 2023.
Top 50 Made In Israel Products That Went Viral In 2023
#1. PillCam: Given Imaging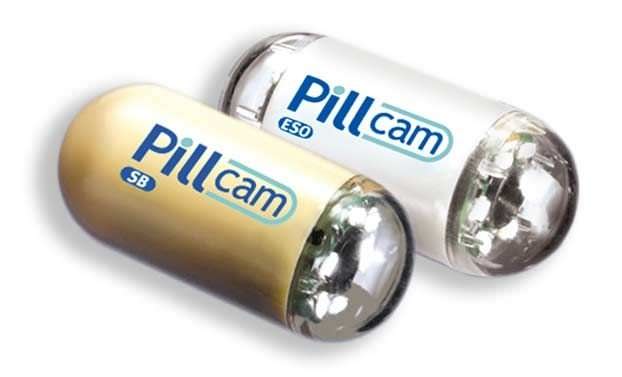 Given Imaging, which Dr. Gavriel Meron started in Yokneam in 1998, changed the world of G.I. diagnosis by putting a tiny camera in a pill. This camera, called the PillCam, can see and find problems in the G.I. tract.
The PillCam is now the best way to see inside the intestines, and they sell it in over 60 countries worldwide. It is one of the top 50 made in Israel products that went viral in 2023.
Read also: Top 50 Made In India Products That Went Viral | 2023
#2. ExAblate: InSightec
The FDA-approved MR Guided Focused Ultrasound from InSightec was named one of the best 50 inventions of 2016 by TIME magazine in December.
The Haifa company, which has been around for 13 years, has made a technology called ExAblate. This non-invasive, magnetic resonance-guided focused ultrasound surgery system destroys tumors inside the body by heating them.
The device has a lot of potentials to help with a wide range of medical issues, including many diseases that don't have treatments.
#3. Copaxone: Teva Pharmaceuticals
A doctor made Copaxone (glatiramer acetate) at the Weizmann Institute of Science in Rehovot. It is now the most popular treatment for multiple sclerosis in the world.
The drug they sell is by Teva Pharmaceuticals, based in Petah Tikvah. The FDA approved it in 1996. Teva is one of the top 15 pharmaceutical companies in the world, with 46,000 employees. It is also the largest manufacturer of generic drugs.
You should read: 10 Most Expensive Movies Ever Made
#4. Sambucol
Sambucol, an elderberry extract made by Israeli virologist Dr. Madeleine Mumcuoglu, is the first line of defense for many people against the flu.
Elderberry used folk medicine for a long time. Mumcuoglu spent a lot of time studying it. When he found the most important active ingredient, he turned it into a natural formula that is now one of the most popular homeopathic flu treatments on the market.
Studies in the lab have shown that Sambucol works against human, pig, and bird flu strains. They sell it in the U.S., Europe, and in Asia.
#5. Argo Medical Technologies: ReWalk Exoskeleton.
On the hit T.V. show Glee, everyone remembers the first time paraplegic Artie Abrams got up and walked. The significant change from being in a wheelchair to walking was made possible by a real product called the ReWalk robotic exoskeleton, which Argo Medical Technologies created in Yokneam.
After an accident left him paralyzed from the waist down, Israeli electrical engineer Dr. Amit Goffer came up with the idea for ReWalk.
The device has motorized joints in the leg braces and a backpack battery system that lets people with paraplegia walk and climbs stairs without help for up to 12 hours a day.
#6. WatchPAT 200: Itamar Medical
WatchPAT 200: Itamar Medical is in Herzliya; Itamar Medical made a tiny sleep lab that can be worn on the wrist and one finger to find the cause of sleep problems and figure out how to fix them.
The world-famous Cleveland Clinic named WatchPAT one of the ten best medical innovations of 2010 because it allows patients diagnosed at home in their beds instead of at hospital sleep clinics.
Sleep experts think that sleep disorders cause many accidents at work and on the road, as well as sexual problems and depression. It is one of the top 50 made in Israel products that went viral in 2023.
Read also: 15 Best Easy Handmade Gift Ideas
#7. TransPharma Medical
Imagine a way to give a vaccine or other drug, usually injected without pain. TransPharma Medical, based in Lod, spent nearly a decade perfecting a way to do just that. Its ViaDerm drug delivery system uses a painless applicator that can't fail and is filled with drug patches. The battery-powered applicator lets the medicine get into the bloodstream through the skin.
ViaDerm got tested in clinical trials in several countries with the help of big pharmaceutical companies. The goal is to find a good alternative for people who take daily medications like diabetes and osteoporosis.
Read also: How 11 Billionaires Made Their First Million
#8. EndoPAT: Itamar Medical
Itamar Medical also made EndoPAT, a heart-smart device that measures cardiac health with a fingertip test and can even tell if a patient will have a heart attack in the next seven years.
The prestigious Mayo Clinic has given the device its stamp of approval. It has two small probes that hook up to each index finger. It is one of the top 50 made in Israel products that went viral in 2023.
#9. Brainsway
Jerusalem-based Brainsway made a revolutionary, painless, and non-invasive deep electromagnetic stimulation device for the brain that can help people with addiction, depression, autism, Alzheimer's disease, schizophrenia, and many other brain disorders.
During the 15-minute treatment, the patient wears a helmet with a coil that sends electromagnetic energy to the part of the brain that needs stimulation. Successful trials are going on in Europe, North America, and Israel.
#10.Proneuron Biotechnologies
Prof. Michal Schwartz's research at the Weizmann Institute of Science in Rehovot, which won the Proneuron Biotechnologies Award, has led to promising new treatments for acute spinal cord injuries.
The late actor Christopher Reeve went to the Israeli biotech company Proneuron Biotechnologies and said that Israel was the world's center for research on how to treat paralysis.
With help from the Michael J. Fox Foundation, Proneuron began making treatment for Parkinson's disease in 2007.
Check out: How Long Does It Take To Receive Money on PayPal | 2023 Full Step Guide
#11. Babysense
Babysense is a device that keeps babies from dying in their cribs. It doesn't need to be touched or send out any radiation. The Israeli company HiSense made the device, which has been on the market since 1992. It watches a baby's breathing and movement through the mattress while it sleeps.
If a person stops breathing for more than 20 seconds or slows down to less than ten breaths per minute, a sound and light alarm goes off. It is one of the top 50 made in Israel products that went viral in 2023.
#12. Deep Breeze
Chronic obstructive pulmonary disease (COPD) is a lung disease that gets worse over time and affects about 200 million people. Many of these people have to go to the hospital more than once yearly.
Deep Breeze, in Or Akiva, has made an innovative medical device that will let COPD patients be watched remotely from their homes. It can also take pictures, diagnose, and keep an eye on people with asthma, congestive heart failure, and other lung diseases.
This is the second generation of the Deep Breeze vibration-response imaging technology used in hospitals and got approved by the FDA in 2007. It is used all over the world.
#13. First-Care Products: Emergency Bandages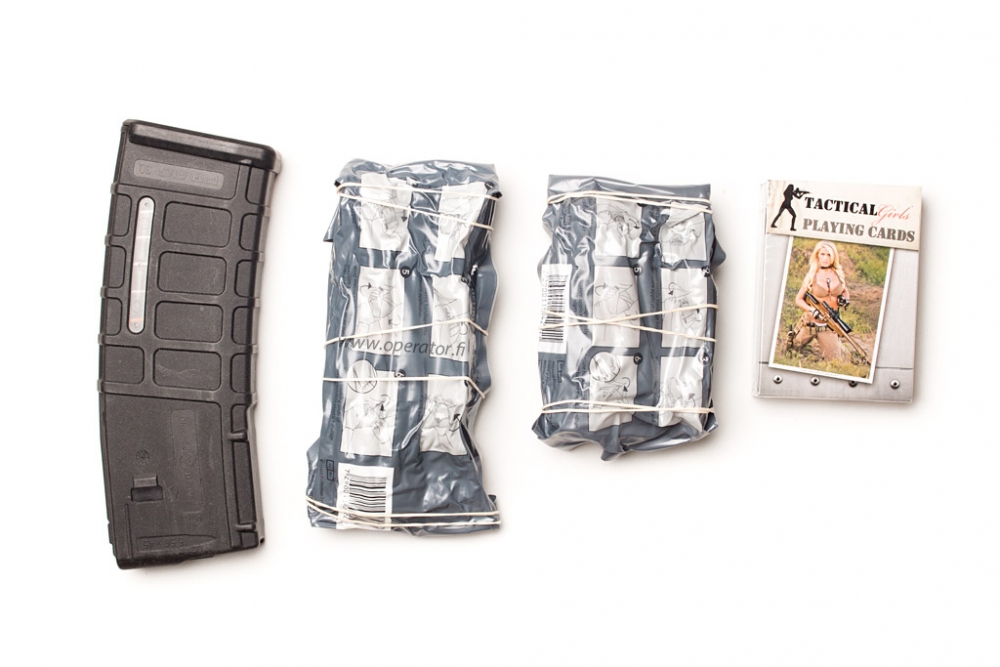 An Israeli military medic named Bernard Bar-Natan came up with the Emergency Bandage because he saw that bandages hadn't changed in decades. You can use it to stop bleeding from wounds damaged in the field. First used to save lives during a NATO peacekeeping operation in Bosnia, armies and special forces of the United States, Australia, New Zealand, and other countries now use it. First Care Products made it in Lod.
People say that the Emergency Bandage helped save the lives of U.S. Representative Gabrielle Giffords and others who got shot in Tucson in January 2011.
#14. Superbug Detective Kit
Prof. Nathan Citri, 91 years old and works at Hebrew University, just made a simple new diagnostic kit for superbugs resistant to antibiotics. It can tell what kind of bug it is in minutes instead of the five days it takes now.
Since superbugs are now one of the leading causes of death in hospitals in the U.S. and Europe, Citri's medical kit puts Israel in the fight against these dangerous new bacteria worldwide. The equipment now sells by a British company called BioConnections. It is one of the top 50 made in Israel products that went viral in 2023.
Check out: 10 Most Expensive Movies Ever Made
#15. LiteTouch: Syneron Dental Lasers
Today, about 12% of dentists worldwide have given up the painful drill in favor of lasers to shape teeth and gums. On the other hand, the wired fiber optics that carry the laser beam could be more convenient and easier to focus precisely.
Syneron Dental Lasers, which is in Yokneam, is changing everything with the LiteTouch dental laser, which doesn't need any wires or connections. The device has been on the market since 2007. It is popular in Europe and Asia.
#16. Cupron
Copper oxide is used in fabrics by the Israeli company Cupron to make a wide range of innovative products. These include a mask and latex gloves that kill flu germs and bacteria, socks that don't smell even if you don't wash them, and pillowcases that help reduce wrinkles while you sleep.
Cupron's product is called "the fabric that fights back" by the company's founder and CEO, Jeff Gabbai. The company says that treated materials are able to kill any bacteria, fungi, or viruses that come into contact with them.
You should read: How To Get The Madewell Student Discount? | 2023
#17. Disk-on-Key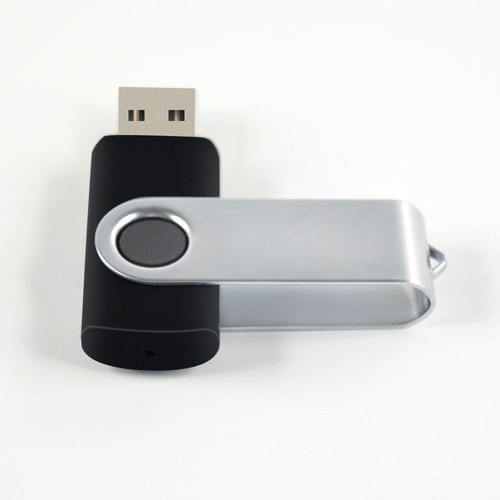 M-Systems, a company started by three Israelis, came up with the idea for the Disk-on-Key. Since it came out in September 2000, the data storage device has become almost as standard worldwide as the paper clip. It is one of the top 50 made in Israel products that went viral in 2023.
In 2005, P.C. World said that the device was one of the top 10 gadgets in the last 50 years. In 2006, the U.S. company SanDisk spent $1.6 billion to buy M-Systems.
#18. Windows NT and Windows XP Operating Systems
Microsoft's two most popular operating systems, N.T. and XP, were mostly made in Israel. Microsoft has been in Israel for a long time and has two research and development centers in Herzliya that employ 600 people.
In 2008, Steve Ballmer, the CEO of Microsoft, said that the company is just as much Israeli as it is American. Last year, Microsoft Israel noted that it was working on 13 new products at its offices. Microsoft said it is opening its first-ever startup incubator in Israel in March.
#19. Checkpoint Software Technologies Inc.
Checkpoint Software Technologies was started in 1993 by Gil Shwed, then 25 years old, and two of his friends in a small apartment in Ramat Gan. They made the modern commercial computer network firewall, which keeps computers worldwide safe from cyberspace's dangers.
Today, the company is one of the top providers of I.T. security solutions worldwide, with about 2300 employees and 100,000 customers. It is one of the top 50 made in Israel products that went viral in 2023.
Read also: 7 Legit Ways On How To Earn Bitcoins For Free In 2023 | Totally Free
#20. ICQ
Everyone in Israel knows the story of ICQ, a computer program for instant messaging made by five young computer geeks from Israel.
In 1996, the entrepreneurs gave away the first version of their program. One of them was the son of Internet expert Yossi Vardi. The world went crazy over the first instant messaging service that worked across the Internet.
After two years, AOL bought the company for $407 million. At the time, the most money got paid to buy an Israeli tech company. In April 2010, AOL sold ICQ for $187.5 million to Digital Sky Technologies.
#21. SandyBridge and Centrino processors: Intel
Intel Semiconductor, which makes chips, makes SandyBridge and Centrino processors. One of the first multinational companies to move to Israel was Intel. In 1974, it opened a small chip design center in Haifa. This was Intel's first location outside of the U.S.
Intel Israel is now home to 7,800 people and is where the company's global research and development for wireless technology are based. Here, they made the 8088 processor and the Centrino and SandyBridge processors in millions of laptops worldwide.
Maxine Fassberg, the general manager of Intel Israel, said in March that the SandyBridge processor makes up 40% of the chip giant's revenue. In 2011, Intel Israel sent out $2.2 billion worth of goods. It is one of the top 50 made in Israel products that went viral in 2023.
Check out: How Top 11 Billionaires Made Their First Million
#22. Motorola Mobile Phone
Without Israeli expertise in mobile technologies, the cell phone would still look like a giant brick. Israeli engineers developed the first cell phone technology at Motorola's R&D center in Israel.
Most of the technology in your cell phone comes from engineering in Israel. From a tool that protects your mobile identity to a new way to type on your phone, Israeli technology keeps your phone from getting bigger and up to date.
#23. Oracle Israel and the Amazon Kindle
Israel made the Java platform, which is the best-selling Kindle from Amazon. About four years ago, Amazon contacted Sun, later bought by Oracle, and asked the company to make a custom platform so that the software could run on a new e-book reader that was still in the planning stages.
Sun gave the project to its research and development office in Herzliya, Israel, where it got designed and built. After several years, Amazon was happy with a prototype, and production began. Amazon is now the clear leader when it comes to e-readers.
You should read: Top 10 Sims 4 YouTubers With Large Subscribers | 2023 List
#24. H.P. Indigo: the printing press
When his company, Indigo, in Rehovot, launched the E-Print 1000 in 1993, Israeli inventor Benny Landa changed the digital printing world. It was a turning point for the printing industry because it let printers print directly from a computer file. It is one of the top 50 made in Israel products that went viral in 2023.
In 2001, Hewlett-Packard (H.P.) paid $650 million to buy Indigo. H.P. Indigo is the top company worldwide for commercial digital presses and the top company in the U.S. for high-volume digital presses.
Landa has more than 500 patents around the world. He will show off a new invention called monography digital printing in May.
#25. 3D sensing technology: PrimeSense

Today, the seven-year-old Tel Aviv company is the leading business provider of low-cost, high-performance 3D machine vision technologies for the consumer market. It is also central to Microsoft's Xbox and Kinect gaming systems.
#26. Anobit
An Israeli company called Anobit, which makes flash memory, has made a chip that makes flash storage products and systems last longer, work better, and cost less. The chips are already in the iPhone, iPad, and MacBook Air from Apple, as well as in a few Samsung products.
Apple bought the Herzliya company, which has been around for six years and has 65 patents, for an estimated $390 million in January of this year.
#27. Answers.com
Answers.com, an online question-and-answer site, is one of the best places to find answers. It is one of the top 50 made in Israel products that went viral in 2023.
Bob Rosenschein started the company in 1999. It has offices in both Jerusalem and New York. It's now one of the top 30 websites in the world, with about 50 million unique visitors a month in the U.S. alone and 75 million worldwide.
The NASDAQ-traded company, which includes WikiAnswers and ReferenceAnswers, was recently bought for $127 million by Summit Partners, an equity investor.
Also read: How Long Does It Take To Receive Money on PayPal | 2023 Full Step Guide
#28. Waze
An Israeli company called Waze has made a smartphone app that uses GPS data from users to figure out where traffic is moving or slowing down. If the GPS tracking is still, Waze thinks the car is still.
Waze was started in 2008 and is popular in big U.S. cities like Los Angeles, San Francisco, Boston, Dallas, and Washington, DC. It is also popular in Israel, Italy, France, Sweden, Costa Rica, Colombia, Panama, Venezuela, and Mexico.
Last July, when L.A.'s main highway was closed, ABC-TV used Waze to help viewers avoid traffic chaos. The news channel is now bringing the same partnership to other U.S. cities.
Check out this related article: How Long Does It Take To Receive Money on PayPal | 2023 Full Step Guide
#29. Babylon
Even though we all live in the same place, we don't all speak the same language. Babylon.com has now become the official online translator for the whole world.
The company has been around since 1997 and offers online users a dictionary, translation software, tools for learning languages, and ways to improve their English writing. It is one of the top 50 made in Israel products that went viral in 2023.
The company is available in 75 languages and has over 100 million desktop installations in 231 countries. Every day, 40 million unique visitors come to the site.
#30. Shaker
Shaker has made a virtual bar app that has won awards and takes Facebook to the next level. With the Facebook app, people can re-create social situations online and meet up with friends who like the same things they do.
Five students started the company at the Herzliya Interdisciplinary Center (IDC). In the last six months, investors like Motorola Mobility Ventures, Michael Arrington's CrunchFund, Eric Schmidt's Innovation Endeavors, and Lady Gaga's manager Troy Carter have given the company more than $17 million in funding.
The company won the prestigious Startup Battlefield contest at TechCrunch Disrupt San Francisco in September last year. In February, the company worked with the NBA to create the first online arena for NBA fans.
Also see this article: 10 Most Expensive Movies Ever Made
#31. Quicktionary
The Quicktionary is a portable electronic pen that can scan printed text and instantly translate it word for word into other languages. The translation is shown on an LCD screen and saved in memory so you can send it to a computer.
Wizcom Technologies, which used to be based in Jerusalem but has since moved to Massachusetts, made the device. It is one of the top 50 made in Israel products that went viral in 2023.
#32. Powermat
Powermat gives you a better way to deal with all those power cables running under your desk or around your kitchen. The Jerusalem-based company lets you put a power grid in almost anything, like a desk, a kitchen counter, airport seats, or the inside of a car. All you have to do is put your electronic devices on a power hotspot.
Powermat is sold in the U.S. by Homedics, and it has big deals with both Duracell and General Motors, which makes cars in the U.S. G.M. put $5 million into the company and plans to put Powermat chargers between the seats of the Chevy Volt, which is a hybrid electric car.
#33. Magshoe: IDO Security
We all hate taking our shoes off at airport security, but now we won't have to. Thanks to IDO Security. The company's Magshoe Shoe Scanning Device is a simple step-on device that takes seconds to scan the lower body and feet. It improves security and cuts down on lines, a massive relief for flying people.
Also read:Member First Mortgage Review 2023: Plans, Interest rate
#34. Objet
Objet, an Israeli company that makes 3D printers, recently announced that it would merge with Stratasys, an American company that makes 3D printers. The merger will create a $1.4 billion company with headquarters in both Eden Prairie, Minnesota, and Rehovot, Israel.
Objet was started in 1998 by Israeli printing engineers with a lot of experience. About 440 people work for the company, and more than half are in Israel. Stratasys will keep coming up with new and exciting ways to use 3D printing for customers worldwide.
#35. Playstation3 – IBM Haifa
Circuit technology experts at IBM's Haifa Development Lab were a big part of making the cell broadband engine chip controller that powers the Sony Playstation3, which came out at the end of 2006.
The idea for the powerful chip came from Sony, Toshiba, and IBM. Thirty researchers in Israel worked together to make the idea into a real product. On its first day on the market, the Playstation3 sold 197,000 units. In the first six weeks, it sold a million.
IBM R&D Labs in Israel opened in 1950 and now has about 1,000 employees at the Haifa Research Lab, the IBM Israel Systems and Technology Group Lab, and the IBM Israel Software Lab. Cities like Haifa, Tel Aviv, Herzliya, Rehovot, and Jerusalem are among these places.
#36. Urban Aeronautics: X-Hawk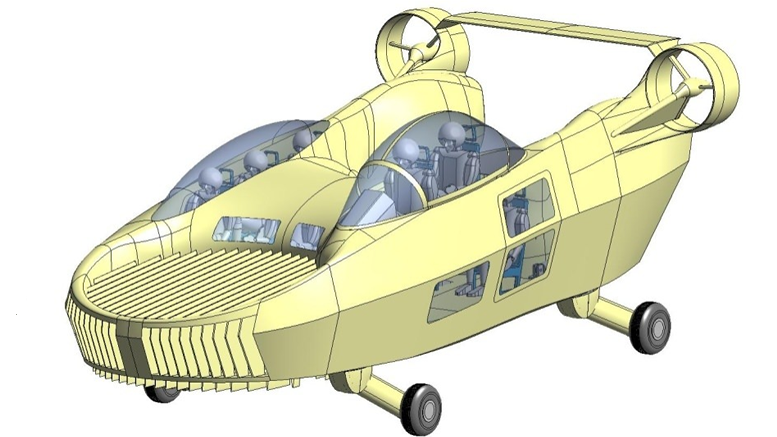 Even though Israeli engineer Rafi Yoeli has been working on a flying car for ten years, the idea still sounds like something from the future. The vehicle, the X-Hawk, and a smaller, unmanned version, the AirMule, are meant to be used in search-and-rescue missions where a helicopter would be useless or dangerous.
The X-Hawk is a plane that can take off and land vertically and has no visible rotors. Yoeli's company, Urban Aeronautics, made the flying car. It is getting a lot of attention all over the world.
See thsi related article: 15 Highest-Paid High School Football Coach in Michigan| 2023
#37. Drip irrigation: Netafim
It's crazy that drip irrigation, used worldwide today, started because an Israeli engineer named Simcha Blass saw a tree in the Israeli desert growing more significantly than the others and found that it was getting water from a leaking pipe.
Today, the company he started in 1965 to sell his idea, Netafim, is known as the world's first smart drip- and micro-irrigation company. It has changed how farming is done, with systems in 112 countries, 13 factories worldwide, and 2,400 workers.
#38. Cherry tomato
Israeli advances in the early 1970s led to the modern cherry tomato, which has a long shelf life, proliferates, is resistant to disease, and looks and tastes strong. It is one of the top 50 made in Israel products that went viral in 2023.
Botanists at the Hebrew University of Jerusalem's Agriculture School were the first to make tomato hybrids by taking the best parts of different plants and putting them together to make a better plant.
BonTom, a world-famous tomato breeding group under the university's Yissum Research Development technology transfer company, and Hishtil, a global market leader in advanced horticultural nurseries, have made improvements to the cherry tomato over the years in Israel.
You should see this article: How To Make Money Woodworking In 2023 | A No-Nonsense Guide.
#39. AfiMilk
Thirty-five-year-old Kibbutz Afikim's company, AfiMilk, is the leader in the world when it comes to computerized systems for managing dairy farms and herds. A member of a kibbutz started the company. In 1977, it made the first electronic milk meter in the world, and since then, it has kept coming up with innovative ideas for the milking parlor.
So far, the company has put in more than 1,600 computerized management systems, 110,000 milk meters, and one million I.D. tags in more than 50 countries around the world. It has about a third of the market in the U.S. The company is also helping to change the dairy industry in countries like China that are still growing.
#40. Improved Potato strains
David Levy, a Hebrew University of Jerusalem professor, created new strains of potatoes that can grow in hot, dry climates and get watered with salty water. This is because there are fewer places to grow food than there used to be.
His work will significantly affect how potatoes are grown in hot desert areas worldwide. This will help many countries improve their food production and economies.
#41. Grow Fish Anywhere
Overfishing is becoming a big problem all over the world. An Israeli company called Grow Fish Anywhere Advanced Systems has found a way to raise fish on land without any of the pollution problems that usually come with it.
The fish are grown in tanks where the water gets cleaned by biological filters and bacteria made for that purpose. Only when the water evaporates is new water added. There are no wastes that are bad for the environment. The system can be set up anywhere in the world, even in the middle of a desert, to raise saltwater fish.
The company has a plant in New York that sends about 100 tons of sea fish to the U.S. market every year. It is one of the top 50 made in Israel products that went viral in 2023.
#42. Desalination: IDE Technologies
Desalination is the process of turning seawater into drinking water. Israel's IDE Technologies is the world leader in desalination. It has 400 desalination plants in 40 countries producing 2 million cubic meters of water daily.
IDE Technologies runs the two giant desalination plants in the world, both in Israel. It is now building China's most prominent and greenest desalination plant. The steam from a power plant helps run the desalination equipment at the new plant. This process makes water for the power plant, water for the community, and salt to sell.
You should read: Is Fiona Legit? See What Users Are Saying About Fiona in 2023
#43. Snow-making: IDE Technologies
Even though IDE is in the Middle East, where it gets boiling, it has made great strides in making snow. The company came up with the Vacuum Ice Maker technology, used to make snow and cool things in all kinds of weather.
Products made by IDE are fantastic, they have the deepest gold mine in the world, which is in South Africa, and make snow for ski resorts in Austria and Switzerland.
#44. Better Place
In 2005, a German economist asked people at the World Economic Forum in Davos, Switzerland, "How do you make the world a better place by 2020?" Shai Agassi, a well-known executive at SAP who was born in Israel, took the question seriously.
His answer was, "Better Place." The infrastructure for electric cars got built by the Israeli-American company he started and now runs. There have been plans for deployments in Israel, Denmark, Hawaii, Australia, Ontario, Oregon, and California, but they still need to move past the demonstration stage.
The main research and development center for Better Place is in Tel Aviv. In January, the first production of Renault Fluence ZE was sent to Israel and given to company employees. Retail sales are just beginning.
Also check out: How To Make Money In The Stock Market in 2023: Full Guide.
#45. BrightSource Energy
In 2010, Barack Obama called BrightSource Energy in Israel a "revolutionary new kind of solar power plant."
Arnold Goldman, one of the first people to use solar energy, started the company based in Jerusalem and has a development center in the Negev.
In the past few years, BrightSource has signed the world's two most significant solar power contracts: to make 1,300 megawatts for Southern California Edison and 1,310 megawatts for Pacific Gas & Electric Company. This is enough solar energy to power up to 140,000 US homes.
#46. Pythagoras Solar
Pythagoras Solar has made the first solar window in the world. It can generate power, reduce energy use, and let in light. It is one of the top 50 made in Israel products that went viral in 2023.
The clear photovoltaic glass window could create a green revolution in the building industry. It's easy to put into regular building plans, so old office buildings are update to use the new material instead of energy-wasting glass windows.
Also read: 50 Best 30th Birthday Gift Ideas for your Siblings in 2023
#47. AORA
The Israeli company AORA built the world's first gas turbine solar thermal power station in the desert near Eilat. They have now made another demo power plant in Spain.
The small-scale system uses big yellow tulip-shaped solar receivers with 100-kilowatt gas turbines. These turbines use the Sun's energy to heat air to about 1,000 degrees Celsius and send it to a turbine, turning thermal energy into electric power.
With the help of algae, the Israeli company Seambiotic uses carbon dioxide from power plants to make fuel and medicines.
#48. Seambiotic
The Tel Aviv company connects the chimney of a power plant to a set of ponds that eat algae. The algae not only cut down on greenhouse gas emissions but also make a helpful supplement that is very popular in Asia.
Seambiotic already has business deals in the U.S., Italy, and China. It is also working with NASA to create an algae-based biofuel that can be sold commercially.
Read this article: Get paid to read Emails: 20 Paying Sites that Pays You
#49. Lawn-mowing robot
Udi Peless and Shai Abramson in Pardesiya, Israel, in 1995 started friendly Robotics. Their goal was to make robots to do simple tasks around the house.
In 1998, they came out with an automatic lawnmower called the Robomow. After that, a robot vacuum cleaner came along. The "green" products get sold in the U.S., Europe, Australia, New Zealand, and South Africa. They have no emissions. There are also plans to make snow-clearing machines, floor-polishing machines, and even a mop that cleans itself.
#50. Rummikub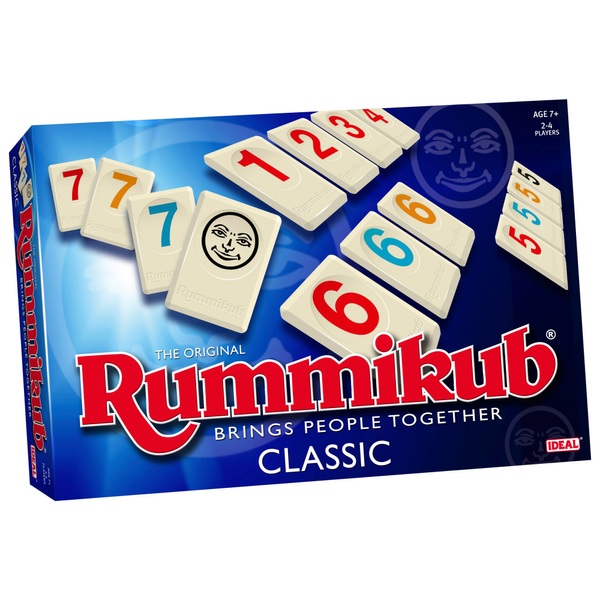 Ephraim Hertzano made Rummikub, a Romanian Jew who moved to Israel before it was a country. He did this in the 1930s. He made each set by hand and sold it door to door.
Over time, the game became popular and became Israel's most exported game. It was the most popular game in the U.S. in 1977. It is one of the top 50 made in Israel products that went viral in 2023.
Frequently Asked Questions
What are some popular made in Israel products?
Some popular made-in-Israel products include Dead Sea skincare products, innovative water technology, and high-tech security and surveillance systems.
Are there any food products from Israel that have become popular?
Israeli cuisine has become quite popular recently, with Israeli salad, falafel, and shakshuka being some of the most well-known dishes. Israeli wines and olive oils are also gaining popularity.
Are there any Israeli-made fashion or clothing brands that have become popular?
Yes, several Israeli-made fashion and clothing brands have become popular in recent years, including Castro, Renuar, and Hoodies.
What are some unique or innovative products made in Israel? 
Israel is known for its high-tech and innovative products, such as the Waze navigation app, the USB flash drive, and the PillCam swallowable camera. Israel is also leading the way in developing autonomous vehicles and water desalination technology.
Conclusion
The made-in-Israel products that have gone viral in 2023 are a testament to the country's ingenuity and diversity. From cutting-edge technology to everyday household items, these products showcase Israel's wide range of expertise and creativity.
This article has highlighted the top 50 made-in-Israel products that have made an impact in 2023, and it's clear that there are many more to come.
Israel's innovation and technology continue to inspire and impress, and it will be exciting to see what other incredible products will come out of the country in the future.
References
Recommendations