Are you one of those who think there is no justification for why their car insurance should be expensive? Just like every other cost, car insurance seems to be the order of the day and even higher than the average inflation rate.
There should be a good reason it is so. Therefore, in this article, you will see what determines your car insurance rate and what you can do to cut it down.
So, relax and read this article to understand what determines your car insurance.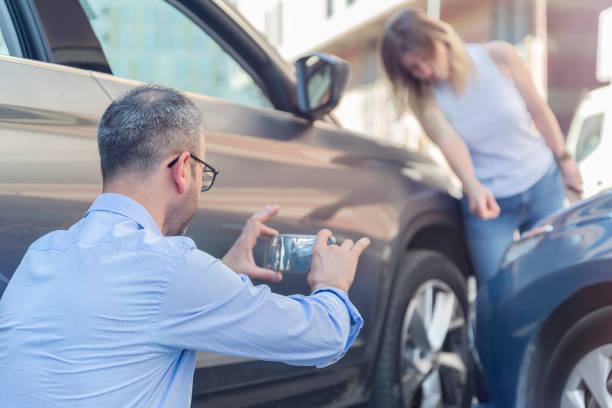 What is a Car Insurance?
Car insurance is an agreement between you and an insurance company to indemnify you against monetary loss when accidents or theft happen.
Such insurance company agrees to bear part of your losses as included in the terms.
What are the factors that affect my Car Insurance?
There are several factors that determine how much you pay for your car insurance. They are:
#1 Driving Record
An insurance company gets in the know of your driving history before insuring your car.
This history includes all accidents you've had in the past, how many times you violated traffic rules, and speeding tickets too.
The safer you drive, the less tendency it is for you to involve in an accident but if your driving history is nothing but misfortunes, it will be difficult to get cheap car insurance.
#2 Your Credit History
There is a widely accepted claim that how bad you are at paying back the loan you collected tells on your driving skill.
#3 Where you Live
The location where you live has a huge effect on your car insurance.
For instance, if you live in a place where a lot of accidents are recorded or are dense, you could pay a higher amount for your car insurance than those who live in a place with fewer accident records.
Related: 5 Best Student Travel Insurance: What It Covers And Why I Need It.
#4 Age
You are most likely to pay a higher cost for car insurance if you are under age 25. This is because younger folks involve more in accidents.
Also, those who are above age 69 encounter many risks of accidents.
There are only three states (Hawaii, California, and Massachusetts) that do not need your age to determine how much you will pay for car insurance. However, the rate may fluctuate in the long run.
Below is a chart for car insurance for those under age 25 and above age 69 by different insurance companies.
#5 The Car you Drive
Did you know that driving either a saloon car or an SUV affects the cost of your car insurance?
So, remember while SUVs might run on a low insurance cost, other exotic cars may cost twice their amount.
#6 Your Gender
Men who are much younger pay more for car insurance. Also, the notion that men are more reckless in driving than their female counterparts has a way of inflating their car insurance.
Luckily, some countries like Montana, Hawaii, Michigan, North Carolina, Massachusetts, and Pennsylvania do not consider the gender factor while setting car insurance.
Also Read: Cheap Car Insurance for New Drivers under 25 in 2023
#7 You Drive Long Distance
If the distance you have to cover to work daily is long, you may not know it reflects on your car insurance.
when your insurance company wants to know where exactly you live and work, they sure want to know the distance back and forth.
How Do I Pay Less for My Car Insurance?
To make the odds of your car insurance be in your favor, we have outlined a few things you should do to minimize the cost below.
#1 Be on the Lookout for Car Insurance
When it's time to renew your car insurance policy, do not be in a hurry to opt for the renewal. Ensure to enquire from other insurers before signing up with them.
We do not guarantee that because your insurer was cheap some time ago, they will still offer the same service and at the same rate.
A lot might have changed you know?
#2 Access Car Insurance Discounts
Every insurance corporation offers different discounts ranging from military, student, to skillful driver.
It is, therefore, important that you check out as many discounts as possible and take advantage of them.
How Do Insurance Companies Make Money? | 2023 Full Business Model
#3 Shop around and find a Cheaper Insurance Provider
This is the most neglected of all options on how to pay less for car insurance. You can quickly check this link to know how you can compare costs and maybe save towards it.
Final Thoughts
It is easy to have a clue why your car insurance is so exorbitant. Now that you know why it is so, invest some energy into getting all the discounts you deserve.
Recommendations