Everyone who leases an apartment, condo, townhome, or another form of rental unit should consider renters insurance.
A renter's personal property is covered by renter's insurance if it is damaged or destroyed because of a break-in, a storm, or another incident defined in the policy.
In addition, renter's insurance covers personal liability and medical expenses if a visitor is injured while visiting.
Finally, if you have to leave your apartment because of a fire or other catastrophic incident, renters insurance will pay your additional living expenses, such as hotel fees and out-of-pocket expenses.
Unlike some other types of insurance, renters insurance is rather straightforward. However, for choosing a policy and an insurance company, there are certain intricacies to consider, which is where this advice comes in.
We've compiled a list of our top-rated renter insurance companies for 2023, as well as further information on how renters insurance works.
Let's answer some common questions for better understanding.
You Should Check Out: 10 Best Cheap Renters Insurance Companies For 2023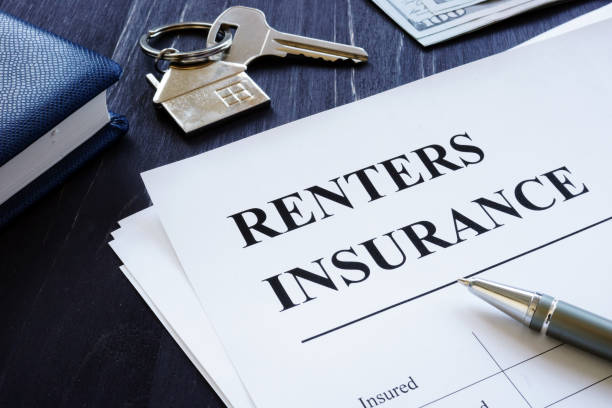 What Does Renters Insurance Cover?
When you sign a lease and move into a new house, your landlord may require that you get renters insurance.
They'll almost certainly demand a certain level of liability coverage, but the other features of what renters insurance covers are crucial to understanding as you shop for a policy, whether your landlord requires it.

The four primary categories of coverage in a conventional policy are:
Read Also: What Does Renters Insurance Policy Cover?

Liability Insurance
Liability insurance is the form of coverage that you can use if someone gets hurt in your house. Depending on what transpired, you may be liable for their medical bills, and your renter's insurance policy's liability coverage will cover those costs.
They may also pay legal expenditures incurred because of any lawsuit that may develop.
You Should Also Check Out: What Is Renters Insurance And How Much Is Its Coverage?
Personal Property:
Depending on the type of insurance you choose, you can file a claim for the replacement cash value (RCV) or actual cash value (ACV) of your belongings. This is if you lost them because of a covered danger.
RCV policies will pay you for the depreciated worth of your products. Whilst ACV policies will pay you for the depreciated value. Your personal things will be covered up to the policy limit. But you may add endorsements for specific items such as jewelry and gadgets.

Medical Payments to Individuals:
Regardless of who was at fault, most standard policies provide medical payments to others who are harmed in your home.

Loss of Use:
If you're displaced from your home because of a covered occurrence and incur additional daily costs like a hotel room or food, you can file a loss-of-use claim on your policy. Your insurance will define the amount of coverage for this category and what qualifies for a claim.

After a qualifying occurrence or peril, you can file a claim for these types of coverage. Here are some instances of common occurrences that result in covered losses and are most likely covered by your regular policy:

Objects that fall
Damage caused by a water leak
Explosions
Theft and robbery are two types of theft.
Damage caused by electricity or a short circuit
Lightning
Hail, snow, or sleet are all possibilities.
Wind
Smoke and fire
Vandalism
Someone was hurt in your house.
Do I Need Renters Insurance?
Although renters insurance is not required by law, your landlord may insist on it. The policyholder's property–in this case, homeowners' or landlords' insurance protects the physical structure of the flat or house.
But it does not cover your belongings as a renter. It also doesn't cover you in the event of a lawsuit if it hurt someone in your home and sues you. Renters insurance comes in handy in this situation.

You may wish to purchase a renters insurance policy even if your landlord does not need it as part of your lease agreement. Renters insurance protects your possessions in the event of an accident, natural disaster, or robbery, and knowing you're covered can give you peace of mind. They also reasonably price it.

The average yearly cost of a renters insurance policy in 2018 was $179, according to a 2021 survey by the National Association of Insurance Commissioners. Some businesses even provide coverage for as little as $5 per month.
It's a modest price to pay compared to the cost of restoring damaged or stolen property or going to court over an accident lawsuit.
Read also: 10 Best Cheap Renters Insurance Companies For 2023
How To Choose a Renters Insurance Policy
Choosing a renters insurance policy may seem daunting, but it is actually a simple process. Here are the four steps that you should take before making your decision:

1. Determine the extent to which they require coverage
The first step is to evaluate your belongings and determine their total value. Some businesses provide online tools to assist you in figuring out how much insurance you'll need.
This step is crucial since you don't want to be undervalued and exposed.
If a tragedy strikes, you'll want to make the most of your insurance policy by replacing everything you've lost and restoring your home to the condition it was in before the disaster.

In addition, you'll need to determine how much liability insurance you'll require. Your landlord will most likely inform you how much space you require in your lease. It's up to you to select how much you want if they don't establish the amount or mandate it.

2. Obtain Quotes
It's time to get quotes now that you know which companies are the best to select from and what kind of coverage you require.

You can use this tool to get quotations from local providers by entering your ZIP code, or you can go to the firms' websites to use their online tools or chat with an agent.

3. Compare and Contrast Businesses
The last step is to compile a list of all the quotes you've received and compare them. Examine the base policy's coverage and the endorsement choices available if you require additional coverage.
Based on your details, you may see which companies provide the best rates and choose appropriately.

4. Purchase a Policy.
When you've decided on a provider to purchase renters insurance coverage from, they'll walk you through the rest of the procedure.
After you've signed up, you can create an account on the company's online site and download the company's app to manage your policy, if one exists.
It may be beneficial to examine the claim-filing process so that you're ready to file a claim as soon as a covered event occurs in your home.
See this related article: What Is Renters Insurance And How Much Is Its Coverage?
Which Is The Best Renters Insurance For You?
If you're looking to purchase renters insurance for your house, these companies are good options. We took the time to research each organization and what they can offer their clients in order to assist you in making your decision.

We usually recommend getting a few quotes from different providers and comparing their policies on your own to see what they will each offer you individually for your property.

Because each home and situation is unique, it's necessary to double-check a few options based on your specific needs. Whether you're looking for the best deal and considering State Farm or you're a college student considering Lemonade, compare several quotes before committing to a policy.
What Are The Cheapest Renters Insurance Companies?
Your renters insurance costs can quickly pile up based on a variety of factors, such as the quantity of coverage you have and the policy options you choose.

They are:
NationWide is the cheapest at $13.43;
Lemonade at $14.05;
State Farm at $15.25;
Erie Insurance at $20.00;
Farmers at $21.64
Review On Some Of The Best Renters Insurance Companies In 2023
1. USAA
USAA is a mutual insurance company that was founded in 1922 and presently boasts 12.8 million members.
Insurance, financing, retirement planning, and other services are available through the San Antonio-based firm.
Members of the United States armed forces and their families are eligible for USAA policies.
If you're a military member, one benefit of USAA renters insurance coverage is that it covers you and your things when you're stationed in the barracks.

Pros:
Standard plans cover flood and earthquake damage.
It's legal in all 50 states.

Cons:
Only members of the US armed forces (retired or current) and their families are eligible to join.
It doesn't apply to housemates.
You should read: Best Renters Insurance Companies In 2023
2. Lemonade
Founded in 2015, Lemonade is one of a slew of new online-only insurance businesses vying for market share.
It is a peer-to-peer insurance company, so customers' payments go into a communal pot that is used to cover claims.
Lemonade claims that one advantage of its business model is that it can approve a policy in minutes and process a claim virtually instantly.

Lemonade markets its insurance coverage at extremely low rates, with renters insurance starting at $5 per month and homeowners insurance starting at $25 per month.

Pros:

Signing up and claiming benefits is simple.
They will donate a portion of the proceeds to the charities of your choice.

Cons:

Not as well-known as some of the other companies in our ranking.
If you prefer to deal with an agent, this may not be a suitable fit.

3. Erie Insurance
They established it in Erie, Pennsylvania, which is a 94-year-old firm. It's auto and leisure insurance is undoubtedly its most well-known product, although it also offers renters, homeowners, property, life, and business insurance.
Erie Insurance distributes comparatively low-cost insurance through 13,000 independent agents in the mid-Atlantic and Midwest regions.

Pros:

They provide replacement cost coverage at a competitive price.

Cons:

Compared to other companies in our ranking, there is a lack of availability.
When compared to other organizations in our ranking, there are fewer discounts offered.
4. American Family
American Family: Based in Madison, Wisconsin, American Family provides auto, homeowners, and renters insurance, as well as life and other insurance coverage.
It has agents in 19 states and, through affiliates, The General and Homesite serve the entire country.
Renters insurance add-ons from American Family include travel insurance, pet insurance, as well as coverage for home businesses and identity theft.

Pros:

Provides several discounts.
There is coverage for home-based enterprises.

Cons:

There is no way to buy it online.
Compared to other companies in our ranking, there is a lack of availability.
Read also: What Does Renters Insurance Policy Cover?
5. State Farm
State Farm, in Bloomington, Illinois, began selling auto insurance and has now expanded to include renters insurance and more than a hundred other products.
Basically, State Farm has more car and homeowners insurance policies and accounts than any other provider in the United States, with over 83 million policies and accounts.
Besides that, State Farm has a vast network of agents and a reputation for providing excellent customer service. Through its partner Trupanion, it now offers pet insurance as well.

Pros:

In our ranking, this is one of the cheapest companies.
An extensive network of local agents is available.

Cons:
Offers fewer discounts than some of the other firms in our ranking.
6. Farmers
They started farmers Insurance in 1928 and now distribute various types of insurance plans to over 10 million homes.
They can supplement farmers' policies with riders that cover identity theft, home upgrades, and even mold.
It has a wide range of plans to choose from, as well as savings for houses that have been smoke-free for at least two years or have a certified security system or fire alarm. Discounts may be available for doctors, nurses, engineers, dentists, teachers, police, and firefighters.

Pros:
One of the most cost-effective options in our review.

Cons
Mold coverage is limited.
Not as well-known as the other companies in our ranking.
Read this related article: 10 Cheapest Liability Only Car Insurance in 2023
7. Allstate
President of Sears, Roebuck, & Co., Robert Wood, launched Allstate in 1931 as a mail-order auto insurance firm.
It is the largest publicly held seller of personal property and casualty insurance in the United States, with over 113 million customers worldwide.
It is based in Northbrook, Illinois.

They offer Allstate in all 50 states and the District of Columbia. Coverage for identity theft restoration and flood insurance are two of the add-ons available.

Pros:
It is available in all 50 states.
There is an option for identity theft restoration coverage.

Cons:
Policy alternatives are limited.
Premiums for companies in our rating are higher than average.
8. Nationwide Renters Insurance
Nationwide Mutual Insurance Company, established in Columbus, Ohio, is one of the country's major insurance and financial services companies.
It offers a wide range of insurance products for both individuals and businesses, including car, life, pet, homes, and business insurance, as well as financial goods such as mutual funds.
Nationwide has 30,000 employees across the United States and may provide insurance rates and policies either online or through an agent.

Pros:

They cover theft of a credit card under basic insurance.
Covers the cost of alterations to a rented unit.

Cons:
To purchase insurance, you must work with an agent.
9. Liberty Mutual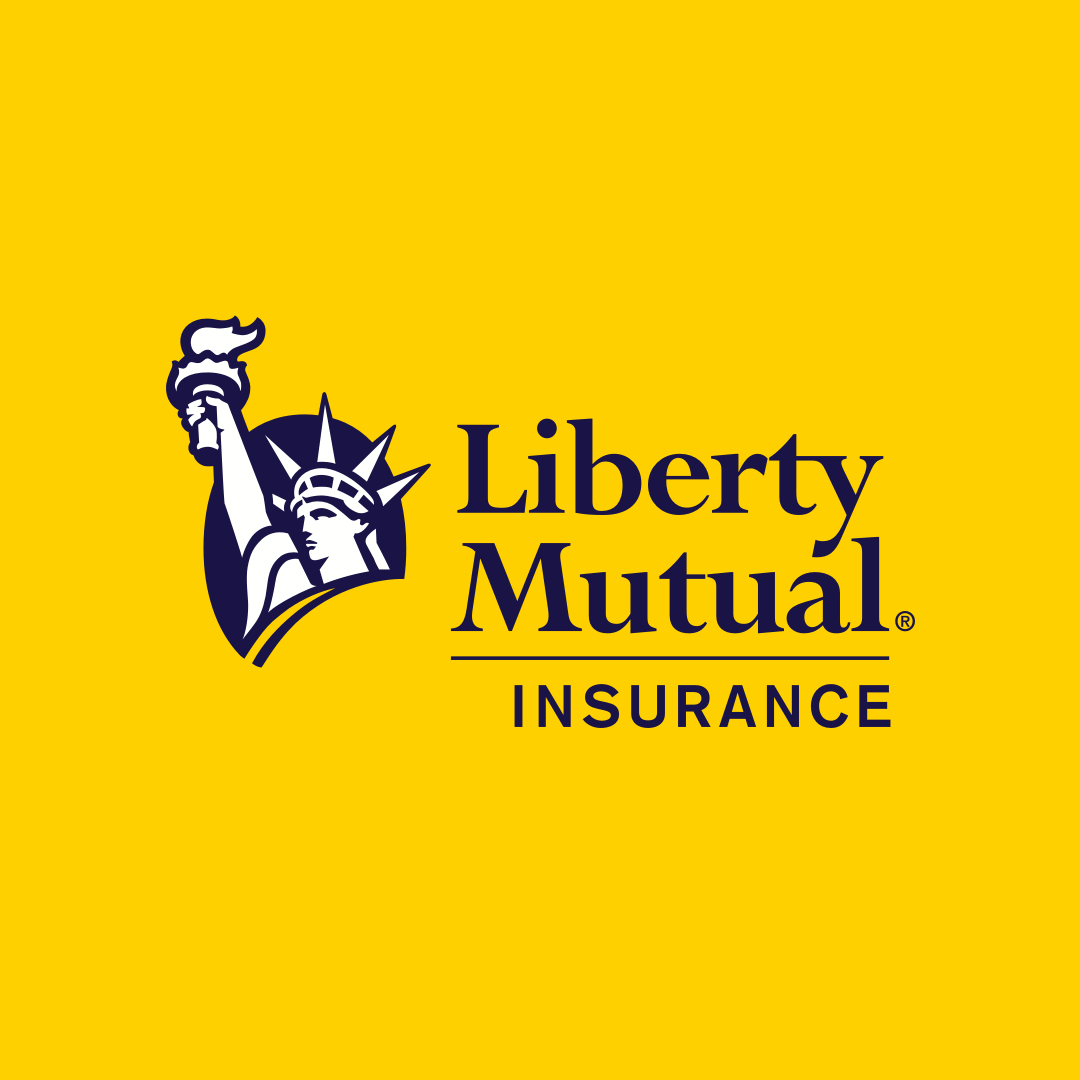 They founded the Liberty Mutual Insurance Company, headquartered in Boston, in 1912. And it is one of the country's largest property and liability insurers.
Around 50,000 people work for Liberty Mutual around the world. Renters insurance starts at $5 per month, with replacement cost coverage available as an option.
Besides renters insurance, it also offers auto, homeowners, business, workers' compensation, general liability, surety, and commercial property insurance, as well as specialty insurance lines.

Pros:

All 50 states and Washington, D.C. are covered.
There is a cost-of-replacement add-on available.

Cons:
The standard policy does not cover water damage.
Read also: Allstate vs State Farm Insurance in 2023: Everything You Need To Know
Conclusion
Renters insurance is available from a variety of companies. Financial soundness, the convenience of submitting and tracking a claim, coverage options, discounts, and other factors are all achievable with the best renters insurance providers.
References
We Also Recommend