Renters are one of the most common types of insurance in the U.S and probably the cheapest. Renters insurance is a coverage created to help protect and support individuals living in a rented apartment or house.
This insurance covers tenants from theft, legal liabilities or any cost of damaged properties. Renters insurance policy can be purchased by individuals renting an apartment or other living space.
Renter's insurance can also be described as an HO-4 policy or tenants insurance, renters insurance is often mistaken for homeowners insurance due to the similarities but renters insurance is simply is similarly designed for people who don't own their place.
If you have a home, you should check out: 20 Best Home Insurance Companies
Usually, a renters insurance policy includes three types of coverage that help protect you, your belongings and your living arrangements after a covered loss. Rentals only protect what's inside your home and not the structure itself.
Renter's insurance offers protection to your home and it is quite cheaper than most insurance policies, although it has its limits it is one of the best things you can buy for your home. This overview will give you a clear view of everything you need to know about renter's insurance, what it covers and its limits.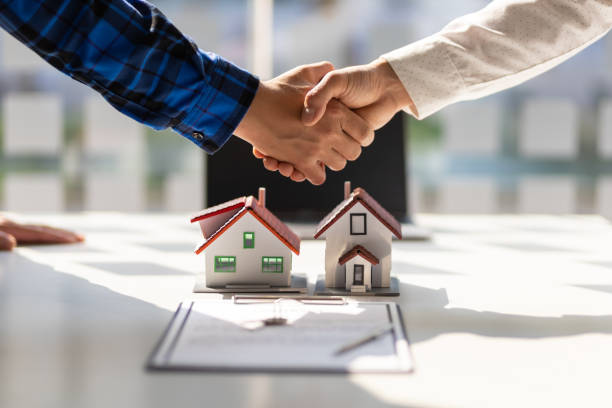 What Is Renter's Insurance?
Renter's insurance policy is tenant insurance that makes provision for individuals who decides to purchase the policy and it helps to cover their liabilities, injuries that occur on the premises that are not due to a structural problem with the property personal belongings, and helps protects against losses to the tenant's personal property within the rented property.
This policy is only valid for individuals renting or subletting a single-family home, apartment, duplex, condo, studio, loft, or townhouse.
Generally, Renters insurance does not cover the structure, or dwelling, where the tenant lives, only personal properties belonging to the policyholder.
The building expenses is the landlord's responsibility and would likely be covered through a homeowner insurance plan and not through renters.
As long as you get a renters insurance policy to protect your personal belongings Your properties aren't just covered when they're in your home, but also when you're out and about.
Read also: 15 Best Cheap Car Insurance in Georgia in 2023
What Does Renter's Insurance Policy Cover?
Here are what renters insurance policy covers:
Personal property damage
A renter's insurance policy will cover your property if they're damaged, the policy will cover the cost of the damage up to your policy's limits.
The policy covers cases like fire or lightning, falling objects, explosion, windstorm or hail, damage caused by aircraft, riot or civil commotion, smoke, sudden and accidental tearing apart, cracking, burning or bulging of certain household systems, damage caused by vehicles, vandalism or malicious mischief, theft, volcanic eruption, the weight of ice, snow or sleet, freezing of certain household systems or appliances, accidental discharge of water or steam from within certain household systems or appliances, sudden accidental damage from artificially generated electric currents and others like the cost to repair or replace your belongings, such as clothing, furniture and electronics.
Personal liability
Your renter's insurance policy also offers personal liability protection. Liability coverage is another protection usually included in a renters insurance policy, which widely covers medical costs of injury to another person on your premises and you are held accountable for such action as your policy will cover the liability costs.
And if you find yourself in some legal issues,  your insurance policy can pay for your legal support in these situations. Usually, A standard renter's insurance policy can be up to $100,000 in liability coverage.
See also: 13 Best Health Insurance In Missouri 2023
Food spoilage
Your renters' insurance policy also covers your food spoilage, surprising right, in a case of a power failure in your house results in refrigerated food loss due to spoilage, this insurance policy covers you under personal property limits.
Medical payments
Your renter's insurance policy also covers your medical payments. Unlike personal liability, the medical payments are for you, and other people on your premises, regardless of who injures who., and also medical payments of their hospital stay, surgical procedures, x-rays, dental expenses and other related costs.
Generally, their insurance policies include medical payments coverage which is limited. Unlike liability coverage, the fault of the injury does not count here. The medical payments usually range from $1,000 to $5,000.
Living expenses coverage
Your insurance policy covers almost everything in your home. In most cases of unexpected peril like Windstorm or hail, Damage caused by aircraft, Riot or civil commotion, Smoke, Sudden and accidental tearing apart, cracking, burning or bulging of certain household systems, Damage caused by vehicles, and your home become uninhabitable, your insurance will cover such damages.
Debris removal: This insurance will often help cover some of the costs of debris removal after a covered loss. This is covered under personal property limits.
Read also: 10 Cheapest Liability Only Car Insurance in 2023
Building alteration or additions :
Your insurance policy also covers your Building alteration or additions, If you've invested in a few additions to your rental unit at your own expense, a renters insurance policy can help pay for the damage to it from a covered event.
Identity theft of Credit card and check forgery:
Your insurance policy also covers your Credit card and check forgery, if you found yourself in some identity theft issues, your insurance can cover losses of fraudulent use of credit cards or forgery of checks.
What Renters Insurance Does Not Cover?
Purchasing a renters insurance policy is one of the best decisions you can make as a tenant, but you should also be aware that your insurance might not cover everything in your home.
Usually, your renter's policy will explain exactly what you're insured against. Your Renters insurance policy might not cover property damage for all perils:
Car theft or damage
Standard Renters insurance usually doesn't cover damages related to car theft or damages as there is other insurance covering that and in other to be covered, they would have to be listed on the policy. But, personal properties inside your car at the time of the theft, may be covered by renters insurance.
Roommate property
Standard renters policies do not cover any of your roommate properties, except they are listed on the policy.
Floods or Earthquakes damage
Most renters policies do not cover flood or earthquake damage, although some insurance might include them on their policy; it is not common. In a scenario where your home is at risk, you'll have to pay for repairs yourself or purchase a policy that includes floods and earthquakes.
See this related article: 20 Best Mobile Home Insurance Companies In 2023
Medical payment
Your Renters liability coverage might be limited in some areas, truly, liability insurance protects most expenses associated with legal liability, and medical payment there are some crucial exceptions in the case of pets. Most standard insurers usually exclude medical coverage for aggressive dog bites
Animals
Your Renters insurance might not cover your pets such as pit bulls, reptiles or monkeys.
Sinkholes
Most standard renters policies do not cover any of your sinkholes or other damages relating to it, except if they are listed on the policy.
Bed bugs and other pests
Generally, renters insurance policies do not cover pest-related damages as they are considered maintenance problems.
Expensive personal property
Most Renters insurance policies do not cover expensive personal properties such as jewellery and electronics or any high-value items. Expensive personal properties are covered on a different insurance policy or you can list them on your insurance and it might require you to increases your sub-limits and be certain you are fully covered by your insurance.
You should read: Farmers Auto And Home Insurance Review 2023: Everything You Need To Know
How To Get Renters Insurance
Getting your home insured is a gift to yourself because this insurance policy will cover you and your properties from uncertain circumstances. Not only are they affordable, but they will help cover the expenses from damages and more.
Step 1:
As amazing as the idea of getting your belongings insured is, you need to find out how much coverage will be enough for you by evaluating your needs. You won't want to be insured below your needs, it is important to note what your needs are before finalizing your decision.
Step 2:
There are various insurance companies available for you but it is crucial to make your research on the ones with realistic offers. Top Renter's insurance companies: Allstate, Farmers, Geico, Progressive, Toggle, State Farm and more. It is important to call an agent or get quotes from a few insurances of your choice and make your decision wisely.
Also read this article: Allstate Home Insurance Reviews: Should you go for it?
What Are The Advantages Of Renters Insurance
Having your home and belongings insured is a good deal all around. Here are a few advantages of having this insurance:
a. It protects your guests if they injured themself in your home.
b. It covers expenses on water damage
c. It is much cheaper than most insurance
d. It protects the apartment in case of a fire resulting in your belongings burning down.
e. It protects you from stolen properties.
f. It is created for the benefits of tenants
g. It covers disasters
h. It protects you against claims that others make against you.
i. It helps cover medical expenses and/or legal fees if someone is injured on your property.
How Much Does Renters Insurance Cost?
Renters insurance policies are probably one of the cheapest insurance you can ever get. With renters insurance, you can choose the amount of coverage you are willing to buy and what you want on your policy.
Although coverage limits may vary depending on what is on your policy, paying the right amount properly protect your properties and everything on your list.
Generally, renters insurance is about $12 a month, the average renter's insurance cost varies from state to state. The deductible is the amount you are agreeing to pay before your benefits apply.
In case, you're looking for more ways to save money, try increasing your deductible. Some insurance companies offer a discount in case you renew your policy and also offer discounts on your rate depending on some circumstances like if your home is securely equipped.
See also: Homeowners Insurance Guide: A Step-By-Step Guide
How Do Renters Insurance Companies Pay Out Claims?
If you're wondering what would happen when you claim damages, then there is nothing to worry about. 
You need to make your claims known first because your agent will only help you with coverage if you file a claim, that is you need to file for an official request to your insurance company for compensation for a covered loss.
You can file a request basically for personal liability coverage, theft, damage, personal living expenses and for other claims listed in your policy. could claim for damage or theft to personal belongings, personal liability coverage or additional living expenses incurred.
Read also: Hippo Home Insurance Review 2022: Everything You Need To Know
How To Make Claims For A Property Damage Claims
Unlike other requests, a property damage claim might require a few steps;
Step 1: Inventory
If you are claiming property damage, you need to create an inventory of all of your belongings and their values and it is also important to keep important documents like receipts safely.
Step 2: Record the damages
No one is looking out for calamities but it is important to document the damage like keeping a record of the time of events and even a few pictures will serve as proof.
Step 3: Make an official request
When you have all the documents in check, you need to file the claim by contacting your insurer to begin the claims process. And most agents will help you with the relevant forms and request documentation.
How To File A Renters Insurance Claim
Renters insurance is for the protection of renters, and you can file for your insurance claims as long as your reasons are valid. Note that, your claim process can be different from the usual, and this could be due to the nature of the damage.
Here are a few steps on how to file a renters insurance claim:
1. First, you need to contact your insurer immediately to report the claim.
2. Regardless of the circumstances, you are to protect your items from further damage.
3. You should try to understand your policy's coverage and limits with your insurer to understand what applies to your situation.
4. Documentation is very crucial when filing for your insurance claims. That is, you should have records like photos, receipts, videos or other forms of recording.
Check out: Landlord Insurance vs Homeowners Insurance: All you need to know
Conclusion
Renters insurance covers almost everything in your apartment and they are affordable too.
Generally, It is advisable for tenants renting an apartment to consider purchasing a renters policy as an affordable way to protect against uncertain events and also make sure you carefully select the right coverage to protect your properties.
I hope this review answers most of your questions and give you an insight into what renters insurance covers.
References
Recommendations