Life insurance is an excellent strategy to financially secure your family in the case of your death. The top life insurance companies can assist you in obtaining sufficient coverage to replace your income, pay off debts, or cover expenses that your family will encounter, such as paying for your children's education or caring for aging parents.
In this post, we have a list of the best life insurance companies that are worth opting for. Carefully read through!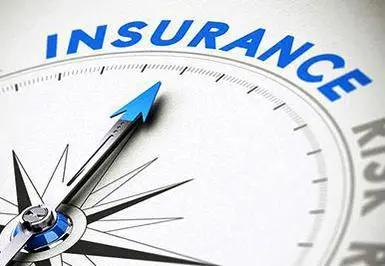 What Is Life Insurance and How Does It Work?
A contract between you and an insurance provider is known as life insurance. In exchange for your premium payments, the insurance company will pay your beneficiaries a lump sum known as a death benefit after you die.
Your recipients are free to spend the funds for whatever they like. Paying bills, paying a mortgage, and putting a child through college are all examples of this. Having life insurance as a safety net can help your family stay in their house and pay for the things you planned for.
Term and permanent life insurance are the two main types of life insurance. Permanent life insurance, such as whole life or universal life insurance, can offer coverage for a lifetime, whereas term life insurance only gives coverage for a set length of time.
READ ALSO: How Do Insurance Companies Make Money? Find Out
What Is Covered By Life Insurance?
Life insurance protects against death caused by illness, accidents, or just old age. This includes infections, falls, car accidents, and Covid-related deaths. Accidental drug overdose deaths are covered.
Accidental death and dismemberment insurance is a specific sort of life insurance that exclusively covers deaths that are unintentional, such as a fall or a car accident. It excludes deaths caused by illness, disease, or old age.
What Isn't Covered by Life Insurance?
Suicide is often excluded from life insurance policies within the first two years of ownership. This "suicide clause," as it's known, is a common feature of life insurance policies. Aside from that, a life insurance policy will offer a payout regardless of the reason for death.
Compensation may be compromised in some situations for reasons unrelated to the cause of death. There is no reimbursement if the policyholder stops paying for the life insurance and the policy lapses.
Beneficiaries may be able to resume the insurance by paying the premiums owed if the policyholder only recently stopped paying owing to an illness—such as a hospitalization that precluded payments.
Life insurers may also refuse to pay out if they discover that the applicant lied about something on the application, such as a medical condition.
Is Life Insurance Worth It?
You may require life insurance if someone financially relies on you, either now or after your death. Consider the following scenario:
Many people purchase life insurance to provide income replacement for their families in the event that they pass away unexpectedly.
Some people fund a trust with life insurance to give financial help when they pass away. If you have a special needs child, for example, a trust can be utilized to provide for them.
Other typical reasons for purchasing life insurance include:
To cover the costs of their own burial.
To help their families pay off their mortgages and other debts.
To ensure that children have enough money for college education in the event that a parent dies.
With a cash value policy, you can generate additional income during your retirement years.
To offer funds to beneficiaries who are inheriting extremely large taxable estates in order to pay inheritance taxes.
What Kind of Life Insurance Do I Require?
A simple equation can be used to determine how much life insurance you require:
Your life insurance requirement = [financial responsibilities you want to cover] -[existing assets that can be utilized to pay payments]
Income replacement, house payments, college tuition, and other big debts are examples of "financial commitments you desire to cover."
Retirement savings and other types of savings (such as a 529 college savings account) are examples of "existing assets that can be used toward debts." Existing life insurance is another example of "existing assets that can be utilized toward bills."
Is Life Insurance a Good Investment?
When you need to protect the financial future of your family or business in the event that you pass away unexpectedly, life insurance is a good investment. Life insurance can offer your family a tax-free death benefit that they can use to pay estate taxes if you have a high net worth.
Individuals with high tax rates who want to put some of their retirement funds into high-return investments might take advantage of cash value life insurance's tax benefits:
The rise of a policy's cash value is tax-deferred, and the policyholder can withdraw money tax-free.
Another benefit is that you can take a tax-free policy loan from your cash worth.
Note, if you have the following circumstances, life insurance may not be worthwhile for you:
No one would be financially harmed if you died.
Your heirs will not require any funds to pay estate taxes.
Because you're in a low tax band and just want cautious retirement investments, you don't want to use life insurance as an additional retirement savings vehicle.
For many types of policies, current legislation in most states allows agents and brokers to quote low premiums based on optimistic policy predictions—even if the policy has significant internal charges and the investment estimates may not play out. If this happens, you may be responsible for additional premiums or your coverage may lapse.
Types Of Life Insurance
Term life and permanent life insurance are the two main types of life insurance.
1. Term life insurance
A term life insurance policy is one in which you select the length of coverage, such as 10, 15, 20, or 30 years. Your beneficiary will get the death benefit if you die within that time frame. There is no death benefit if you survive past the term.
Term life insurance is appropriate for people who need to address a specific financial concern, such as income replacement during their working years.
Related Post: 15 Best Short Term Health Insurance Companies of 2023
2. Permanent life insurance
People who want a death benefit paid out regardless of when they die might consider permanent life insurance.
Permanent life insurance policies also feature a cash value component that can grow tax-free over time. Permanent life insurance is typically more expensive than term life insurance.
Permanent life insurance is typically purchased with specific objectives in mind, such as providing financial assistance for dependents, financing a trust for heirs, or accumulating cash value to complement retirement savings.
Permanent life insurance can be broken down into two main subcategories:
Whole life insurance. This type of life insurance is predictable because the premiums, rate of return on cash value and the amount of the death benefit are all fixed and guaranteed.
Universal life insurance. This type offers more flexibility and you may be able to adjust premium payments and death benefits within certain parameters. The cash value growth will depend on the insurer and the type of universal life insurance you buy: guaranteed universal, indexed universal or variable universal.
READ ALSO: 10 Worst Life Insurance Companies
What Are The Best Life Insurance Companies?
Here are the best life insurance companies:
1. Prudential Financial
Prudential Financial was founded in 1873, which speaks to its trustworthiness. In terms of financial strength, the Prudential Insurance Company of America has an A+ rating from AM Best and an AA- rating from Standard & Poor.
Prudential offers term life insurance, universal life insurance, indexed universal life insurance, variable universal life insurance, and riders such as an accidental death benefit.
You may get an instant online quotation for term life insurance from Prudential.
Learn more about What Is Comprehensive Insurance? Overview and Full Coverage
2. Haven Life
Haven Life is a digital insurance business that offers Haven Term and Haven Simple insurance.
Haven Term is a term policy with coverage up to $3 million and terms ranging from 10 to 30 years. Haven Simple is a term-based policy that offers lesser coverage amounts and shorter-term lengths of five to twenty years.
For some people, the benefit may be that coverage does not require a medical checkup. Both insurances can be purchased online without the need for an agent's assistance.
It's worth noting that Haven Life doesn't actually issue the policies that it promotes. Instead, the policies are issued by MassMutual or one of its subsidiaries, which also received our rating.
3. State Farm Insurance
Another insurance firm with a long and illustrious history is State Farm. State Farm was founded in 1922 by a retired farmer and has since evolved to offer a wide range of insurance products.
State Farm is now ranked number 39 on the Fortune 500 list of the world's largest corporations. 4 AM Best has given this company an A++ grade for financial strength, which is the highest attainable.
This insurance company offers term life insurance, whole life insurance, universal life insurance, and other life insurance products. They also make it simple to enter your information and obtain a free term life insurance quote online.
Further, the life insurance company offers immediate answer term life insurance products that can be applied for online and purchased without a medical exam.
Related Post: Allstate vs State Farm: Which Should You Use?
4. Northwestern Mutual
Northwestern Mutual has been in business since 1857, and it has a long history of providing high-quality products and services, as seen by its solid ratings.
Northwestern Mutual is a mutual fund company based in Term life insurance, whole life insurance, and universal life insurance are all available from Northwestern Mutual.
You will need to complete a financial assessment to acquire a quote because it hires financial consultants who manage your entire financial picture.
This means you'll need to consult with one of Northwestern Mutual's financial advisors and supply more financial and personal information.
This might be a significant benefit if you require assistance with comprehensive financial planning and wish to include whole life insurance in your entire financial picture.
Visit website for more details
5. New York Life Insurance
New York Life is the only firm in our ranking that provides term and permanent insurance. It offers both whole and universal life insurance policies as permanent life insurance solutions. It provides term policies that can be converted to permanent policies.
Riders like disability waiver of premium, accidental death benefit, and living benefits can also be added.
Because the New York Life website does not always give comprehensive information about its policies, you may need to contact a New York Life agent for further details. Furthermore, its term plans are more expensive than those offered by the majority of the companies in our ranking.
6. Bestow
Bestow, founded in the 1850s, offers term, entire, and two universal policy options. Custom Universal Life, one of the company's two universal policy options, allows you to tailor both your death benefit and your premiums.
You can pay a single premium for a universal life insurance policy with its single premium universal policy.
Remember that you must purchase all policies through an agent. However, you can start the application process online. We weren't able to locate much information about Northwestern's policy cost.
7. Lincoln Financial Group
Lincoln Financial Group is a financial services firm based in Lincoln. Both term and universal plans are available from Lincoln Financial Group.
Its two-term insurance, TermAccel, and LifeElements, have coverage starting at $100,000 and last between 10 and 30 years. Depending on your application, you may or may not be required to take a medical exam.
Universal life, variable universal life, and indexed universal life are Lincoln's three types of permanent life insurance. To apply for a policy, you must contact Lincoln Financial.
8. John Hancock
Both term and universal plans are available from John Hancock. Its terms policy, which provides coverage up to $65 million, distinguishes it from the other firms in our ranking.
The policy's minimum coverage level is $750,000, which is a disadvantage. Many of the organizations in our ranking have lower minimum and maximum values. For example, Haven Life's Haven Term policy starts at $100,000 and goes up to $3 million.
Universal life indexed universal life and variable universal life are the company's permanent life insurance choices. There are no full life insurance choices available.
You might be able to save money with John Hancock's Vitality Plus program, which allows you to save money on your insurance premiums by tracking healthy behaviors on the company's mobile app or website.
For more details, visit their website
9. Penn Mutual
Buyers of life insurance who wish to use it for estate planning typically desire a large death benefit for their money. Beneficiaries can use the death benefit to pay down estate taxes without having to sell off any of the estate's assets. It is frequently less vital to building cash value.
Penn Mutual has the best financial strength, competitive internal policy costs, and trustworthy policy illustrations for policies that can optimize the death benefit for the premium paid.
10. Pacific Life
Monetary value Life insurance can be utilized to augment retirement income, especially if your 401(k) contributions have been maxed out.
If you want to use life insurance to save for retirement, you should seek a policy that will increase cash value over time. You can get the money by taking out a policy loan or withdrawing it.
Low internal costs also help because policy expenses won't deplete your cash worth.
For most of its life insurance kinds, Pacific Life offers a critical combination of affordable prices and solid illustrations for plans that can maximize cash value accumulation. The company's invested assets have also performed well, fueling cash value increase.
Visit website for more details
Conclusion
When looking for a life insurance company, seek one with a long and dependable track record, a wide range of insurance options, and additional support and resources, such as articles and calculators, to help you make an informed selection.
References
We Also Recommend