There are numerous pet insurance companies for cats in the United States providing different services and covering different pet cases.
While they all provide similar services, some of them are peculiar from the rest and provide services others may not.
Additionally, some charge lower than others while providing virtually the same services, and this has differentiated them from the rest. This has also made some of the pet owners choose one pet insurance for cats over the others.
Because of this, we would be looking at the best pet insurance companies for cats, in a bid to help you, our reader, make the best insurance decision for your cats.
Before we get into the list proper, let's understand what insurance is all about.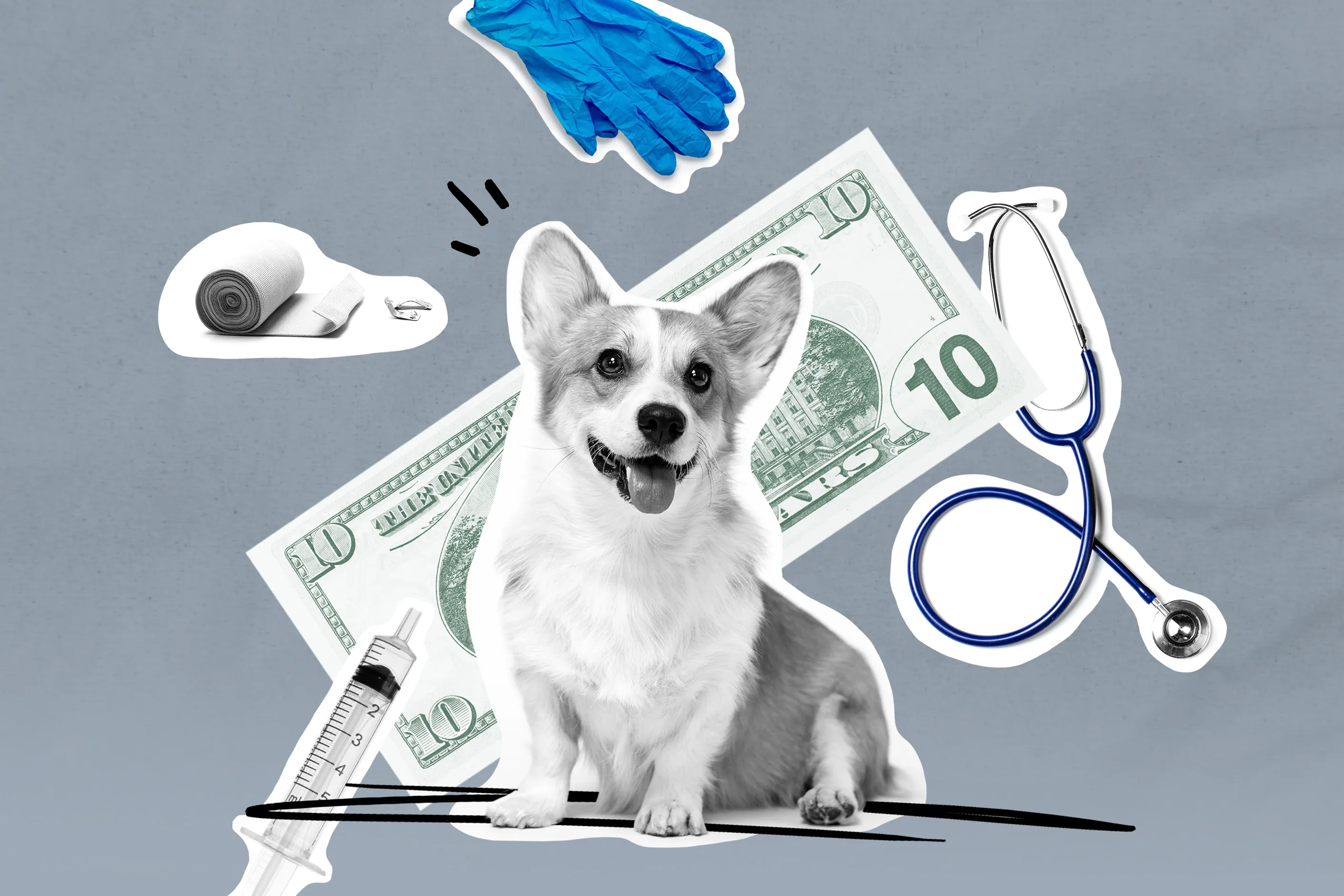 What Is Insurance?
According to Investopedia.com, Insurance is a contract, represented by a policy, in which an individual or entity receives financial protection or reimbursement against losses from an insurance company.
The company pools clients' risks to make payments more affordable for the insured.
Insurance policies are used to hedge against the risk of financial losses, both big and small, that may result from damage to the insured or her property, or from liability for damage or injury caused to a third party.
If you're in Ohio, you might wan to read: 7 Best Pet Insurance In Ohio 2023 | Full Step-by-step Guide
How Pet Insurance For Cats Works
In simple terms, pet insurance helps you pay for unforeseen medical expenses, so you can rest assured that your cat will receive the best possible care regardless of your financial situation.
Cat insurance costs vary depending on what's included in your policy as well as other considerations like your cat's age/breed and where you reside, just like auto insurance.
When you choose a policy, you will be required to pay a premium, which is normally paid monthly. Your insurance policy will specify what is covered, such as accidents only or more comprehensive coverage that includes wellness visits, etc., as well as how much of the cost will be reimbursed.
You will pay a deductible, which is specified in your policy when your pet requires care that is covered by your policy.
Your insurance provider will usually cooperate with the veterinarian to pay their half of the cost of care after you've met your deductible. A representative from your selected health insurance carrier can walk you through the details of how that company's claim procedure works.
For example, if your policy covers 90% of new diseases with a $100 deductible, you'll pay $100 at checkout and then 10% of the balance.
Because your deductible has already been paid, if your pet becomes ill during that year (or during the time of your deductible), you will only be responsible for 10% of the bill.
Types of Pet Insurance
Accident and Illness Insurance: These policies cover your pet in the case that they are injured or fall ill.
Wellness Insurance: Wellness policies generally cover more routine issues like exams, vaccinations, spaying and neutering, and nail trims.
Exotic Pet Insurance: This type of insurance covers pets that aren't cats or dogs. Very few companies offer this type of insurance.
Who Should Get Pet Insurance
Everyone who owns a cat should. No one should let the bill creep upon him or her as it does in an emergency situation. It will set you back financially, especially if your cat is getting old or have a severe and, chronic illness.
Getting insurance for your pet cat should actually no longer be a debate. If there's any hesitation, it should be to figure out the best insurance company for you and your pet cat.
Read Also: Best Pet Insurance Companies In Canada | 2023 Update
What Factors Should Influence My Decision While Choosing An Insurance Company
The following are the things you should look out for before choosing an Insurance company for your pet cat.
#1. Cost
While it's important that you get coverage for your pet cat, it's even more important you get something you can afford. This is to ensure that you keep up with the monthly premium payment and the deductible when the need arises.
It's important to note that insurance policies with small monthly premiums might require a bigger deductible from you. So bear this in mind before you choose, so you don't get stranded.
#2 Your Cat's Age
The older pets get, the more susceptible they are to certain illnesses. It's important that you get coverage that takes care of your cat in the best way possible.
While there are insurance coverages that won't cover senior cats, there are those that will. Finding these companies would be your best bet for your aging cat.
#3. How Much You Want The Policy To Cove
Think about how much coverage you want from your pet insurance policy. Aside from accident and illness coverage, several companies also provide wellness plans that cover the expense of normal veterinarian care as well as an advanced cancer treatment.
You'll also need to consider whether or not your plan covers items like cat dental care. Of course, more frequent coverage comes at a higher price, so you'll have to determine how much you'd rather pay upfront vs when your pet is sick or wounded.
We're convinced that you'll find the best pet insurance solutions that work for you among the rising number of cat health insurance policies and alternative means of funding pet health care.
15 Best Pet Insurance for Cats in 2023
Knowing that there are so many of them, we will look at the 15 Best Pet Insurance For Cats In 2023.
#15. Lemonade
Accident and illness coverage includes a wellness package option, with reimbursement amounts of 70%, 80%, or 90% after the deductible.
Enrollment is only open to pets who are at least 8 weeks old. Lemonade's coverage for dogs does not end when they become older.
Read Lemonade Pet Insurance Reviews: Is it Worth it? – to know more about lemonade.
#14. Petplan
if you're too busy to make it to your vet's office, then consider this insurer – they pay for virtual vet visits. However, you'd need to come into the office for a serious issue.
They also will cover boarding fees if you should be hospitalized.
#13. Pets Best
Pets Best's standard plan covers accidents and illnesses for cats and dogs, and there are no age restrictions for membership. There are three levels to this plan: Essential, Plus, and Elite.
As you progress through the tiers, you'll gain access to additional benefits such as exam coverage for accidents and diseases, as well as rehab coverage.
13 Best Pet Insurance That Covers PreExisting Conditions in 2023
#12. Embrace Pet Insurance
Embrace has insurance that will cover your pet's emergency expenditures at any registered veterinarian hospital in the event of an injury. Accident benefits begin after only two days, which is significantly less time than most competitors.
#11. Figo
For pet parents who wish to explore alternative treatments for their pets, Figo is the friendliest insurance.
Figo has three pet insurance policies to choose from, all of which cover accidents and injuries. Essential, Preferred, and Ultimate grades of coverage are provided, with increasing levels of annual coverage:
To know more, read: Figo Pet Insurance Reviews 2023: Is It Legit Or Scam?
#10. PetFirst Pet Insurance
With adjustable benefits that can be matched to your average yearly expenditure, PetFirst's wellness rider provides the best value for routine treatment.
This is why it makes it to our list of pet insurance companies for cats.
#9. Pet Assure
While Pet Assure isn't a traditional pet insurance company, its low cost and flexibility make it one of the best pet insurance for cats.
Pet Assure has low monthly fees, and, pays for pre-existing issues your cats might have.
7 Best Pet Insurance In Ohio 2023 | Full Step-by-step Guide
#8. ASPCA Pet Health Insurance
The ASPCA offers coverage for both dogs and cats, as well as a 10% multi-pet discount, making it the greatest option for families with several furry family members.
#7. Nationwide
As the first insurer to offer pet insurance Nationwide they cover both routine and preventative care for your pets, including a separate plan for accidents or illness.
Find out more about Nationwide here.
#6. 24PetWatch
If your pet has a chronic illness, 24PetWatch's annual maximum limit of $20,000 will be more than enough to fund treatment. After 24 months without symptoms, most pre-existing diseases are no longer excluded from coverage.
7 Best Pet Insurance In Ohio 2023 | Full Step-by-step Guide
#5. Progressive
Progressive's pet insurance packages start at $6 per month and include a variety of discounts, making it one of the most cost-effective options on this list.
#4. USAA
Pet insurance is no exception for USAA, which is the go-to military provider for all forms of insurance. Pet parents may be eligible for a discount of up to 25% on their premiums.
#3. Hartville
Hartville will let your pet sign up for a policy no matter how old they are. Senior dogs can acquire not only accident-only coverage but also illness and accident coverage.
#2. Trupanion
Trupanion is perhaps the most unique of them all. They pay veterinary expenses right on the spot and have no payout limits.
This is why it's our number two pet insurance company for cats.
#1.Healthy Paws
With an annual deductible and no payout restrictions, Healthy Paws offers a single pet insurance plan that covers accidents and diseases. Healthy Paws gives you the option of raising your deductible or lowering your reimbursement amount to lower your premiums.
Healthy Paws also covers what it refers to as alternative pet care, which includes hydrotherapy, acupuncture, and chiropractic care.
Pet First Insurance Review 2023: How It Works | Legit Or Scam
Conclusion
If you've ever had to pay out of pocket to cover the medical bills of your cat you'd appreciate the importance of pet insurance for cats.
This post has looked at some of the best pet insurance companies for cats, in a bid to help you choose the one that suits your needs.
It's our sincere hope that you find what works for you and your cats.
Good luck.
References
Recommendation