Pinellas County Schools is dedicated to developing greatness in every student. With a growing emphasis on ensuring that every child is challenged to outperform their expectations.
There are a plethora of educational options available, including 70 application programs tailored to students' interests, talents, and abilities, as well as dozens of career-focused programs spanning from culinary arts to criminal justice.
Students of all ages can engage in award-winning arts and music programs that prepare them to be well-rounded citizens. We also seek to launch exciting and innovative programs based on responses from families.
Is Pinellas County a Good Place to School?
STEM magnet or career programs are available in Pinellas County Schools at all grade levels.
STEM Academies supply students with opportunities to take part in engineering design challenges, explore STEM careers, and use technology to better understand the world.
Best Pinellas County Schools
Here are some schools in Pinellas County, along with a brief description of each, spanning from admissions requirements to scholarship/aid programs accessible;
1. Plato Academy Clearwater:
Plato Academy adheres to the principle of effective learning, which is the learner's ability to comprehend and interact with what is presented.
The school is intended for students who can be creative, emotionally mature, and leaders. Advanced students have the opportunity to learn at a faster pace.
Plato Academy Schools will accept applications regardless of race, gender, religion, or ethnic or national origin. Plato Academy Charter Schools are tuition-free public charter schools.
Students who submit finished applications during an open application period will be chosen for admissions either on a first-come, first-served basis (when there are more seats available than student applications received during the open application period) or through a lottery process (when there are more student applications than seats available during an open application period).
2. Pinellas Primary Academy:
Pinellas Preparatory Academy is intended for students who have the potential for creativity, emotional growth, and leadership, and the school focuses on developing each student's talents while emphasizing high academic standards.
They adhere to state standards to ensure that our students have the necessary skills for the future, but they do not focus on test preparation.
We believe that if we do a good job of teaching, our students will perform well on tests without having to focus on the tests themselves. Our academic program is strict in its preparation for our students and makes frequent use of cooperative learning.
Pinellas Preparatory Academy is a tuition-free public charter school that adheres to all state laws, charter school requirements, and public school system policies.
As a result, they admit all students based on available space. Before enlistment, parents will be given a tour of the school and should meet with the Principal to discuss the student and how they would fit within our school.
At that meeting, information about the student should be shared to help us comply with the student's needs. If there are seats available, the child will be admitted depending on availability for the current school year.
There is always a waiting list for students who want to enroll but there are no openings at the time the application is submitted. If they apply for the succeeding year, they will use the lottery system.
3. Bauder Elementary School: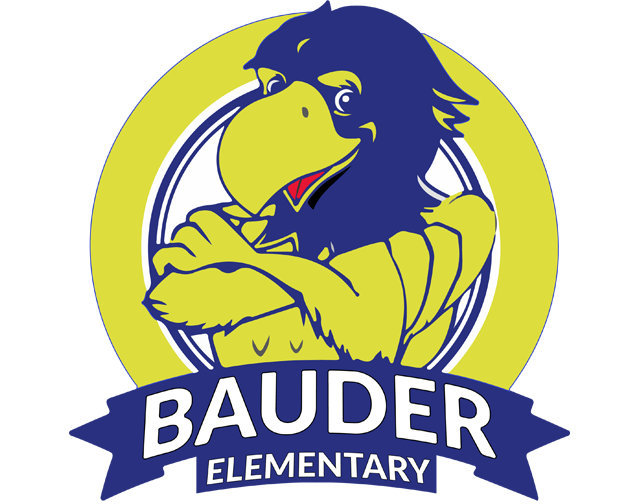 Here you will find a wonderful blend of a strong academic program, a diverse cultural experience, and numerous enrichment opportunities.
They have one of the best arts programs in Fort Collins, our academic expansion scores are among the highest in the state, and our student body is one of the most diverse in the city.
The online registration process makes it simple to ensure that your child is prepared for their first day of school. After registering online, fill out and print the Student Briefing and Records Request and bring them with you to Bauder. As of now, there are no ongoing scholarship programs.
4. Admiral Farragut Academy:
Admiral Farragut Academy's goal is to promote educational / Academic excellence, leadership development, and human (personal) development in a diverse community of young adults.
The admissions process begins with a questioning, followed by a campus tour and the completion of an online application.
After you have submitted the application and (non-refundable) fee, one of the Admissions Associates will work with you and your child to finish and prepare your file of paperwork for the Admissions Committee to review. Roughly 90% of applicants receive a letter of acceptance.
5. Shorecrest Preparatory School:
Shorecrest is a college preparatory school that helps educate a varied community of students to become lifelong learners dedicated to personal and academic (educational) excellence, physical well-being, creative accomplishments, and the development of commitment to social responsibility. Create a legacy of inclusive, innovative, and transformative education that unleashes the potential of all students.
Admission is based on several factors, including standardized testing, classroom discussions, prior school records, teacher advice, and good character. The Admissions Committee may give special recognition to faculty and/or staff children when making decisions.
Shorecrest Preparatory School accepts students/applicants of any age, gender, race, culture, religion, sexual orientation, socioeconomic status, national or ethnic origin.
It is simple to apply to Shorecrest. Although applications are approved on a rolling basis year-round, there is no set deadline. Below is the breakdown of the application process;
Fill out an application process
Necessary documents are required to submit
Class Visitation Schedule (Applicants for Grades K-12)
Testing on a timeline (Applicants for Grades 6-12)
6. Skycrest Christian School:
They purposefully combine a family campus atmosphere with excellent academics, sports, fine arts, and a strong biblical worldview.
It does not separate its educational policies, admissions guidelines, scholarship and loan programs, athletic and other educational programs based on race, color, national or ethnic origin. Here is a breakdown of the admissions requirements/process;
Step 1: Complete the applicant information.
Step 2: Submit your application and the $50 application fee.
Step 3: Include the items listed below in your online application.
Past School Records (Report Card*, Standardized Test Scores, Teacher Recommendation, Disciplinary/Behavioral Record)
Birth Certificate Copies
Educational Evaluation
Skycrest is committed to providing grants to as many qualified applicants as possible. Skycrest considers a need analysis provided by the Financial Aid for School Tuition program when determining a family's eligibility for financial aid (FAST).
This assessment takes into account a family's earnings, savings, assets, and liabilities, as well as any unexpected event. Applying for financial aid at Skycrest will not jeopardize your acceptance. They make admission decisions before assessing a family's financial needs.
Skycrest is dedicated to attracting the most diverse student body possible, irrespective of a family's capacity to afford the full tuition.
7. Cornerstone Christian School:
Cornerstone Christian Schools' role is to develop students to unexpected levels of excellence; spiritually, intellectually, physically, and socially in a Christ-centered environment.
A Cornerstone Christian Schools application must be finished, and they consider the application complete once all necessary forms and the non-refundable deposit application fee are submitted to the Admissions Office.
Parents/guardians will meet with the Accounting office during the admissions process to complete a financial agreement and review tuition options. Leading up to the interview with the Admissions department, K4 and K5 students are evaluated, and approval is based on school readiness as ascertained by the assessment results and the interview with the Principal.
Students applying for grades 1st-5th are evaluated in the Admissions department before the interview, and acceptance is based on grade-level standards met, as ascertained by the assessment results, favorable guidelines, report card(s) (last two years), student record release form, statement of faith, and an interview with the Principal.
When all steps of the admissions process have been completed, the Principal's office will schedule an interview with the student and family.
Following the interview, the parent/guardian will be notified via email of the admissions decision, which will be based on all information given during the admissions process. There are no active Scholarship or financial aid programs available for students.
8. Solid Rock Community School:
Solid Rock Community School honors its students' individuality by believing in their natural, God-given abilities, respecting them as individuals, and providing them with educational opportunities in which all pursuits are given equal status.
They provide a learning environment that pushes each student's intellectual potential, nurtures their personal growth, prepares them to pursue their interests, motivates them to think logically, and encourages them to be responsible, involved citizens.
The following is the application procedure for Solid Rock Community School:
To begin, call the school and speak with the Registrar, the Receptionist, or fill out the online contact page.
Take a look around the school.
All prospective/incoming students must meet with an SRCS Admissions Team member for an interview and also complete academic assessments. This service has a non-refundable fee.
Following the completion of academic evaluations, an on-site "trial day" visit for the applicant will be scheduled. Getting a firsthand look at the learning environment is an important part of the school selection process.
Fill out and return the New Student Application Form. Deliver or email all application materials to the Admissions Office, and please call if you have any questions along the way.
The SRCS Admissions Committee evaluates the applicant portfolio (application, transcripts, test scores, and so on) and decides on program acceptance. Admissions Committee decisions will be communicated to applicant families.
Accepted families have ten working days to complete their enrollment contract. The enrollment space of a student will not be held until an enrollment contract has been completed, signed, and submitted.
There is one active Scholarship, and the purpose of the Nicholas Azzue Athletic Scholarship is to recognize athletic achievement, encourage positive sportsmanship, and promote high scholastic achievement while enabling students who would otherwise be unable to participate in competitive sports due to financial constraints. The Nicholas Azzue Athletic Scholarship will cover a portion or all of a student's athletic fees.
9. Clearwater Academy International: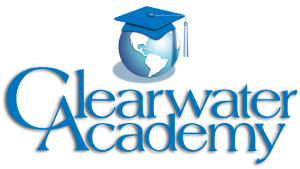 They are concerned with reviewing the child's goals and creating a program that best matches their capabilities and abilities; that is, each student at CAI has a distinctive program that includes all of the core academics as well as an increased focus on the student's interests.
This Goals Oriented Approach helps to bring subjects to life for the student. For example, studying math can be tedious, but studying math to become a computer engineer takes on a whole new purpose.
Clearwater Academy International's admissions procedure is simple:
Contact us; The first step is to express your interest in our program. You can contact the Admissions Director by phone, in person, or by completing an online Inquiry Form.
Personalized school tour – It is critical to visit the campus, speak with students and faculty, and get a sense of what distinguishes Clearwater Academy International as a unique and effective private school.
Application: As with any school, we must get to know you and your child, as well as that you get to know us. We'd like to learn more about your child's educational and life experiences.
Assessment (if required); Testing will be required for students transferring from another school. This enables us to identify areas in which your child excels and areas in which they fall short. Testing will be scheduled during your tour and will take place on campus.
Program evaluation; Following testing, you will be contacted and allowed to review the recommended program for your child. Some students may not qualify; however, you will still receive a summary of their testing results.
When your program has been reviewed and understood, the final enrollment paperwork will be completed, and you will become a member of the Clearwater Academy family.
Clearwater Academy has been certified with the state of Florida to accept the McKay Scholarship for several years and has been able to assist many students with the distinctive method of education based on custom-fit programs and self-paced study.
The McKay Scholarship varies in value for each student, and as a result, the scholarship amount will not fully cover our school's tuition. It is then the responsibility of the parents to cover the difference between the scholarship and the annual tuition. Additional school costs such as tutoring, necessary school uniforms, required textbooks, and activity fees are also the duty of the student's parents.
10. Palm Harbor Montessori Academy:
They are committed to developing the potential of the child and the growth of a diverse, international community, as well as to providing a respectful and peaceful Montessori environment that promotes academic excellence. The following are the steps in the application process:
Tour; A tour will allow you to observe our classrooms, see our facility, and get answers to your questions about our program. Tours are available by appointment only through the Admissions Office.
Application; After touring the school, each student must submit a completed Application for Admission and a non-refundable $210.00 application fee. All through the year, applications will be accepted.
Transcript/recommendation from a teacher; You must sign the Authorization for Release of Information Request form if applicable. For admission consideration, any previous and/or current academic records/test scores are required, and this information is required to complete your child's application.
Step up is an active financial aid program for students who are eligible and have qualified for the scholarship.
Conclusion
Pinellas County Schools is committed to providing new opportunities to expand learning beyond the classroom.
Over time, they've implemented various software that provides more time for instruction and provides a plethora of online resources to support learning outside the classroom.
This is just a selection of the many opportunities that are provided to help ensure that students are prepared for college, career, and life.
REFERENCES