15 Best Trade Schools in Maryland in 2022 | Best US Trade School
Do you want to learn a skill? Or maybe a craft? Do you want to work with your hands and have fun while you are at it? You should then consider the best trade schools in Maryland. There are many options available for you in these Maryland trade schools.
We understand that selecting the best trade schools is a difficult task. That is why we took the time to do our research and we have compiled information about 15 of the best trade schools in Maryland. The Maryland trade schools on this list provide high-quality training in a variety of fields. This includes medical care, beauty, transportation, and construction.
We also included pertinent information about each school, such as costs, duration, accreditation, and so on. We hope this would help you decide on the best trade school that suits you. Let's dive right in.
Related: How Much Does An HVAC Technician Make?
Are Trade Schools in Maryland Worth It?
With the current demand for skilled trades, many high school graduates are weighing the benefits of attending trade school. Many students who do not have an interest in college are weighing trade schools and thinking of what it means for them. The fact is that attending trade school allows you to gain access to jobs. These jobs would keep you secure and comfortable during recessions and other unstable times.
Electrical, culinary, and mechanical trades, for example, are in high demand even during economic downturns. Vocational occupations are often more appealing during times of high unemployment because of their potential to provide steady work. Trade school students are usually not required to take general education classes. Their courses are more focused on the technical and applied aspects of their chosen profession.
The trade schools in Maryland also provide hands-on training. This allows you to immediately apply what you have learned. The costs are also less expensive than four-year institutions. Tuition and fees, however, vary by school. Many trade school students learn skills that will prepare them for employment immediately after graduation. Even if they only attend for a year or two.
You have to put all these into consideration before determining if the trade schools in Maryland are worth your time. Do your research and be sure it is what you want before you completely delve in.
How much do Trade schools in Maryland Cost?
Although most trade school programs have low tuition, the cost can still be something. The trade schools in Maryland are not left out. Fortunately, students attending vocational schools may be eligible for federal financial aid, institutional scholarships, and private grants.
Like four-year colleges, vocational schools have financial aid advisors who assist students in applying for financial aid. Tuition in Trade schools in Maryland ranges from $5,000 to $23,205 depending on the program.
What are the Requirements for Getting Into Trade Schools in Maryland
Admission requirements differ from school to school. However, many trade schools accept applicants who do not have a high school diploma or a GED. These students complete high school while preparing for a career.
Many trade schools do not have an application fee. The general requirements for getting into trade schools in Maryland are-
High school diploma
GED
Be up to the age of 14
Have the zeal for the course you are about to study
Be ready for the placement examination
See also: 15 Best Highest Paying Trades In 2022
How to get into Trade School in Maryland
Every school has a different application process. Sometimes, even the program you are applying for makes all the difference as well. However, almost all the trade schools in Maryland have a similar process to it. (jiriecaribbean.com) The step-by-step guide you should take when applying for Maryland trade schools is-
Step 1- Set up your application
All Maryland trade schools would require that you apply before admission. You must apply with supporting documents. When doing so, make sure you follow all instructions given by the school. Then submit it through the platform- whether online or in person.
Step 2- Get your fees ready
Except for financial aid, there are no trade schools in Maryland that are free. As such, ensure you put together all necessary fees required. Your application fees depend on the school and the program you are going for.
Step 3- Wait for feedback
Wait for your application to review and accepted. You must include your catalog and enrollment agreement with your application.
Step 4- Take any the exams/interviews
After the school has gotten back to you showing your application was successful, all that you need is to take the interviews or exams.
See also: 10 Reasons To Learn A Trade And Leave Your Degrees In 2022
15 Best Trade Schools in Maryland
When selecting a trade school, there are many factors to consider. Ensure you do your extensive research before you decide on the trade school to attend. Each trade school has a specific thing it offers. You also know what trade you want to learn. Look out for the trade schools in Maryland that specifically suit your needs. The 15 best trade schools in Maryland are-
North American Trade Schools
Worcester Technical High School
Frederick School of Cosmetology
Maryland Bartending Academy
HCDL Training Center
Brett Aviation
Care Xpert Academy
IEC Chesapeake
Baltimore Studio of Hair Design
Tristar Academy
Fomen Nursing Assistant Training Academy
Pittsburgh Institute of Aeronautics (PIA) Hagerstown Campus – School for Aviation Maintenance
Lincoln Culinary Institute
Purdue University Global – Hagerstown, Maryland
Stratford University
Related: How Is a Student Loan Different from A Scholarship?
#1. North American Trade Schools
North American Trade School offers programs designed to assist individuals to explore career options in different fields. It also ensures students expand their knowledge in their current position. Since its inception in 1971, the school has graduated job-ready trades professionals and truck drivers.
The ACCSC has accredited North American Trade School (Accrediting Commission of Career Schools and Colleges). The Maryland Higher Education Commission and the Maryland State Division of Vocational Rehabilitation have also approved and licensed NATS.
To enroll in this school, you must have a high school diploma or GED. NATS may accept a copy of a DD214 with a clear sign that you have a high school diploma. Students must be at least 18 years old to apply. Applicants must be at least 21 years old to enroll in the CDL program Class A.
For fees, tuition ranges from $5,000 to $23,205 depending on the program. Some of the courses available at this school are-
Building Construction Technology
Combination Welding
Commercial Truck Driving
Diesel Technology
CDL Electrical Technology
HRVAC Industrial Maintenance
Visit North American Trade Schools
#2. Worcester Technical High School
WTHS students have received regional, state, and national recognition for their skills and leadership. Worcester County Public Schools does not discriminate in its programs based on race, color, national origin, gender, disability, or age. Everyone is welcome to apply by completing the application form and providing personal and educational information.
You should contact the school's representatives to get additional information about the enrollment process. For tuition and fees, you also have to contact the school for price with the link below. It is one of the best Maryland trade schools. The courses available are-
Finance and Accounting
Science of Agriculture (CASE)
Baking & Pastry (NATEF)
Automotive Technician
Biological and Medical Sciences
Services for Business Administration
Business Administration
Carpentry Construction Design & Management Business Marketing
Cosmetology
Natural Resources/Environmental Studies
EMT and Fire Science (MFRI)
Geographical Information Systems (GIS) (GIS)
Management of Hospitality and Tourism
HVAC Industrial Upkeep
Visit Worcester Technical High School
#3. Frederick School of Cosmetology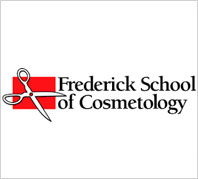 Frederick School of Cosmetology is one of the best trade schools in Maryland. It offers a student orientation session, theory class, demonstrations, and hands-on experience. This combination of educational skills and knowledge ensures a successful future career in this field. The National Accrediting Commission of Cosmetology Arts and Sciences has granted it accreditation (NACCAS).
Since all graduates will become professionals in the beauty industry, think about enrolling in this School of Cosmetology. An applicant must meet certain eligibility requirements to get into the cosmetology program. Some of them are-
Before admission, he/she must be at least 17 years old
He must provide proof of a valid G.E.D or high school diploma.
The enrollment form is available on the school's website, and all fields must fill out accurately.
The fees for Frederick School of Cosmetology are only available on demand. Contact them with the website below for the full cost of the program you have interest in. The courses offered in this trade school are strictly on cosmetology. It is one of the best Maryland trade schools for Cosmetology.
Visit Frederick School of Cosmetology
Related: What is the Federal Family Education Loan Program? How it works, pros and cons
#4. Maryland Bartending Academy
Maryland Bartending Academy is the state's oldest bartending school. The Maryland Higher Education Commission has approved Maryland Bartending Academy. Better Business Bureau accredited, the school has an A+ rating. The Professional Bartending Advisory Board is a member of the Academy. It ranks high as one of the best trade schools in Maryland.
Training sessions at Maryland Bartending Academy take place in a fully functional bar. The bar stocks up the most up-to-date bartending equipment and tools. The school's real-world, hands-on training provides students with the skills and confidence they need to begin bartending immediately. There is no educational requirement to register for the Academy's free introductory class.
Students can enroll in one of three bartending class schedules: day class, evening class, or a day/evening class combination. To enroll, applicants must be at least 18 years old. Tuition fees vary according to the program. The courses available include:
On-Site and Off-Site Bartending
Training Alcohol Education
Bootcamp for Bartenders
Secrets of Liquor and Beer Gratuities
Waiter/Waitress
Food Safety Handlers
Visit Maryland Bartending Academy
#5. HCDL Training Center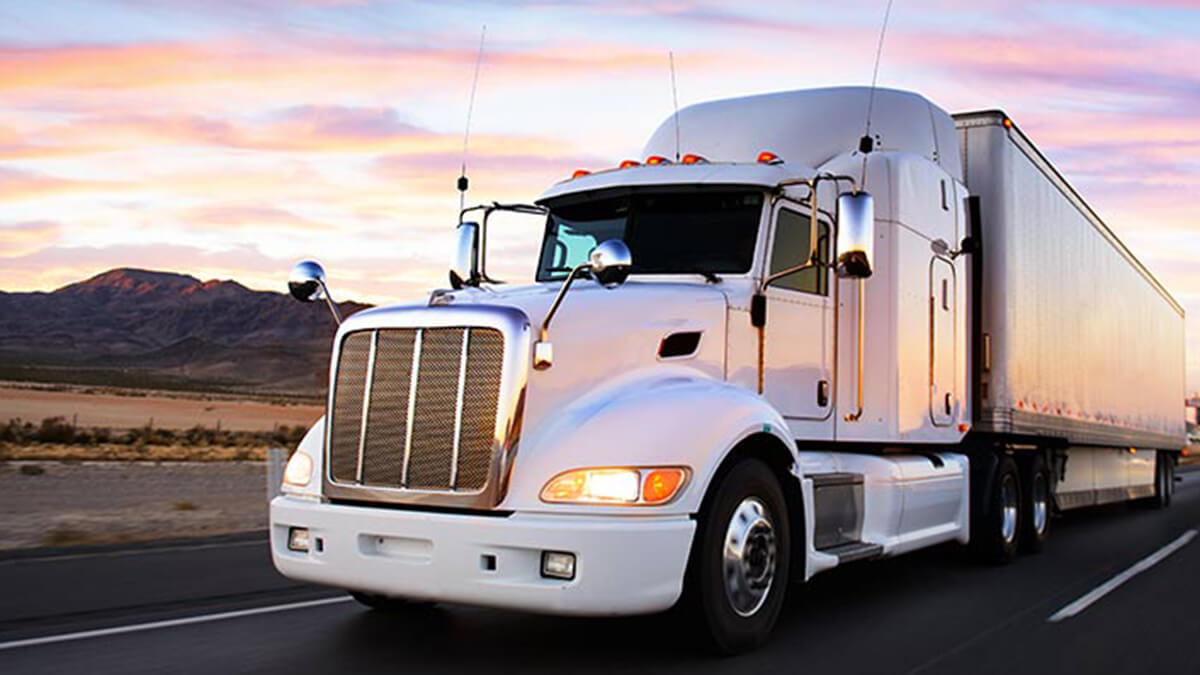 The HCDL Training Center provides MVA-approved one-on-one commercial driving classes for classes A and B. It is one of the best Maryland trade schools. The school runs through experienced instructors who provide innovative learning facilities, hands-on training and help with future job placement. Safety, honesty, and integrity are some of the values of the school.
You require a Class-B CDL for single vehicles weighing over 26,000 pounds gross vehicle weight. It also requires a Class-C CDL for a single vehicle under 26,000 GVW that transports hazardous materials. It requires a Class-B or Class-C CDL to drive a school bus.
The fees vary according to the program. The school also assists students who wish to apply for financial aid. Courses available include:
Driving
Towing
Safety measures
Easy truck fixes
#6. Brett Aviation
Brett Aviation is the premier FAA Certified 141 Flight School in Baltimore. The school provides training programs for pilots of all levels of experience to train them to the highest level of competence. Brett Aviation's flight training prepares students for any type of flying job they may have an interest in. Brett Aviation is one of the oldest Maryland trade schools.
School instructors are pilots with tens of thousands of hours of flight time. Brett Aviation also offers in-house written test prep courses every month throughout the year. The hourly rate varies according to the program and the aircraft. For $129, the Discovery Flight program provides a first 30-minute flight experience. There are also financing options available.
Brett Aviation provides all eligible service members, veterans, and reservists with VA Approved Flight Training. 33rd Chapter Veterans can receive up to 100 percent free flight training. Some people may be eligible for a monthly housing allowance. The courses available include-
Discovery Flight
Private Pilot Licence
Instrument Pilot Licence
Commercial Pilot Licence
Certified Flight Instructor
Multi-engine Licence
#7. Care Xpert Academy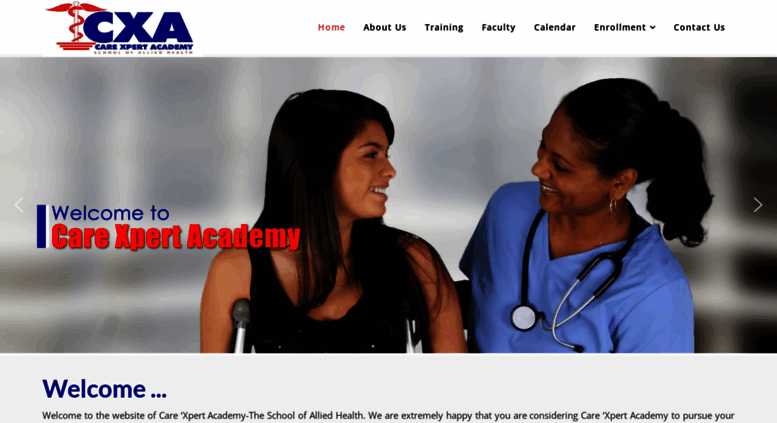 Care Xpert Academy, LLC is a for-profit private career school dedicated to providing high-quality health education and training. CXA, found in February 2007, aims to provide basic nursing education to students. It also aims to provide the community with entry-level nursing personnel. The students would be capable of meeting the challenges of the allied health fields.
The school's goal is to teach each student the skills needed to work as a Certified Nursing Assistant or Geriatric Nursing Assistant. To enroll, you must be over the age of 18. You also need to have a high school diploma or GED. Applicants without a high school diploma or GED must pass an Ability to Benefit exam.
Prospective students must have a valid social security card. They must also provide a copy of a current physical examination completed within 6 months of the start date. Along with the Hepatitis B series or waiver from the healthcare provider, you require proof of a negative TB. Applicants must also provide a criminal history (state and federal) within 6 months of starting.
The Nursing Assistant program costs $1100 in total, including textbooks. There is also a payment plan available. The courses available include:
Geriatric Nursing Assistant
Certified Nursing Assistant
#8. IEC Chesapeake
IEC Chesapeake is a subsidiary of Independent Electrical Contractors, Inc., the industry's leading national trade organization. It is one of the leading trade schools in Maryland. The school provides several apprenticeship programs for electrical professionals. It also has continuing education programs.
To prepare students for this in-demand field, the IEC Electrical Apprenticeship Programs combine on-the-job training with formal technical instruction. This Maryland trade school pays students to work while receiving an excellent education in the electrical field.
IEC is also a support network that provides its members with professional training. They have access to education, public relations services, legislative and regulatory insights, networking opportunities, and cost-saving benefits.
The four-year Electrical Apprenticeship Program costs $13,960 in tuition. The courses available for IEC Chesapeake are-
Telecommunications Technician
HVACR Program
Electrical Apprenticeship Program
Online Electrical Apprenticeship Program
Spanish-Assisted Electrical Program
Classes for Continuing Education
Workforce Development in Emerging Technologies
See also: How Much Does It Cost For Nursing School
#9. Baltimore Studio of Hair Design
Baltimore Studio of Hair Design is one of the best Maryland trade schools. The school has been training students to become cosmetologists and nail technicians for over 35 years. They have four locations in the Baltimore area. It has hands-on training and preparation for the Maryland State Board Licensing Exam. The school prepares students for salon work.
The National nationally accredited Baltimore Studio and Maryland Beauty Academy Accrediting Commission of Career Arts and Sciences (NACCAS). They are also approved for education by the Maryland Higher Education Commission and the US Department of Education.
To enroll, you must be 16 years old or older. You must also have a valid state identification card, birth certificate, or Social Security card. Students must have a high school diploma, GED, or equivalent. The cosmetology program costs $16,650 in tuition. The courses available include:
Nail Technician
Cosmetology
Makeup
Skincare
Wig making
Hair care
Visit Baltimore Studio of Hair Design
#10. Tristar Academy
The Maryland Higher Education Commission has approved Tristar Academy as an independent, private career academy. The Academy prepares students for the Maryland Principles and Practices of Real Estate for Salespersons pre-licensing real estate program.
Tristar Academy's mission is to provide each student with a solid understanding of the practices of real estate in the State of Maryland. The school is situated in a safe, pleasant, and comfortable environment. The Academy has five Maryland locations: Silver Spring, Bowie, Columbia, Waldorf, and Rockville.
Registration costs $30. Depending on the class, the cost of training varies. The 60-Hour Salespersons Pre-Licensing Course is $295. Also, the MD Brokers Pre-Licensing Accelerated Course is $1,201. The courses available include:
Pre-Licensing
Reciprocity in Continuing Education
Exam Preparation
Land programs
Estate programs
Building programs
#11. Fomen Nursing Assistant Training Academy
Fomen Nursing Assistant Training Academy offers nursing assistant and healthcare training programs of the highest quality. It is one of the best Maryland trade schools as relates to health. The Academy is well-known in the community as a reputable training facility. It consistently produces competent nursing assistants and medication technicians.
Tuition for the CNA/GNA program at the Hyattsville campus is $900. The registration fee is $50 and the application fee is $25. The Glenburnie Program will set you back $1175. However, application, registration, tuition, and textbooks are all included. The Certified Medical Technician program costs $250 in tuition.
The Maryland Higher Education Commission also offers scholarships to qualified candidates.
Visit Fomen Nursing Assistant Training Academy
#12. Pittsburgh Institute of Aeronautics (PIA) Hagerstown Campus – School for Aviation Maintenance
This is one of the best Maryland trade schools. The Accrediting Commission for Career Schools and College has accredited the (PIA) Hagerstown Campus – School for Aviation. Admission to PIA's School of Specialized Technology requires applicants to visit the school. They will have a personal interview and tour the school while there.
A qualified Admissions Representative runs it. The representative ensures the student understands-
Programs in AMT and AET
Methods of Instruction
Learning Environment Program Goals and Outcomes at PIA
Admission Procedures and Program Availability
Graduate Placement Statistics for Academic Assistance
The presence of a criminal record on the enrollment agreement may preclude the student from admission. The total cost of the AMT Diploma Program (4 Terms) is $27,000, with tuition of $6,750 per term. There are also some fees, such as the $150 Registration Fee and the $1,200 FAA Airframe and Powerplant Examination Fees.
Visit Pittsburgh Institute of Aeronautics (PIA) Hagerstown Campus – School for Aviation Maintenance
#13. Lincoln Culinary Institute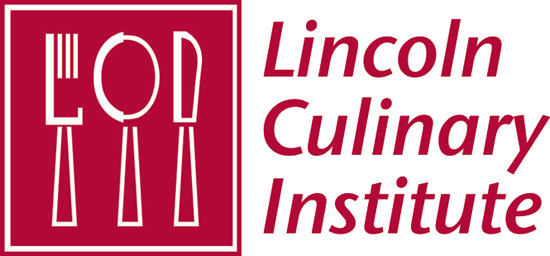 The Accrediting Commission of Career Schools and Colleges granted Lincoln College of Technology accreditation. The staff does everything possible to contribute to the development of a skilled and competitive workforce. They do this through a quality career-oriented education.
Students can earn a Diploma, Degree, or Certificate faster in career training programs than in other educational institutions. The application and admission process is very simple and easy. Through the application process, the admissions office guides you on how to successfully complete the application form. Their job is to tell you everything you want to know and to assist you in deciding which career path is best for you.
You will also get the contact of Financial Aid representatives if you require financial assistance during your studies. The courses available are-
Automotive industry
Medical Sciences
Cosmetology & Culinary Spa
Information Technology
HVAC Medical Assistant Technology
Electrical / Electronics Medical Assistant
Visit Lincoln Culinary Institute
Related: Should I Go To College? 10 Ways To Know If College Is For You
#14. Purdue University Global – Hagerstown, Maryland
The Higher Learning Commission has accredited Purdue University Global (HLC). If you choose this school, you will have the skills to impact your career once you graduate. Students choose this university because its programs provide them with the support and flexibility they need to achieve career goals. They can also do this while developing essential academic and professional skills.
Those interested in applying should know the school's Admissions Advisors are available to assist them. The first step in enrollment is to speak with an advisor. You should begin the application process by filling out an information request form. Once an Admissions Advisor contacts you, they would schedule a campus tour.
During the tour, will an advisor interviews you. He/she then determines whether you qualify for the school. Before enrollment, all students must pay a $45.00 nonrefundable application fee. The courses available are-
Education
Fire Science
Health Sciences
Business
Criminal Justice Education
Information technology
Legal Research
Nursing
Social and Behavioral Sciences
Psychology
Military Special Programs
Visit Purdue University Global – Hagerstown, Maryland
#15. Stratford University
The Accrediting Council for Independent Colleges and Schools (ACICS) has granted Stratford University accreditation. With this, they can award certificates, diplomas, associate's, bachelor's, and master's degrees.
Those seeking admission must first provide a High School Diploma or GED, as well as Official Transcripts. You must also pass the TOEFL or IELTS language tests with a satisfactory score.
If you meet these requirements, you can begin the application process. You would have to pay a $50 application fee. Fees vary depending on the educational level and type of program you want to pursue. The assessment of tuition is on a term-by-term basis and varies by course.
The courses available are-
Courses in the Arts and Sciences
Advanced Culinary Arts
Associate of Applied Science Baking and Pastry Arts
Associate of Applied Science Hospitality Management
Bachelor of Arts – Concentration in Hotel and Restaurant Management School of Hospitality and Culinary Arts
How much do Skilled Trades make in Maryland?
As of June 1, 2022, the average annual salary for Skilled Trades jobs in Maryland is $40,114. In case you need a quick salary calculator, that works out to about $19.29 per hour. This equates to $771 per week or $3,343 per month.
Most Skilled Trades job salaries in Maryland currently range from $35,527 (25th percentile) to $51,040 (75th percentile). This is with top earners (90th percentile) making $59,046 annually.
The average pay range for a Skilled Trades job is wide (as much as $15,513). It implies there may be opportunities for advancement and increased pay based on skill level, and years of experience.
According to recent job posting activity, the Skilled Trades job market in Maryland is not very active. This is because only a few companies are currently hiring. Maryland ranks 25th out of 50 states in terms of Skilled Trades job salaries.
See also: How Much Does The Average Mechanic Make?
What are the Highest Paying Trade School Jobs in Maryland?
There are at least 6 Skilled Trades jobs that pay more per year than the average Skilled Trades salary in Maryland. These positions include Trade Supervisor, Skilled Mechanic, and Trader Construction.
All of these jobs pay between $17,920 (44.7%) and $34,473 (85.9%) more than the national average Skilled Trades salary of $40,114. Some jobs are-
Construction manager -$97,180
Skilled electrician- $74,586
Skilled Mechanic- $74,539
Escalator installer- $62,915
HVAC electrician- $58,034
Cosmetologists- $56,835
Frequently Asked Questions
Which trade school job pays the most?
Construction managers, elevator and escalator installers, and skilled mechanics are among the highest-paying trade jobs. According to the Bureau of Labor Statistics, the median salary for a construction manager in 2020 was $97,180.
What is the disadvantage of going to trade schools in Maryland?
The major disadvantage of Maryland trade schools isn't much. However, you should know that a certificate in a specific trade may be difficult to transfer to other occupations.
Is trade school preferable to college?
Yes. Students pursuing specific occupations may benefit from attending trade schools. Trade school programs take less time to complete than degree programs at community colleges and four-year schools. Tuition at trade schools is also less expensive than tuition at community and four-year colleges.
What percentage of trade school graduates get good jobs?
The percentage of successful job placements varies according to school and occupation. Nonetheless, after trade school, students are well-prepared for stable employment. This is especially if they attend a school with strong industry connections.
Are trade schools better than colleges in Maryland?
No. Different education in trade schools and traditional colleges. For students who prefer smaller classes, shorter graduation timelines, and more practical training, trade schools may be a better option.
What is the best trade to pursue in a trade school?
Your strengths and preferences will determine the best trade. Think of what you enjoy doing and what you can envision yourself doing years from.
Conclusion
Whether you want to be a nursing assistant, a truck driver, or a cosmetologist, Maryland trade schools have training programs for you.
All you have to do is decide on your dream job and begin looking for the institution that best meets your educational needs. Before deciding on a trade school, make sure the institution is trustworthy and the classes have accreditation by government institutes.
See also: How Much Does Nursing School Cost in Texas?
Reference
Recommendations