Finding jobs for creative people has been made very easy with the use of articles like this. You don't have to suffer for your creativity, at least not financially. There are numerous best jobs for creative people available that will reward your creativity to the tune of more than $59,000 per year.
CNBC Make It analyzed Bureau of Labor Statistics data to identify 15 occupations focused on creating, designing, or remaking images, products, technology, and information that also pay as much as $92,000 per year — well above the median wage of $46,800 earned by U.S. workers in 2018, according to the BLS.
If you want to be well compensated for your creativity, this article carefully breaks down not just the 15 best jobs for creative people, but also why and how you can get them. Let's get started.
Why Should You Consider Getting any of the Best Jobs for Creative People in 2022?
There are three main reasons you should consider this. Asides the money and all other financial benefits you would enjoy; you should also know that-
Creative jobs are more adaptable. Creative professionals are frequently self-employed or contract workers, which allows for a more flexible schedule.
Jobs that are creative encourage collaboration. Many creative careers involve working in groups to brainstorm and problem-solve in order to find solutions and new approaches to problems. It can be thrilling to emerge from a brainstorming session with a plan or task that you will work on from concept to competition.
Creativity never goes out of style. A creative position frequently necessitates new ideas, quick changes, and tight deadlines. Meeting a deadline or finding a quick solution not only keeps employees alert, but it also maintains a level of excitement and thrilling challenges.
Tips for Getting Jobs for Creative People
Of course, you should know that there are some necessary tips you should have that would land you directly in the best jobs for creative people. These tips are-
You must have inspiration
You know you're creative, but where do you begin? What artists' work do you admire? Who motivates you? Read their blogs and keep up with them on social media. Get close to them and learn from them. You can catch her at galleries, gigs, performances, and festivals. Also, take advantage of any opportunity to speak with people who make a living from their creative abilities.
Always look out for Information
More information is available from industry associations such as the Design Institute of Australia. Most occupation profiles on myfuture include links to professional associations. Also, take a look at myfuture videos and career stories from creatives who started where you are.
Figure out what is in high demand?
Look for areas that are in high demand or that are expanding. Identify the trends and then move them forward. Add your own spin to it.
Think financial
Yes, your mind is racing with ideas, but you also need to eat, keep a roof over your head, and pay your bills. Be prepared to work multiple jobs. You're not signing up for a 9–5 existence. It is common for creative careers to take some time to become self-sustaining. So find something you enjoy doing to support yourself while still having enough time and mental space to devote to your art.
Volunteering and internships
It's all about gaining experience. It's no or low pay in exchange for learning opportunities. Make the most of your internship experience. Be punctual, work hard, make yourself available, and be adaptable – willing to try new things. This is where you build your reputation in the industry you want to work in.
Get some business knowledge – you'll need it!
You'll most likely be self-employed. Learn the fundamentals of business management so that you can actually make money from what you do.
Unconventional and fearless
'I'm a dance instructor, a former circus performer, a marketer, and a graphic designer.' Marketing and business knowledge are required. It's the only way to make ends meet. You must be astute and well-versed in the best ways to sell your skills. Oh, and it's a long-term commitment. Prepare to wear a lot of hats.' – Jessie Zevaka
Read also: 15 Best Part-Time Internet Jobs In 2022
15 Best Jobs for Creative People in 2022
There are numerous opportunities for those who are looking out for jobs for creative people. Below is a list of best jobs for creative people in 2022.
1. Video game designer ($18.33/hour)
Video game design is a burgeoning field, and the industry is expanding. As one of the best jobs for creative people, video game designers are in charge of a wide range of tasks, including the creation of characters and settings for games, as well as the development of storylines, character reactions, and other aspects of a game.
This frequently entails writing millions of lines of code in computer software. Video game designers frequently collaborate with a team of designers to create a video game and meet deadlines.
2. Graphic designer ($19.67 hourly)
Graphic designers are visual artists who create designs for packaging labels, advertisements, magazines, reports, and websites. They create these concepts with the goal of informing consumers and encouraging them to take action, such as making a purchase or signing up for a newsletter, using graphic design software products.
3. Film director ($31.82 per hour)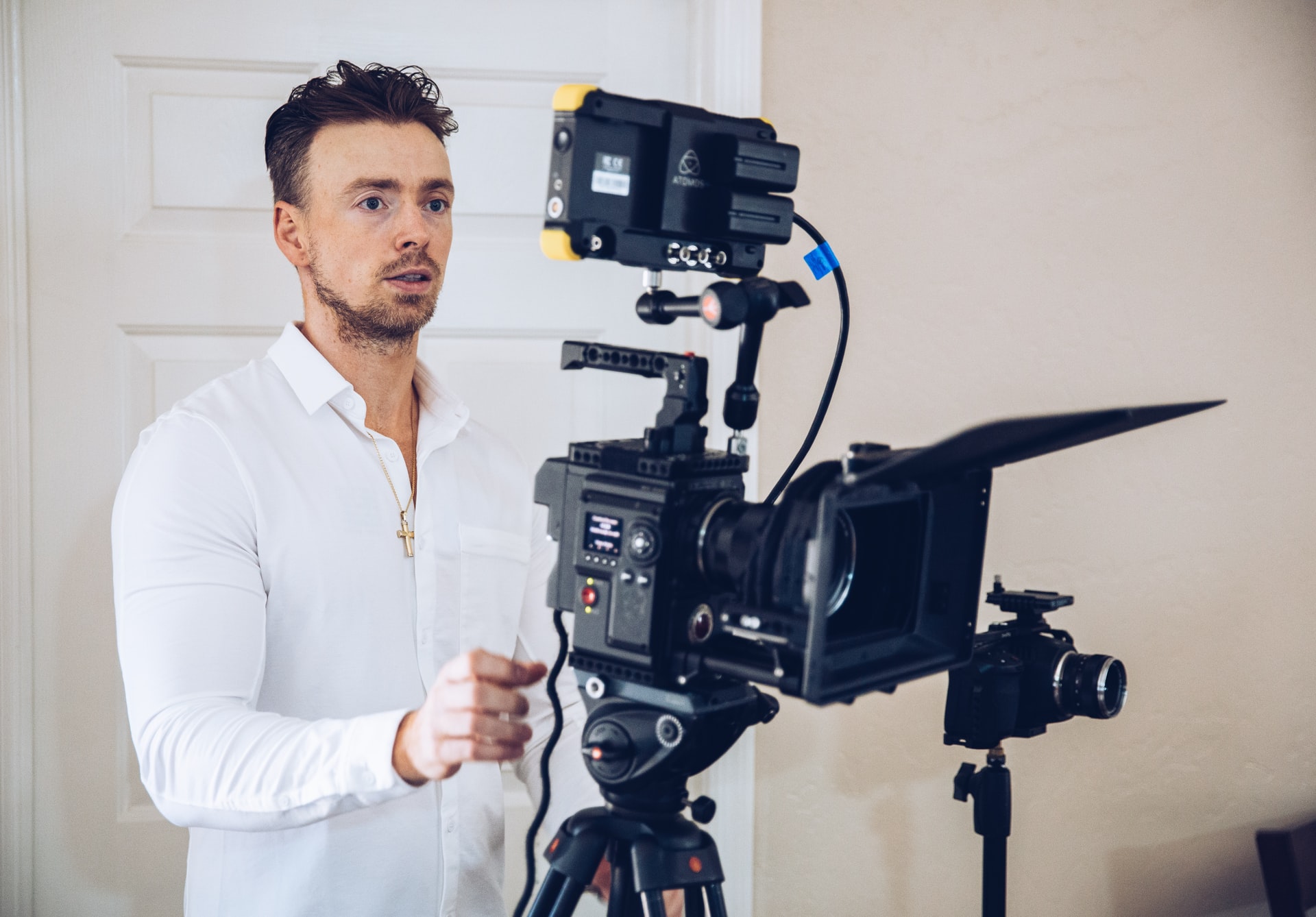 Film directors make the majority of the decisions in the filmmaking process. They are in charge of all aspects of filmmaking, from conception to completion, and they supervise every stage of production, including writing, editing, lighting, scenery development, and effects finalization. It is one of the best jobs for creative people.
4. Television writer ($22.26/ hour)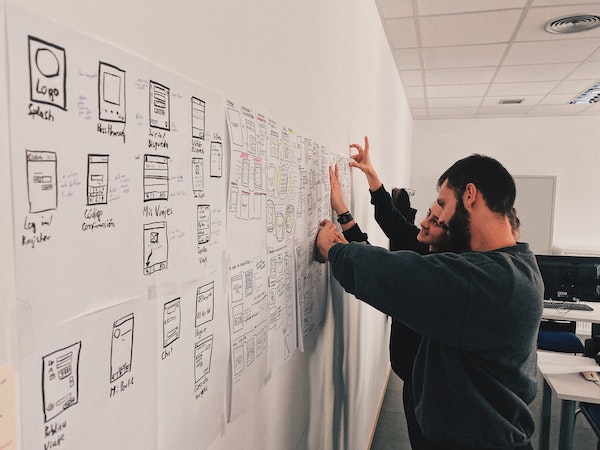 Television writers develop, write, and revise scripts for television. They create characters, dialogue, plots, and scenarios for a variety of television shows, including sitcoms, dramas, and soap operas. They may also contribute to documentaries and news shows. Television writers typically collaborate with a team of writers to ensure the quality of scripts and meet project deadlines.
5. Music instructor ($26.60 hourly)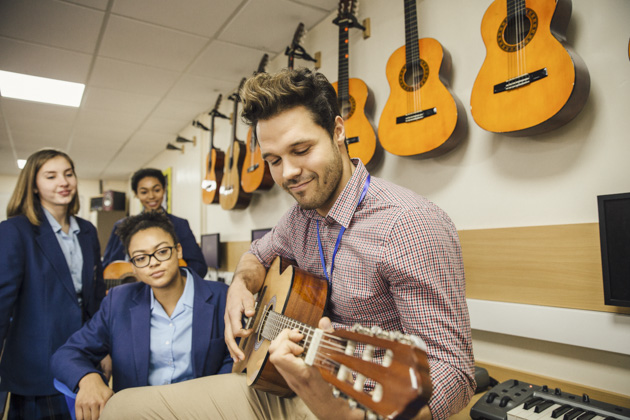 Music teachers have the opportunity to be creative while guiding young people as they hone their musical abilities. They may instruct students on specific instruments, conduct a student orchestra, or provide singing and voice lessons. For someone who enjoys working with students and making a difference, teaching music can be a rewarding career. It is one of the best jobs for creative people.
6. Digital designer ($31.94 per hour)
Digital designers are in charge of creating web pages, websites, email newsletters, and other projects that pique the interest of customers. They provide creative support for marketing and advertising campaigns and work in a variety of industries. It is one of the best jobs for creative people.
Digital designers are familiar with a variety of design programs, such as Adobe Creative Suite, and are proficient in HTML and CSS, as well as JavaScript and JQuery.
7. Artistic director ($36.18 per hour)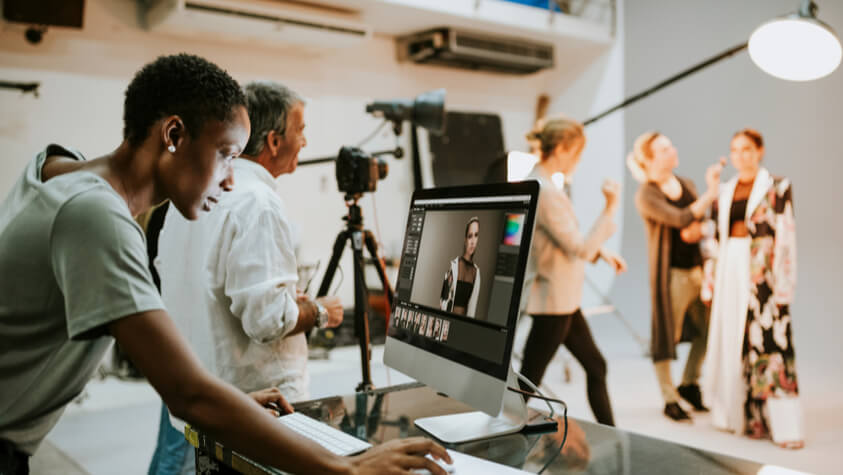 Creative directors are in charge of a project's or brand's creative vision. They create strategies and concepts for creative projects, as well as ensure that quality and messaging are consistent. Creative directors are also in charge of supervising and managing creative teams, as well as delegating tasks. This position necessitates at least five to eight years of experience as well as excellent communication skills.
Read also: 17 Best Tipping Jobs That Pay Well In 2022
8. Art director ($36.58 per hour)
Art directors typically have a Bachelor's Degree in Art or Design as well as several years of design-related work experience. They direct the creative development of marketing campaigns for online, mobile, print, and television. Art directors may also be in charge of a team of visual artists such as graphic designers, photographers, and illustrators, as well as coordinating advertising and marketing campaigns. It is one of the best jobs for creative people.
9. Product designer ($38.22/hour)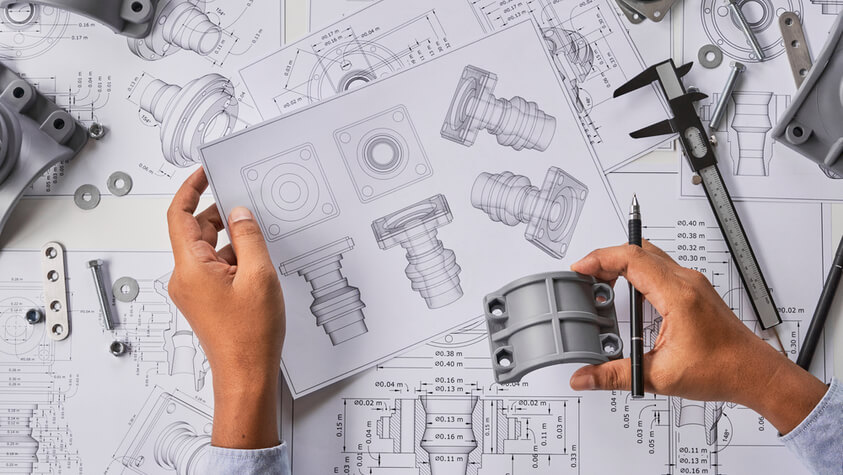 Product designers consider what users and consumers want from a product and create products that meet those requirements. They apply their skills and technical knowledge to improve the appearance or functionality of existing products or to design entirely new ones. To develop and test concepts, they typically collaborate with a team of designers and engineers.
10. User experience director ($40.44 per hour)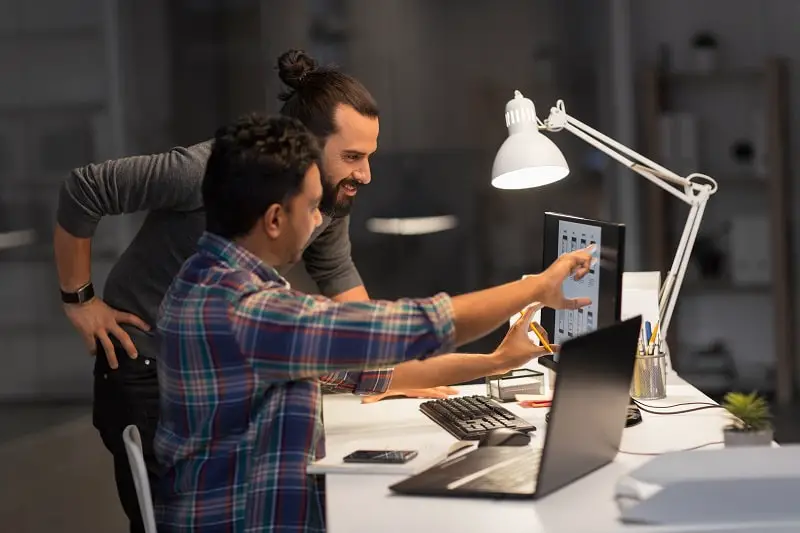 User experience directors are in charge of finding ways to improve applications and software so that users have a positive experience. They are committed to providing excellent customer service and building brand loyalty. UX directors collaborate closely with creative teams, user experts, and customers to develop product ideas and concepts. Some UX directors may also manage a team of designers who help them put their ideas into action. It is one of the best jobs for creative people.
11. Mobile developer ($43.22/hourly)
Mobile designers are in charge of creating mobile interfaces. They frequently collaborate with user experience and user interface designers, as well as other creative team members, to create engaging and easy-to-navigate interfaces. While there is no specific degree program that leads to this profession, the majority of mobile designers have a degree in graphic, interactive, or web design.
12. Interactive art director ($57.57/hour)
Interactive art directors are in charge of both the design and implementation of digital projects. They are in charge of leading the research, development, and launch of digital products and services for marketing and advertising campaigns.
They may also be in charge of a team of graphic designers and web developers, and they frequently collaborate with digital strategists. Interactive art directors are familiar with design software like Photoshop and Illustrator, as well as some coding languages. It is one of the best jobs for creative people.
13. Software developer ($53.56/hour)
Operating systems, computer programs, and databases are all developed, built, and improved by software engineers. They frequently collaborate with other software developers and engineers to design and test software that meets their clients' needs. Because software engineers interact with clients and other professionals on a daily basis, they must be excellent communicators. It is one of the best jobs for creative people.
14. Brand manager ($60.19 per hour)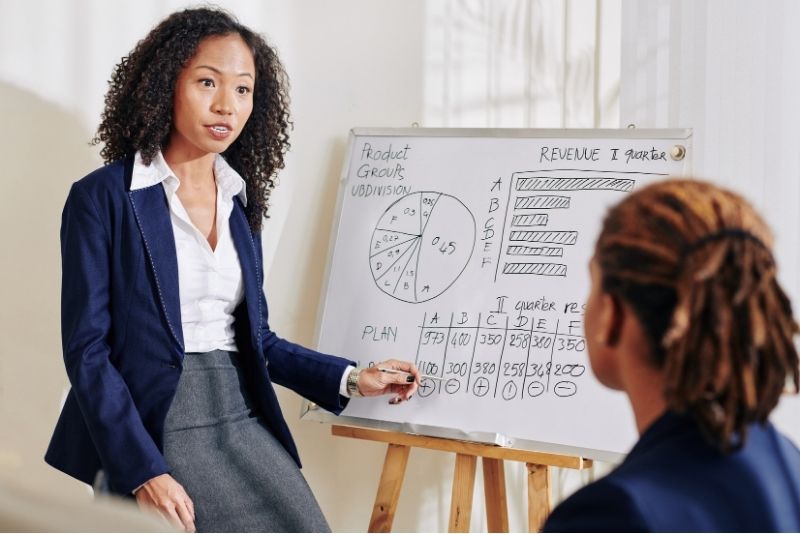 Brand managers are the primary strategists for a company's or product's marketing program. They provide branding guidance, develop and implement branding strategies, and ensure brand consistency across various forms of media. In addition, they conduct research on competitors, consumer attitudes, and industry trends. It is one of the best jobs for creative people.
Because brand managers work with a large number of other team members and clients, relationship management is critical to success in this role. Many brand managers have a Bachelor's Degree in Communications, Marketing, or Business, as well as several years of work experience.
Read also: Best Online Tutoring Jobs Available In 2022
15. Editors ($59,480/annual wage)
This occupation requires strong communication and writing skills because it involves planning, revising, and producing content for publication in books, newspapers, magazines, or websites. They typically review content for spelling, grammar, factual, and structural errors, rewrite content to make it more understandable, review pitches from writers and assign stories, and assist writers in developing new ideas that are consistent with the publication's style and needs.
Frequently Asked Questions
Are the best jobs for creative people worth it?
Absolutely. If you are a creative person, your artistic talent can provide a strong foundation for your career. How best to leverage it than to find any of the specific jobs for creative people.
What do creative people study in school?
Fine art or media major is what you need to pursue a career in the creative field.
What is the most in-demand jobs for creative people?
Even though it doesn't pay heavily, make-up artists are the most in-demand jobs for creative people.
What is the most benefit of working jobs for creative people?
Jobs for creative people would allow you to fully express yourself and personally promote your thinking and problem-solving.
Can you become a millionaire by working jobs for creative people?
It depends on which job and how much your level of creativity is. But yes. Typically, you can become a millionaire from jobs for creative people if you know your onions.
Conclusion
Being yourself in your art is the most valuable gift you can give to the world. If you enjoy it, there is a good chance that others will enjoy it as well. Authenticity frequently leads to truly genuine, vulnerable, and personal art, which is the best kind. People will appreciate what you do if you do it with integrity. We hope these best jobs for the creative people listed above would help you pick a proper creative career path.
References
Recommendations