Consider a career in investment management if you want to assist others in figuring out how to earn the highest returns on their investments, are fascinated by risk analysis, or want to help businesses buy other businesses.
Just like a career in finance may appeal to you if math and economics were among your favorite courses in high school, the same way a career in investment will help you grow your money.
Finance is a large industry that offers a diverse range of opportunities for analytically inclined workers. A job in investment management is one such option.
Contrary to common belief, this profession does not entail pinstripe suits and high-pressure dealings on the floor of a crowded, noisy trading room. You have a lot of options for avoiding stock exchanges.
In this article, we'll be taking a look at the question, is investment manager a good career path? We'll look at a whole lot of reasons to choose or not choose investment management as a career path.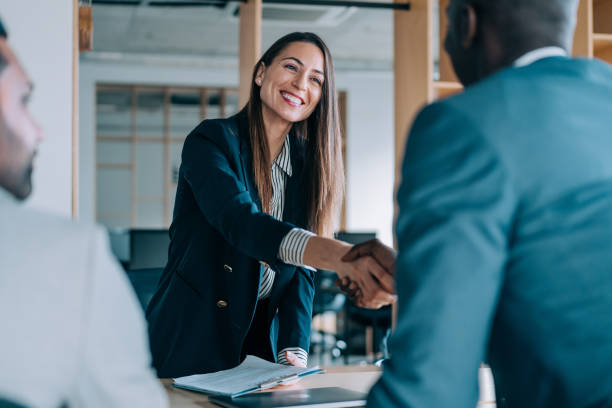 What is Investment Management?
Investment management is an extensive field with many job prospects. An investment manager may focus on a specific sort of investment or deal with a specific type of client, such as personal or professional investments.
They may gain many advantages from a career in investment management, and understanding them will help you decide if it's the right sector for you.
Investment management is managing assets in an investment portfolio in order to achieve a certain financial goal, and it causes both a short- and long-term strategy.
Tax services and duties, budgeting, and banking are all examples of investment management. Wealth management, portfolio management, and money management are other terms for the same thing.
According to Glassdoor, investment management is a career with a lot of room for advancement, with earnings ranging from $70,000 to just under $200,000 in the United States.
According to the US Bureau of Labor Statistics, the median annual compensation for investment managers was $84,300 in 2017.
Tech jobs are one of the best jobs that make a difference and save the world. See how to start a career with this article; Is Technology A Good Career Path? Yes or No!
How to Become an Investment Manager
Investment managers offer guidance and advice to their clients in order to help them achieve their objectives and maximize the value of their assets.
If you want to work as an investment manager, you'll need a lot of education, experience, and perseverance.
Another job that makes a difference is that of a business analyst. Read this article; Is Business Analyst a Good Career Path? | 2022
What Education Do You Need to Become an Investment Manager?
You will need a bachelor's degree in a field such as financial management or economics to start off.
To help get you closer to obtaining the Investment Manager Job title, popular options include:
Becoming a CFA Charterholder
Becoming a CAIA Charterholder
Earning the FRM designation
Earning a master's degree in business management or administration.
Energy is one field that has helped the world grow. Read this article to see how; Is Energy a Good Career Path?
What Qualifications Do You Require to Work as an Investment Manager?
To succeed as an investment manager, you must be able to deal with stress and flourish in a competitive work environment. They expect you are enthusiastic about your field and your clients' demands.
If you are goal-oriented, appreciate mathematics, are skilled in data analysis, and enjoy solving issues, you will succeed.
Investment managers might choose from a variety of positions. According to the Bureau of Labor Statistics (BLS), there will be approximately 650,000 financial management jobs in the United States by 2020.
Banks, brokerage firms, credit unions, and insurance organizations all have openings. Financial analysts, fund managers, portfolio managers, risk managers, hedge fund managers, alternative investment analysts, stockbrokers, risk analysts, rating analysts, private equity associates, and other professions are all possible.
You have the option of managing individual or business investments. Vanguard, JP Morgan Chase, Goldman Sachs, Citigroup, HSBC, and Merrill Lynch, to name a few, are among the well-known financial firms that can be joined with the correct education and knowledge.
If you're determined, realistic, and have the right skills, you can work for yourself.
Another career path we consider lucrative is data analysis. Read this article; Is Data Analyst a Good Career Path?
Is an Investment Manager's a Good Career Path?
You'll start as a junior financial analyst after earning your bachelor's degree. Researching possible investment-worthy stocks, bonds, or other securities and suggesting whether your firm should acquire or sell them will be among your tasks.
After accumulating sufficient experience, you will be qualified for a position as a senior financial analyst.
Most junior financial analysts, on the other hand, return to business school to get master's degrees before progressing to senior financial analyst positions, as this allows them to earn more than financial analysts with bachelor's degrees.
You will report directly to your investment manager as a senior financial analyst. Conducting research and analysis to keep up with any developments, communicating with your industry contacts, and presenting your suggestions to your investment manager and clients will be among your tasks. You'll also be in charge of overseeing and directing one or more junior financial analysts.
They will promote you to investment manager after demonstrating excellent performance, skill, and expertise. You will now lead and supervise a team of junior and senior financial analysts, as well as make investment decisions for your clients based on the recommendations of your analysts.
When you're not actively allocating your clients' portfolios, you'll communicate with them over the phone or via video to keep them up to date on all portfolio changes.
If you perform well, they will offer you larger portfolios to manage and more money to manage. Your most recent promotion will be to the post of senior investment manager. After that, you have the option of moving into a management position or starting your own business.
Reasons to Choose an Investment Manager Career Path
Here are some reasons to choose a career path in investment Management:
1. Investment Management is a Lucrative Profession
Investment management has some of the highest starting salaries in the financial industry. There's also a lot of room for that pay to expand quickly for individuals who are talented and driven.
Investment managers' annual wages in the United States range from $51,000 to just under $172,000, according to Glassdoor.
The US Bureau of Labor Statistics (BLS) classifies as both financial analysts and financial managers investment managers, and the median annual pay for both occupations in 2020 was between $83,664 and $134,180.
2. It's Exciting to Work in Investment Management
Investment managers advise individuals and businesses on how to invest their money. As you match investments with your clients, you'll have to undertake some detective work, which will be different each time.
You could be assisting a fashion designer one day and then assisting a company that developed an app to assist catastrophe victims in finding aid and shelter the next.
Every day is unique. And, because global events, extreme weather, and unpredictable things like human emotions may all affect investments, there is no time to be bored.
You must continue to develop fresh and innovative investing strategies and methods for directing funds on behalf of clients.
3. The Job Outlook for Investment Managers Is Positive
With so many various financial products and a growing demand for professionals with in-depth knowledge of geographic locations, it's no surprise that most industry analysts anticipate considerable job growth in the investment management field by the middle of the next decade.
The forecast for this job is substantially brighter than the national average for all occupations, especially if you are tech-savvy.
Although competition will be stiff, you should be able to secure a decent entry-level investment position with the correct education.
4. Investment Management Is Satisfying
Solving difficulties is a big part of what investment managers do. There is gratification with each resolve and discovery.
Consider how good it would feel to know that you advised something that helped one of your clients make money.
Not only do you have the satisfaction of knowing that your decision helped them, but you also have the satisfaction of knowing that you chose a winner after a lot of research and detective work.
Consider how it would feel to do so on a regular basis. Of course, you won't always get it right.
Even if you're mistaken in investment management, you'll gain experience and knowledge. Another form of satisfaction, if you think about it, is having learnt a lesson well.
5. Investment Managers can Be Inventive And Creative.
There's a common misconception that everybody who makes a profession investing for individuals or organizations is a number cruncher. Although there are numbers involved, your primary focus is on investment portfolios rather than equations and calculations.
You should as diversify these portfoliosIt should as diversify these portfolios as possible, encompassing a wide range of companies, initiatives, and industries.
Furthermore, as we discussed in reason #2, you must personalize these portfolios to your clients' requirements, interests, and beliefs.
To put it another way, investment management provides you with a wealth of opportunities to grow and create, producing solutions that make a real difference in people's lives or the Way Company and money are managed.
6. Investment Managers Don't Need To Go Back To School For Years.
Do you plan to pursue a bachelor of science (BS) in business administration, finance, or a related field, or do you already have one? If that's the case, we have some excellent news for you.
To begin a career in investment management, you just need one of these degrees. Earning a voluntary certification or charter, such as the Chartered Financial Analyst (CFA) charter, the Chartered Alternative Investment AnalystSM (CAIA) charter, or the Financial Risk Manager (FRM) designation, is also a great way to complement your degree without having to attend graduate school.
The industrial field is another career that is making a difference in the world. Read this article to see "Is Basic Industries a Good Career Path?
FAQs
Is it a good job to be an investment manager?
There is also a lot of room for salary growth for those who are talented and ambitious. According to Glassdoor, annual salaries for investment managers in the United States range from $51,000 to just under $172,000.
What is the path to becoming an investment manager?
Most portfolio managers have master's degrees in finance, business administration, economics, or another numbers-oriented field, though this is not required. Working in portfolio management necessitates FINRA licensing as well as professional certifications such as Chartered Financial Analyst.
Is becoming an investment manager difficult?
To become an investment fund manager, you typically need 8-10 years of experience. Chartered Financial Analyst (CFA) certified investment fund managers earn more money. Between 2018 and 2028, the career is expected to grow 16%, creating 104,700 job opportunities in the United States.
What is the average age of a portfolio manager?
An employed asset manager is 45 years old on average.
What qualifications do you need to become an investment manager?
Ability to build rapport and trust with clients. High levels of numeracy are required to comprehend financial data. Analytical ability to make sense of a wide range of investment-related information. Ability to work well under pressure.
Conclusion
According to the Bureau of Labor Statistics, employment in investment management is predicted to increase by 17% between 2020 and 2030.
So if you're considering a career path as an investment manager, we urge you to go ahead and give it your best.
We hope you found this post helpful. Feel free to let us know what you think.
Reference
Recommendation