Do you plan to follow a business analyst career path? What reasons spur you to be a business analyst? Why do you choose business analysis as your career path? The answer to this question will depend on your understanding of who a business analyst is and what they do.
Many aspiring business analysts ask these questions and seek answers, just like you. Therefore, we have helped you and others to demystify the vagueness surrounding business analysis as a career path.
Follow us in this article to enable you to understand the business analyst career path and what to make of it.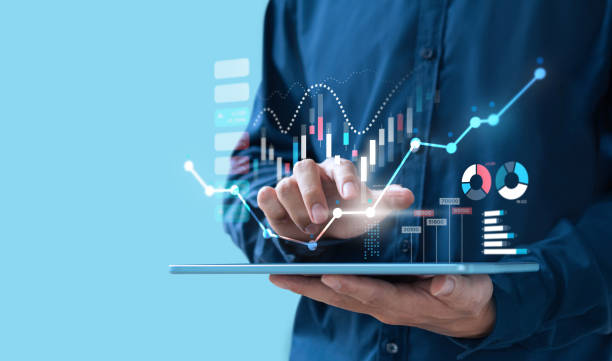 Who is a Business Analyst?
Also known as a management analyst, we can find a business analyst in all kinds of businesses – private, nonprofit, or governmental organizations. However, they have varying job roles, which are a function of their job positions.
The job of a business analyst involves studying business processes and operating procedures while looking for methods to develop the work efficiency of an organization.
Majorly, business analysts work with the management of an organization to work out new methods and processes which are developed in such a way as to trim down incompetence, cut down costs and make the organization's competitive position better in the market.
Read also: 20 Highest Paying Work From Home Jobs Without a Degree in 2023
Why should you become a Business Analyst?
We could interpret this question why do you choose a business analyst career path? As a business analyst, you will work within an organization and also help to supervise and plan for its future.
Whatever role you play, must be in line with the goals and objectives of the organization. You can do this as a one-off contract with the organization or as an employee.
Hence, you must ensure to understand the current situation of the business, discover its future needs, and generate lasting solutions to help in meeting those needs. Therefore, you must understand the best way the business works and the working of the sector it operates in.
This is because your job role includes helping the organization to develop its functions, products, and services to meet its goals.
Your job role also includes communicating between internal departments and external bodies by acting as a go-between where your services are needed.
Read also: 20 Jobs For High School Students In 2023
Responsibilities of a Business Analyst
In understanding the business analyst career path, you will need to know your responsibility as a professional in this field. The roles of professionals in the business analyst career path include:
Communicate with fellow employees within the department to understand the needs of the department and organization as a whole
Work with external parties to be aware of and look into criticisms to enable you to understand the service, function, or product they provide
Consider opportunities and threats surrounding suggestions, advice, or recommendations you make
Identify the best processes and information technology needed to introduce the recommendations you made
Communicate the perks of your recommendations to the concerned individuals and departments and help in addressing any vagueness and alarm
Put your work, report, and recommendations in written format and present them to the stakeholders to peruse
Ensure the individuals and departments whose duties are to carry out your recommendations do so in the right manner. If there is any issue that arises, you can help in resolving it
Ensure plans are put in place and processes are created to assess the effect of the changes made.
Where do Business Analysts Work?
We can find business analysts in every business that are intentional about growth. Many business analysts work as permanent staff in an organization or they work part time, overseeing many businesses at once and providing short-term services for them.
Those who work as short-term consultants usually work in such industries as health care and manufacturing. Sometimes, they work in a specific job area like supply chain management or information systems management.
In addition, if an organization has a major business project it wants to execute, it may hire the services of a business analyst who helps in setting up and implementing such a project.
One example is when a business moves into a new market or diversifies its business operations, it may need a business analyst to step in and take over the launch.
Regardless of wherever you choose to work, it is expedient to carry out your duties diligently and effectively.
Generally, business analysts continuously monitor the operations of the company and plan means to improve lapses. So, the business analyst career path is diverse and you must understand which path you must choose.
Check out: 50 Best Remote Jobs That Pay Well in 2023
What Career Paths can a Business Analyst Choose?
Majorly, as a business analyst starting out newly, you may take up an entry-level job position. This, of course, is after obtaining your bachelor's degree.
While working, you are bound to gather enough job experience to help you have a functional understanding of the job. They will equip you with the relevant knowledge of how businesses operate from the inside because of your knowledge of analysis and improvement of business operations.
Gathering enough experience and excellent performance, you can upgrade to a young business analyst position. However, you may also choose to return to school and get your master's degree.
With your master's degree, you can pursue jobs in large and multinational corporations or you can start your business analyst consultancies where you work short term with many businesses.
After gathering enough experience, you can seek to upgrade your academic qualifications. Hence, you can go for your doctoral degrees, which will enable you to take up more senior positions with greater responsibilities, influence, and better pay.
Also Read: How Much Does UPS Pay? Average Salaries For Employees
What are the Educational Qualifications for a Business Analyst Career Path?
For most entry-level business analyst job positions, you will require a bachelor's degree. However, only a few undergraduate programs are designed to train business analysts.
Hence, only a few candidates have business analyst qualifications. And most employers do not look for individuals with business analyst qualifications; rather, they go for anyone from a business background.
Business analytics, business information systems, or business administration are good qualifications to start with. However, with a degree in human resources, logistics, finance, operations management, or accounting, you can apply for such positions.
For a senior analyst or consultant position, many employers look to hire candidates with a master of business administration (MBA). But in most cases, a master's degree may not be what matters the most but your experience, specialized knowledge, and ability to deliver your services effectively and promptly.
You can also have any or all of the following certifications:
The Certified Business Analysis Profession (CBAP)
The Certified Management Consultant (CMC)
International Institute of Business Analysis (IIBA)
Institute of Analysts and Programmers (IAP)
These organizations also offer their members some specific professional development courses and qualifications. So, they are relevant for a business analyst career path.
Away from that, you understand that the job of a business analyst requires transferable skills. Employers appreciate candidates who can work in groups, analyze data, use technology and manage projects.
Read also: What Jobs Can You Get with a Business Degree? | 2023 Update
Skills you will need as a Business Analyst
You will need such transferable skills as outlined below to become an expert in your field:
Excellent communication skills: You must have the ability to talk to and present your report on your finding to a variety of audiences
Motivation: You must have the ability to motivate others and enforce a change
Ability to work under pressure: Sometimes you may work on multiple projects with constricted timeframes. Whatever the case, you must strive to deliver at the right time.
Analytical skills: As a business analyst, having the ability to analyze a situation is not to contend. Moreover, you must produce an informed, evidence-based approach.
Passion: You must have a passion to produce lasting solutions with a constructive approach to change.
Good knowledge of business technology.
How to get Work Experience for a Business Analyst Career Path
You will find the job of a business analyst in virtually every sector of the economy, especially in financial and retail services and nonprofit organizations. This means that the job has a vast market for new entrants. So, there is a need for you to gain work experience.
To do so, you can apply for voluntary or small-paying jobs in small businesses and help improve a particular area in your field. You can also take advantage of summer internships and co-ops in your course.
With that, you can gain first-hand knowledge and skills that can earn you an entry-level position in an organization. If possible, contact organizations directly and make inquiries about work opportunities for fresh graduates.
Employers of Business Analysts
They need the position of a business analyst in both the private and public setting, either as a large multinational or a small enterprise. You need to understand the organization and what they specialize in. you may work as permanent staff, contract staff, or on a specific project.
Individual companies advertise their job openings for business analyst positions. Some advertise using specific agents or websites. Hence, you can search their websites, make an intentional approach, or use an existing network to see what is in stock for you.
People who read this article also read: 15 Best Personal Reason Resignation Letter Samples
Professional Development for a Business Analyst Career Path
It is in your best interest to keep developing your skills and knowledge in line with your interests and changes in the sector.
Many companies carry out professional developments for their employees through in-house training or on-the-job programs. However, developing your skills is the best.
Therefore, you can take part in the following training:
Change management
Data analytics
Improved communication
Information systems
Project management, etc.
Salaries of a Business Analyst
The average salary of a business analyst is $74,461 per year
The career bonus is $3,900 per year
Working Hours of a Business Analyst
Your working hours may vary, depending on your job position. As a permanent employee, you could work full time between Monday and Friday, with some weekends, if need be.
If you are a contractor or consultant, you may work longer hours during the week and sometimes, weekends, to complete a pending job that has a time limit.
Some other times, you may have enough free time for yourself, especially if you can finish your project before the timeframe. However, if you are to work extra hours, devise a flexible approach to work so that you can maintain a work-life balance.
Read also: What Jobs Can You Get with a Business Degree? | 2023 Update
Conclusion
Becoming a business analyst requires a good investment of time to undergo the training. All you need is a deliberation action towards becoming all you have desired to be.
References
Recommendations