A navigation app is a software program that runs on your smartphone or other portable electronic device and uses GPS technology to deliver real-time instructions and projected travel times. Satellite navigation software, sometimes known as GPS navigation software, falls into one of two categories:
Navigation involving route calculation and directions from the program to the user based on a vector-based map, typically for motorized vehicles with some motorized forms added on as an afterthought.
Navigation tracking, frequently with a map "image" in the background but displaying where you've gone and allowed "routes" to be preprogrammed, giving you a line on the screen to follow. Geocaching can also be done with this type.
Track
A track is a path that leads to a location where you have gone (often called a "breadcrumb trail"). The GPS unit (external or internal) delivers position data to the software regularly, either by taking a reading based on a given time interval, a specific distance, a change in direction by more than a particular angle, or a combination of these. Each point is saved with its associated date and time. The track that results can be viewed as a collection of recorded points or as a line linking them. It's as simple as following the trackback to the source to retrace your steps.
Route
A route is a pre-determined set of points that make up a pre-determined path to your destination. Most software allows you to see both the route and the track at the same time.
Waypoint
Waypoints are used to indicate specific locations, usually as markers along the "path" to a destination. Depending on the sophistication of the device, they are either keyed in by users or downloaded from outside sources. Although they are not tied to tracks or routes, they can be utilized to simplify route development by being re-usable. Waypoints are frequently used for "safety" reasons, allowing a path to be taken around obstacles such as shallow water (marine navigation) or streams/cliffs/other hazards that could prevent a direct route from point "A" to point "B" from being safe.
10 Best iPhone Navigation Apps
On your smartphone, there are a plethora of GPS navigation apps to choose from. It's difficult to know which ones are worth your time and money, and which ones aren't.
Here are the advantages and disadvantages of ten of the best iPhone navigation apps that are worth a look at and will get you where you need to go, in no particular order.
Some are just for navigation, while others have built-in functions like social media location sharing or backcountry hiking trails. All of them have free basic versions, while many of them charge a monthly or yearly price for extra features.
1. GOOGLE MAP
Features:
• Automatically reroute depending on live traffic, incidents, and road closures to find the best route.
Important businesses to look for include:
Be aware of what's open in your neighborhood and their most recent business hours.
Look for local restaurants that deliver and takeaway.
Make a list of all of your important locations.
With real-time updates, you can get there faster;
Stay ahead of the traffic with real-time ETAs and traffic reports.
Use real-time transit information to catch your bus, rail, or ride-share.
Automated rerouting based on live traffic, incidents, and road closure time.
With Google Maps' Live View, you can see the route you need to take with arrows and directions placed directly on top of your surroundings.
More Google Maps experience;
Search and explore without an internet connection with offline maps.
Indoor and street view pictures for restaurants, shops, museums, and more.
Indoor maps can help you navigate large spaces such as airports, malls, and stadiums.
Some features that aren't available in all countries.
PROS:
 It can be used for different modes of transportation.
 Informs you about traffic congestion.
 Provides driving departure and arrival times.
ETAs are based on current traffic conditions.
It can be accessed without an internet connection.
CONS:
There are no options to share on social media.
Some reviews complain of missing or erroneous next-turn directions, causing users to miss their exits.
GPS can deplete your phone's battery life.
If you make a mistake turn, it will frequently reroute you back to the original path, even if a new route is quicker.
In 2021, user reviews note concerns with app updates, such as the elimination of functions such as impending turns and automatic route changes due to accidents.
2. WAZE
This program stands out because it uses crowd-sourced traffic data, It is an iPhone navigation app.
Features:
On your drive, see what's going on with traffic, cops, dangers, and more.
Get there faster – Routing modifications are made instantly to avoid traffic and save time.
Waze makes it simple to listen to music by allowing you to access your favorite music, podcast, and other apps.
Your Arrival Time is based on real-time traffic statistics, so you'll know when you'll arrive.
Find the cheapest petrol along your route to save money on gas.
Use Waze on your car's display while driving with Apple CarPlay.
Always know where you're going – choose from a range of voices to advise you while driving.
Your privacy settings are completely under your control.
Waze directions aren't intended for emergency or large-vehicle situations.
PROS:
Allows you to receive real-time notifications on accidents, construction, police, road closures, and other traffic-related events so you can plan an alternate route.
Current gas prices can be shared by users.
Connecting the app to Facebook allows you to share your location on your timeline.
Allows you to identify the most efficient route based on traffic conditions, saving you time.
CONS:
Roadwork and other hindrance icons might clog up the map and obscure your vision.
If you receive a lot of notifications with audio, social features can be annoying.
Because the app is constantly updating with new information, the phone battery might quickly be depleted.
3. MAPQUEST
One of the first PC navigation services is now available as an app, as an iPhone navigation app.
Features of the map and navigation:
Imagery from satellites that is up to date
Voice navigation for walking and driving directions with turn-by-turn directions
Real-time traffic updates to assist you in determining alternative routes to your destination
Real-time traffic cameras to assist you in planning a safer journey
 Routes that will help you save time, petrol, and money
A speedometer for comparing your current speed to the posted speed limit on your route
 Favorites, which allows you to save destinations such as your home and work addresses for quick maps and directions.
Route options, so you have additional options for getting where you need to go quickly.
Alternative routes that allow you to bypass freeways and toll roads.
Multipoint routes, allow you to make more than one stop.
Routing: devise routes that depart from points other than your current position.
Do more to find your way around:
Use our layers bar to find and explore neighboring points of interest such as restaurants, bars, gas stations, and hotels.
Search for and book excellent hotel deals right from the MapQuest: Maps & GPS Navigation app.
Satisfy your inner foodie by browsing menus, making reservations, and ordering meals through OpenTable and GrubHub sites of interest.
Please keep in mind that running GPS in the background might drastically reduce battery life.
PROS:
Although it also provides turn-by-turn navigation and traffic information, the focus is primarily on maps and driving directions.
Provides a variety of routes to pick from depending on your preferences.
Can advise you on where to get the greatest gas pricing.
You may use the app to look for and book hotel and restaurant bookings.
CONS:
Some people are turned off by pop-up advertising.
The scale of a map can make it difficult to discern details.
The mobile version may provide incorrect directions.
Offline access is not possible.
4. MAPS.ME
This software is for the world traveler, as an iPhone navigation app, its main feature is offline access to high-quality maps from throughout the world.
Features:
Over 140 million travelers trust our fast, detailed, and completely offline maps with turn-by-turn guidance.
Save your mobile data; you won't need the internet.
Navigate anywhere in the world by driving, walking, or cycling.
With our ready-made travel guides, you can save time arranging your vacation and never miss an interesting location. We've teamed together with some of the top travel content developers to create a travel guide collection for hundreds of destinations all around the world. Whether you prefer city travel or outdoor activities, there is a wide range of guides to choose from.
Directions to POIs, hiking routes, and other locations not seen on other maps.
Millions of OpenStreetMap contributors update maps ondailyGoogle Maps and Apple Maps are open-source alternatives to OSM.
To efficiently save memory space, use offline search, GPS navigation, and optimized maps.
Save places you like and tell your friends about them.
It's a must-have for both home and vacation.
Search for restaurants, cafes, tourist sites, hotels, ATMs, and public transportation in a variety of categories (metro, bus, etc).
Make hotel reservations directly from the app using Booking.com.
Send a text message or use social media to share your location.
The app indicates whether you are cycling or walking uphill or downhill.
The usage of GPS in the background for an extended period significantly reduces battery life.
MAPS. It is available for download and usage at no cost.
PROS:
Auto-follow mode, turn-by-turn directions, and traffic statistics are among the features available.
Offline capabilities include a search feature, navigation, and the ability to locate eateries and ATMs.
You can share your location with others when you're online.
This app utilizes less battery power than others that operate in the background because everything is done offline.
CONS:
The businesses on the maps are not updated regularly.
Updates have caused the maps to load slowly, the interface to be difficult to use, and the maps to be difficult to read, according to users.
5. SCOUT GPS
It advertises itself as the "exclusive social navigation app | an iPhone navigation app."
Features:
When you connect your iPhone to your car via USB and Bluetooth, you'll get full navigation and Push-to-Talk functions on your multimedia display.
MapStream mode, a live map view that travels with you in 2D/3D modes, is available on certain Lexus and Toyota automobiles.
Automatically access your routes, recent destinations, and favorite spots from your phone thanks to a seamless connection with your automobile.
Access to navigation in third-party apps like Yelp and Fuel with a single press
Every feature, such as straightforward visual directions, easy-to-access search by touch or voice, and automated day and night settings to reduce glare, is optimized for driving.
Multitasking with other programs on your display—listening to music or taking calls—while navigating is possible with split-screen views.
Comfortable home screen with quick access to crucial features such as one-touch navigation to and from your home and office.
Based on real-time traffic conditions and ETA, the best routes for a faster commute.
With One-Box Search, you can quickly type in addresses or locations and get suggestions as you type.
With automatic reroute notifications, you may avoid oncoming traffic jams and road risks.
Use voice commands and popular search categories to find places to eat, shop, get gas, and more.
Resume canceled trips and listen to audio instructions again.
Notes:
To see MapStream mode moving maps on a multimedia display, select Lexus vehicles with the Lexus app or Toyota vehicles with the Toyota app with Display Audio and connect via USB or Bluetooth. TurnStreamTM mode, with turn-by-turn directions solely and no moving map, will be the multimedia view.
Mode MapStream NOT AVAILABLE FOR LEXUS AND TOYOTA VEHICLES FROM 2017 AND BEFORE
Depending on the vehicle manufacturer and model, the Scout GPS Link in-car capabilities and experience may vary.
PROS:
Turn-by-turn navigation, real-time traffic information, and speed updates are all standard features.
Provides social elements such as user-recommended neighborhood restaurants.
You can text folks automatically to let them know when you expect to arrive.
CONS:
Although the basic version is free, premium features such as GPS are $4.99 per month or $24.99 per year.
At the time, the app is only available in the United States.
Because the software is working in the background, it may reduce the battery life of your phone.
Because of location sharing, several users have expressed worries about their safety and privacy.
6. IN-ROUTE ROUTE PLANNER
(Some features require in an iPhone navigation app WinRoute Pro; see below):
 Up to 150 places can be navigated using voice commands, including severe weather notifications (alerts are currently available in the US, Canada, and EU).
 Reorder waypoints manually or optimize the arrange for the fastest time.
 XLSX, GPX, and KML files can all be imported.
 Build your route from accessible alternates on each leg of a route or create bespoke routes depending on weather, height, and curviness.
 In interactive charts, you can see route elevation, curviness, weather (temperature, humidity, precipitation, wind speed/direction, severe weather alerts), and sunrise/sunset times.
 Find gas, motels, campgrounds, or restaurants along a route—the entire route, every x miles/hours, or the next x miles/hours from a location.
 Plan Departure and Layover Times—weather forecasts, road conditions (e.g., traffic), and travel times should all be correct throughout the journey.
 Save your favorite routes and locations, synchronize them between devices, organize them into folders, print them using Airprint, and share them with friends and family.
 Use a Dropped pin, Search, or Contacts to quickly add locations to the map.
 Apple Maps, Google Maps, Navigon, and Waze may all be used to export routes. The "Agenda Nav" functionality of inRoute is used by some apps. 
 GPX files can be exported to GPS devices and apps.
 Routes are saved on your device and can be accessed even if your internet connection is lost.
PROS:
Plan your route according to the weather, elevation, and curviness of the road.
Place pins where you wish to travel, and the app will create a route for you.
Look for things like motels and gas stations along a route.
Severe weather is also factored into turn-by-turn guidance.
Features that are ideal for motorcycle rides, RV trips, and truck routes.
CONS:
You may only design routes with up to 8 locations in the free version.
For routes with up to 150 locations, inRoute Pro costs $3.99 per month or $39.99 per year. You can, however, try it out for free for one week.
Running in the background, it depletes your battery.
If you stray off the path, it can be difficult to get back on course.
7. APPLE MAP
Because it comes preloaded as an iPhone navigation app, it is Google Maps' most direct competitor.
New features in Apple Maps include:
Cycling – You can now receive cycling instructions using Maps, which includes bike lanes, pathways, and roads. You can observe elevation, busy streets, stairs, and steep tunnels when planning your route. Maps elevation to determine if you're in for a strenuous uphill exercise or a relaxing flat ride. You can even take a route that avoids hills and congested roads entirely.
Guides – Use Guides to find excellent locations to dine, shop, and explore. Apple Maps editors have collaborated with well-known brands to provide Guides to excellent locations to dine, shop, and explore across the world. You can save Guides, and they will automatically update as new places are added, ensuring that you have the most up-to-date information.
EV Routing – With electric vehicle routing, you may plan trips with a supported electric vehicle and have charging points added to your itinerary automatically. Maps and what kind of chargers are compatible with your vehicle and will direct you to them.
Speed and Red-Light Cameras – Know when you'll be approaching speed and red-light cameras on your journey.
Refine Location – Scanning the skyline can now provide a highly accurate location and orientation in crowded metropolitan areas.
It's never been easier to get about;
When driving, riding, or walking, use voice-guided turn-by-turn navigation.
Get real-time information on subways, buses, trains, and ferries, as well as directions.
Monitor traffic conditions, incidents, and road closures in real-time.
Before making your next move, get advice on which lane you should be in.
Check the speed limit for the road you're on.
Turn-by-turn navigation, transit directions, and Time to Leave messages are all available on the Lock screen.
Locate your parked vehicle and obtain driving directions to it.
In Maps, you can get real-time changes for your flight details.
New places to discover and explore;
Look up information on a location, such as hours, photographs, ratings, reviews, and Apple Pay support.
Browse and search by categories, such as food, drink, retail, entertainment, and more.
Use Maps to make restaurant reservations, dial phone numbers, and visit websites.
View detailed inside maps for hundreds of malls and airports around the world.
Save the places you frequent to your Favorites list for quick access.
Tell Siri where you want to go and she'll find it for you.
Without leaving your house, travel to new areas;
Look Around provides a ground-level, high-resolution, interactive 3D experience in select cities.
Flyover allows you to see famous cities around the world from the air, with photo-realistic, interactive 3D views.
Make use of any of your gadgets;
Use iCloud to access your favorite places from your Mac, iPad, iPhone, or iPod touch.
In a CarPlay-equipped vehicle, use Maps with your car's display.
When it's time to turn, use Maps with your Apple Watch to get taps on your wrist.
Create a trip plan on your Mac and share it with Maps on your iOS device.
The features and availability may differ by country or location.
PROS:
Provides features such as voice navigation and turn-by-turn directions.
Buildings are included in the 3D map view for directions.
Provides a virtual tour of your destination using the Flyover feature.
The map shows the weather and air quality for your destination.
CONS:
Some users claim that the exit directions and business information are incorrect.
There is no option to utilize maps offline.
The Look Around street view feature does not provide photographs for every location in the United States. In addition, it is exclusively available in five countries.
8. COPILOT GPS NAVIGATION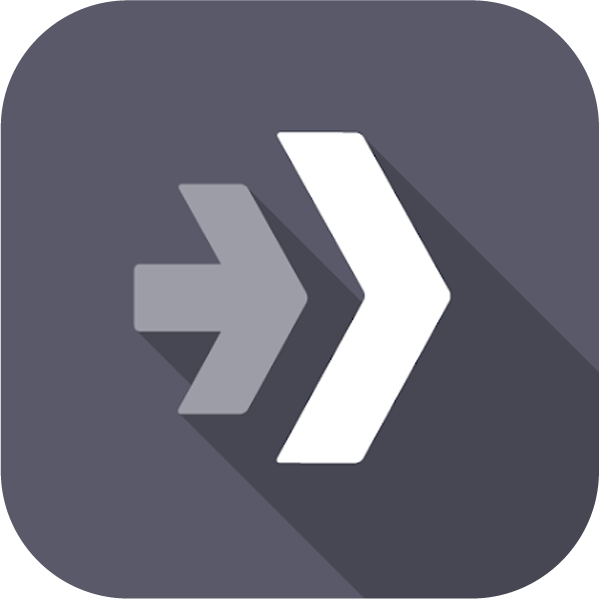 It is an iPhone navigation app that focuses on route planning for cars, RVs, and larger trucks as well.
Features:
TRAFFIC AND TRUCK NAVIGATION;
Avoid difficulty by using PC*MILER routing to avoid low bridges and truck-restricted highways.
In-cab, driver-friendly, non-distracting instruction so you can focus on the road
Plan trips that are best for your vehicle and cargo.
Save money by avoiding fines, reducing out-of-route travel, and lowering fuel consumption.
Meet deadlines and get accurate ETAs with real-time traffic
TRAFFIC AND CAR NAVIGATION:
Choose from up to three different routes to find the ideal route for you.
With automotive-grade offline maps, you can drive without relying on a mobile signal.
Millions of pre-loaded Places help you discover what's around you.
Avoid traffic jams with real-time traffic and automatic rerouting*.
With globe maps**, you can explore any place, any time, and in any fashion.
TRAFFIC AND RV NAVIGATION:
RV-specific routes and directions based on vehicle size
With dependable offline maps, you'll never be stuck again.
Search through millions of pre-loaded locations, such as campgrounds and rest stops.
Use lane indication arrows and exit sign information to plan your turn ahead of time.
Check out copilotgps.com/map-coverage for detailed map coverage.
NOTES:
A mobile internet connection is required.
Additional map upgrade is required.
Not all regions have access to this feature.
PROS:
Customizable routes for all vehicle kinds, taking into consideration road width and clearance.
It's possible to utilize it offline to find places like restaurants.
Audio navigation, traffic information, and 3D maps are included in the premium version.
With an additional subscription, it can be used anywhere in the world.
CONS:
The cost of a premium map and traffic subscription ranges from $13.99 to $99.99 per year.
Some routes don't cater to huge cars, according to reviewers, and the search tool might be improved.
9. OSMAND
OpenStreetMap data is used in this map-focused iPhone navigation app.
Features:
On the map, show your location and orientation.
You may orient the map using the compass or your current movements.
Make a Favorites list of your most significant locations.
Make a list of POIs (points of interest) all around you.
Can show specialized online tilemaps.
Satellite view is available.
Can show different overlays with variable transparency, such as touring/navigation GPX tracks and other maps.
Display place names in English, local, or phonetic spelling as an option.
CarPlay allows you to see the map and navigation directions.
Make use of OpenStreetMap.
High-quality data from the world's most successful joint ventures.
OpenStreetMap global maps, available by country or region.
Downloads are unlimited and may be done immediately from the app.
Maps that are always up to date (updated at least once a month).
Offline vector maps that are compact.
Online or cached tilemaps are also supported.
Features of Safety;
Automated day/night view switching is an option.
Let your friends know where you are so they can locate you.
Features for bicyclists and pedestrians;
The maps feature trails for walking, hiking, and biking, making them ideal for outdoor activities.
Display modes for bicyclists and pedestrians.
Optional public transportation stops with line names (bus, tram, train).
Display of speed and altitude is optional.
PROS:
It works both online and offline.
You can use a GPX file as a route by uploading it.
Voice direction, lane guidance, ETA, and even cycling routes are all included.
In some countries, there is a plug-in for ski resort routes.
CONS:
Some users have expressed dissatisfaction with the app's interface and trouble locating functionalities.
The address search function should be better.
10. HERE WEGO MAPS & NAVIGATION:
A GPS iPhone navigation app that focuses on city navigation.
Features:
More modes of transportation, such as bike and car-sharing
On-the-go services such as hotel reservations and parking
A method of locating areas of mutual interest and organizing group outings
PROS:
It's possible to utilize it offline all around the world.
Can create a collection of commonly visited locales.
It provides traffic data.
CONS:
Offline functionality such as search and accurate routing is no longer working, according to users, following a 2021 update.
There are advertisements.
Some smartphone devices do not support full-screen mapping.
FAQs
Do navigation apps work when you're not connected to the internet?
Many navigation apps can be used without a data connection, and the GPS in most smartphones and tablets can also be used without one. There's no need to get your paper maps out just yet!
What are the three components of a GPS?
The GPS is made up of three parts, known as segments, that operate together to produce location data.

Satellites (space) —
Satellites orbit the Earth, sending signals to users based on their geographic location and time of day.

Control over the ground —
Earth-based monitor stations, master control stations, and ground antenna make up the Control Segment. Tracking and operating satellites in space, as well as monitoring signals, are all part of the control tasks. Monitoring stations can be found on practically every continent.
GPS receivers and transmitters, such as watches, smartphones, and telematics devices, are examples of user equipment.
What are the applications of GPS?
Determining a position is known as location.
Navigation is the process of moving from one place to another.
Monitoring the movement of an object or a person is known as tracking.
Mapping is the process of creating world maps.
Timing – Allowing exact time measurements to be taken.
How precise is GPS?
The number of satellites available, the ionosphere, the metropolitan environment, and other factors all affect GPS device accuracy.
What factors can jeopardize GPS accuracy?
Physical impediments
 Effects of the atmosphere
 Ephemeris 
 Errors in mathematics
 Interference created artificially

With the ongoing advancement of technology, new navigation applications emerge, each with its own set of new features; most have not been updated or debugged, but they continue to compete for the top rank, so expect to see more futures and new apps in the navigation world.
Conclusion
By using any of the iPhone navigation apps, you will have fewer problems finding your way around new environments when you have your iPhone.
All you need to do so be to download these iPhone navigation apps from the App store and start finding your way around.
References
Recommendations