The Best paying jobs in life insurance are one of the most in-demand professions. Insurance is a rapidly growing job industry and life insurance is one category of insurance that is increasingly gaining prominence.
Life insurance provides a variety of career options available throughout a wide range of professional choices, along with enticing income levels and extra add-ons. The Best paying jobs in life insurance may earn up to $50,000 per year for entry-level specialists, and this amount only increases with experience.
A bachelor's degree in accounting, risk management, or a related area is necessary for a career in the insurance industry.
Are you interested in a career in life insurance? This post reviews the Best paying jobs in life insurance to select from.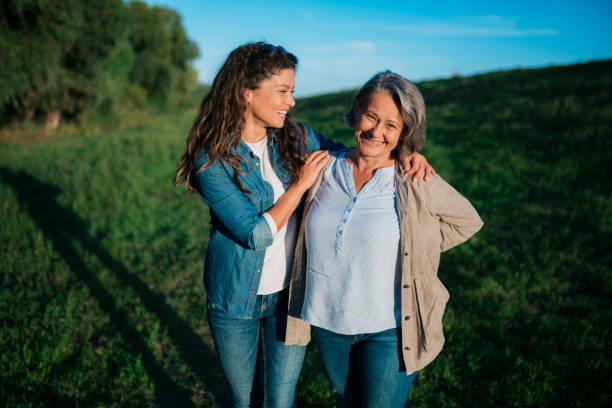 What is life insurance?
A life insurance policy is a legal agreement between an insurer and a policyholder. In exchange for the premiums paid by the policyholder throughout their lifetime, a life insurance policy promises that the insurer will pay an amount of money to designated beneficiaries when the insured dies.
To keep a life insurance policy in place, the policyholder must either pay a one-time premium or pay continuous payments over time. Term life insurance plans have a certain number of years before they expire. Permanent life insurance plans stay in force until the insured dies, ceases to pay payments, or surrenders the policy.
Also read: 30 Best Part-Time Jobs with Health Insurance
What are the benefits of an insurance career?
Job security
Insurance is not going away. It has been around for generations and will continue to exist as long as people require medical care, drive automobiles, own houses, and operate companies. Insurance is more secure than other industries during a recession.
This is because, regardless of the economy, people and companies require risk protection at all times. Working for an insurance firm or an independent agency provides more job security than working in other businesses.
Increased opportunities
Insurance provides several chances for career and promotion. And, for the time being, the benefits of a job in insurance aren't well understood, with only 4% of millennials showing interest in insurance.
That indicates the field is completely open. Once you've established a foothold in the business, you'll discover a plethora of career and educational choices that fit your preferences. You may begin in customer service and then go on to marketing or underwriting.
Most insurance firms will assist you in finding a career that matches your skills and interests.
Developed skillset
Being a successful salesperson is an essential skill to have while working in insurance, but it is more than simply a sales position. The sector encompasses all fields and provides a plethora of professional opportunities.
Insurance firms can assist you to improve your communication, technology, problem-solving, research, and organizational abilities. Furthermore, the insurance sector is always developing in response to changing client requirements. Employers are looking for workers who understand social media, digital marketing, and cyber communication.
Related post: HOW TO WRITE THE PERFECT JOB APPLICATION EMAIL
What are the Best Paying jobs in life insurance?
Life insurance is a broad field and offers various opportunities for interested applicants. The Best paying jobs in life insurance are:
1. Life insurance Actuary
Life insurance actuary constitutes a vital part of life insurance. They are one of the Best paying jobs in life insurance as professionals earn as high as $137,500 per year. A life insurance actuary assists in the pricing of life insurance policies in order to reduce cost and risk.
Your responsibilities as a life insurance actuary involve measuring risk and uncertainty across client bases, doing financial analysis, and making reports for salespeople and management. Strong attention to detail, great written and verbal communication, and logical problem-solving ability are all valuable characteristics.
2. Health actuary
This is one of the Best paying jobs in life insurance. Health actuaries are employed by healthcare organizations and insurance firms. They examine healthcare data and industry trends to effectively make financial and strategic decisions.
Health actuaries create rate files, examine plan reserves, and analyze medical patterns to identify new risks and opportunities. They generate monthly reports using collective health plan data from national databases. They have an estimated average salary of $65,000.
3. General adjuster
A general adjuster can earn between $43,000 and $114,000 per year, hence making them one of the Best paying jobs in life insurance. A general adjuster is an insurance specialist who analyzes accidents to determine the insurance company's financial obligation.
As a general adjuster, your responsibilities include investigating property or physical damage linked to insurance claims especially when life is claimed. You evaluate the incident's cause and the degree of the damage. To thoroughly examine the accusations, you may need to undertake interviews with police enforcement, medical specialists, and eyewitnesses.
Read also: 30 Best Part-Time Jobs with Health Insurance
4. Final expense agent
Can the world of insurance function without Final expense agents? These professionals are always in demand in the insurance sector. Being an important part of the insurance sector, they attract an impressive pay of $100,000-$116,000 per year.
Your duty as a final expense agent is to market life insurance plans that cover the deceased's legal, funeral, and immediate household expenditures. You follow leads, contact potential clients, analyze projected costs in a specific region, and cooperate with the agency's marketers to acquire these sales.
Final expenditure agents also devote time to researching the market, examining various plans, and assessing which plans are most likely to appeal to a certain customer. The majority of purchasers are above the age of 55.
5. Casualty underwriter
Casualty underwriters have a median average salary of $75,000. A casualty underwriter evaluates A business and personal insurance policy application. Before an insurance company would issue a policy, casualty underwriters must estimate the risk exposure to the firm for an application.
Their responsibilities include assessing property information as well as reviewing the applicant's background, financial situation, and job to guarantee that premiums can be fulfilled. They assess the risks of accepting applications and approve claims and premium amounts. They are also in charge of monitoring and evaluating current policies.
6. Claims director
A claims director can make from $65,000-$137,500 per year, depending on experience level. A claims director is in charge of the insurance claims department's day-to-day and long-term operations.
In this position, you will direct the department, setting standard rules on insurance coverage and claims for a variety of life-related events. You carry out your responsibilities based on other insurance professionals' assessment information and claim verification.
Read also: Mailman Salary 2023 | How Much Does Mailman Make?
7. Pricing actuary
This is one of the Best paying jobs in life insurance. Pricing actuaries are statisticians who work in any insurance firm. In this job, you utilize your strong math abilities to calculate risks and analyze data to determine the pricing of things.
Your job is to guarantee that the company's costs, such as the price of settlements or employee retirement, are covered. Collecting statistical data, evaluating claim payout probability such as death or major injury, contributing to policies for new products, resolving state filing requirements, and optimizing profits are all part of your work. They have an average annual salary of $102,000.
Read also: 10 Life Insurance Companies With No Medical Exam Requirements
8. Consulting actuary
With an average salary range of $79,000-$208,000 per year, Consulting actuaries hold one of the Best paying jobs in life insurance. You can operate as a consultant actuary in life insurance as part of a major consulting firm or as a freelancer.
Your responsibilities include data collection and analysis, as well as providing a solution to the organization or customer with whom you are consulting.
9. Underwriting manager
A review of the best-paying jobs for life insurance can't be complete without the underwriting managers. Underwriting managers make an estimated average of $82,250 per annum. As an underwriting manager, your responsibilities include overseeing the underwriting department's everyday activities and administrative chores, often under the direction of a department head or director.
Your tasks include assisting underwriters in the evaluation of applications, implementing suitable screening methods, and developing new approaches and models to assess the financial risk that your firm bears in the course of its client transactions.
10. Re-insurance analyst
A reinsurance analyst serves as a liaison between primary insurance companies and reinsurance firms. Your tasks in this position include analyzing insurance accounts, reviewing insurance plans, and managing accounts for reinsurance businesses.
Your responsibilities include reviewing insurance plans, identifying problems with possible policies, and recommending whether or not the reinsurance business should accept the claim. Highly experienced analysts can make up to $88,000 per year, they are one of the Best paying jobs in life insurance.
11. Claims consultant
As a claims consultant, you execute normal claims adjuster activities while also performing specialist investigations on complex life insurance matters. In the circumstances involving insurance responsibility and loss, you may be summoned to testify in court.
To obtain the abilities required to assess these complicated insurance issues, you must undergo specialized training. Claim consultants have an estimated average salary of $42,500.
12. Life insurance agent
A Life Insurance Agent will call customers and help them through the application and purchase of life insurance coverage. While some employers provide life insurance as part of their benefits package, it is also accessible to individuals.
An Insurance Agent can assist customers in navigating the challenging process of filling out insurance applications. They provide guidance and clarify complicated financial and insurance concepts in a way that the customer can grasp. An experienced life insurance agent can make as much as $99,500.
Read also: Is Life Insurance Sales A Good Career Path? | 2023
13. Actuarial analyst
An actuarial analyst is one of the best paying jobs in life insurance, with an average pay of $70,500. Insurance firms use actuarial experts to calculate the likelihood of accidents, injuries, product failures, and fatalities that may occur under certain conditions.
You assess the possible expenses for these events in this task. This information enables insurance firms to build policies and set prices.
14. Life Insurance manager
The earnings of a life insurance manager vary depending on the firm, their salary usually ranges within the $46,000 – $88,000 range.
A life insurance manager assesses the performance of all workers who work for an insurance branch and ensures that all company regulations, including the filing of client data, are followed.
To optimize earnings, you establish premiums based on actuary data and appraise information to assess the likelihood of clients making claims and the value of their assets.
15. Healthcare sales representative
In the life insurance sector, experienced healthcare sales representatives can make up to $86,500. It is your responsibility as a healthcare sales representative to market medicine, medical equipment, and associated product alternatives to each customer in your designated region.
You may also give consumers after-sales service or support, such as answering queries about how to use the items or, in certain situations, assisting them in using them.
16. Re-insurance accountant
A reinsurance accountant creates reinsurance reporting packages for client accounts and assists with the servicing and accounting of existing reinsurance contracts.
As a reinsurance accountant, you prepare, evaluate, and allow payments; assist in the implementation and improvement of systems to guarantee correct accounting; provide reporting on ceded reinsurance activities.
Re-insurance accountants are one of the best paying jobs in life insurance, as they stand to earn roughly $75,000 annually.
17. Life insurance territory manager
Your responsibilities as an insurance territory manager include identifying new account prospects, developing a territory-wide strategic plan for selling insurance, setting sales goals, following up with clients, and recruiting and training agents and sales affiliates to sell insurance products within your territory. Life insurance territory managers have the potential to earn up to $67,000 each year.
18. Life actuarial trainee
Life Actuarial trainees have a median average salary of $39,500 per year. An actuarial trainee is a position that serves as a stepping stone to becoming an actuary. An actuary is in charge of assessing financial risks for firms, particularly insurance companies.
These specialists give financial advice and forecast future market trends in life insurance coverage, based on present market patterns.
19. Life actuarial intern
In an insurance firm or other corporate context, an actuarial intern assists junior and senior-level actuaries. Your responsibilities as an actuarial intern include gathering data, analyzing risk, and preparing reports.
Actuarial interns are one of the most fundamental professional responsibilities in the life insurance industry. Annual income is anticipated to be $37,700.
20. Production underwriter
In this position, you travel to various insurance companies to build connections with agents and market your company's goods and services. Once you've secured a relationship with an organization, you'll collaborate with the underwriting department to assess the financial risk of applicants that come in via that organization and decide if they qualify for coverage. production underwriters have a salary range of $41,000-$100,000 per year.
Conclusions
Life insurance isn't just for the affluent. No matter what your income level is, life insurance may ensure that your loved ones can make ends meet if you die. The best-paying jobs in life insurance provide a variety of work options along with competitive salaries and other perks.
FAQs
What is the benefit of a career in real estate?
A career in real estate gives you the chance of earning a good income.
What is the best paying job in real estate?
Home inspectors are usually referred to as one of the top best paying jobs in real estate.
What is the basic skill needed for a career in real estate?
For a career in the real estate sector, you must have good interpersonal skills and superb negotiation skills.
What is the average salary for a career in real estate?
The various careers in the real estate sector have an estimated average salary of $49,000.
Is a career in real estate worth it?
Yes, with the various career opportunity and good pay in the industry, a career in the real estate sector is worth it.
References
Recommendations