The person who came up with the idea for gift cards deserves a pat on the back. Not only can the clever tiny bits of plastic be used as practical gifts and a simple way to demonstrate your support for local businesses, but they can also be used to spend or earn rewards points.
And you can now use your credit card to purchase a gift card. This is especially useful during times when travel is not an option.
However, to cash in on those benefits, you'll need to be able to buy them with a credit card, which raises whether you can buy gift cards with a credit card.
Check Out: How To Sell Gift Cards For Cash In 2022
What You Should Know Before Purchasing Gift Cards
Before you buy gift cards, keep the following in mind:

1. While most card issuers do not prohibit the purchase of gift cards outright, some retailers may have specific rules:

Other protections, such as demanding a photo ID to check credit card payment details match your ID, may be used by some retailers for large gift card purchases.
Furthermore, certain unique businesses may have limits on purchasing gift cards; simply inquire if they may be purchased with a credit card.
If a specific establishment won't let you use a credit card, you may want to have a backup plan (such as being able to withdraw cash from a nearby ATM using a debit card).
2. Buying gift cards with your rewards credit card may not earn you any points or cashback:

Gift cards are not eligible for rewards with some credit card companies.
It may operate OK in those circumstances, with rewards being won, but you'll have no legal recourse if it doesn't work or the provider has a problem with it.
3. Purchases of gift cards may be considered cash advances by some issuers.

Certain issuers may treat gift card transactions or reload as cash advances rather than normal purchases in specific situations (which are presumably rare).
Prepaid debit cards may be in the same boat. This isn't the best situation. Because cash advances don't earn you points and start accruing interest at a high rate right away, you should make sure that any significant gift card purchases are treated as regular purchases with the retailer and card you're using, rather than cash advances.
You may do this easily with a little test buy, just like the preceding item.
What are the Different Types of Gift Cards?

Gift cards are divided into two categories:
Best Gift cards for specific stores or retailers
Gift cards that are generic
1. Gift Cards for a specific retailer or store:

These are also known as "closed-loop" gift cards in the card business because they can only be redeemed at a certain store or chain.
Pro: These cards usually have no fees associated with them.
Cons: Since we can use these gift cards only at their labeled merchants, you should ensure that the beneficiary will shop at those stores before revealing it to them…
In addition, if the store closes, the card's value will be lost (though usually there will be a notice to make sure you use up the balance).
2. Gift Cards (Generic):

Gift cards that are generic, general, or "open-loop" can be used wherever that the card's network is accepted.
Generic gift cards are available for all major card networks; for example, if a merchant takes American Express credit cards, it will also accept Amex gift cards. The same may be said for the other networks.
These are some examples of gift cards:
Gift cards from Visa
Gift cards from Mastercard
(Personal and business versions) Gift cards from American Express
Gift cards from Discover.

Pros: As long as the card's network is accepted, you can use these gift cards anywhere that takes ordinary credit cards.
Simply double-check that the merchant accepts Visa, Mastercard, Discover, or American Express (whichever network logo is on your gift card). They do not charge the user who uses the gift card any fees.
Cons: Purchases of generic gift cards are subject to fees, which range from $2.95 to $6.95 depending on the issuer and denomination.
Visa and Mastercard charge increased fees for higher-value gift cards, whereas Amex charges a flat price of $3.95. Individual stores or websites may charge different fees.

Is it possible to Buy Gift Cards using a Credit Card?

The majority of the time, you can buy gift cards using a credit card, but there are a few instances where you might have some issues.
The main distinction between a debit card, a credit card, and a gift card is that a debit card functions like liquid currency, enabling the user to spend just what they have in their bank account, but a credit card allows you to spend money before you have it – up to the credit card limit.
Gift cards, like debit cards, allow you to withdraw funds from an existing balance.
The key distinction is that, unlike a debit card, the balance on a gift card has been pre-paid by the giver, and after the funds have been depleted, the card has no further value.
Because credit cards and gift cards each have their own set of rules, it's natural to question if you may use one to buy the other.
Should you use a Credit Card to Buy Gift Cards?

There's nothing wrong with paying for gift cards with a credit card, however, there are some significant advantages and disadvantages to doing so, which are;

The potential for rewards on your spending is one benefit, albeit how much you receive depends on whether you have a cashback credit card or a rewards credit card.
It's also popular to research ways to get discounted gift cards so you may save money on a big purchase.
For example, many people use their Target Redcard to purchase Disney gift cards to save 5%. This may not seem like a big deal, but saving 5% on a Disney vacation that costs thousands of dollars can be well worth the extra effort.

On the other hand, some merchants limit the number of gift cards you can purchase, especially if you pay with a credit card.
Some rewards credit cards also state in the tiny print that you will not receive any cashback or points, which isn't always accurate.
For example, the terms and conditions of American Express's Amex EveryDay® Credit Card state that you earn rewards on "eligible purchases," which exclude "fees or interest charges, cash advances.
How do I Purchase a Gift Card with a Credit Card?

Purchasing gift cards in person is simple, regardless of how you pay. When purchasing a gift card using a credit card in person, simply present the card at the checkout and select credit as your payment option.
When you buy a gift card online and pay with a credit card, the situation is similar.
If you want to buy an Amazon.com gift card online, for example, go to Amazon.com and choose whether you want a gift card shipped to you, a gift card that you can print at home, or a gift card that you can send by email.
The gift card is then added to your online basket, and you go to the payment page as usual.
Other websites, such as Staples, Walmart, and Target, allow you to buy gift cards and similarly pay with a credit card.
Is it P to Get Credit Card Rewards for your Purchase?

Be advised that your credit card provider may not offer rewards points for gift card purchases, regardless of the sort of credit card you're acquiring.
However, many issuers allow you to buy gift cards with your rewards points, so that's an option to explore.
In any case, familiarize yourself with your institution's policies so you know what to expect. It's important to remember that no matter how fantastic the incentives are, it's not a smart idea to overextend yourself when it comes to credit cards.
Regardless of how soon you plan to pay it off, you should avoid utilizing more than 30% of your available credit – doing so can harm your credit score, which can have long-term consequences.
To avoid interest from stacking up, spend within your means and pay off your balance in full whenever possible, just like you would with any other credit card purchase.
Best Credit Cards for Gift Card Purchases

The finest credit cards for gift cards are those that allow you to earn as many rewards as possible.
As a result, you should carefully select a credit card for gift cards based on the type of rewards you intend to earn.
Here are a few of the top credit cards to use when purchasing gift cards:
1. American Express Blue Cash Preferred® Card:

The American Express Blue Cash Preferred® Card offers 6% back on up to $6,000 spent at U.S. supermarkets per year (1 percent after that), 6% back on select U.S. streaming platforms, 3% back at U.S. gas stations and on public transportation, and 1% back on all other transactions.
Why is this card good for gift cards?

When you use this card to buy gift cards at U.S. supermarkets, you'll get 6% back on your purchases, up to annual restrictions.
You can also get 3% back on gift cards purchased at gas stations in the United States.
2. Chase Freedom Unlimited®:
When you spend $500 within three months of opening your Chase Freedom Unlimited® account, you'll get a $200 cash incentive.
You'll also get at least 1.5 percent back on all transactions, plus 5% back on travel booked through Chase Ultimate Rewards, 5% back on Lyft purchases (until March 2022), 3% back on dining and drugstore purchases, and 1% back on everything else. There is no annual charge.
Why is this card good for gift cards?
When you buy gift cards from drugstores with Chase Freedom Unlimited, you can receive 3% back.
3. Ink Business Cash® Credit Card: Best for businesses: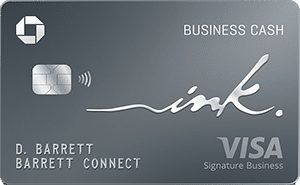 Sign up for the Ink Business Cash® Credit Card to get 5% back on up to $25,000 in cumulative transactions at office supply stores or internet, cable, and phone services annually, 2% cashback on the first $25,000 spent at gas pumps and restaurants each year, and 1% back on all other transactions.
If you sign up and spend $7,500 within three months of creating your account, you can get a $750 bonus cashback. This card has no annual fee.
Why is this card good for gift cards?
This card can be used to get 5% back on up to $25,000 in gift card purchases made at supply stores per cardholder year.
4. Target Redcard: Best for Gift Card Discounts: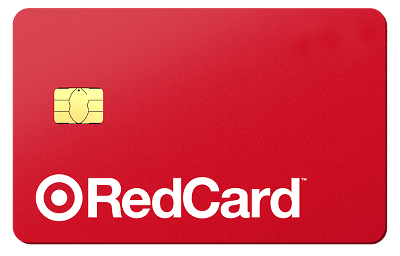 The Target Redcard is only valid for Target purchases, so it's quite limited.
This card, on the other hand, has no annual fee and offers benefits such as 5% off everything you buy at Target and Target.com, free delivery on most items, and access to unique offers and savings.
Why is this card good for gift cards?
You may also save 5% on specialized gift cards for travel, restaurants, subscription services, and more with the Target Redcard.
FAQs
Is it possible to purchase a Walmart gift card using a credit card?
Amazon, Target, Walmart, The Home Depot, Walgreens, CVS, Simon Malls, and GiftCards.com are all places where you may buy gift cards with your credit card. Giant, Save Mart, and Harris Teeter are among the retailers where gift cards cannot be purchased with a credit card.
What gift cards are available for purchase with a credit card?
Choice Card from eGifter.
adidas.
Gift Card to Apple Inc.
The Home Depot® 
Lowe's®
Macy's.
Target.
Uber and similar services are available.
Can you get cashback with a credit card at the register?
Earning cash back rewards on purchases or taking out a cash advance are two ways to gain cashback from a credit card. However, most credit cards would not allow you to obtain cash back at a store when you check out. Cash extensions, on the other hand, let you take money out of your credit line.
Can you pay a credit card bill with an American Express gift card?
If the retailer accepts American Express credit card payments, you can use the gift card to buy things and pay for services anywhere in the U.S.
What is the best way to use a Visa gift card as a credit card?
If the transaction amount exceeds the value on the Visa gift card, just enter the Visa gift card details in the credit or debit card portion of the checkout page and complete the transaction.
Conclusion

You can purchase gift cards with a credit card instead of cash or debit, but only if you have a strategy.
You'll end up paying credit card interest on your outstanding balance each month if you buy gift cards with plastic and don't pay your balance in full.
Not only that, but you should double-check that any gift card purchases you make won't result in a cash advance fee.
When you buy gift cards using a credit card and understand the risks, you can earn significant benefits. Whether you want to use the gift cards personally or are purchasing them as a gift for someone else, this is true.
REFERENCE