If you are one of those that fancy online learning, then you certainly know about YouTube. When it comes to online learning, YouTube is usually the first site that comes to mind. It provides numerous opportunities for people to learn for free.
As many people keep opting for machine learning and artificial intelligence, we have collected the ten best YouTube channels for machine learning in this article.
Machine learning is revolutionizing our world so fast and affecting us in many ways. Today, we have better and more efficient devices, smart tools, and predictive models. Learning from the best is the surest way to succeed in the industry.
Also, it does not always mean that this knowledge will come at a high cost. If you know the right place to go, Machine Learning knowledge can come at no cost.
One of the best ways to gain quality knowledge on the subject is to subscribe to the best YouTube Channels for machine learning. The good thing about YouTube is that it allows you to study at your pace. It also helps you to know the latest trends, compares videos, and expand your skill.
What is Machine Learning?
Machine Learning (ML) is a branch of Artificial Intelligence that deals with smart device development. The question is, what is a smart system? A smart system is capable of learning from experience. It also improves its performance from the data it consumes.
Generally, artificial intelligence refers to machines or systems that can imitate human intelligence.
See How Much Does Google Cloud Platform Cost?
What is the Relevance of Machine Learning to Our World Today?
Today, machine learning has become a core part of many companies. Many tech giants like Facebook and Google have machine learning as a core part of their business operations. It helps them further understand the current market trends, client behavior, and business trends.
Machine learning is also helping companies in the development of products with better market acceptability.
Understanding consumer behavior is crucial in the creation of modern products. It ensures that you create what the customer will prefer. Hence, machine learning is the tool to bridge the gap between consumers and manufacturers.
Without further ado, below are the top ten best YouTube channels for machine learning.
List of the Ten Best YouTube Channels for Machine Learning
Sentdex
3Blue1Brown
Data School
deeplearning.ai
freeCodeCamp
Machine Learning TV
Krish Naik
Two Minute Papers
365 Data Science
Siraj Raval
#1. Sentdex—Best for Clarity of Explanation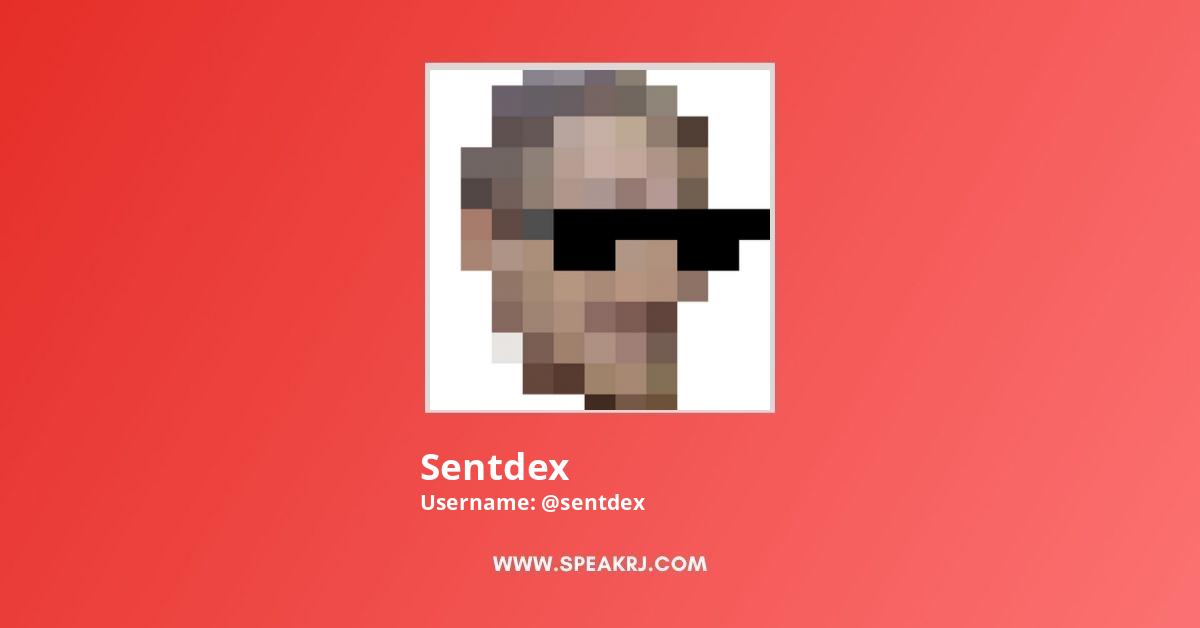 Sentdex is a channel by Harrison Kinsley and was created on the 16th of December, 2021. It has 1.13 million subscribers and 1,250 videos on different topics.
The tutorials on Sentdex cover the following area:
Machine learning
facial recognition
reinforcement learning
deep learning
python
cryptocurrency, etc.
Even if you have no initial idea of machine learning, Sentdex is a great channel to start your journey.
Sentdex is popular among many people today because of Harrison's clarity of explanations. He devotes enough time to explain complex concepts in ways that make them easily understandable.
He has a series of online tutorials that explains machine learning algorithms like K-nearest neighbors and others. If you are a beginner in machine learning, this channel is one you should try.
Visit Sentdex
Check out The Top Industries for Developers in 2022
#2. 3Blue1Brown—Best for Interactive Presentation of Ideas Using Animation
When it comes to machine learning, mathematics is essential. Therefore, to be successful in machine learning, mathematics concept is essential. 3Blue1Brown remains one of the best YouTube channels for machine learning that offers an in-depth understanding of maths concepts.
3Blue1Brown belongs to Grant Sanderson and began to work on the 3rd of March, 2015. The channel currently has 4.58 million subscribers. One of the unique features of this channel is the use of animation to explain the various ideas. Many prefer the 3Blue1Brown for Grant's interactive approach to explaining complex machine learning ideas.
Some of the essential mathematics topics he covers on his YouTube channel include:
Calculus
Differential equation
Linear Algebra
Neural Network
3Blue1Brown is arguably one of the sites with the best machine learning videos.
Visit 3Blue1Brown
#3. Data School—Best Channel for Step-by-Step Learning
The Data School by Kelvin Markham is next on the list of best YouTube Channels for Machine Learning. The two core areas data School focuses on are machine learning and AI. They have many tutorials explaining the different AI tools like NumPy, Pandas, and Scikit-learn.
Data School YouTube channel started on the 30th of April, 2014, and currently has 198,000 subscribers. Data schools introduce you to the simple and essential topics before taking you through the more complex stuff. It focuses on providing in-depth tutorials so that people with no background in programming can easily follow.
While Kelvin Markham teaches many of the courses himself, there are also professional contributors for Data School. They are the likes of Trevor Hastie and Robert Tibshirani.
Visit Data School
#4. Deeplearning.ai—Best Channel for AI and Machine Learning
If you want to learn from YouTube directly, deepleaning.ai is the official YouTube Channel to visit. Here, they focus on providing specialized courses on deep learning.
Deeplearning.ai currently has 175,000 subscribers since its launch on August 2, 2017, by Andrew Ng. Deeplearing.ai is more popular on Coursera for its high-quality AI programs.
The videos on the channel include long and short videos and testimonials of students. While the channel uploads monthly, there is no specific amount to the number. It can be as little as two and as many as four videos.
Deeplearning.ai allows you to hear directly from past students of Andrew Ng. The videos are arranged in various playlists to make it easier to differentiate different tutorials from interviews and testimonials.
Visit deepleaning.ai
#5. FreeCodeCamp—Best Channel for Coding Experience
Quincy Larson's freeCodeCamp has over 5.77 million subscribers and provides courses in areas like:
Python programming
Deep Learning
Machine learning
Data Science
It is another great site for beginners that wish to explore the concept of machine learning. The fun fact about this channel is that it provides beginner and advanced lectures.
FreeCodeCamp has different professional contributors and provides training on various programming languages. The site was launched on December 16, 2014, and has hundreds of video tutorials.
The channel also provides a community experience that allows users to interact and gain better clarification with ideas.
Visit freeCodeCamp
#6. Machine Learning TV—Best Site for Machine Learning
Machine Learning TV provides different collections of videos on deep learning and machine learning. Its algorithms, deep learning concepts, and natural language processing are some of the topics you find on this channel. You can also find tutorials on Deep Learning with TensorFlow on Machine Learning TV.
The site was launched on January 9, 2017, and has 29.1k subscribers. While there are plenty of valuable videos on Machine Learning on the site, the most current video was uploaded 3 months ago.
Visit Machine Learning TV
#7. Krish Naik—Best for Daily Content Update
Named after the founder, Krish Naik is another channel that is highly rated when it comes to the best YouTube channels for machine learning. The site came into existence on February 10, 2012, through the effort of Krish Naik, a Lead Data Scientist.
The channel has around 592 thousand subscribers and Krish explains the following concepts on the channel:
Machine learning
Natural language processing
Deep learning
Computer vision
One thing you will love about this channel is his approach to explaining various complex issues. He makes it easy t understand and follow up with his teachings. Machine learning beginners can easily understand and follow his explanations.
Krish Naik has over ten years of experience in the industry and focuses on making ML and AI easy to understand for everyone.
Visit Krish Naik
See the Top 10 YouTube Channels For Insightful Tech You Should Subscribe To
#8. Two Minute Papers—Best for Providing Updates on Machine Learning Researches
There is a good number of people that are enthusiastic about the latest research in the field of machine learning. If you are among these people, this channel is for you. Two Minute Papers is a YouTube channel that provides you with up-to-date information on machine learning research.
Just as the name implies, the videos on this site are approximately 2 minutes long. The goal is to provide information about the latest research in machine learning and AI technology. From image restoration AI to other ML research, Two Minute Papers is your go-to site for the latest in machine learning progress. The channel has been running since August 17, 2006, and has hundreds of videos to educate you.
The site also teaches by comparing the efforts of AI to humans for a better understanding of how the system understands commands. Two Minute Papers Currently has 1.26 million subscribers.
Visit Two Minute Papers
#9. 365 Data Science—Best for High-quality online Data Science Education
365 Data Science is another official YouTube channel where beginners in Machine Learning can start. You can find beginner-level courses like Introduction to Machine Learning and more. The channel went live on August 7, 2017, and has 248 thousand subscribers. Some of the topics covered on this channel include:
Deep learning
Machine learning
Python
Data science
The channel contains almost 2,000 tutorial videos. It is a good place for both beginners and young experts to move their careers to the next stage in life.
Visit 365 Data Science
See also the 15 Highest Paid Programming Languages
#10. Siraj Raval
With 718 thousand subscribers, Siraj Raval is among the best YouTube channels for machine learning. If you want a fresh start in data science and AI, consider visiting Siraj Raval. It is an excellent choice for those wishing to stay relevant to current trends.
It is among the best YouTube channels for machine learning because it goes beyond teaching just the concepts. Raval teaches how ML concepts affect the production of machine learning models.
Siraj desires that all become better aware of how AI works and maximize it. There is a lot to gain from the channel. He wants people to enjoy happier lives and become financially free. Siraj employs multiple ideas like news, video editing, and pop-cultural knowledge to pass his information about machine learners.
The channel promises to provide new videos every week. However, the last update was five months ago. However, there are hundreds of videos for your perusal. You can also join the community to get explanations and interact with other members.
Visit Siraj Raval
Related: 10 Best YouTube Channels For Education
Summary
Machine Learning is a great field to explore today. However, the cost can be huge without financial aid. Nevertheless, YouTube enables beginners to gain some insight into AI and ML by providing video tutorials. Some of the best YouTube Channels for machine learning provide comprehensive knowledge on various ML topics.
People often use Machine Learning and Artificial Intelligence interchangeably to refer to intelligent devices. Today, Machine Learning is fast-shaping our world and our ways of living. Therefore, many companies and manufacturers sought the services of people with machine learning and AI knowledge. Many tech companies want to produce better products that their consumers can easily buy.
Therefore, now is a great time to add machine learning to your to-do list. Among the top ten YouTube channels for machine learning, I recommend Sentdex as the best channel for Machine Learning. Their courses and training are easy to follow. Harrison puts a lot of effort into explaining the following ideas and topics.
FAQ
What is Machine Learning?
Machine learning is the ability of a machine to learn how to perform new tasks on its own. The device improves from experience rather than explicit programming.
Is Machine Learning related to Artificial Intelligence?
Machine learning is a subfield of Artificial Intelligence. However, people often use the two ideas interchangeably to refer to the ability of a machine to learn from experience.
Are there channels that provide free Machine Learning tutorials?
Yes. YouTube has many channels that offer free basic to advanced tutorials on Machine Learning.
Can the knowledge of Machine Learning help manufacturers to produce better products?
Yes. One of the uses of Machine Learning is to help manufacturers produce machines that will better satisfy their customers.
References
Recommendations