Amazon is one of the biggest retail markets and has stayed on top of its game for years thanks to a robust team of software development engineers. This team has ensured that things run smoothly no matter how busy the platform gets, and we'd be looking at the salary of Software Development Engineers at Amazon.
This article will not only look at the salaries of this Software Dev Engineer in Amazon. We'll also try to find out the necessary qualifications you'd need to get the job and much more.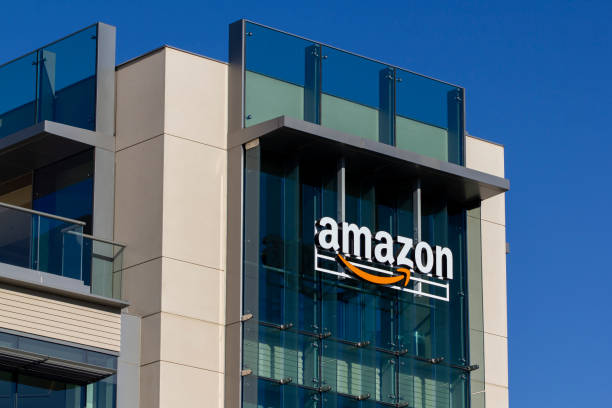 What Do Software Development Engineers Do
Software development engineers (SDEs) design, construct and develop computer systems and software for their employers by utilizing computer engineering, information analysis, and computer science theories and methods. SDEs operate in a variety of industries.
Experienced computer software engineers may operate independently as consultants for various businesses. They may create new computer systems and software from scratch or alter already-purchased systems and software.
They must test all software to ensure it functions properly and make any software modifications their clients or employers need.
Software development engineers must be proficient in various programming languages, including Java and C++ and have excellent communication skills. They must convey information to users in non-technical language and may function as a liaison between users and vendors of computer software.
Software development engineers must be able to multitask and pay close attention to detail when working independently with little to no supervision and in a collaborative setting.
They might need to attend pertinent training sessions, workshops, or conferences to keep their skills current. They could also need to read pertinent periodicals to stay current on new technology.
Check Out: Starbucks Manager Salary 2022 | How Much Does Starbucks ManagerS make?
Tasks of a Software Development Engineer (SDE)
Work with designers and content producers.
Write, modify, and debug software for server applications.
Write code to create multi-threaded, networked server applications.
Use source debuggers, program dumps, and performance monitoring tools.
Test and document
What are Software Development Engineer Duties And Responsibilities In Amazon?
By developing, building, and leading teams in applying computer science and engineering principles, software engineers at Amazon pave the path for the company's digital transformation.
They collaborate with their engineering teams to develop products that will improve customers' lives. They ultimately ensure that the company's technological solutions, such as its websites and applications, are successfully delivered and launched.
Since 1994, Amazon has been a player in the online retail industry. They have developed into one of the biggest online retail enterprises in the world throughout this time. They must keep hiring software developers who can assist them in developing fresh, improved solutions for their clients if they are to meet the demand.
Making consumers' life easier is part of their everyday job duties. They achieve this by, for instance, developing solutions for drivers and designing user interfaces that facilitate shopping and product ordering.
Read also: PwC Senior Associate Salary 2022 | How Much Does PwC Senior Associate Make?
How Much Do Software Development Engineers At Amazon Earn?
The typical base pay for Amazon software developers, according to Meduim.com, is $121,931 annually. Including a $122K base income, a $25.2K yearly bonus, a $37.4K signing bonus, and $32.2K in annual equity, the average market compensation is $200K.
Meanwhile, according to Indeed, the average annual salary for an Amazon.com software engineer in the United States is $131,517, 21% more than the national average.
The pay data originates from the 654 data points they directly gathered from employees, users, and previous and present job adverts on Indeed over the last 36 months.
Please note that all salary figures are approximations based on third-party submissions and might differ by location.
Academic Qualifications For Software Development Engineer At Amazon
The typical educational prerequisites for this profession are a bachelor's degree in computer science, information technology, or a closely related discipline. Many employers choose applicants with experience as software development engineers; a master's degree may also be recommended.
As a matter of fact, 67 per cent of Amazon's software developers have a bachelor's degree, while 37 per cent have a master's degree. 91 per cent are expected to be proficient in Java, 61 per cent in C++, and 47 per cent in C. The average time to promotion for software developers is 2.9 years.
Read also: Managing Director Goldman Sachs Salary in 2022
Amazon Software Engineer Salary by Location
At its Seattle headquarters, Amazon employs 36% of its total staff. On their website, you may look for a list of employment openings in Seattle. But would it truly be harder to find great coders in San Francisco, Austin, or New York? It's perhaps instructive that Amazon, doubling down on Seattle for long-term growth, stated late last year that it will start dividing its corporate office space between the Bay Area and Seattle.
Take note of the typical pay rates if you're wondering which region of the nation is the greatest for finding a software development job: PayScale estimates that Washington State's median state income is $170K, which is $10K (+12%) less than California's median state salary in terms of pay for high-flying jobs.
| | |
| --- | --- |
| Location | Compensation Range |
| Los Angeles | $173K – $300K |
| New York | $116K – $170K |
| Seattle | $90K – $975K |
| Denver | $200K – $445K |
| Boston | $120K – $270K |
| Chicago | $182K – $219K |
| Washington DC | $170K – $338K |
| Minneapolis | $142K – $300K |
| Boulder | $143K – $441K |
| Pittsburg | $165K – $219K |
Amazon Software Engineer Salary by Skill Set
According to a recent Tech Pro Research forecast, cryptography developers and UX/UI (user interface/user experience – UI/UX) engineers would be among the most in-demand programming skills.
Potential SDE To code software specifically made to handle massive amounts of data in the system(s) environment(s), information management platforms, and analytics, Amazon recruits will need a minimum computer science degree with specialties in cloud computing or AWS, Microsoft or PHP web development, Big Data, and business intelligence.
| | |
| --- | --- |
| Skills | Salary |
| SDE | $1,41,279/yr |
| Web Developer | $1,28,234/yr |
| Amazon Web Services | $1,39,336/yr |
| Software Development Engineer In Test I | $1,29,095/yr |
| Data Scientist | $1,40,662/yr |
| Machine Learning Engineer | $1,69,286/yr |
| Data Analyst | $93,764/yr |
| Data Engineer I | $1,23,343/yr |
| Devops Engineer | $1,22,954/yr |
Read also: CEO of Walmart Salary 2022| How Much Does He Make?
Frequently Asked Questions
What is a Software Development Engineer (SDE) at Amazon?
A Software Development Engineer at Amazon is a technical role that involves designing, developing, and maintaining software systems and applications for Amazon's various products and services.
What is the salary range for a Software Development Engineer at Amazon in 2023?
The salary range for a Software Development Engineer at Amazon in 2023 varies based on location, experience, and level. However, Glassdoor reports that the average base salary for an SDE at Amazon in the United States is $138,032 annually.
How does Amazon determine the salary for a Software Development Engineer?
Amazon determines the salary for a Software Development Engineer based on various factors, including the candidate's experience, technical skills, education, and position level. Amazon also considers market rates and other competitive factors when determining salary.
What are the levels of Software Development Engineers at Amazon?
Amazon has several levels for Software Development Engineers, including SDE I, SDE II, and SDE III. The levels are determined based on experience, technical expertise, and leadership skills.
How does the salary of a Software Development Engineer at Amazon compare to other tech companies?
Amazon is known for offering competitive salaries to its employees, and the salary of a Software Development Engineer at Amazon is generally in line with other top tech companies such as Google, Microsoft, and Facebook.
What benefits and perks does Amazon offer to Software Development Engineers?
Amazon offers its employees a wide range of benefits and perks, including health insurance, retirement savings plans, paid time off, and stock options. In addition, Amazon provides a number of unique perks, such as access to on-site fitness centres, free snacks and drinks, and discounts on Amazon products.
Conclusion
If you're interested in working as a software development engineer at Amazon, you must brace for the challenges that come with it. The software development engineer job at Amazon is a well sort-after job with a promising salary, so it's bound to be competitive.
Therefore, to get in, you must first be qualified, ready to work, and have some fresh solutions to offer the Software Development Engineer team at Amazon.
References
Recommendation