We all know that keeping funds in your account does not yield any returns. You can decide to keep 100k in your account for 100 years, and it remains 100k. Why not find ways to invest and earn passive income with 100k? If you wish to start earning passive income, 100k can go a long way. The correct investment can be the start of your journey to financial freedom.
However, the problem is always knowing the best investment opportunities. It is always good to remember that not all investment opportunities are the same. Therefore, you need to invest right if you hope to yield returns.
Do you want to become a million-dollar investor and start earning passive income with 100K? You will find some of the best investment opportunities you can try with 100k.
Check out the Best Passive Income Ideas to Make Money While Sleeping in 2022
What Is Passive Income?
Understanding what passive income entails is a great way to identify the ideal investment opportunities. Hence, in simple terms, passive/residual income refers to income you earn with little or no effort. However, this does not mean you will not put in some effort. You require a functional system to handle your passive income earnings.
Passive income can come in many forms like blockchain, rentals from real estate stock holding dividends, etc. With many options available, deciding the best places to invest your money can easily wear you out. Where to invest your money is solely your choice, but remember there are many factors to consider before investing.
For a better understanding of passive income, see What is Residual Income? How does it Accumulate in 2022
What Are Some Of The Things To Consider As A New Investor?
As a new investor, don't just throw in 100k into any investment, no matter how promising. Consider the following essential financial strategies first.
#1. Make provision for Emergency Fund
An emergency fund will come in handy in case of unforeseen events. For example, what will be your next plan if you suddenly go bankrupt? Will your savings be enough to sustain you till you find another source of income? What if you need to pay for medical expenditures?
It is essential to set aside emergency funds for use during difficult times. If you already have an emergency fund, ensure it is still enough. A good emergency fund can cover six months to one year of living costs.
The amount you set aside for an emergency depends on how much risk you can tolerate. Also, always ensure that you store your emergency funds in a safe location. The best option is to save your emergency funds in a low-risk deposit account like a money market or savings account.
#2. Ensure You Clear Your Dept (High-Interest) Early
Before investing, it is always best to clear your high-interest debt. They include loan debts and others. The average interest rate of credit cards is 16%, which by far higher than the average stock market return per year. Therefore, pay off high-interest debt first before making new investments.
Do you owe debts on different credit cards? A balance transfer credit card can be handy. It will help you to combine all your debts into one. It is easier dealing with them in one place than separately. It may even provide a 0% APR, which allows you to keep your interest on hold while you pay off your debt.
#3. Decide What Kind of Investor You Want to Become
It is always essential to determine what kind of investor you are before investing in any asset. Ask yourself the following questions:
Do you wish to be effectively involved?
Do you prefer the passive approach and let someone do the management for you?
If active management is something you are passionate about, then consider investing in real estate or the stock market. On the other hand, if you prefer something that requires little effort, consider P2P lending and dividend-paying stocks. Remember, there is no risk-free investment option. Therefore, ensure to carry out proper research before making an investment decision.
#4. Decide the Best Way to Manage Your Money
Investing your money means leaving the main privileges of managing your funds to someone else. You need to decide how much you want to get involved in managing your portfolio. There are two broad ways when you get involved in managing your money.
They are active and passive involvement. When it comes to passive finance management, your portfolio manager will not make any changes until there is a change in the underlying investment. In other words, you don't need to concern yourself with the daily management of your finances.
On the other hand, active financial management requires you to be abreast with market trends. Your financial managers can make changes to your portfolio based on their discretion.
To decide the best type of financial management for you, consider your energy and the amount of time you have.
See also: 15 Passive Income Ideas That'll Make You Rich in 2022
Passive Incomes 100k Investments
Below are some of the ways to invest in passive income with 100k:
Real Estate Syndication
Dividend-paying stock
Cryptocurrency
Real Estate Crowdfunding
Robo-advisors
P2P Lending
ETFs, Index, and Mutual Funds
Dividend Re-investment
Traditional lending
High-Yielding Savings Account
#1. Real Estate
Today, one of the most common passive income 100k investments is; real estate syndication. Real estate syndication is when individuals come together to raise funds and secure a significant real estate property. The process requires two parties—the real estate syndicator and the investors. As an investor, invest in the choice of real estate property for an agreed return.
The syndicator is the one in charge of managing the investments and defining the risks to the investors. The syndicator also ensures the protection of every investor's funds. He is responsible for managing the property, distributing funds to all investors, and marketing the investments.
Some benefits of real estate syndication include regular monthly income, potential capital gain, and tax benefits. Syndication is one way for multiple passive investors to invest in large real estate property.
SEE ALSO: 10 Best Youtube Channels For Real Estate You Should Follow
#2. Dividend Paying Stock
Even with the volatile nature of the stock market in 2022, there are still good monthly dividend-paying stocks to consider. Investing in stocks is another way to expand your portfolio. The stock exchange allows you to own some percentage of the business. The returns on stock are also good, even though they may fluctuate from time to time. Re-investing your gain can produce a capital gain. Over time, the value of the capital gain increases.
You can decide to invest in a single stock or a collective investment like ETF. It is important to note that not all kinds of stock pay monthly dividends. The few stock types that pay monthly dividends are:
Business Development Companies
Master Limited Partnership
Preferred Stock
Real Estate Investment Trusts
Royalty Income Trust
Note that the amount you can earn from this investment depends on a few factors. They include the amount of money you invest, the number of shares you own, and the company. However, it is easy to find a company that pays from $0.50 to $20 for each unit of shares. Investors can also enjoy special tax breaks on dividend income.
Ensure to carry out proper research before investing in a dividend-paying stock company. Understand that all companies are not equal. Investing in some companies carries more risk than others.
Therefore, take some time to understand any company you wish to invest in before proceeding. You can purchase dividend-paying stock from a broker or directly from the company.
RELATED POST: Best Dividend Paying Stocks To Invest In For The Long Term
#3. Cryptocurrency
Another great way to invest 100k for passive income is cryptocurrency. There are many ways to invest in cryptocurrency. With the development and growth of digital currency, there are now new opportunities to earn passive income with cryptocurrency. They include options like buying and holding, staking in PoS coins, lending to margin traders, affiliate marketing programs, etc.
Before investing in crypto, there are several things to consider. First, you need to understand the different cryptocurrencies and how they work. Also, do proper research to discover the best cryptocurrency available.
When considering cryptocurrencies, one of the essential factors to look out for is their value and appreciation level. Try as well to understand the risks associated with cryptocurrency investments before investing.
You might also be interested in 30 Passive Income Apps to Make Money While Away | 2022
#4. Real Estate Crowdfunding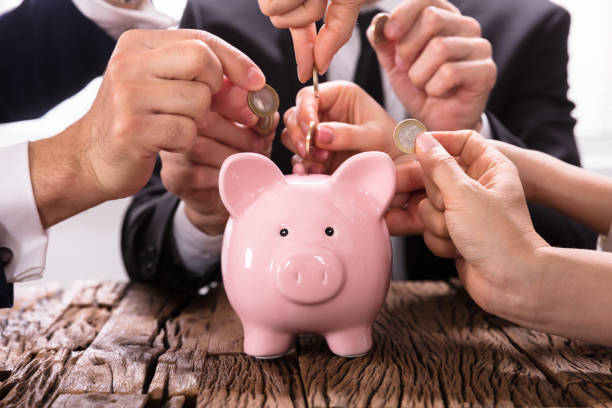 Another option for investing 100k for passive income is real estate crowdfunding. Real estate enables a company to take your money and that of others and invest it in properties. The company places the properties on a lease, and you get dividends in the form of profits on your investment.
There are many factors to have in mind before settling for real estate crowdfunding.
Real estate crowdfunding is a great way to generate passive income as an investor. However, ensure that you invest in the right real estate crowdfunding platform. One way to find the right investment plan is to examine its market focus. The kind of market can determine the amount you get from a platform at the end of the month.
READ ALSO: Top 21 Crowdfunding Platforms For All Countries in 2022
#5. Robo-Advisor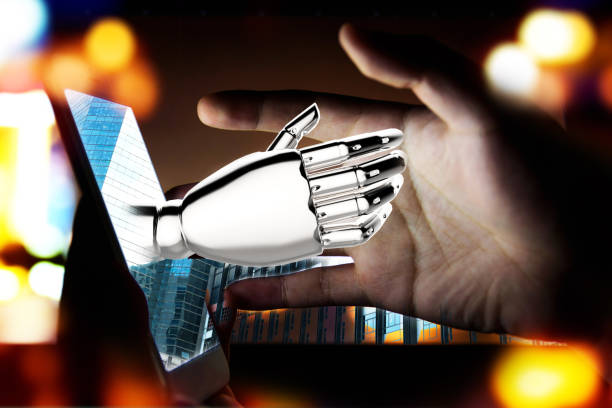 Do you want to eliminate all the burden of finding investment opportunities yourself? Robo-advisor can be a great way to find the right investment opportunities. It provides automated, algorithm-driven financial planning solutions and requires little or no human management.
Robo-advisors use an online survey to gather information like your financial situation and future goals. It enables the platform to generate the right investment plan for you.
Even though Robo-advisor is a great option, if you prefer a more hands-on investment approach, consider going into a business or investing in venture capital. While running a business can be capital intensive, it has the potential to yield benefits if you invest quality time in managing it.
SEE ALSO: Financial Advisor vs Wealth Manager: Overview, Difference, and Similarities
#6. P2P Lending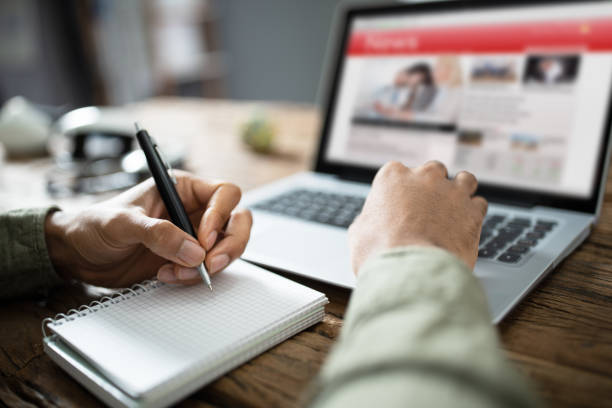 In recent years, P2P lending has become more popular and easily accessible. Various digital platforms today make P2P lending opportunities less painstaking. The process requires one person to provide a loan through an online platform. The goal of the website is to match borrowers with lenders.
When you sign up with a P2P platform, they handle all the administrative duties involved in financial transactions. They include loan underwriting, closing, disbursement, and monthly interest payment.
The interest you gain from a P2P lender depends on factors like:
The platform and website
The loan amount,
The quality of the borrower
As a standard rule, you should be able to generate at least 10% of your investment amount. Some platforms may charge up to $1 as management fees and service charges. Also, many P2P loans are not secure. In case the borrower defaults, you will lose all your funds.
#7. ETFs, Index, and Mutual Funds
Exchange-traded funds (ETFs) and mutual funds are great ways to expand your earning portfolio. ETFs are like mutual funds. However, they trade in the form of stocks on the stock exchange market. In some cases, they are far more affordable than mutual funds. You can invest in different fields and areas like:
Large organizations
The specific economic sector like healthcare or technology
Bonds and real estate
Green energy
Index funds are a great alternative to ETFs and mutual funds. Index funds try to reproduce the result of a single market index. It does not have an active manager that oversees stock selection and transactions. For example, an index fund may track the S&P 500 index. In return, it makes it easier and less expensive to invest in a variety of businesses.
One of the benefits of index trading is that it provides a certain level of security in cases where a sector or enterprise faces economic difficulties. Over time, index funds prove more productive than actively managed funds.
On the other hand, mutual funds combine different investment opportunities. They can be either a collection of stocks or bonds or a mixture of both. Mutual funds usually have a manager who decides what is best to include in the fund. You should consider one, especially if you are new to the system and don't have the time to go through all the available options.
Investing in mutual funds with an active manager can be a great option. However, it comes with a huge management fee.
#8. Dividend Re-investment
A Dividend Reinvestment Plan (DRIP) is another way to earn passive income with 100k. Under the DRIP arrangement, you purchase shares from a dividend-paying company. Once you receive your dividend, you use it to buy more shares from the company. Dividend re-investment allows you to earn compound returns over time.
Before investing in DRIP, ensure that the company is one you can trust. Ensure that it has a quality track record. Also, try to find out their service charge. Don't forget to weigh the benefits and risks before investing.
SEE ALSO: 10 Low-Risk High Reward Stocks In 2022 | Wealth Investment
#9. Traditional/Private Lending
Before the P2P lending option, many people and small businesses rely on traditional lending for soft loans. It is also an excellent way to earn passive income with 100k. While the risk of private lending can be high, doing it right can earn you good returns monthly. Before you lend out any money to a borrower, ensure that he provides tangible collateral (insured) in case the borrower defaults.
Many traditional lenders work together with real estate investors and assume the position of a bank. The private lender provides the real estate with funds to purchase a property. In return, the real estate will renovate the property and sell it to recover their profit and pay the lender.
While there are many risk factors surrounding the real estate business, the lowest risk position is the bank.
#10. High-Yielding Savings Account
Are you among those that leave their $100k in the bank till they decide what to do with the funds? There are better ways to save your money in the bank. Consider a high-yielding savings account to help you earn more on your money. The profit from a high-yielding savings account can be up to 25 times higher than your regular account.
There is many high-yielding savings account to choose from, even in the crypto space. CIT Savings Builder account is a great place to start. For investors in cryptocurrency, Stablecoins is among the best options to try.
To earn passive income from your browser, read 20 Best Passive Income Browser Extension In 2022
Conclusion
If you have $100k as spare cash, then you are lucky. A passive income 100k investment can be a great way to earn monthly returns. However, the bottom line is that whatever way you wish to invest in solely depends on you. Your financial needs are different, and so are your investment requirements. Nevertheless, knowing the right places to invest for the best result is necessary.
The truth remains that real estate provides a better opportunity for you to expand your portfolio. The reason is that there are many willing investors in the real estate company. Since property investment also proved the most stable, it might be best to consider it first. If you have up to 100k in spare cash, why not invest it to earn more and enjoy a stress-free retirement?
What other ways can you earn passive income with 100k? Let us know in the comment section.
FAQs On How To Invest 100k For Passive Income
What is the best kind of investment to consider for passive income?
Consider businesses with minimal tasks and fees and those with high ROI.
Is it best to be actively involved in your passive income earning or leave it to a manager?
It depends on the type of investment and what works best for you. If you have a regular job and don't have enough time to manage both, consider a manager-based passive income source.
Who can invest in passive income?
Anybody with a regular job that wishes to earn more money can invest in passive income.
Is it possible to earn passive income with 100k?
Yes. 100k is plenty of cash, and the list you can do is ensure you invest it wisely. There are many opportunities to invest and earn passive income with 100k.
Are there disadvantages of investing in cryptocurrency for passive income?
Like other investment opportunities, cryptocurrency also comes with its advantages and disadvantages. It is best to weigh the two and decide what is best for you.
References
Recommendations