Toys are items designed for play, and while they are mainly intended for use by children, they can be marketed to adults under certain circumstances, are some of them are known to be most expensive.
Toys play an essential role in the development of children. While toys are designed to be enjoyable, it also helps children to develop their minds, learn cause and effect, explore relationships, and practice skills they will need as adults. Adults also use Toys to form social bonds, therapy and teach.
Certain toys are more perceived to be more acceptable by one gender over the other. For example, a female child is expected to pick a Barbie Doll over a Tow Truck toy. And while this has been discouraged recently, some parents and guardians still stereotype toys according to the gender of their kids.
Top companies like Target now remove all identification to gender from their toy aisles, and Disney did the same for their costumes.
Researchers Carol Auster and Claire Mansbach promote that allowing children to play with toys that more closely fit their talents would help them to better develop their skills rather than gender-specific toys.
There are many options when it comes to families choosing toys for their child, but which type of toys are best?
Again,
A study recently found that toys that help develop cognitive skills are the best.
Old fashion toys like shape sorters, Lego, and blocks can help families support their child's development. While electronic toys can make sounds and be entertaining for the kids, parents know that some of the features may be more distracting to their kids than teaching.
When considering getting toys for your kids, it's better to go for the ones with multiple uses to help increase the creativity and imagination of your child.
Below we will list the most expensive toys in the world.
Toys From the 80's that are worth Money
Let's take a trip down memory lane and check some of the coolest toys from the 1980s and some of the most valuable. 
Many franchises and toy lines from the 1980s are now among the most expensive toys, collectibles, figures, and play-sets on sites like eBay and Hake's Auctions.
What makes these toys expensive? Is it the nostalgia era, or is it scarcity of these toys? Whatever it may be, check your bank account and start thinking about what rare '80s toys you might have in store. 
This trip down memory lane won't only be fun, it could also help you get rich.
Here are some toys from the 80s that are worth money
1. Dungeons and Dragons Toys
Dungeons and Dragons are popular thanks to the video game and books franchise.
The game "Dungeons and Dragons" was first published in 1974, while the first toys were released in 1983.
In 2019, a 17-figure lot of these sold for $360 with accessories, while a package edition in exceptional condition went for $920.
Prototypes are considerably more costly, with an unreleased Behir monster resin prototype fetching $1,893 in 2019. Others like the Dragonne were sold on eBay for $125. They have become among the most expensive toys.
The original pricing for a single action figure was $3.99.
What you might be able to receive for one right now: $30 to $400
Increase in percentage: 652 percent to 9,925 percent
Read 10 Most Expensive Jewelry in the World in 2023
2. Zanny Zappers
Zanny Zappers were large plastic glasses with little lights that covered your eyes and were controlled by a handheld switch.
According to the package, kids can "battle with light" and fright out their peers. Over a million pairs of shoes have been sold. They were reportedly utilized as a prop in the film "Blade Runner," according to one blogger.
Initially, the price was around $5.
What you might be able to receive for one right now: $50
Increase in percentage: 900 percent
3. A Team 6 inches Figures
Fans of "The A-Team" are likely to be familiar with the show's intro and may have even purchased Galoob toys. 
On eBay, the highest sale is for a six-inch figurine of Amy A. Allen, the A-Team reporter, which includes a camera and video recorder.
In 2022, a mint condition figure of her sold for $212; in 2019, a collection of the four central A-Team members went for $500.
$5 per figure (approximate) was the original price.
What you might be able to receive these most expensive toys right now: $50 to $150
Increase in percent: 900-2,900 percent
4. Knight Rider Thermos and Lunch Box
One of the most iconic duos of the 1980s was David Hasselhoff and his talking vehicle.
In 1982, the network television show "Knight Rider" debuted, making "The Hoff" famous and spawning several toys.
Initially, the price was around $9.99.
What you might be able to receive for one right now: $150 to $200
Increase in percentage: 1,400-1,900 percent
Which Is The Most Expensive Toy Ever?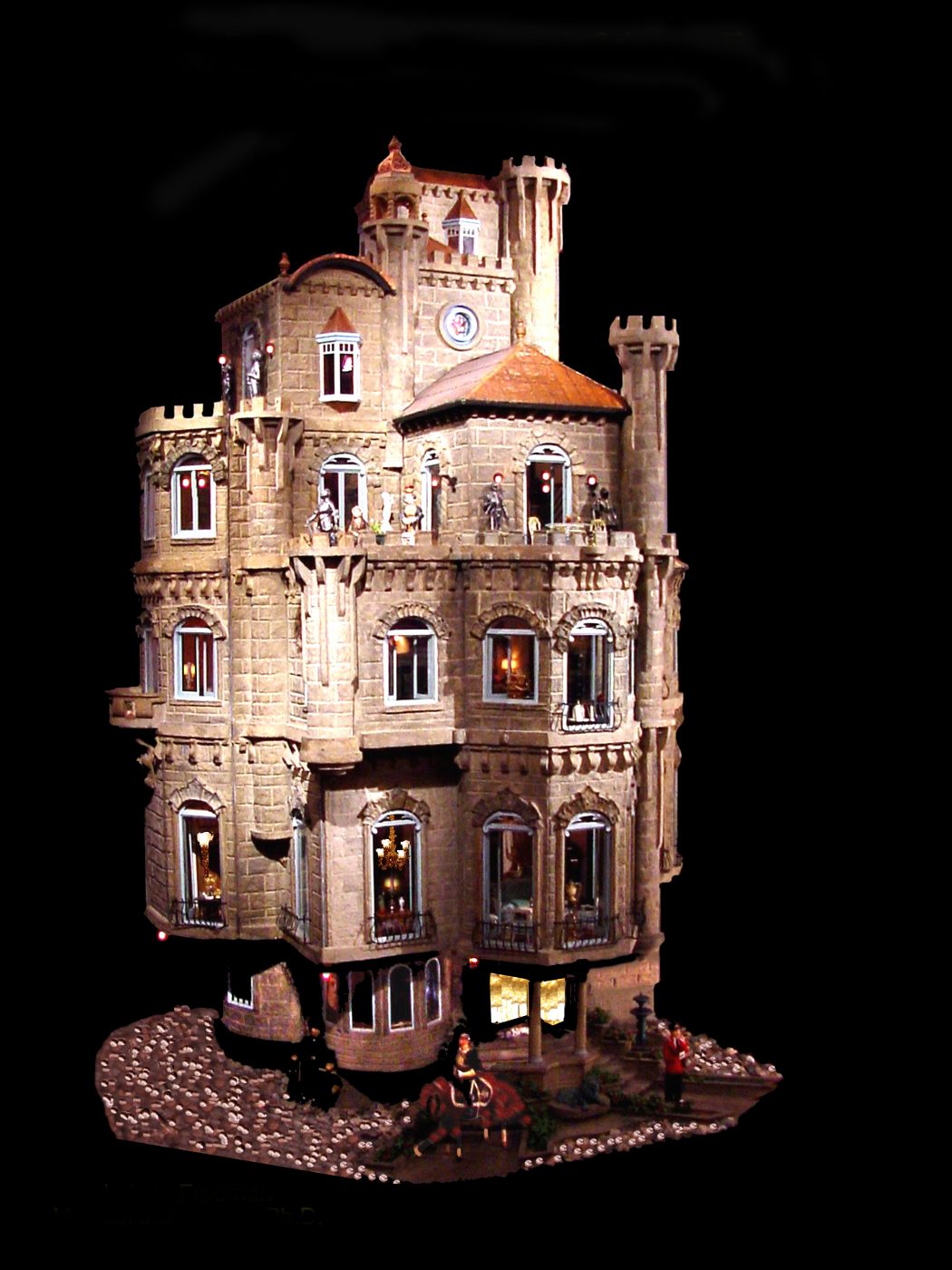 Due to its exquisite sculpting, construction, engineering, and ingenuity, the Astolat Dollhouse Castle commands a staggering $8.5 million.
This hotel has a gym, a pool, 29 rooms, and numerous stories. An armory, kitchen, wine cellar, basement, corridors, stairways, and seven decks are also there.
There's a large ballroom, music room, and library, as well as a bar with actual small liquor bottles. Finally, there is a majestic Wizard's tower at the top level.
It took 13 years to finish this masterpiece, which weighs between 815 and 890 pounds.
Its $8.5 million price tag equates to $24,425 per square foot, making this toy more expensive than most genuine apartments in affluent New York and London neighborhoods.
The Astolat dollhouse is named after the castle in Alfred Lord Tennyson's 19th-century poem "The Lady of Shallot."
The owners of this valuable item put it on display on several well-known sites to raise money for children's charities.
How Much Are Old Fisher Price Toys Worth
Fisher-Price is at the top of the list regarding iconic toys, and they are more expensive than most.
The popular children's toy business was founded in 1930 and rose to prominence in the 1960s with its wildly successful Little People range. Adorable little figures were packed inside fun and educational playsets in these vintage Fisher-Price toys.
While most of the toys were popular in homes from the late 1960s to the early 1990s, it turns out that the old toys you used to play with can now be sold for a reasonable price. While some sets aren't worth much, some rare Fisher-Price toys can be valuable.
Here's a look at some of the most valuable Fisher-Price toys sold on eBay, along with the actual price they were sold for. Therefore, these are the most expensive fisher toys in the world.
1. Classic Fisher Price Coins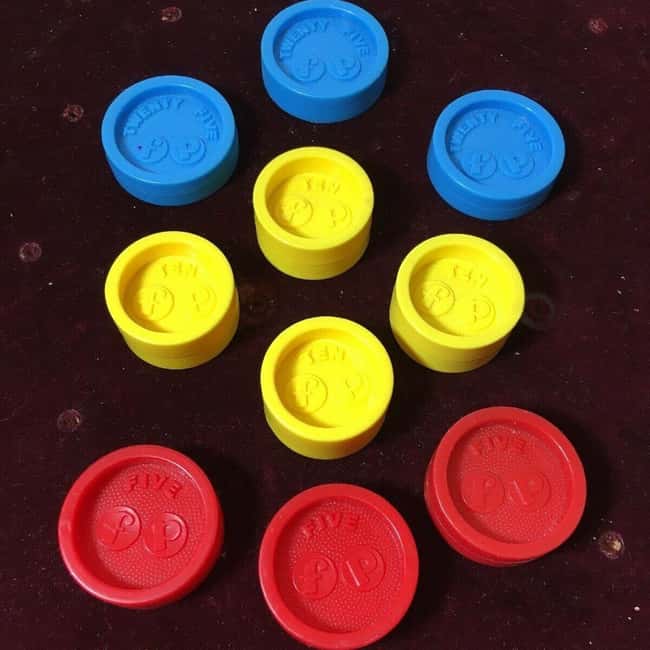 These rare Fisher-Price coins were part of the popular Fisher-Price Cash Register toy set, which parents loved because they taught the children the value of saving (and spending) money. 
These coins were manufactured in 1974 and were sold for $777.77
They are the first most expensive fisher toys in the world.
Also read; 10 Most Expensive Engagement Rings In The World
2. Vintage Fisher Price Accessories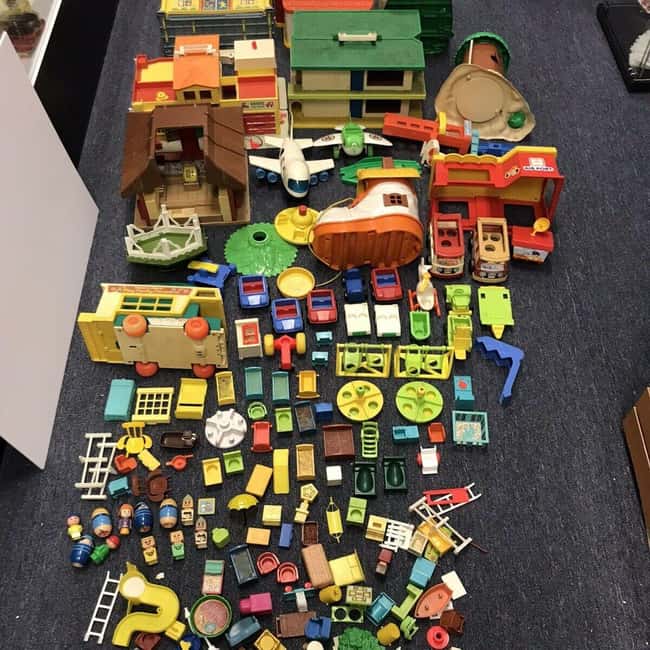 A recent eBay seller got $500 for a collection of Weebles, Haunted House, and Camper figures.
Buyers are tempted to pay top money for random component lots because so many old-school Fisher-Price kits came with many extras.
3. Little People Custom McDonalds's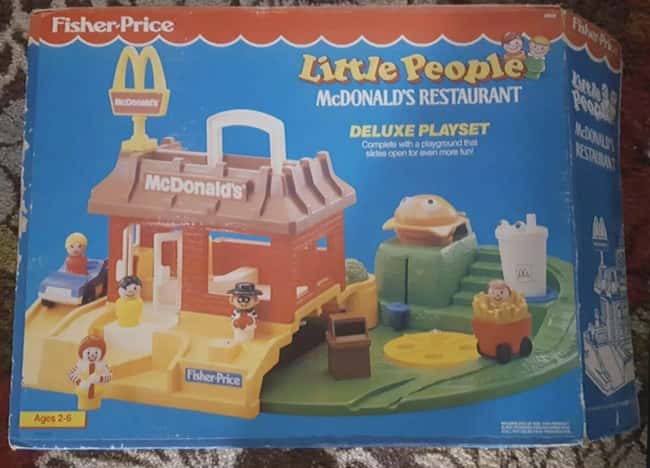 This Little People McDonald's set, manufactured in 1990, was modeled after real McDonald's restaurants and even included a drive-thru area.
This Fisher-Price Miniature People Custom McDonald's playset includes 31 little wooden people, nine cars, Sesame Street characters, and other fast food items and it sells for more than $300.
It is one of the most expensive fisher toys in the world.
4. Little People Nursery School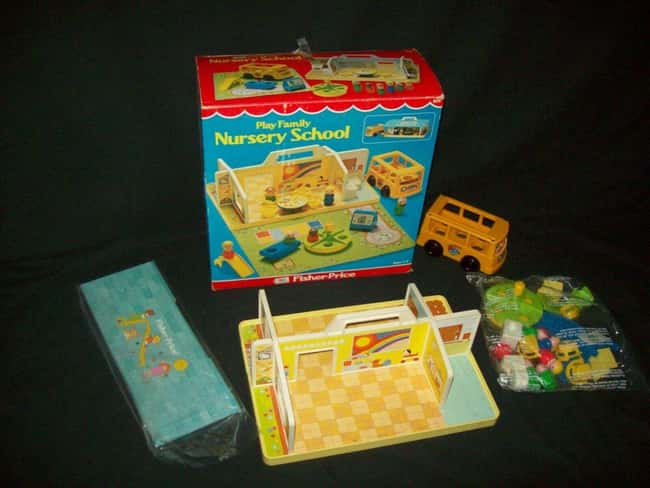 The items of the Fisher-Price Little People Nursery School resemble those of a preschool. A yellow school bus and the school, as well as small wooden people, are included in this set.
The Little People Nursery School was an attractive little playhouse for youngsters manufactured in the late 1970s.
On eBay, a mint-in box set recently went for nearly $300.
5. Little People Family Sesame Street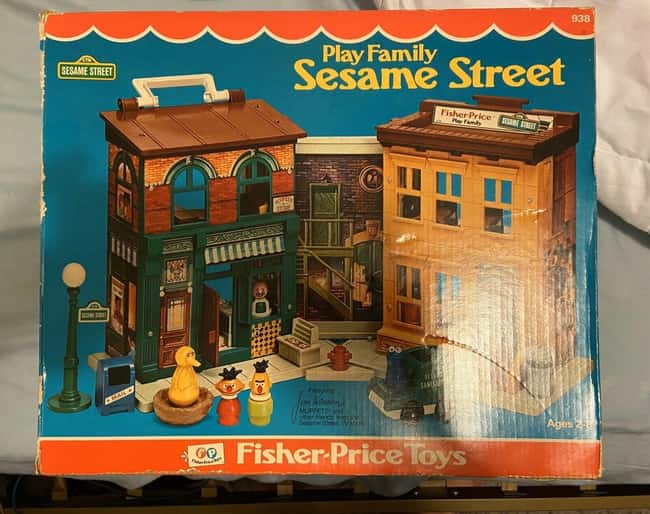 During the 1970s, Fisher-Price released two Sesame Street sets, each with a separate cast of characters. Burt and Ernie, Cookie Monster, Big Bird, and other characters from the Burt and Ernie cartoon series were in this collection.
The Fisher-Price Little Play Family Sesame City playset, which sold for under $300 in January 2020, comes with all of the original accessories, including that charming huge green pole street light.
The Most Expensive Teddy Bear
The most expensive Teddy Bear is the Steiff Louis Vuitton Teddy Bear, valued at $2.1 million.
The world's most costly Teddy bear was created in 2000 when Steiff teamed up with the luxury brand Louis Vuitton to create the world's most costly Teddy bear.
Its buyer is Jessie Kim, a well-known Korean collector with a Teddy Bear Museum in Korea.
This is the most expensive toys in the world.
The 10 Most Expensive Toys in The World
Have you ever wondered just how much the most expensive Toys cost? These lists of toys right, from a Dollhouse to a Barbie Doll, will surely answer your question.
10. Stefano Canturi Barbie or Diamond Barbie [$302,500]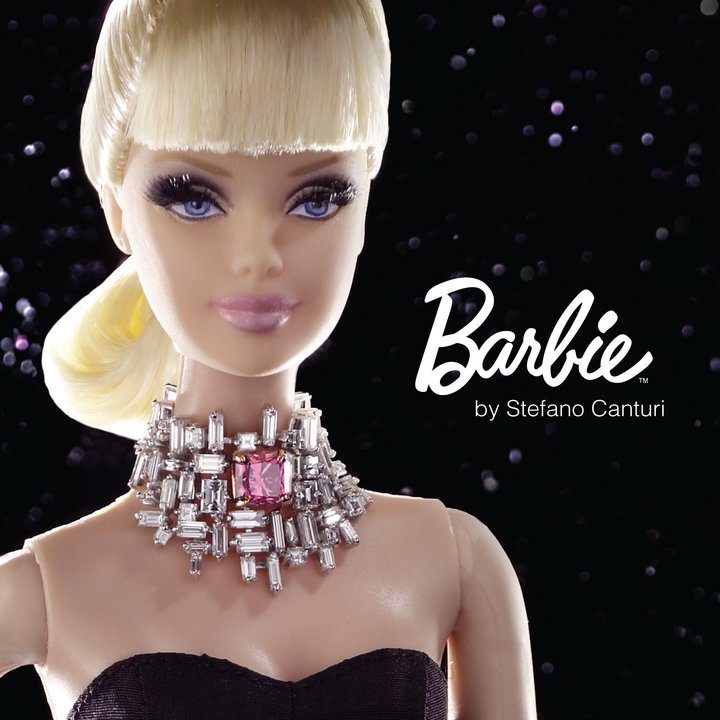 Stefano Canturi, an Australian jewelry designer, created the world's most expensive/costly Barbie, a doll/toy adored by young girls.
Barbie is dressed in a black strapless evening gown with a one-carat square-cut pink diamond choker necklace. The necklace alone is valued at around $300,000.
The doll was auctioned in 2010 for $302,500, with the money going to breast cancer research.
Stefano Canturi put in six months of effort to create this beauty.
Also read: 10 Most Expensive Wines In The World 2022
9. Gold Rocking Horse [$600,000]
Who doesn't remember wishing for a tiny wooden rocking horse as a child? Ginza Tanaka, a Japanese jeweler, created this 24-carat gold rocking horse to commemorate the birth of Japan's sole prince.
The rocking horse is 80 pounds (26 kg) in weight.

Interestingly, Jay-Z and Beyonce paid roughly $600,000 for Blue Ivy's toy version from the same business.
8. The Masterpiece Cube Rubik [$1.5 million]
Fred Cueller, an excellent diamond cutter, created this masterpiece in 1995 to mark the 15th anniversary of the Rubik's Cube.
The toy is made of 18-karat gold, with 34 carats of rubies, 34 emeralds, and 22.5 carats of amethysts instead of stickers on each side.
The masterpiece cube, unlike many other expensive games, is usable.
This is another most expensive toys in the world.
7. Golden Monopoly [$2 million]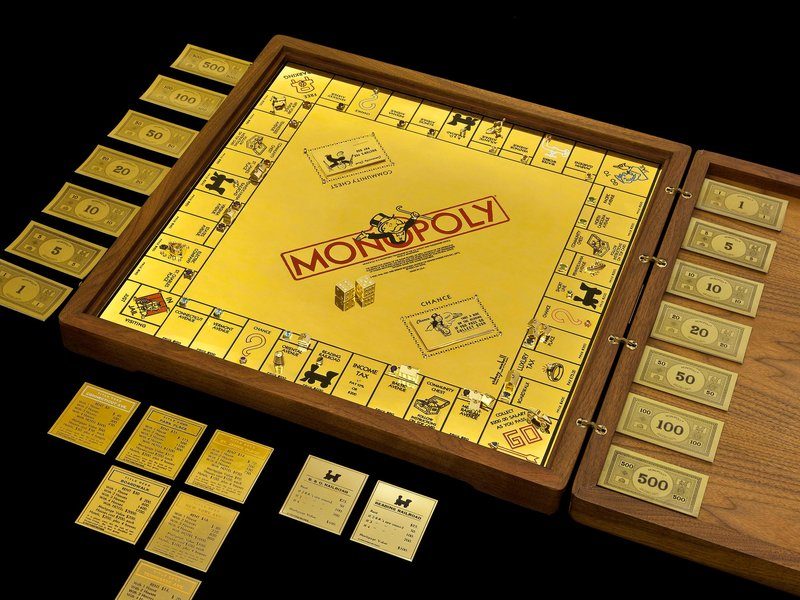 This version of the renowned Monopoly board game is one of the most expensive toys, costing $2 million.
It is adorned with gems and constructed of 18-carat gold. It was designed in 1988 by Sidney Mobell, a jewelry designer from San Francisco.
This game took Mobell a year to complete.
Because the number of dots is fashioned with 42 full-cut diamonds, the set of dice costs around $10,000.
Furthermore, the game board's attributes are set in gems, totaling 165. The tops of the hotels are sapphires, and the residential chimneys are rubies.
Mobell presented this incredible work of art to the Smithsonian Museum in 2003.
6. Steiff Louis Vuitton Teddy Bear [$2.1 million]
The Steiff Louis Vuitton teddy bear costs $2.1 million and has real fur, gold, sapphire, and diamond eyes. It is one of the most expensive toys in the world.
The teddy bear, which is dressed in Louis Vuitton travel gear and has a gold mouth, was made by the German toy company Steiff.
This bear was sold at an auction in Monaco in 2000 to Jessie Kim of Korea.
It is currently displayed at the Teddy Bear Museuem in Jeju, South Korea.
5. Shimansky Soccer Ball [$2.59 million]
Even though you can't kick this soccer ball, it costs $2.59 million. This is because this ball weighs 4.8 pounds and is adorned with 3500 carats of South African diamonds, including 6620 white diamonds and 2640 black diamonds.
Shimansky, a South African jewelry brand, produced it to commemorate the 2010 FIFA World Cup held in that country.
Shimansky is a jeweler from South Africa. He is well-known for his work with tanzanite and diamond jewelry.
It is one of the most expensive toys in the world.
4. Lambogini Avendator Model Car [$4.6 million]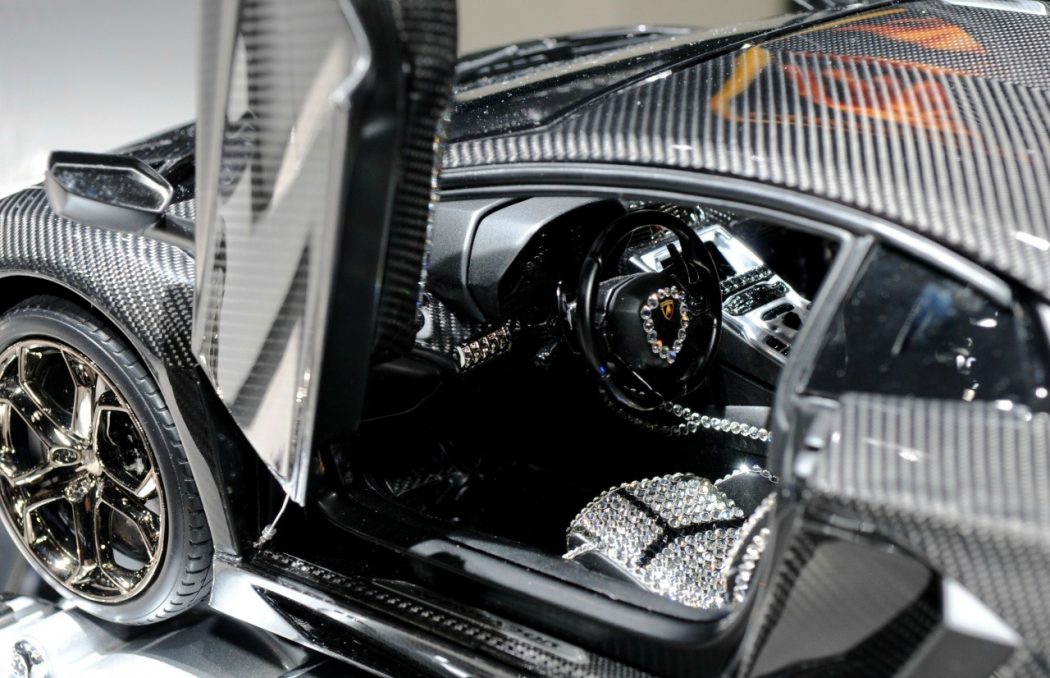 An actual Lamborghini costs around $380,000.
On the other hand, this plastic model costs a stunning $4.6 million.
German engineer Robert Gulpen created the 1/8-scale replica, and the reason for its high price is that its headlights, steering wheel, and seats are adorned with gold, diamonds, and platinum rims.
Gulpen spent 500 hours creating and presenting this masterpiece. Now you know why this toy replica costs 10 times more than the actual car.
3. Madame Alexander Eloise [$5 million]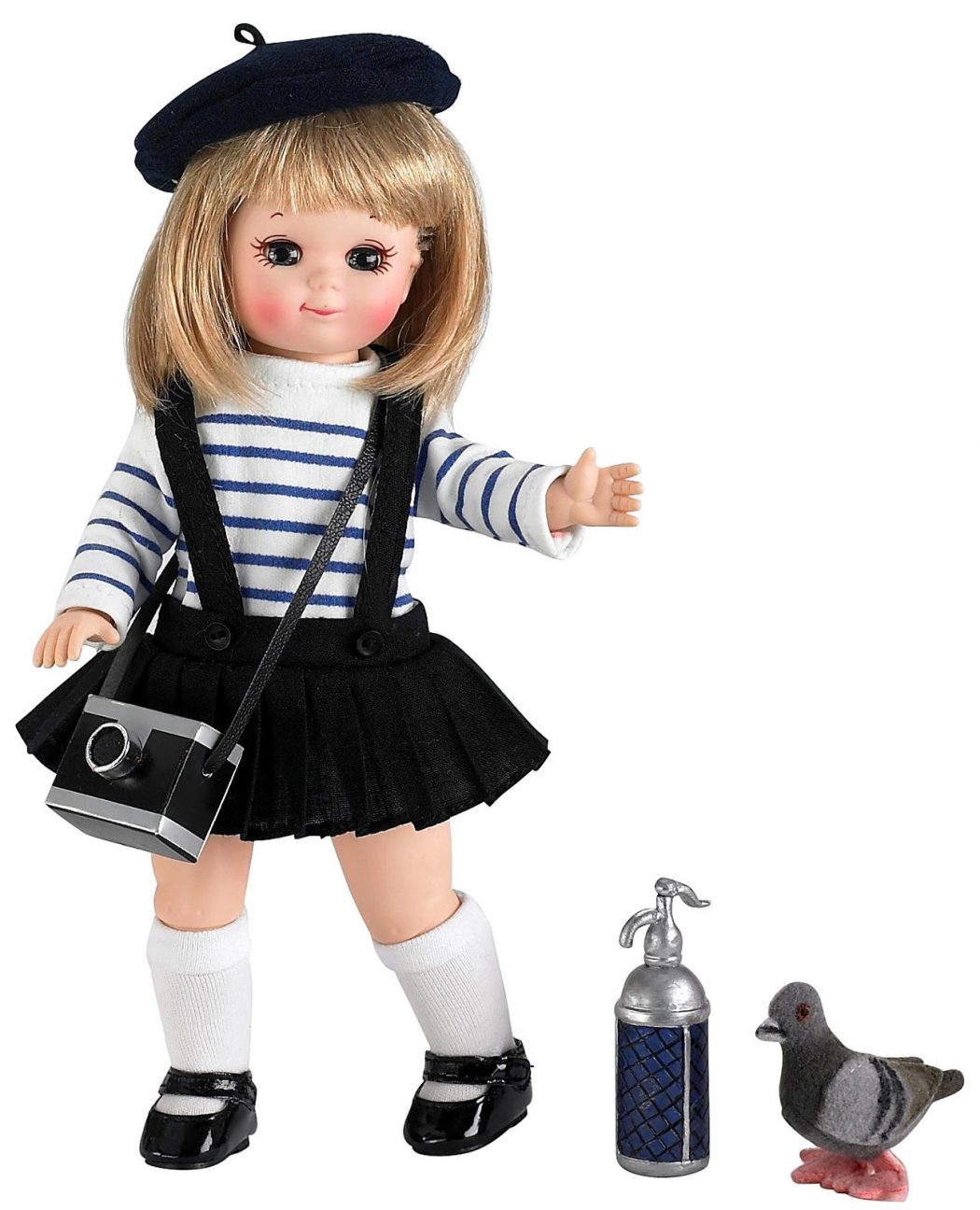 Madame Alexander Eloise is a diamond-encrusted doll produced by Madame Alexander, a doll designer.
Only five dolls are available, and they're all dressed in Christian Dior, Oscar de la Renta fur, Katherine Baumann accessories, and Swarovski crystals.
Madame Alexander Eloise also comes with a gorgeous dog to complement its plump appearance, blond hair, and vibrant female style.
We don't know who owns the collection, but we're guessing they're incredibly wealthy to be able to afford a $3 million doll.
This is one of the Most Expensive Toys In The World.
Read: 10 Most Expensive Jewelry in the World in 2023
2. L'Oiseleur (the bird trainer) [$6,250,000]
It stands 4 feet tall and is said to have taken over 15000 hours to make.
To bring the doll back to life, there are 2340 polished steel pieces. It's also an automated figure that comes with a small flute and operates without batteries or motors, thanks to a system of cogs and gears.
L'Oiseleur is decked out in Renaissance garb, with genuine mesmerizing pearls and gold.
This is the second most Expensive Toys In The World.
1. Astolat Dollhouse Castle [$8.5 million]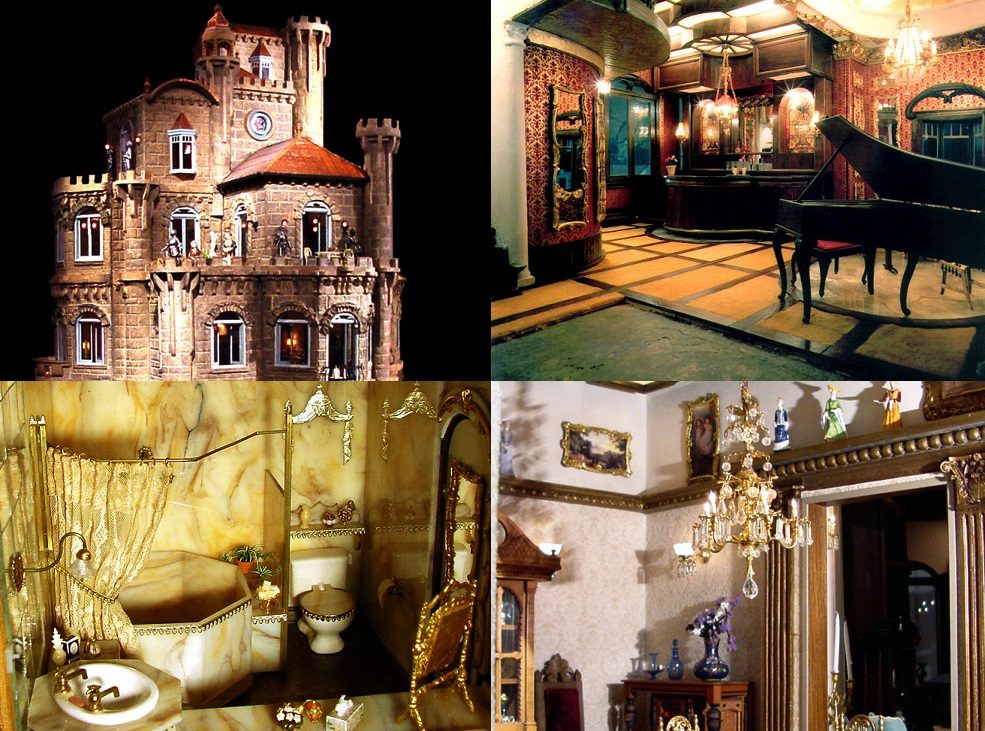 Okay, this may take a little too far, but it happened! A house or palace with many storeys, rooms, pools and even a gym for $8.5 million will undoubtedly provide you with the breath-taking home of your dreams.
However, because it is a doll's house, you might be unable to dwell there. Seven stories, stairways, halls, a basement, a wine cellar, a kitchen, and an armory make up the Astolat Dollhouse.
It took 13 years to build this masterpiece, which weighs between 815 and 890 pounds.
Its $8.5 million price tag equates to $24,425 per square foot, making it more expensive than genuine apartments in affluent New York and London neighborhoods.
This is the Most Expensive Toys In The World.
Also read: 10 Most Expensive Wines In The World 2022
Conclusion
Toys are pretty significant in the lives of youngsters.
Most parents are willing to spend a lot of money on toys and games because they help their children develop physically, mentally, and cognitively.
During their vacations and free time, kids like playing entertaining video games and board games, putting together puzzle sets, learning to ride a bike, and engaging in other recreational activities.
References
Recommendation